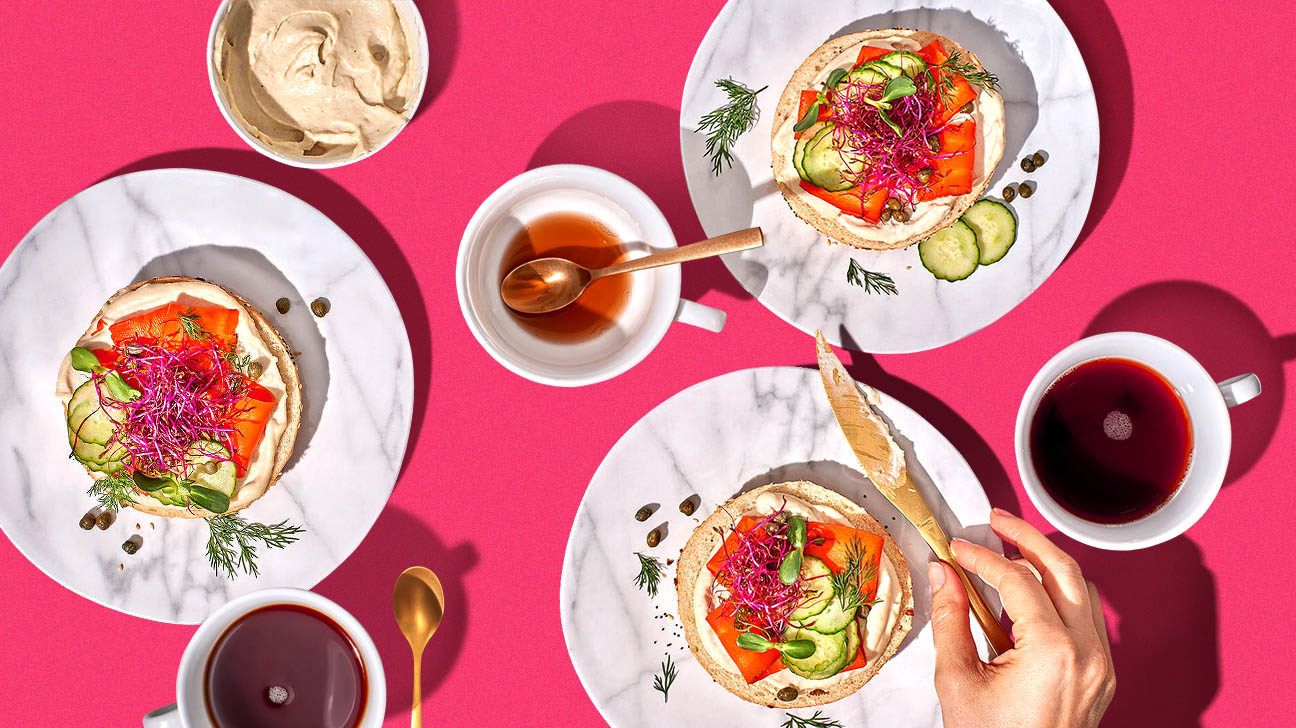 We include products we think are useful for our readers. If you buy through links on this page, we may earn a small commission Here's our process.
Greatist only shows you brands and products that we stand behind.
Our team thoroughly researches and evaluates the recommendations we make on our site. To establish that the product manufacturers addressed safety and efficacy standards, we:
Evaluate ingredients and composition: Do they have the potential to cause harm?
Fact-check all health claims: Do they align with the current body of scientific evidence?
Assess the brand: Does it operate with integrity and adhere to industry best practices?
We do the research so you can find trusted products for your health and wellness.
Look, most of us love the idea of meal prep and cooking at home but after a hard day of work, meal delivery sounds so much easier. Home cooking can be a resisted chore for any person, whether single or responsible for a whole family. That nightly routine can wear a person out, and yet this habit is so hard to break.
To see how the pros cope with this struggle, we turned to cookbook authors, food editors, registered dietitians, and chefs while at The New York Times Food Festival.
Get equipped with tips from professionals — tips they actually, realistically use — and feel supercharged to cook once and, maybe, for all.
Food writers Ruth Reichl and Kim Severson agree that people need to stop trying to make home-cooked meals restaurant-grade. "Home cooks should not try to be chefs. There's chef food, and there is home cooking," Reichl distinguished at a TimesTalk.
Serverson added, "This is why I think Instagram is so deceptive, because kids who don't cook a lot see this thing and they're like, 'We're going to try to make this.' and [then] it doesn't look that way. It's true; restaurant food and home cooking are very different."
Rather than trying to make your meals look picture-perfect and Instagrammable, give yourself a break. Make "Ugly Delicious" food. David Chang would celebrate it.
Cookbook author and New York Times reporter Melissa Clark is all about one-pan and one-pot meals, especially for solo cooking. In an interview with Greatist, she recommends recipes "where it's not multiple steps. You can just put things in and let it go."
"Try sheet pan recipes, for sure," she adds. "You can put anything on a sheet pan and throw it in the oven. It's just a matter of seasoning it well."
Lentils are another easy, nutritious option for dinner, plus they contain 25 percent protein and are high in B vitamins, iron, magnesium, and potassium. Clark mentions, "There's this red lentil soup I did for The Times a million years ago. It's so simple. It just works." If you're a huge fan of the Instant Pot, so is Clark, who wrote a cookbook devoted to the subject: Dinner in an Instant.
For a quick, comforting meal, NYT Cooking columnist Priya Krishna has a lentil Instant Pot recipe that she claims is her weekly go-to.
In a cooking demo at the food festival, Krishna combined split yellow lentils, turmeric, a bay leaf, water, and salt in the Instant Pot for a simple dal. While that pressure-cooked, she heated up a little ghee on the stovetop and toasted a few dried chiles. Once the Instant Pot dal is complete, she serves lentils over rice with a little drizzle of chile ghee.
Restaurant critic Frank Bruni says you can never go wrong with roast chicken. As a professional diner, he admitted to a crowd during a TimesTalk that he, "wanted to do something really simple on nights off." We think that goes for everyone! You can always go for a rotisserie chicken as a meal starter.
Bonnie Taub-Dix, RDN, elaborated in an interview with Greatist, "People don't know what to do with food, so then they rely on take-out and restaurants to provide food for them.
My advice for people who want to save money and time without having to become an Iron Chef, is look for things that give you a head start. For example, buy a barbecue chicken in the supermarket, boil a handful of pasta, and sauté up some veggies. Throw it all together to make a meal. Then you have something you put together yourself."
Are you dreaming of salmon or maybe steak? Perhaps tonight's more of a veggie bowl kinda evening? Clark recommends letting your food cravings navigate what you cook.
"The big mission I have [is] I want people to cook more. I want them to be able to look into themselves and decide what to eat. A lot of times we don't know what we want. Be in touch with what you're hungry for, and then learn how to cook it. Even if it's like two or three things, it's so liberating to know you can satisfy yourself that way."
Raise of hands if you live alone, and dinner is often hummus or a frozen meal.
Roman is no stranger to weird solo dinners. "I live alone. When I'm cooking for myself, it's generally not anything. It's like a bowl of cottage cheese with a cucumber in it," she revealed. "My solo dinner meals are not exciting."
So her advice is to gather people around a table. "It's more [exciting] when I have people over. When I'm cooking for friends or inviting over neighbors, it's very service oriented for me."
If you have a family, make a commitment to them. Restaurant critic Pete Wells said during a TimesTalk, "I'm not home many nights but when I am, I do try to cook for the kids."
NYT Cooking editor Sam Sifton is all about challenging himself to cook at least one hot meal a day. "We made a deal with my family that the kids would have a hot meal prepared for them, so I was the guy who made them breakfast before they went to school."
Chef Thomas Keller taught an audience how to make a classic Caesar salad during a demo at the festival. He argues it's historic techniques like this one that are important to keep alive, otherwise the tradition will die. "We don't want to lose the ability to make something. We must practice."
It can be something simple like a frittata or a Bolognese sauce as well as a dish that holds a lot of nostalgia like your grandmother's coveted casserole.
Before the invention of meal delivery services and fast casual concepts, dining out used to be a special occasion. It was a planned activity with reservations booked weeks in advance and was an excuse to get dressed up.
Sifton, who now spends most of his time developing and editing recipes and cooking at home, remarked in a TimesTalk, "Now, I look upon restaurants as a vacation."
Perhaps take this attitude on for a week-long experiment. Cook all your weekday meals at home, then reward yourself with a relaxing meal out on the weekend. It may make you savor it all the more.
It's frankly annoying to have to run out to the store for something simple like olive oil or a can of tomatoes — and at the end of the day, you can't cook out of thin air! That's why Nothing Fancy cookbook author Alison Roman keeps her pantry goods stocked to the max.
When it comes to being prepared to cook on the fly, Roman said during a TimesTalk, "My apartment is essentially a grocery store. There are certain things I always love cooking with that I would feel very naked developing [recipes] without. Any time I'm running low on those things, I stock up."
If we had to guess based on her NYT Cooking recipes, she probably has a can of tomatoes, chickpeas, olive oil, lemon, and pasta in her cupboard at any given moment. All of these ingredients and more are part of Greatist's Ultimate Healthy Grocery List for One, so even if you live alone, you can have an assortment of meal-starters.
Anna Monette Roberts is a food writer, recipe developer, and photographer. Follow her in the kitchen on Instagram.