If you've only ever thought of muffins as cupcakes missing frosting, you're mistaken. These baked goods don't get quite the love they deserve, but they truly hold their own, from savory to sweet.
Keto eaters, you can take these portable bites to fill up when you need something carb-like or a fresh treat that'll satisfy your sweet tooth.
From crumb cake and blackberry-filled lemon muffins to mini frittatas, there's a keto muffin recipe for every craving. Kissing carbs goodbye can be tough, but muffins don't have to be totally off the table.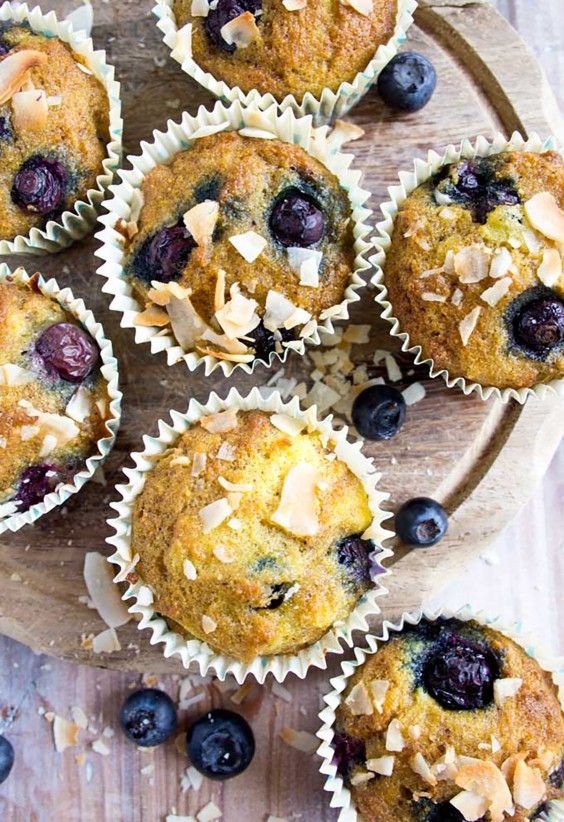 Fresh blueberry muffins are timeless and way better when made from scratch. Though we love the tartness of blueberries, the best part about this recipe is that you can use the batter as a base for any morning baked good.
You'll need coconut flour, eggs, coconut oil, granulated sweetener (like erythritol), stevia, and vanilla extract or vanilla bean powder. Voila!
If you've missed strawberry shortcake, have we got the muffins for you. Gluten-free and dairy-free, these are made with an almond flour base, a keto-approved sweetener (like monk fruit), baking powder, and nut milk.
Grab one fresh out of the oven and pair it with a latte and a huge dollop of coconut yogurt. Bye-bye, sweet tooth.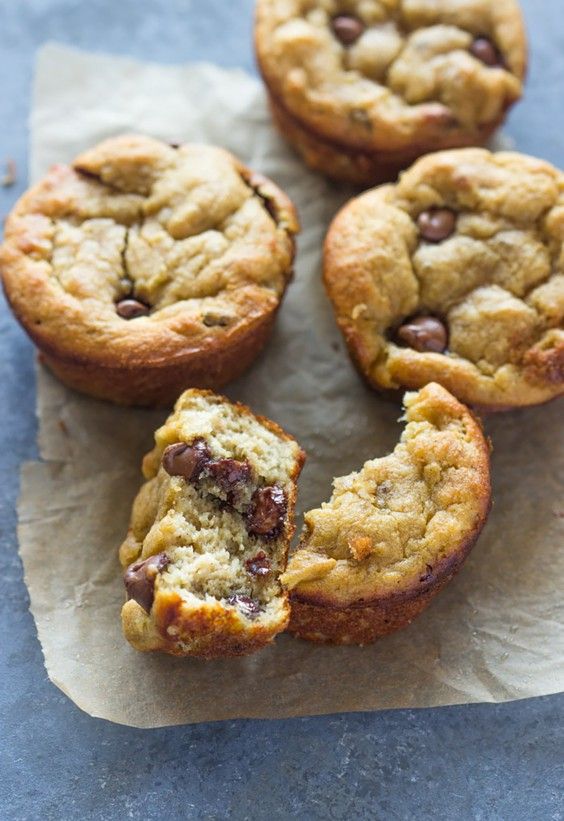 Work your morning banana into a muffin. These bakery-style treats contain mashed bananas, almond butter, eggs, coconut flour, and cinnamon.
The recipe says chocolate chips are optional, but we're always in favor of chocolate — just be sure to use sugar-free chocolate chips to keep it keto-friendly. Dessert for breakfast, coming right up.
These aren't just for the holidays, though we can understand if you're suddenly feeling merry and bright. These little gifts are packed full of keto-approved baking ingredients, and the prep is well worth it. Pinkie promise.
While oranges are usually a no-go on keto, the zest is fair game — and a little goes a long way. As a bonus, your house is about to smell amazing while these are in the oven.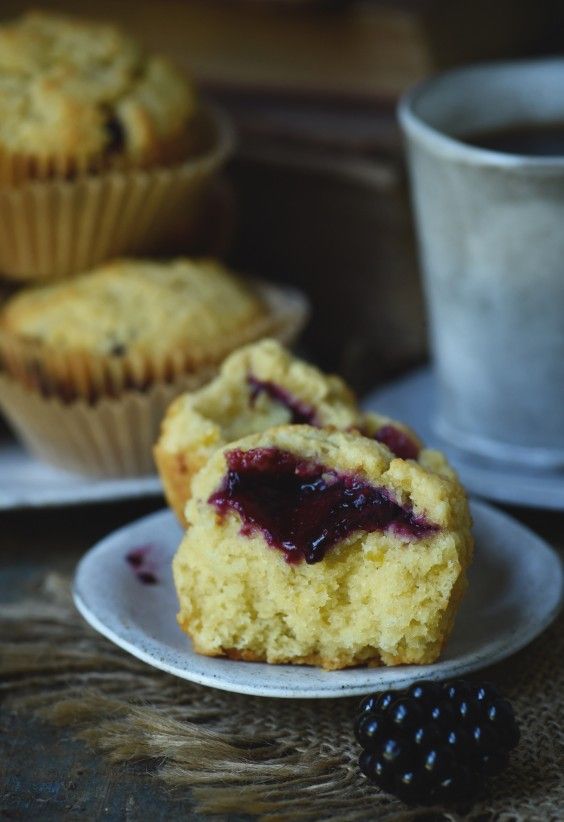 These low carb muffins are the perfect breakfast treat with an epic surprise hidden inside. You won't need any butter or preserves to spread on top, because the muffins are already filled with homemade blackberry jam.
It's shocking, we know, that something so dense and chocolaty could actually be hiding an entire shredded zucchini inside.
If you're a chocolate lover who can't wait until dessert for the rich flavor, these muffins are an easy low carb way to sneak it in at breakfast without the sugar crash.
Did someone say "carrot cake"? We're ready with a plate and fork.
The secret ingredient in these dense-yet-fluffy, sweet-yet-savory muffins is the golden monk fruit. It gives them a trace of maple flavor. We won't judge you for licking the frosting bowl clean. (We'll probably beat you to it.)
This recipe will reinforce exactly how much you like delicious sticky cinnamon buns, but now they're in the form of a keto muffin.
We love that it calls for just five ingredients to shop for: almond flour, vanilla protein powder of your choice, nut or seed butter, pumpkin pureé, and coconut oil.
These muffins get the stamp of approval for keto, Paleo, vegan, and gluten-free eaters, so everyone will want to get their hands on one with their morning coffee. Be sure to make extra.
It's kinda like the much-beloved soup, but in muffin form — and way more portable.
Sink your teeth into the golden-brown edge of the egg (thank you, butter), perfectly cooked broccoli, and gooey cheddar cheese. If this isn't a good morning, we don't know what is.
These small, portable muffins are an easy way to avoid eating an entire Bundt cake of monkey bread. The gluten-free, carb-free recipe is made with a base of whole-milk mozzarella cheese, almond flour, and coconut flour.
These protein-packed muffins have all the flavors you usually crave in the morning: ham, eggs, and cheese. But the recipe adds some bonus flavors that are a perfect match for the feta — roasted red peppers, spinach, and pesto.
The best part: They taste amazing either fresh out of the oven or cold. Go ahead — take a few to go.
Hakuna frittata… or something like that. With these little savory muffins, you can skip the last-minute croissant your coworker brought to the meeting.
This recipe gives three flavor options: spinach, tomato, and mozzarella; bacon and cheddar; or garlic, mushroom, and peppers. But you can get as creative as you'd like and make Ina Garten proud.
Can our muffin tins always be lined with slices of prosciutto?
This keto recipe has us craving the tasty meat — along with egg, onion, garlic, bell pepper, spinach, and parsley — long after eating it. We love that these muffins are made with coconut milk or nut milk instead of regular milk, so they're dairy-free too.
Getting out from under your covers in the morning is already a doozy, so the last thing you want to do is chop ingredients for fancier eggs. (And we always want mushrooms in our eggs.)
These meatless muffins are perfect to make ahead of time and awesome served warm or at room temperature. You can even freeze them and reheat them straight from the freezer in a 400-degree oven for 5 to 10 minutes.
These light and airy muffins are just the thing to snack on during your commute. Flaxseeds provide a healthy dose of fiber, which means you won't be sneaking bites of your lunch at 10 a.m.
Pro tip: Heating the oven to a relatively low 325 degrees cooks the muffins slowly to create the best texture and prevent the edges from burning.
There's muffins, and then there's muffins — and these are the real deal.
We're talking raw cacao butter, eggs, and full-fat coconut milk. And we haven't even mentioned the grass-fed collagen. It's really a wonder you can fit so much flavor (and protein) in such a little muffin cup.
Some keto folks avoid peanut products at all costs — if that's you, just swap in almond butter (any nut butter with chocolate is heavenly). No matter how you make it, this recipe makes it easier to get up in the morning.
It has almond flour, peanut butter, almond milk, eggs, and cacao nibs. When you're tired of eggs and sliced avocado, throw this into the keto rotation.
With your morning mug of coffee in your left hand, it only makes sense to have a muffin in your right.
This recipe stands out thanks to cream cheese, butter, unsweetened vanilla almond milk, almond flour, and coconut flour. You can check it off as keto, gluten-free, grain-free, and sugar-free. All the things.
Doughnuts, a morning staple, don't have to be loaded with sugar or contain trans fat from frying oil. This keto recipe is gluten-free, sugar-free, and requires just 10 minutes of prep time.
You'll need heavy cream, butter, eggs, vanilla, powdered Swerve sweetener, blanched almond flour, and psyllium husk powder — all keto pantry staples, for our bakers out there.
Life is just better with muffins, plain and simple. But if you're living a low carb lifestyle, you might think they would be off the menu.
Not so! It was only a matter of time before a keto foodie pulled it off, magically, without carbs. We've found not 1, not 2, but 19 flavor-loaded, keto-compatible muffins. We're still amazed (and happily full).