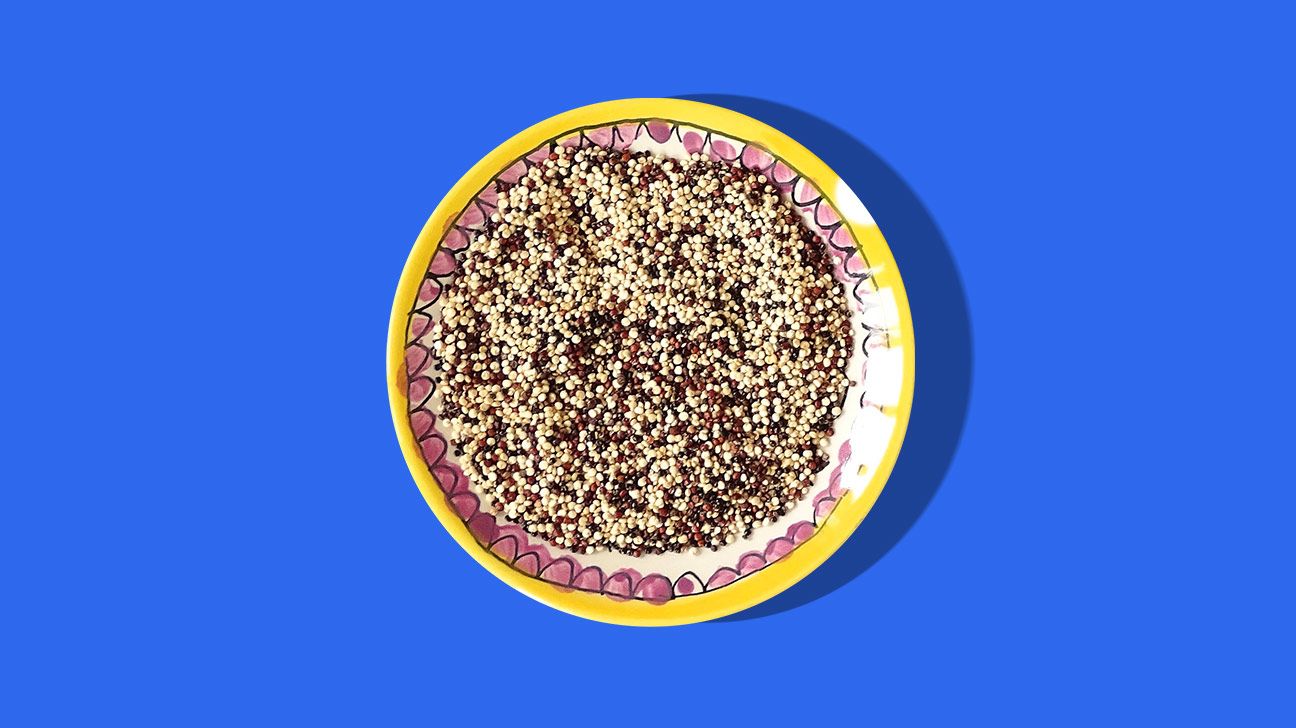 I lived in a tent at the Dead Sea in Israel for 18 months, but it was changing my diet that helped my psoriasis.
I was diagnosed with psoriasis at the age of the 12. Every decision I made in my life after that diagnosis revolved around my health, specifically my skin.
I tried hundreds of topical medications, oral remedies, tar baths, and ultraviolet ray treatments. If it was a conventional treatment, odds are my doctors tried it.
I spent a total of 1 year of my life living in the hospital and even lived in a tent at the Dead Sea in Israel for 18 months, waking up daily to sit in the sun for 12 hours to "heal" my psoriasis. I would have done anything to find that cure.
Unfortunately, none of those creams, pills, or treatments provided any lasting relief. The moment I returned to Toronto, left the hospital, or stopped using the medications, my psoriasis would always return.
That changed 8 years ago.
I had heard for years of the benefits of a naturopathic approach to health, but I was never ready to commit to the process. Well, after years of suffering, I was finally ready.
After an appointment with a naturopath, I identified and removed inflammatory ingredients from my diet, essentially following the Autoimmune Protocol, which has shown some effectiveness for conditions such as inflammatory bowel disease.
I removed gluten, dairy, refined sugar, rice, and nightshade vegetables (potatoes, tomatoes, eggplants). Sixty days later, my psoriasis symptoms had let up.
Some research has found that gluten-free or vegetarian diets can help reduce symptoms of psoriasis. A self-reported study in 2017 likewise found that people with psoriasis thought eliminating nightshades, gluten, and excess sugar helped their condition.
As a chef and cookbook author, I found it relatively easy to make wholesale changes to my diet. But for most people, I strongly suggest making incremental changes, which lead to wholesale life changes over time.
Today I enjoy all the foods I loved growing up, but now my food is made with ingredients that my body tolerates. I eat ice cream, but now it's made from coconut milk rather than dairy. Quinoa has replaced rice, maple syrup has replaced all refined sugar, and aquafaba has replaced egg whites.
There are gluten-free bread options, and some are pretty good. But I have fallen in love with homemade corn tortillas or wraps, similar to crepes, made with cassava flour.
I really love eating a plant-based diet but enjoy fish, chicken, and red meat from time to time.
I rely on whole foods and rarely eat food from a package. This entire experience has taught me to read labels and be conscious of what I'm consuming.
I've learned to listen to my body. If I have a negative reaction to a foodstuff, I will eliminate that food for a while and then slowly look to integrate it back into my life.
I realized soon after changing my diet that food is medicine.
Eating with an eye toward my condition changed my life. I managed my psoriasis, lost weight, and became a much happier, more balanced person.
Food. Is. Medicine.
---
Jordan Wagman is a James Beard-nominated chef, bestselling author, cannabis culinary pioneer, podcast host, philanthropist, and mental health survivor. Jordan's unique culinary journey began over campfires in Northern Ontario and progressed to the kitchens of some of the top chefs in the culinary world.
At the age of 12, Jordan was diagnosed with psoriasis. He was hospitalized numerous times and took medication that brought lasting negative side effects. Today, Jordan advocates for normalization of cannabis and well-being through food.