We include products we think are useful for our readers. If you buy through links on this page, we may earn a small commission. Here's our process.
Greatist only shows you brands and products that we stand behind.
Our team thoroughly researches and evaluates the recommendations we make on our site. To establish that the product manufacturers addressed safety and efficacy standards, we:
Evaluate ingredients and composition: Do they have the potential to cause harm?
Fact-check all health claims: Do they align with the current body of scientific evidence?
Assess the brand: Does it operate with integrity and adhere to industry best practices?
We do the research so you can find trusted products for your health and wellness.
We include products we think are useful for our readers. If you buy through links on this page, we may earn a small commission. Here's our process.
If you've ever tried to drop a few pounds, you know it's a bigger deal than a number written on a piece of paper.
In most cases, it requires an entire lifestyle change, which reaches deep into your psyche on par with Leonardo DiCaprio in Inception.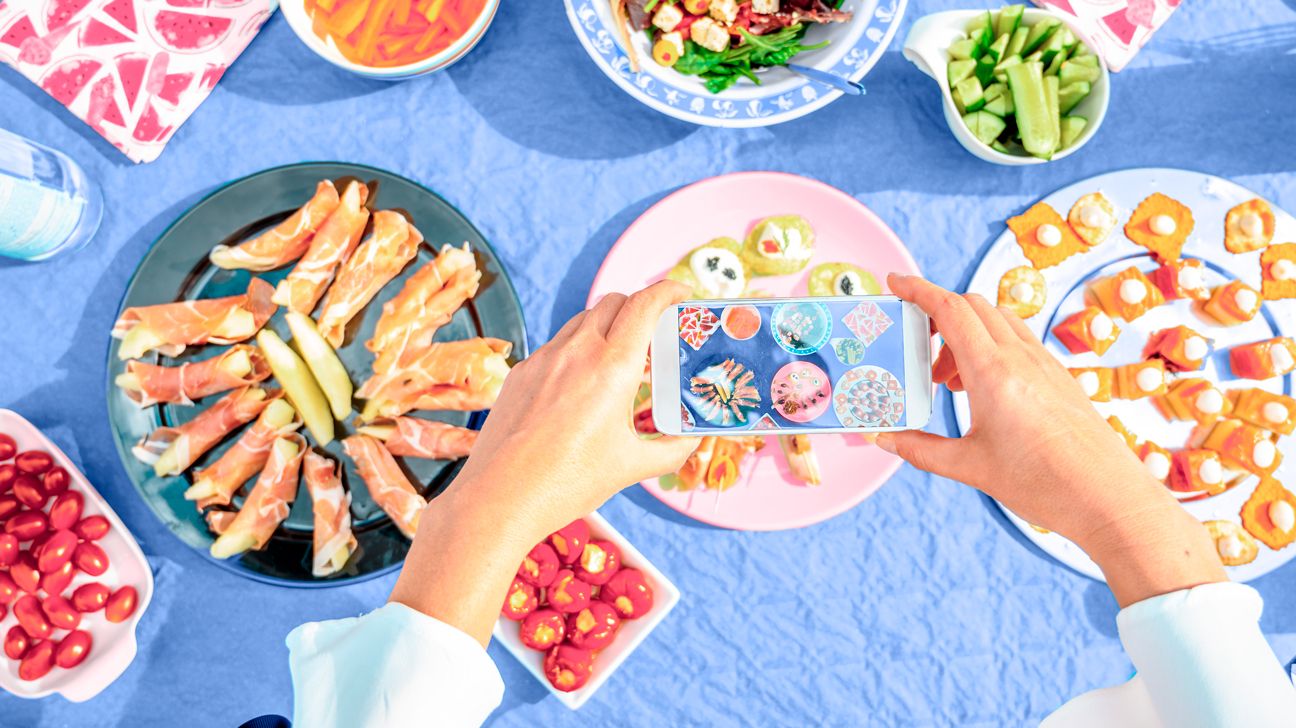 One minute you're meal-prepping like a pro, the next you're questioning whether tomatoes are going to prevent cancer or kill you, debating if cavemen ate coconut flour, and wondering if your living room has always looked like it fell out of a kaleidoscope.
We get what a struggle losing weight can be, and we want a solution that gets it too, which is why we decided to try Noom.
Noom is a 4-month weight loss program and app designed for people who've tried everything in the book and want something that actually works (so basically anyone who's ever tried to lose weight). The commitment required is pretty big, but so is your goal to lose weight, right?
The app gets personal really quickly — in addition to general background info, you'll be asked to share your weight and weight loss goals, habits, and preferred coaching style (e.g., tough love or a gentle nudge in the right direction).
From there it pairs you with a coach (an actual human trained in cognitive behavioral therapy) and sets you up with a plan for success.
Every day you get a list of tasks to complete, such as logging your meals and exercise, taking mini lessons about food and healthy choices, and weighing in. After a week or 2, you'll also get placed in a group with other people who started around the same time for extra accountability.
The hands-on nature might be a little much for some, but we genuinely appreciate there being no room for excuses.
Logging every bit of food, weighing yourself every day, and checking in with your coach means accountability with a capital A — so no more YOLOing straight into a pile of chicken fingers after a long day.
Noom won't let you pretend or convince yourself you're doing all the right things.
Rather than give you a diet plan to follow, Noom educates you about nutrition and teaches you how to break bad habits and create new good ones.
It truly wants to help you change the way you think about food. No more yo-yoing or shedding a few pounds for an event just to gain it right back.
We found it especially helpful to dive into the why of it all. Through chats with your personal coach, you'll be forced to dig deep into why you want to lose weight and what it will take to get you there.
Pretty much anything as long as it's within your set calorie limit.
That said, Noom stresses the importance of filling your plate with foods that give you the most bang for your buck — in other words, the most nutrition for the fewest calories.
Where Weight Watchers uses a points system, Noom breaks foods into red, yellow, and green categories and gives you ideal proportions for each:
Green: fruits, vegetables, whole grains
Yellow: lean meats, starches, eggs, yogurt
Red: red meats, desserts, and other delights
But that doesn't mean red foods are bad and green are good. Noom looks to break you of that kind of thinking and simply help you become more mindful.
My calorie limit was 1,200 per day. It took some getting used to (and Noom is quick to point out that going over isn't failing) but after a couple weeks I found myself naturally sticking to it.
Actually, you get two coaches. Your main one will focus on your specific goals and behaviors and help you identify patterns.
My coach Tiffany (hey, Tiffmeister) knew I needed gentle but consistent reminders to stay on track. If I missed a day or 2, she messaged me with a quick reminder to check in.
This aspect of the app felt like the biggest lifeline. Taking advantage of it means that your odds of success only get better.
You also get a group coach whose job is to monitor the group, answer questions, and offer up challenges (for example, share your favorite green food and a recipe that uses it).
Noom requires a lot from you, but stick with it and you'll see changes that last.
There's no sugarcoating, but there is a ton of motivation and hand-holding if you need it. The app is super approachable and equips you with the tools to make better choices.
If you go into it ready to commit to a healthier life, you won't be disappointed.
Start your trial now.