Generic Viagra (Sildenafil) is an affordable substitute for name-brand erectile dysfunction medications. You can order it online and have it delivered discreetly to your home. Or, you can find it at your local pharmacy.
Generic Viagra is the budget-friendly cousin of the fancy brand-name stuff, all thanks to its star player, Sildenafil. This medication tackles those awkward moments when things downstairs don't quite go as planned. How? By boosting blood flow to your peen, helping you keep the good times coming all night long.
Here's how generic Viagra compares to the OG, plus how to get it and where to buy it.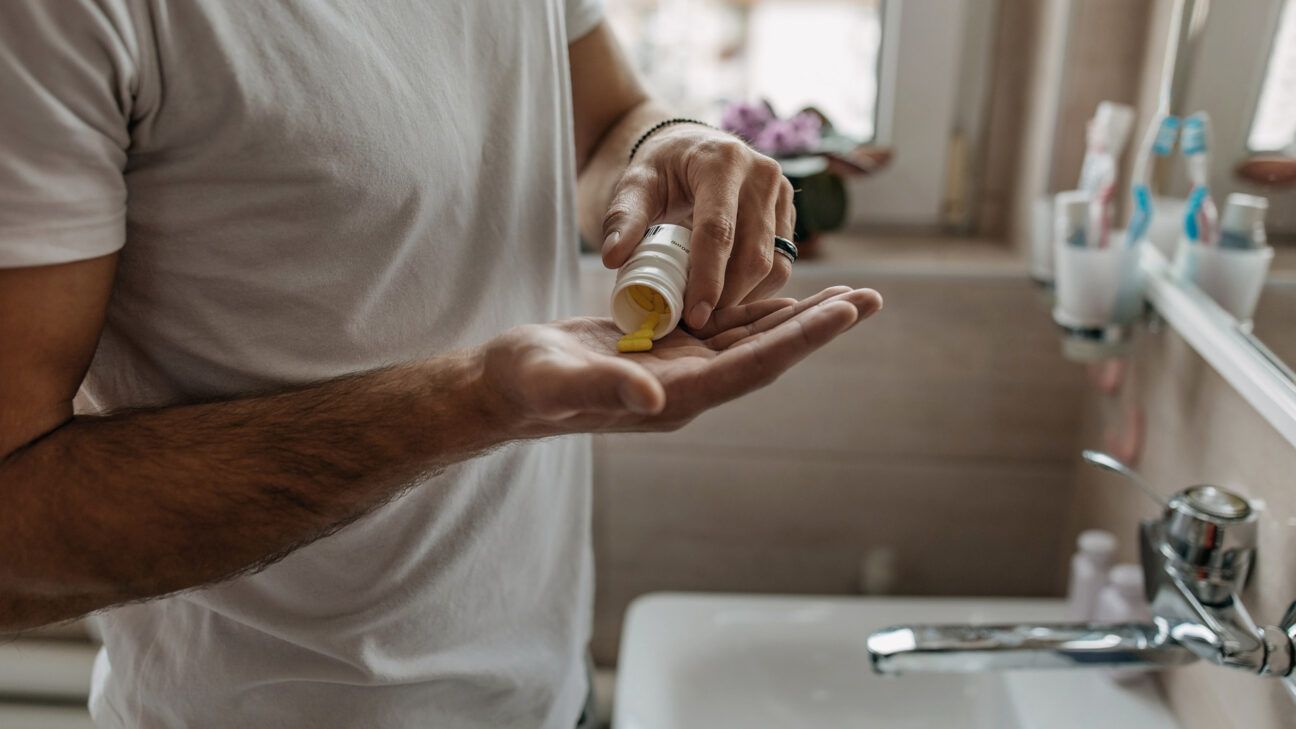 Generic Viagra is the "off-brand" version of the famous blue pill, Viagra. Think of it like this: you've got your high-end, name-brand designer jeans, and then you've got the equally fab and functional jeans without the fancy label.
Generic forms of Viagra, also known by their chemical name, Sildenafil, are the jeans without the label. They treat erectile dysfunction (ED) in the same way as brand-name Viagra.
Generic Viagra and the original branded Viagra are like twins separated at birth. They contain the same active ingredient, sildenafil citrate, and work similarly to boost your love life.
The difference? The name and often the price. You're essentially getting the same product without the brand name slapped on.
Now, here's where things get a tad science-y! Viagra, both generic and branded, is what the cool kids — aka the scientists — call a PDE5 inhibitor. PDE5 (phosphodiesterase type 5) is an enzyme found in specific tissues in your body that can restrict blood flow. In ED, PDE5 can build up, causing havoc with your stiffy.
Now, for the magic! When you take Sildenafil, it blocks PDE5, increasing blood flow to particular areas. And voilà! Better conditions for a memorable date night. Wink wink!
After Viagra's patent expired, many pharmaceutical companies jumped on the bandwagon to produce generic versions of Sildenafil. This means several manufacturers are out there, making it more accessible and often more affordable.
While Pfizer was the OG with the branded Viagra, companies like Teva Pharmaceuticals, Roman, Hims, and Lemonaid have entered the scene with their versions of Sildenafil.
The digital age has made it super-duper easy for anyone whose magic wand is out of spells to get their hands on a magic pill. It's easy and discreet to order online, without the hush-hush pharmacy runs or those slightly awkward, blush-worthy face-to-face conversations.
While it's crucial to steer clear of dodgy online scammers who want to steal your well-earned bucks, thankfully, trustworthy companies are out there. Here are some of our faves:
Optum Store
The Optum Store serves a range of healthcare products, including generic Viagra, with the bonus of discreet delivery.
You'll need to complete a health questionnaire, upload a photo ID, and provide a recent blood pressure reading before you can get your hands on Sildenafil. A doctor will check your info and then prescribe it if appropriate.
Sildenafil is available through Optum Store by prescription in 20-, 25-, 50-, and 100-mg pills. You can also bulk order a 30-, 90-, or 180-day supply. Pricing per dose starts at less than $1 if you buy more significant amounts.
Roman
Roman offers an easy-to-navigate telehealth platform for those searching for generic Viagra.
Their licensed healthcare professionals ensure you get what's best for you, as they have various ED treatment options available.
Roman offers 25-, 50-, and 100-mg pills by prescription, starting at $4 per dose.
Hims
Have you ever heard of a one-stop shop for male wellness? Well, Hims is that guy! Not only can you get generic Viagra here, but they've also got a range of products that cater to skin, hair, and mental health. Talk about a holistic wingman!
Hims prescription only sildenafil comes in 25-, 50-, and 100-mg pills starting at $4 per dose.
Lemonaid
Are you tackling the sour moments in life? Well, fret no more, as Lemonaid is here to sweeten the deal. With express deliveries and sharp online medical consultations, they promise to add some pep to your penis with their version of Sildenafil.
Sildenafil is available by prescription in 20-mg pills for $2 per dose. While other brands start at 25 mg, Lemonaid's lower dose might be the ticket for folks wanting to test the waters.
Generic Viagra is a versatile little pill, available in strengths ranging from 20 milligrams (mg) to 100 mg. And there's a liquid version, too, for those who aren't into pill-popping.
So how much should you take? The idea is to take the minimal dose needed to see the desired effects. Take it about an hour before you plan on getting frisky.
While the 50 mg pill is the usual go-to, your doctor might start you off with a 20 or 25 mg dose to see if that gives you the magic. And remember, no double-dipping – once a day is the limit.
Generic Sildenafil and Viagra are essentially two sides of the same coin. Both center around that wonder ingredient — sildenafil citrate.
Viagra is the fancy, brand-name version that first strutted onto the scene and made a name for itself. Generic Sildenafil, on the other hand, is the equally fabulous but more low-key version without the brand name flashing in neon.
The major difference? Typically, the price tag and the packaging. Generic versions often come with a friendlier price, making it a go-to for many.
All meds, including Sildenafil, have the potential to cause side effects. Although these are typically minor and short-lived, here's what to look out for:
Rarely there's a chance of more severe side effects, including:
an erection that won't go away (priapism)
vision problems
hearing problems
dizziness or lightheadedness
fainting
chest pain
If you have heart problems or are on nitrates, taking generic Sildenafil is risky. Research shows that the combo can cause a dangerous drop in blood pressure. So, give your doctor a full rundown of your medical history and prescriptions before taking romance rocket pills!
Sildenafil is generic, off-brand Viagra. It's as uplifting as the original but with a lower price tag. Same effect, just more cash left for date night.
So, if your soldier doesn't salute despite the parade being in full swing, generic Sildenafil might be just the sidekick to get the festivities back on track!