We include products we think are useful for our readers. If you buy through links on this page, we may earn a small commission. Here's our process.
Greatist only shows you brands and products that we stand behind.
Our team thoroughly researches and evaluates the recommendations we make on our site. To establish that the product manufacturers addressed safety and efficacy standards, we:
Evaluate ingredients and composition: Do they have the potential to cause harm?
Fact-check all health claims: Do they align with the current body of scientific evidence?
Assess the brand: Does it operate with integrity and adhere to industry best practices?
We do the research so you can find trusted products for your health and wellness.
Why is penile masturbation totally cool while hooha lovin' is taboo? Seriously, there's an entire film franchise built around humping apple pie. Well, it's time to break that stigma.
Here's the 411 on vaginal masturbation and some amazing tips to take your game of sexy solitaire to a whole new level.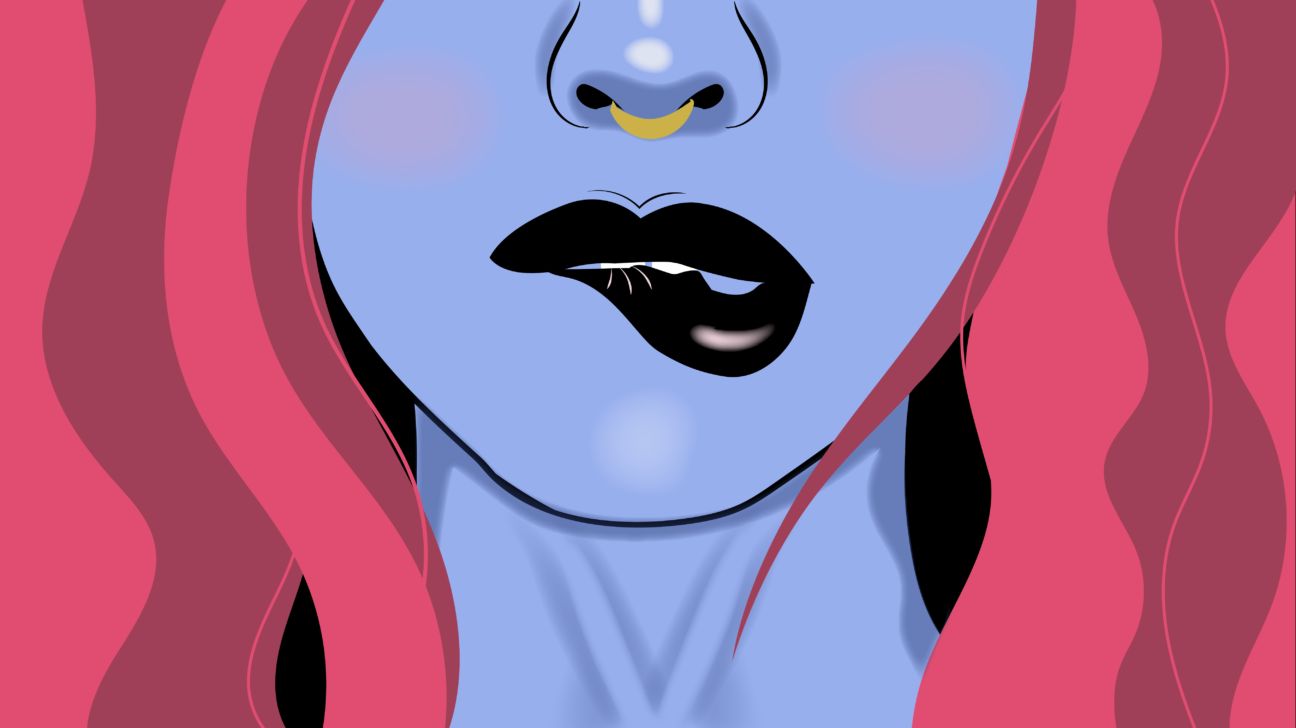 Here's a fun list to explain the different types of vag masturbation and the sensations you'll feel. Keep in mind, everyone's different. Something that turns you on to the max may be a no-go for someone else.
Vajayjay. Vaginal stimulation will give you a badass internal orgasm that radiates throughout your pelvis. You can stimulate your G-spot by using your fingers or sex toys.
Clitoral. These orgasms are electric. You'll feel a delightful shockwave of pleasure running from your punani up your back.
Anal. You can have a super deep and powerful orgasm through anal penetration. Just remember to take it slow as your sphincter gets used to it.
Erogenous zones. For wham-bam-thank-you-ma'am good time, combine different erogenous zones (e.g. nipples, inner thighs, ears, neck, etc). When you stimulate several pleasure points at once, you're in for a full-body pleasure-palooza.
Combo. You don't have to focus on one orgasm zone at a time. You can use multiple toys at once, or use both hands to rub your clit while fingering yourself. Climaxing through your clit and G-spot at the same time is a 10/10 experience.
There's more than one way to get your rocks off. It's really about what feels best for you, which can take some experimenting. Here are some magnificent ways to enhance your next solo love sesh.
Lube it up
Ain't no shame in the lube game. It'll get you extra wet, which makes for better orgasms. There are countless types of lubes, including some that add an extra tingling sensation. Oh la la!
Fantasia
Is this the real life? Is this just fantasy? Well, sometimes fantasy can be better than reality. As you get your engine running, let your mind wander. Is it the cutie you've been talking to lately? Or maybe it isn't anyone in particular. No matter what floats your boat, visualizing sexy scenarios can be a major turn on.
Take it slow
A quickie can be great, but there's something special about foreplay. Fool around with masturbation styles and different erogenous zones. Let the sensations build up more and more until you explode.
Explore your bod
Don't just focus on the clit. Flick, pinch, stoke, tickle, and rub your other erogenous zones to get yourself going. By the time you're ready to finish, your whole body will be pulsing with pleasure.
Add to your toy box
The showerhead is the unsung hero of pussy play. But still, there are lots of other resources to help get you off. Buy a few different sex toys and switch them up depending on your mood.
In addition to dildos and vibrators, you can make due with what you have around you. Try rubbing your body against a pillow. The friction feels fantastic.
Porn it up
Like the musical "Avenue Q" so wonderfully pointed out, "the internet is for porn." Some porn is one-size-fits-all, but a lot of stuff is definitely geared toward straight dudes, in particular. Thankfully, there's a plethora of porn genres gaining popularity, and it's only a few clicks away.
Erotica
If online porn isn't your thing, try an old school nudie mag or an erotic novel. That way you can leave more to your own imagination, which is super hot.
Here are some masturbation styles for you to try out, and the best areas to play with.
Clit appreciation day
Think of the clit as your oyster's pearl. This little organ wears a tiny hood and sits on the top of your vulva. Your clit boasts over 8,000 nerve endings, making it one of the most sensitive parts of the female form. Here's how to show your clit a good time.
Flick the bean:
Run your fingers along the outer parts of your vagina's lips, tracing along the edges while slowly moving inward.
Take your pointer and middle finger and start gently stroking your clitoral hood in a circular motion.
As your natural lube fires up, start rubbing deeper and faster in a rhythmic fashion.
If you really want to go over the edge, right before you're about to come, start rubbing your clit very gently. Let it build up again and again. Right before you climax, start rubbing hard and fast. This will give you a more intense orgasm.
If you're using a vibrator:
Start at a low setting. Increase intensity a little bit at a time.
You can rub the vibrator over your clit in a circular motion, or lightly slap your clit with it.
Right before you're about to come, turn the setting up to the max. It'll leave you shaking.
Finding the G-spot
The G-spot is an area inside your vagina that can lead to earthquake-level orgasms. Even if you don't climax, it still feels great. Be warned, if you hit the right spot you may ejaculate (aka squirt).
How to:
The wetter, the better. If you want to really go for the slip n' slide approach, use some lube to enhance your natural wetness.
Insert your fingers and point them facing up. Do a "come here" motion to trigger your G-spot.
Alternate your pointer and middle finger and increase the speed as you go.
Keep going until you feel a deep pressure building up. This can take time, so be patient and don't stress out if you don't climax every time.
FYI: It may feel like you have to pee right before you come. This is normal!
Butt play is the bomb
Your rectum and vagina are neighbors and share a wall of tissue. That means you can hit your G-spot through anal play. Fingers feel nice, but a toy is even better.
You'll have better control and will experience less wrist and hand cramping. Plus, a toy will allow you to go deeper, hitting the G-spot better.
Butt-gasms 101:
Your caboose doesn't self lubricate like your vagina. So first things first, you gotta lube up.
Gently insert a finger or sex toy into your anus. Give your sphincter a chance to relax.
You can go in-and-out or do whatever else feels good. Switch it up until you find a pleasurable rhythm.
Combo pack
You know what's better than an orgasm? Multiple orgasms. A glorious way to get off more than once is to combine your pleasure points.
A lot of folks see stars when they play with their clit and G-spot at the same time, but there are other combinations as well.
You can try double penetration (inserting your fingers or a toy into your vag and butt at the same time). Or, go for a trifecta. That means stimulating your clit, vag, and anus simultaneously.
Good to know:
Varying levels of intensity can lead to an absolutely glorious series of back-to-back orgasms. Try going hard on your clit and gentle on your G-spot, or vice versa.
You don't have to stick to your undercarriage. Try flicking your nipples or use a feather over your inner thighs to enhance full body sensations.
Figure out your erogenous zones
The nipples, ears, neck, inner thighs, and lips are popular options. But every body is different.
Take a moment to explore your body and see what gets you going the most. That way you can incorporate your erotic areas as foreplay when you go to town on yourself. Maybe you get turned on when you rub your feet or caress your stomach. You won't know till you try it.
Damn, you look good
Give yourself a show and masturbate in front of a mirror. Watching yourself take ownership over your pleasure and body can be hella empowering. It's also a great time to fantasize sexy scenarios.
Try a new position
Stretching out on your back is great — especially for clit play — but try switching it up a bit. Doggy style is awesome for anal action. Just get on all fours with your derriere in the air.
You can wrap one arm behind you (a toy helps with leverage) and use your other hand to play with your clit or G-spot.
Put your record on
A playlist of songs you like to get off to is a great idea. Plus, music can prevent your housemates from hearing your vibrator buzzing.
Use your senses
Do you remember that scene from "40 Year Old Virgin" where Steve Carrel's character turns his family photos away before he has a wank?
Well, you don't have to go that far (unless you want to). But setting the mood can really add to your experience. Turn out the lights. Light a nice candle. Rub lotion all over your body. Be the best you.
If you want to switch up your finger game, there are toy choices galore. Finding the right sex toy can literally be life changing, so the investment is definitely worth it.
Here's the rundown on which toys might be best for you.
If you're ready to graduate to some more intense stuff, here are some outside-the-box sex toys for your box:
Masturbation is awesome. It boosts your self-confidence and teaches you more about what you want out of sex and your body in general.
You don't have to deal with the negative aspects of hooking up with other people, like STDs and ghosting. On top of that, it's a damn good time. Now that you have the knowledge, get wet and get going.