Attention Deficit Hyperactivity Disorder, or ADHD, is a neurodevelopmental disorder most often diagnosed in children. About 11 percent of children in the U.S. between the ages of 4–17 have been diagnosed with ADHD. It can last into adulthood, and there are currently around 8 million adults living with ADHD.
The most common signs of ADHD are:
impulsive behavior
difficulty paying attention
hyperactivity
ADHD is more commonly diagnosed in men, partially because the primary symptom of hyperactivity is more easily recognized. Symptoms in women tend to be less obvious, with inattentiveness being the predominant symptom.
As disruptive as ADHD can be to your academic, professional, and personal success, there are many ways to make the condition work for you rather than against you.
Here are some of the many awesome folks with ADHD who are crushing it daily.
1. Karina Smirnoff
The former Dancing with the Stars professional has danced her way through life with ADHD. As a five-time U.S. National Champion and a World Trophy Champion, Smirnoff uses her active lifestyle to cope with her symptoms and has spoken openly about how she manages ADHD. "I realized that having tools — such as medication and organizational strategies — would help manage my symptoms. In addition to recommending strategies, such as taking breaks during rehearsals, my doctor prescribed medication, as part of my ADHD treatment plan," she divulged, according to the The Saturday Evening Post.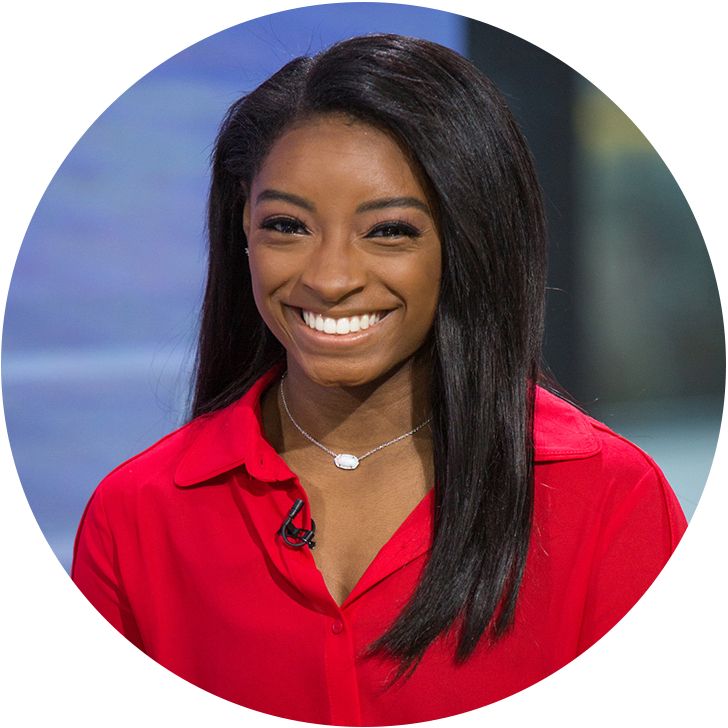 2. Simone Biles
Olympic darling Simone Biles is best known for her award-winning gymnastics skills. She has an astounding 19 world championships and Olympic gold medals, and she also has ADHD. Bile's ADHD diagnosis was revealed after hackers attempted to discredit her Olympic wins by revealing confidential medical records showing she takes Ritalin, a common prescription medication for ADHD. Biles clapped back, tweeting "having ADHD and taking medication for it is nothing to be ashamed of [and] nothing that I'm afraid to let people know."
Not only does she speak out against ADHD stigma, she encourages young people with the disorder to "just have fun in whatever you do and don't think of anything as a downfall, think of it as a superpower." (#Queen)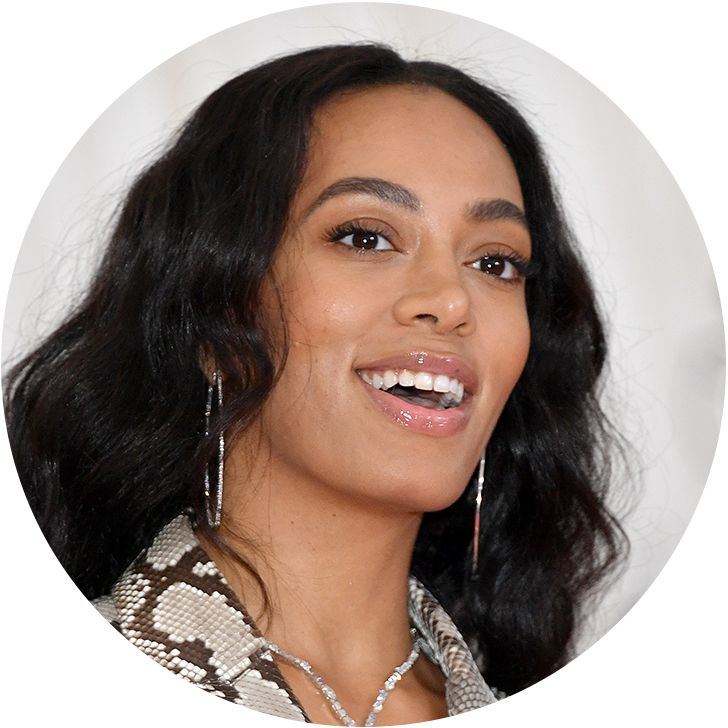 3. Solange Knowles
So much more than Queen Bey's younger sister, Solange Knowles is a musical and fashion sensation in her own right. She also has ADHD.
Diagnosed as an adult, Solange didn't originally believe her diagnosis. "I was diagnosed with ADHD twice. I didn't believe the first doctor who told me and I had a whole theory that ADHD was just something they invented to make you pay for medicine, but then the second doctor told me I had it," she shared with BET.
Armed with a new understanding of the condition, Solange connected the dots between her experience and those around her. "The symptoms seem to apply to everyone around me in the industry."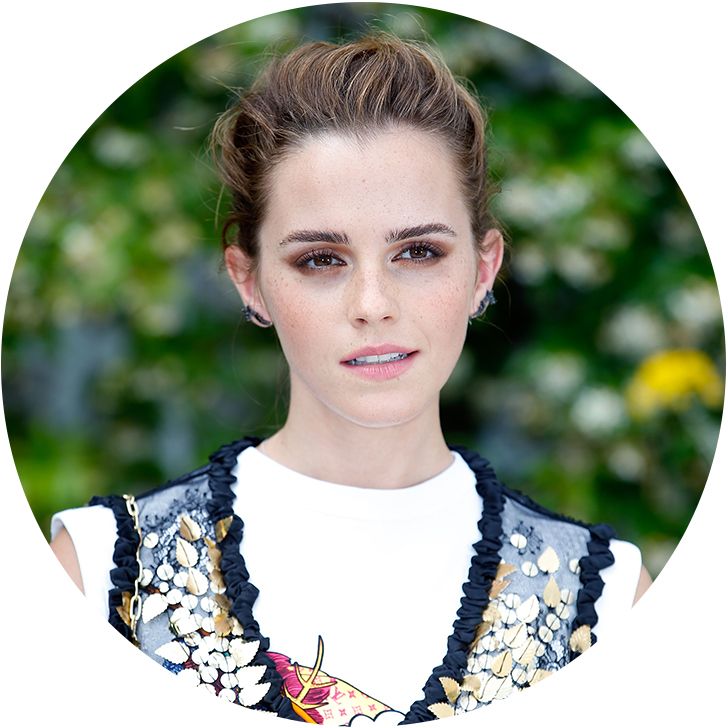 4. Emma Watson
She first cast spells on audiences as the beloved Hermione Granger in "Harry Potter." As if that wasn't enough to win our hearts forever, she's also a fierce feminist advocate and UN Goodwill ambassador. Oh yeah, and she graduated from an Ivy League university.
While she hasn't spoken publicly about her experience with the condition, ADDitude Magazine and other sources report she's been on medication for it since childhood. We say "Riddikulus!" to anyone who thinks ADHD holds you back.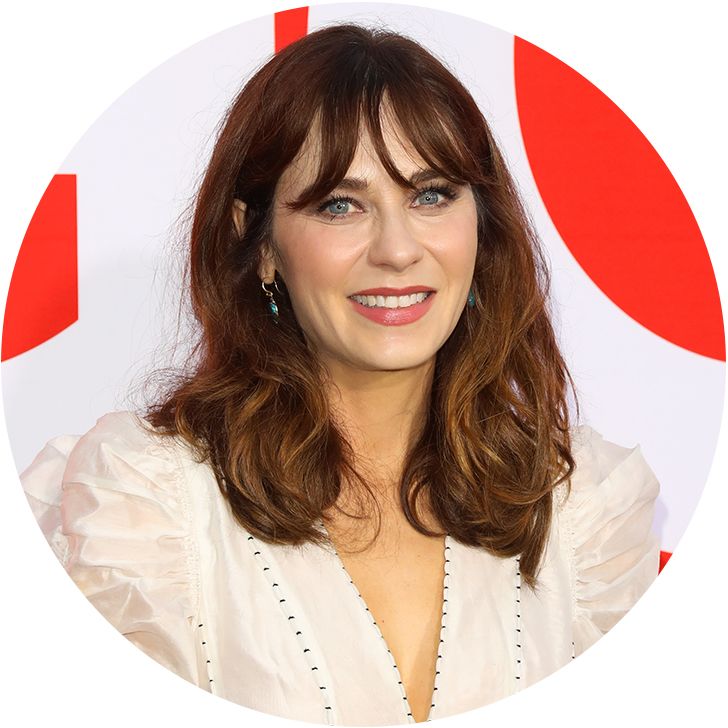 5. Zooey Deschanel
When she's not performing, promoting sustainable living, or rocking the best bangs in Hollywood, actress and singer Zooey Deschanel is living her best life with ADHD. She revealed her condition in the most charming way — through a crafting tutorial on her popular lifestyle site, HelloGiggles. In the 2011 blog post, Deschanel not only walks you through how to make a simple drawstring bag (seriously, it's so cute), but also asks, "Are you an unmedicated adult with Attention Deficit Disorder who also LOVES to do crafts? I am! I barely have the patience to write this opening paragraph (I have already gotten up four times), so I need to focus my unfocused mind on projects that can be completed very quickly… I recognize I will never complete something that takes any kind of patience (sorry needlepoint) so I decided to focus this blog on crafts I CAN complete."
Great suggestion Zooey!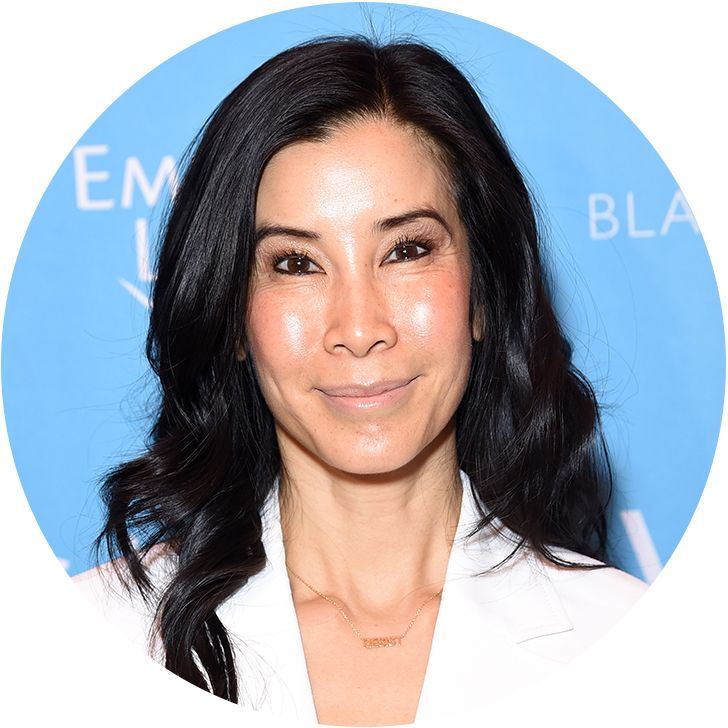 6. Lisa Ling
Journalist Lisa Ling discovered that she might have ADHD while filming an episode of her show "Our America with Lisa Ling." The episode focused on ADHD, and Ling saw that many of the symptoms discussed applied to her.
After being officially diagnosed at the age of 40, she said, "My head is kind of spinning. But I feel a little bit of relief because, for so long, I've been fighting it and I've been so frustrated with this inability to focus."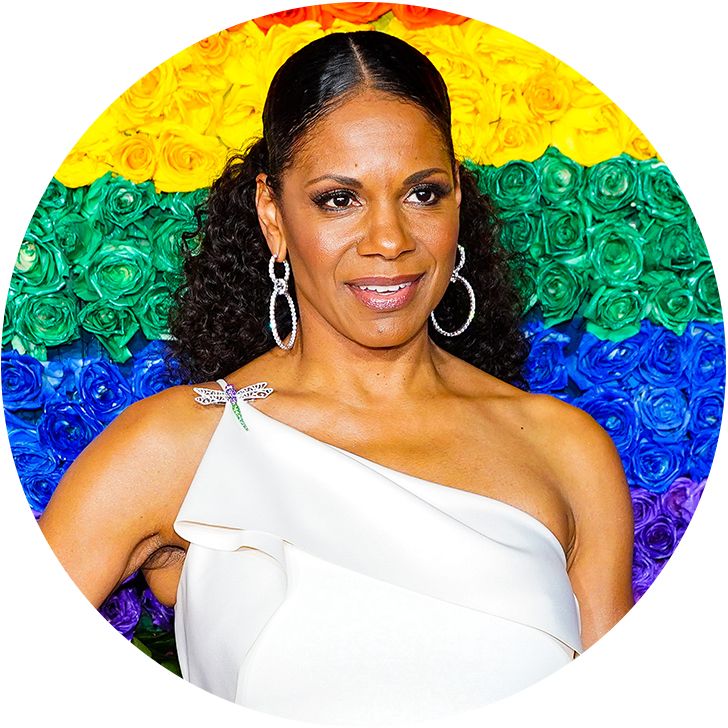 7. Audra McDonald
A star of the stage and screen, actress Audra McDonald holds the record for the most performance Tonys won by an actress — she has six! She's also the holder of an ADHD diagnosis.
McDonald's medication of choice is theatre. In her 2014 Tony acceptance speech, McDonald emoted, "I want to thank my mom and dad up in heaven for disobeying the doctor's orders and not medicating their hyperactive daughter and finding out what she's into instead."
Not surprisingly, she received some backlash from the ADHD community for seeming to shame users of medication.
Remember, ADHD isn't one-size-fits-all. Your treatment plan is between you and your healthcare provider. Everyone can be Audra-level awesome, with or without meds.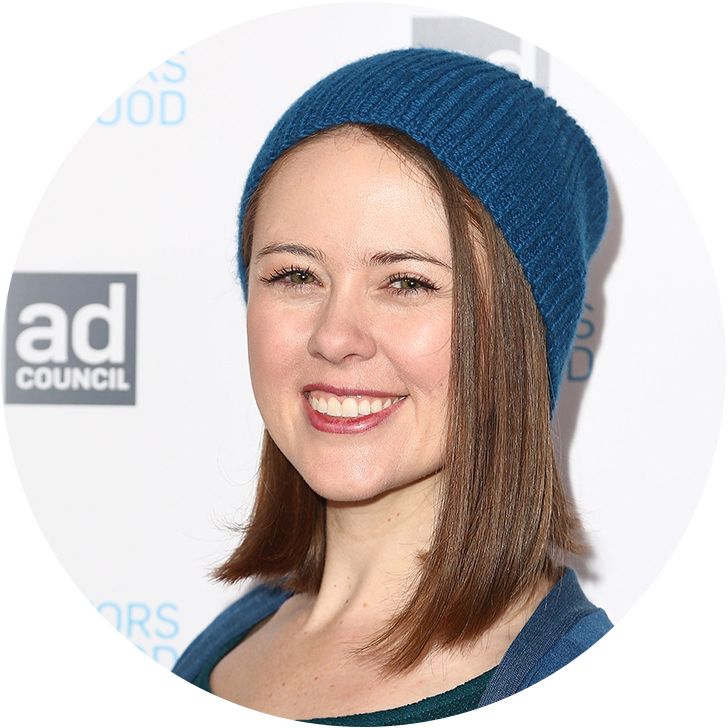 8. Jessica McCabe
Actress and YouTuber Jessica McCabe is best known for her popular YouTube Channel "How To ADHD." McCabe is an outspoken advocate for bringing awareness to ADHD and removing the stigma around it. In her inspiring TED Talk, "This is what it's really like to live with ADHD" (viewed over 1.2 million times), McCabe proudly states, "What I'm trying to do is reach out to these people wherever they are in the world, and tell them, 'You are not weird. You are not stupid. You do not need to try harder. You are not a failed version of normal. You are different, you are beautiful, and you are not alone.' If you don't have ADHD yourself, chances are you know somebody who does. They're your employee, your boss, your friend, they're in this room. I hope this talk helps you understand them better. If you do have ADHD, welcome to the tribe."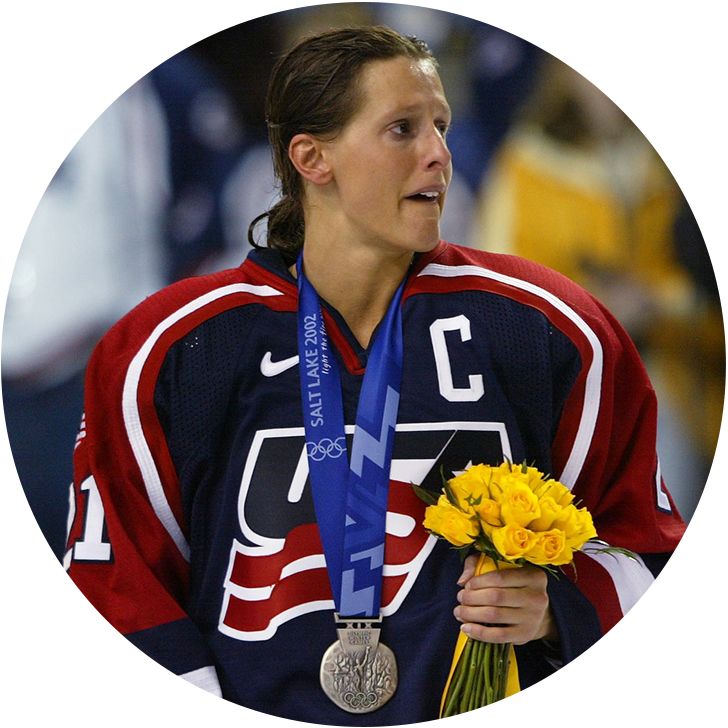 9. Cammi Granato
A true force in the rink, Olympic hockey player Cammi Granato struggled with ADHD symptoms for years before being diagnosed with the disorder and finding ways to cope. She found herself spiraling as her success increased, revealing, "My life began spinning out of control. The number of voice messages and emails I received became overwhelming, I couldn't return them all. My bills didn't get paid. My house was a mess. I bought every anti-clutter book out there, but they just became part of the clutter."
She eventually received a diagnosis of ADHD and sought treatment. "Life isn't about being the best, with or without ADHD. It's about meeting challenges and doing the best job you can. ADHD comes with certain strengths and weaknesses that have made me who I am, and I wouldn't trade that for anything." (#Preach)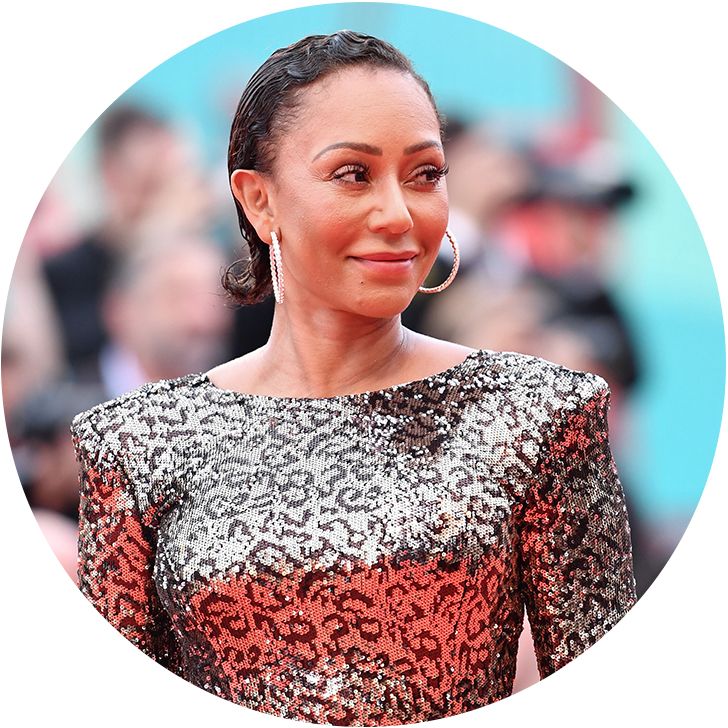 10. Mel B
Melanie Brown — more commonly known as the Spice Girls' Mel B, or Scary Spice — has ADHD, among other disorders. She shared her experience with Paul McKenna on his "Positivity Podcast."
"(Working) out for me is for my mind, because I do have ADHD, dyslexia… I mean, the list goes on and on. I find working out helps me meditate, it helps me get rid of a bit of my anxiety and it helps me focus on me just for that 45 minutes or for that 1 hour."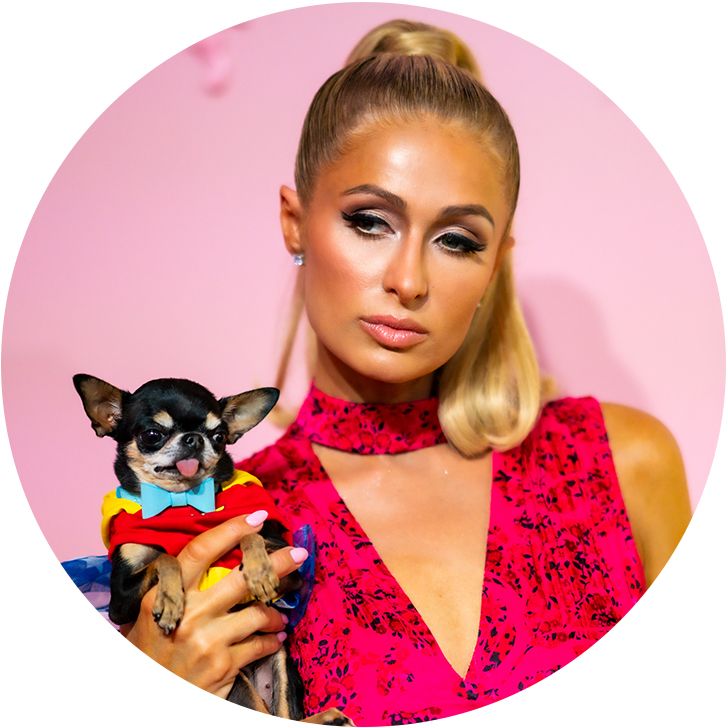 11. Paris Hilton
Heiress and socialite Paris Hilton may not be living "the simple life," but she is living with ADHD. The current DJ shared in an interview with Larry King that she was diagnosed with the disorder at a young age. "I've been on medication since I was a child. I have ADHD, so I take medication for that."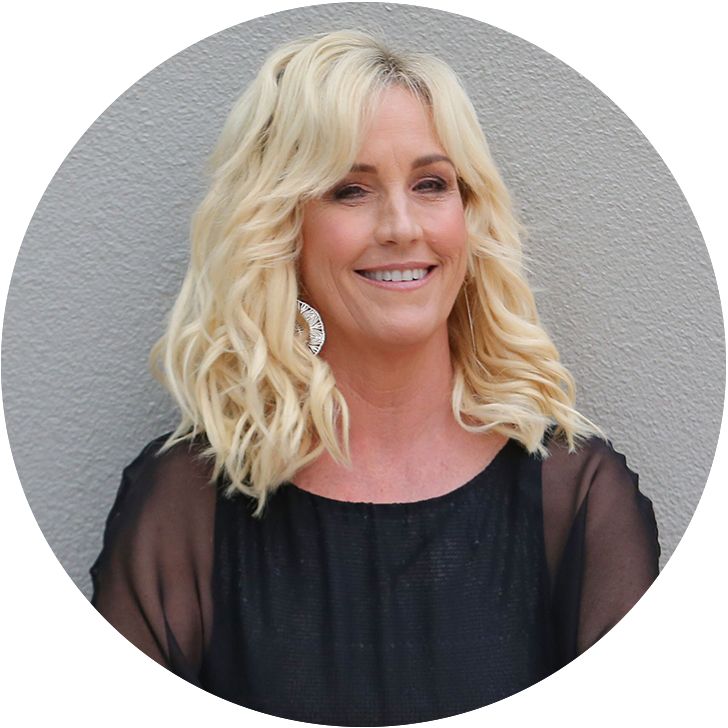 12. Erin Brockovich-Ellis
Erin Brockovich-Ellis was teased by her classmates in school because of her dyslexia. She overcame the odds and went on to become a legal clerk, where her hard work and keen research played a vital role in winning the largest class-action lawsuit settlement in American history. Her inspiring story was later turned into a feature film starring Julia Roberts, who won an Academy Award for her portrayal of the activist.
1. Michael Phelps
The most decorated Olympian of all time, swimmer Michael Phelps was diagnosed with ADHD at the age of nine. Phelps found it difficult to navigate the waters of his condition at first. Medication helped, but teachers told him he wouldn't ever amount to anything. It was in swimming that he found solace. Phelps dove into the sport (pun intended). It gave him the means to cope with his ADHD — routine, calming water, and discipline.
Now with 28 Olympic medals (23 of which are gold), Phelps often speaks publicly about the disorder. He gives hope to others struggling with ADHD, sharing with People Magazine, "I think the biggest thing for me, once I found that it was okay to talk to someone and seek help, I think that's something that has changed my life forever. Now I'm able to live life to its fullest."
2. Jamie Oliver
British celebrity chef Jamie Oliver was diagnosed with ADHD as a child, and praises healthy nutrition for helping him manage his symptoms. He uses his platform to advocate for a healthy lifestyle, specifically for children overcoming obstacles like ADHD.
3. Howie Mandel
Comedian, actor, and "America's Got Talent" judge Howie Mandel has had ADHD and obsessive-compulsive disorder (OCD) for decades. It wasn't until adulthood, however, that Mandel was diagnosed with ADHD. Since then, he has sought ways to manage his disorders, including medication, therapy, and self-expression through comedy.
Mandel said in an article for ADDitude magazine, "The thing about mental health is that there isn't one answer for everyone. Everybody has his own brain and body chemistry, and what works for me may not work for you. Managing symptoms is a lifetime commitment. Certain treatments that worked for me a few years back don't work now. You have to be willing to experiment. If one thing doesn't work, another will. There are alternatives and there are answers."
"After I impulsively revealed that I have OCD on a talk show, I was devastated. I often do things without thinking. That's my ADHD talking. Out in public, after I did the show, people came to me and said, 'Me, too.' They were the most comforting words I've ever heard. Whatever you're dealing with in life, know that you're not alone."
4. Ty Pennington
Before he was making audiences feel all the feels on "Extreme Makeover: Home Edition" (admit it, you know you cried every time, too), he was feeling all the feels… of ADHD.
Pennington was a constant disruption in school. He told ABC, "Back then, they didn't even know what to call it. They put me on antihistamines to try and make me drowsy. They tried everything. It certainly affected my confidence and my belief in myself. When everyone's afraid you're going to hurt yourself from just mowing the lawn, you start to believe them. Once I figured out I was pretty decent at art and people were interested in hiring me, I realized I had a skill besides injuring myself. What's kind of funny is that I ended up working with power tools to pay my way through art school and still have all my digits."
5. Adam Levine
Maroon 5 front man Adam Levine has both moves like Jagger and moves to manage his ADHD. As a child, Levine had extreme difficulty sitting still and focusing. Treatment has helped a lot, but "The Voice" coach still deals with the effects of his ADHD every day. In an article for ADDitude magazine, he voiced his struggles, "I had trouble sometimes writing songs and recording in the studio. I couldn't always focus and complete everything I had to. I remember being in the studio once and having 30 ideas in my head, but I couldn't document any of them."
Levine encourages others not to become discouraged: "If you were diagnosed with ADHD as a kid, you might still have it now. ADHD isn't a bad thing, and you shouldn't feel different from those without ADHD. Remember that you're not alone. There are others going through the same thing."
6. Justin Timberlake
He can rock ramen-noodle curls, a denim suit, and he can "rock your body." Justin Timberlake can also rock life with ADHD and OCD.
A private person, Timberlake has only spoken publicly once about his disorders. In an interview with Collider, Timberlake revealed, "I have OCD mixed with ADD. You try living with that."
It seems as though he has found ways to manage his conditions, as they haven't stopped him from bringing sexy back time and again.
7. Luke Jacobz
Australian actor and reality television personality Luke Jacobz credits his ADHD for helping his career.
Referring to his recent stint on"I'm a Celebrity… Get me Out of Here!" Jacobz told TV Week, "I just hope there's someone in there who can teach me something I don't know anything about. I have ADHD so I've always had to find ways to entertain myself. I'm hoping to create stupid games with the other celebrities."
8. Will.i.am
Will.i.am is best known as a leading member of the band The Black Eyed Peas. He's also an advocate for ADHD, which he credits for helping his creativity in the music industry.
Will.i.am revealed that he likes to see the positive ways that ADHD affects his life, stating, "For every obstacle there's some type of solution. So if you have ADHD it's your passion point. One thing I learned about ADHD is that it's hard to keep your attention and you can't sit still and you're always moving and thinking about a whole bunch of things. But those traits work well for me in studios and in meetings about creative ideas. I've figured out a place for it. If you listen to the songs I write, they are the most ADHD songs ever. They have five hooks in one and it all happens in three minutes. I figured out a way of working with it."
9. Channing Tatum
Before he was showing off his killer dance moves as Magic Mike or making hearts melt in "The Vow," Channing Tatum was another kid struggling to get through school. Tatum experienced both ADHD and dyslexia growing up. He was prescribed stimulants, which didn't work for him.
He told the The New York Times, "I have never considered myself a very smart person for a lot of reasons… You get lumped in classes with kids with autism and Down syndrome, and you look around and say, 'Okay, so this is where I'm at.' Or you get put in the typical classes and you say, 'All right, I'm obviously not like these kids either.' So you're kind of nowhere. You're just different."
10. Ryan Gosling
Hey, girl… Ryan Gosling has ADHD.
Long before he became one of the internet's hottest memes, actor and heartthrob Ryan Gosling had a hard time keeping up in school. His ADHD made reading difficult, and the future Oscar nominee was bullied. He was a disruption at school, leading his mom to homeschool him for a year.
According to Gosling in an interview with Entertainment Weekly, "I didn't feel very smart. They kept passing me in school even though I didn't know how to do things I should have known how to do. Like, I couldn't read… I couldn't absorb any of the information, so I caused trouble."
Soon, he discovered his love of acting, which helped him focus and concentrate.
1. Leonardo da Vinci (1452-1519)
The OG Renaissance man, Leonardo da Vinci was the ultimate multi-hyphenate. The Italian genius was an artist, sculptor, inventor, scientist, musician, architect, anatomist, astronomer, mathematician… the list goes on. Based on what's known about his work practices and behavior, a study from King's College in London (some 500 years after his death) has revealed that da Vinci likely had ADHD. Maybe that was the secret behind his genius, or what the Mona Lisa was smiling about.
2. Alexander Graham Bell (1847-1922)
Think smart phones are bad for ADHD? Thank Alexander Graham Bell. Bell invented the telephone in 1876 and forever changed the way we communicate. Despite being a gifted problem-solver, Bell had a difficult time in school. It's now thought that this was caused by ADHD and dyslexia.
3. Thomas Edison (1847-1931)
Most known for inventing the light bulb, the phonograph, and the motion picture camera, Thomas Edison is also thought to have had ADHD. Edison struggled in school and was labeled "difficult." His hyperactive nature aside, he loved to learn. He found ways to overcome his challenges and eventually had his big "bright idea"!
4. Pablo Picasso (1881-1973)
Spanish painter Pablo Picasso is thought to have had dyslexia. Thankfully, he found an outlet in art. He made presenting objects backward and out of order totally hip. Picasso went on to create powerful pieces that showcased his unique view of the world.
5. Agatha Christie (1890-1976)
Agatha Christie proved that a good mystery never goes out of style. Her books have outsold both the Bible and the works of Shakespeare! Dubbed "The Queen of Crime," Christie is thought to have had dysgraphia, a learning disorder that impacts penmanship, spelling, and math. She didn't let this stop her, instead she dictated all of her work. Case closed!
6. Babe Ruth (1895-1948)
Before he was the "Sultan of Swat," baseball legend Babe Ruth was known to be a "wild child." His overactive, wild behavior is now thought to be the result of ADHD. He eventually found a lifelong passion in baseball, dedicating himself to the sport. This also demonstrates another symptom of ADHD — hyperfocus, a laser-like focus on activities that one is passionate about.
7. Muhammad Ali (1942-2016)
He may have been able to "float like a butterfly and sting like a bee" in the ring, but legendary boxer Muhammad Ali struggled in the classroom. He had difficulty reading because of dyslexia. Ali overcame this and eventually went on to become an Olympic gold medalist and world heavyweight boxing champion. Later in life, he spoke out about the importance of books and encouraged young people to read.
8. Mozart (1756-1791)
Wolfgang Amadeus Mozart was an 18th century Austrian composer, best known for "The Marriage of Figaro" and "Don Giovanni." Mozart's peculiar personality and erratic behavior has led historians to believe that he may have had a variety of disorders and conditions. It's thought he may have had ADHD, Asperger's syndrome, OCD, autism, and possibly Tourette's syndrome. Regardless of these possible obstacles, he composed over six hundred pieces of sweet, sweet music in his lifetime.
9. John Lennon (1940-1980)
The popular Beatle is thought to have had ADHD due to his disruptive behavior and inability to focus on his lessons growing up. When he dropped out of school at a young age, no one could imagine the heights of fame he would reach in the music industry (see what we did there?). Lennon went on to become a member of one of the greatest rock 'n' roll groups of all time and enjoyed a successful solo career, before his tragic murder in 1980.
10. Joan Rivers (1933-2014)
Sharp-tongued comedienne and television host Joan Rivers was known for her sassy 'tude and cutting remarks. What she's less known for is having ADHD. Rivers remained a powerful (and powerfully funny) force in the entertainment industry until her unexpected death in 2014.
11. Walt Disney (1901-1966)
The man behind Mickey Mouse, Walt Disney was a visionary ahead of his time. He is also thought to have had ADHD due to his struggles in school. This of course did not stop the innovative entrepreneur from achieving his dreams. He went on to create the most magical empire in the world, and his legacy will continue to delight and inspire generations to come. "If you wish upon a star…"
Some of the greatist figures in history and of today have learned to harness their ADHD superpowers. They've changed the world because of, not in spite of, their ADHD.
How will you use your ADHD superpowers?