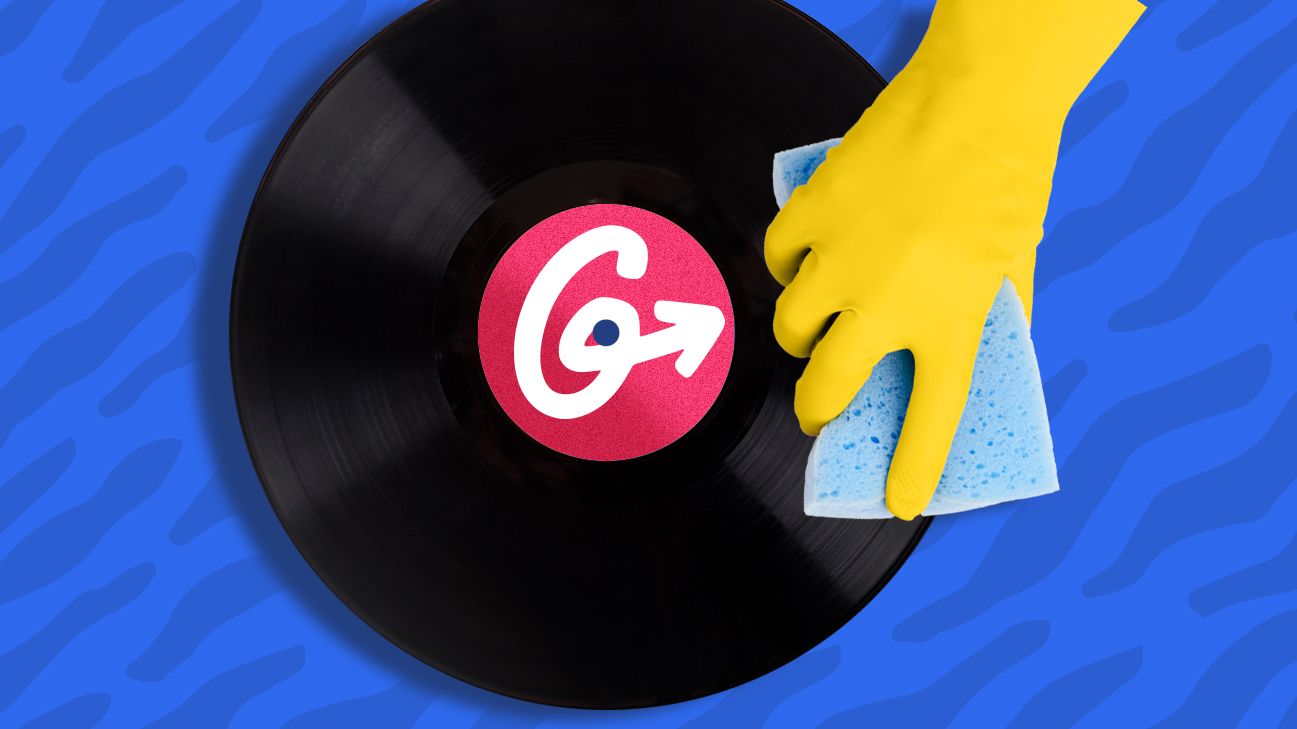 Spring has (finally) sprung and it's time to for your annual deep clean. Prepare to scrub your baseboards, shampoo your rugs, and sanitize pretty much everything.
But one of the most important parts of spring cleaning is getting rid of your junk. We know it can be hard parting with your old faves, but — as Marie Kondo puts it — tidying up can truly be life-changing.
Follow us on Spotify and use this playlist to take you through the emotional rollercoaster of accepting the mess you've made, saying goodbye, and feeling good as hell once you're done. ✨
35 songs, 1 hour and 57 minutes
See this playlist on Spotify.
"Oops!…I Did It Again" by Britney Spears
"Nobody's Perfect" by Hannah Montana
"I'm a Mess" by Bebe Rexha
"Beautiful, Dirty, Rich" by Lady Gaga
"Toxic" by Britney Spears
"Dirty Little Secret" by The All-American Rejects
"Issues" by Julia Michaels
"Problem" by Ariana Grande, Iggy Azalea
"SOS" by Rihanna
"Truth Hurts" by Lizzo
"I Hate This Part" by The Pussycat Dolls
"Potential Breakup Song" by Aly & AJ
"Wrecking Ball" by Miley Cyrus
"Irreplaceable" by Beyonce
"Remind me to Forget" by Kygo, Miguel
"Forget You" by CeeLo Green
"forget me too (feat. Halsey)" by Machine Gun Kelly
"Thnks fr th Mmrs" by Fall Out Boy
"i'm so tired…" by Lauv, Troye Sivan
"Hold on" by Justin Bieber
"Let Me Go (with Alesso, Florida Georgia Line & watt)" by Hailee Steinfeld
"Goodbyes (feat. Young Thug)" by Post Malone
"Bye Bye Bye" by *NYSNC
"thank u, next" by Ariana Grande
"We Are Never Ever Getting Back Together" by Taylor Swift
"I Forgot That You Existed" by Taylor Swift
"So Yesterday" by Hilary Duff
"Survivor" by Destiny's Child
"Since U Been Gone" by Kelly Clarkson
"Stronger" by Britney Spears
"Clean" by Taylor Swift
"F**kin' Perfect" by P!nk
"Blank Space" by Taylor Swift
"Good as Hell" by Lizzo
"New Rules" by Dua Lipa