As we prepare for a new post-pandemic start, it's only natural to clear out the quarantine clutter. But what do you do with items that don't spark joy but shouldn't go into the trash, like dangerous chemicals, construction scraps, and other bulky items not fit for trash pickup?
Don't worry — we've got you covered. Here's a list to help you declutter your life, responsibly and efficiently.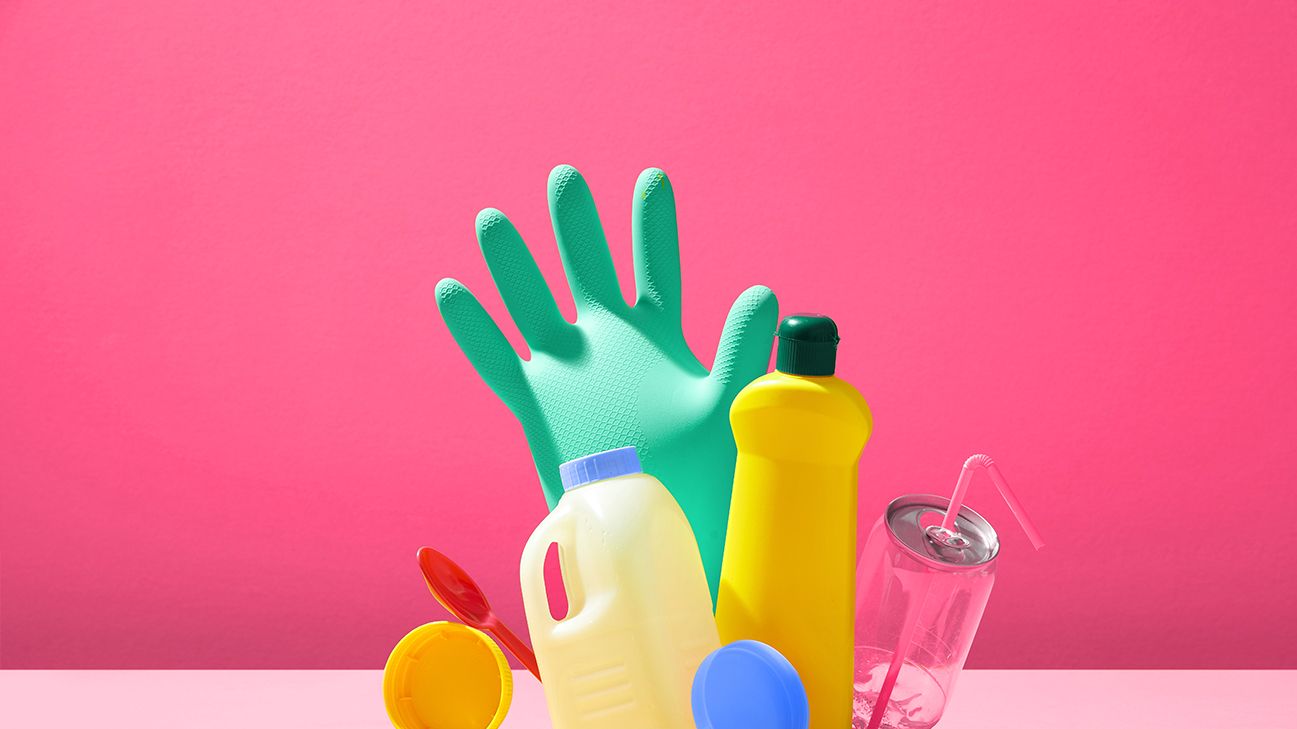 The easiest, cheapest, and most environmentally responsible way to dispose of items that can still be used is to sell them locally or donate them to organizations who need them.
Look for local shelters, prisons, schools, and thrift stores that will gladly take your gently used items off your hands. Or use services like these to sell them online:
A good book never goes bad. Keep books out of the trash by donating them to local nonprofits, libraries, schools, retirement homes, hospitals, or any of the organizations below.
Takes: Gently used books of all kinds
Cost: Free
How: Drop-off locations and shipping destinations available nationwide
Takes: Paperback books for troops overseas
Cost: Free
How: Shipping assistance provided
Takes: Paperback books to be distributed to prison libraries nationwide
Cost: Varies
How: Pickup varies by state. (Here's the list of service areas.)
Takes: Gently used books for children and teens
Cost: Shipping
How: Shipping assistance provided
According to the Environmental Protection Agency (EPA), more than 11 million tons of textile waste went to landfills in 2018. Much of it likely could have been recycled or reused.
Here are a few places to donate gently used clothing for a good cause — and for free!
Bedding and mattresses are notoriously difficult to donate (thanks a lot, bedbugs!) but needlessly pile up in landfills at a rapid rate. Here are a couple of places that can help.
Takes: Bedding and linens for recycling
Cost: $30 per item + $59 pickup fee
How: Pickup with fee
Most furniture can be reused and resold, with profits going to good causes in your neighborhood. Rather than chuck it, try these organizations.
Model: Connects Furniture Bank Network members nationwide
Cost: Free
How: Pickup available
Model: Resells household items, such as large furniture, to support affordable housing developments
Cost: Free
How: Pickup available
Many appliances contain harmful chemicals that should stay out of landfills at all costs (not to mention computers that contain both these chemicals and potentially sensitive information).
Here are some places to responsibly and safely donate your used items (and the best part is it's totally free!):
Goodwill. You can search for locations near you.
Salvation Army. You can search for locations near you.
Best Buy Electronics Recycling. Recommended for computer recycling and disposal, as they ensure all sensitive information is cleared from the device before refurbishing or recycling it.
We promise there's a gear-head out there who would love to refurbish your old bike.
Model: This list of bicycle collection programs around the world has options for donating children's bikes and for bike recycling.
Cost: Varies by program
How: Pickup or drop-off varies by program.
A donated car is a very valuable deduction come tax time. And good car parts are like catnip to mechanics and auto enthusiasts everywhere.
Model: Accepts cars, running or not, with benefits going to disabled veterans around the country
Cost: Free!
How: Free pickup available. Schedule a pickup here.
Yep, you can even donate these and spread extra holiday cheer! Since most electric and LED lights are not biodegradable, it's best to reuse or recycle them properly.
Model: Accepts working or broken lights, and you receive a coupon in exchange for future discounts on purchases
Cost: Shipping varies
How: Send your lights via USPS, FedEx, or UPS Ground to:
Holiday LEDS Recycling
W227N6225 Sussex Road, Door #12
Sussex, WI 53089
Regulations vary by state when it comes to donating bulky items, scrap materials, and broken appliances. For these, professional pickup services are your friend. Here's a few to check out.
Model: Accepts all junk, including eco-friendly disposal for bedding and linens
Cost: Starts at $75.
Takes: Old or broken appliances
Cost: Varies
Many appliances and electronics contain harmful chemicals that threaten drinking water if not disposed of properly, not to mention the potential fire hazard if these items are thrown in the trash.
Batteries and battery-containing items
Even "dead" batteries are a fire hazard if not disposed of properly.
Look for local recycling programs. Many battery manufacturers also provide free recycling and disposal.
Fuel canisters
If not vented properly, these may cause a fire.
These can be punctured and crushed for scrap recycling. Safety first! Find a recycling program at Earth911.
Light bulbs
Broken glass puts waste workers at risk. Plus, CFLs contain mercury, and LEDs contain lead.
Cleaning products and fertilizers
These can contain hazardous chemicals that will pollute groundwater if not disposed of properly. Fertilizer can be a major fire hazard when not properly stored.
Search for a local hazardous waste facility or try Recycle Nation. Keep your chemicals in separate plastic bags to prevent leakage and contamination.
Paint
Paint contains hazardous chemicals that will pollute groundwater if not disposed of properly.
Search for a local hazardous waste facility or check with organizations such as Habitat for Humanity for donation options.
Smoke detectors
These contain hazardous, even radioactive, materials that require professional disposal.
First Alert accepts old detectors for recycling.
Mercury thermometers
Any items containing mercury are extremely hazardous and must be disposed of properly.
Follow EPA guidelines for all mercury disposal.
Aerosol cans
Aerosol cans are usually made with high value metals, such as aluminum and steel, and should be recycled. If not disposed of properly, aerosol cans may explode.
Check these guidelines on Earth911 for best practices.
Ink cartridges
Tires
Motor oil
Metals and scrap materials (concrete, wood, bricks)
Metals and other materials can be infinitely recycled for other uses.
Check Earth911 for tips on recycling scrap metal in your area.