Self-care podcasts can teach you tips that help you take care of your mental health. Just keep in mind, not all podcasts are legit. That's why it's important to stick to podcasters that really know what they're talking about.
Self-care is the work you can do to help improve your life in a meaningful way. Sounds good right? Well, TBH, self-care can be pretty overwhelming. Thankfully, there are lots of amazing self-care podcasts that can help you on your way. You can find experts who focus on:
Here are the 10 best self-care podcasts to help you on your journey of self-improvement, confidence, and wellness.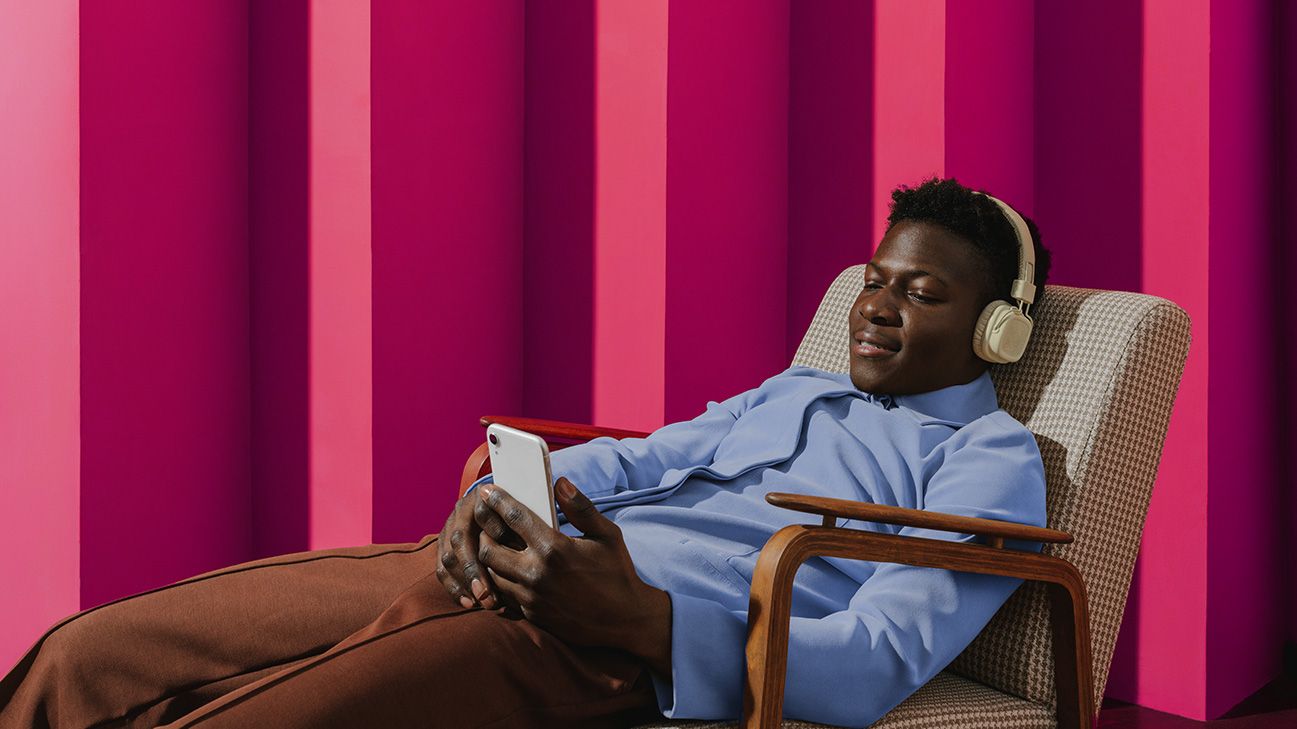 Here's a quick list of the 10 best self-care podcasts:
These podcasts feature real peoples' mental health experiences, expert POVs, and helpful insights into what it's like to live with anxiety or depression, and how to cope.
Depresh Mode with John Moe is a popular pod that tackles difficult mental health topics in an empathetic way. In a typical episode, John interviews a celebrity or public figure about their experiences with mental health. He also regularly has expert guests on who can speak more on the treatment side of things, offering evidence based coping strategies.
Some recent episodes include:
Tabitha Soren on Photography, Panic Attacks, and Overwhelming Grief
The Surgeon General Wants Your Boss to Build You a Healthier Workplace
Song Exploder's Hrishikesh Hirway Becomes a Creative Block Explorer
The Hilarious World of Depression, a Memoir
Kevin Love: All-Star in the NBA and In Destigmatization
Depresh Mode is available on Apple Podcasts and Spotify.
The SelfWork Podcast is hosted by Dr. Margaret Rutherford, Arkansas-based psychologist and author of "Perfectly Hidden Depression." The podcast is over 300 episodes deep, so there's a lot of material for you to listen to.
Podcast episodes include interviews with mental health experts and people living with depression. Dr. Rutherford also offers tons of actionable advice.
Some recent episodes include:
How to Stop Emotional Eating and Breathe to Heal: A Conversation with Samantha Skelly
Five Takeaways on the Need to be Right
Explaining Radical Acceptance
The What, Why, When, Where, and How of Setting Boundaries
Giving Voice to Depression: A Conversation with Podcast Host Terry McGuire
The SelfWork Podcast is available on Apple Podcasts and Spotify.
Ready to stop procrastinating, get a promotion, start your own business, or get more organized? Pop those ear buds in and give one of these productivity podcasts a listen.
If there's such as a thing as a celebrity in the career coaching world, it's Marie Forleo. She has courses on business, writing, time management, and goal setting. Oh, and this podcast of course!
In the Marie Forleo Podcast, she interviews big name celebrities, business icons, and graduates from her courses. She also offers an interesting mix of topics including productivity, business, self help, and money management.
Recent episodes include:
Non-Sleazy Networking Strategies for Long-Term Business Relationships with Joe Polish
How to Be More Loving with Danielle LaPorte
2 Simple Questions That Can Change Your Life
#TheProof: This Burned-Out Entrepreneur Went from 3am Panic Wakeups to "Mornings That Feel Like a Spa"
Too Many Ideas & Too Little Time? What to Focus On FIRST
The Marie Forleo Podcast is available on Apple Podcasts and Spotify.
The School of Greatness, hosted by Lewis Howes, is all about self improvement — which, let's be real, goes a lot deeper than hacking your productivity. With over 1,000 episodes — a huge catalog for you to scroll through and find what speaks to you in the moment — Lewis and his guests discuss business, health, self development, productivity, relationships, and more.
Recent episodes include:
Stop Sabotaging Your Relationships & Do This Instead
10 Habits of Highly Happy People
Heal Your Past Relationships
Why Hitting Rock Bottom Can Unlock Your Greatest Potential
The Transformational Technique of Intermittent Fasting
The School of Greatness is available on Apple Podcasts and Spotify.
Whether you have an eating disorder, you're in eating disorder recovery, or you've got some habits that may border on disordered eating, it can take a lot of internal work to heal your relationship with food. These podcasts can offer some helpful advice.
The Recovery Warrior Shows is a podcast for people who are in eating disorder recovery. It features mindset help, interviews with experts and people in recovery, and practical advice (like how to navigate holiday food and parties).
It also features "shows within a show" — including Recover Strong, Follow Your Bliss, and Equipped to Recover — so you can find the content that would be most helpful for you.
Recent episodes include:
Stressed About Candy and Desserts? 5 Ways to Take Your Power Back
Shift Your Story from Stuck to Successful
Preoccupation, Obsession, and Low Self-Esteem: A Different Way to Look at Eating Disorders with Expert Dr. Norman Kim
5 Insecurities That Hold You Back
Trust the Process (Even When You're Afraid)
The Recovery Warrior Shows is available on Apple Podcasts and Spotify.
From The Emily Program, an eating disorder treatment center, Peace Meal is a podcast all about the ins-and-outs of eating disorder recovery. Featuring a mix of professional advice and recovery stories, it's a great show to tune into to help keep you in the recovery frame of mind.
Peace Meal also offers valuable advice for people who may have with disordered eating without an eating disorder diagnosis, as well.
Recent episodes include:
Occupational Therapy and Eating Disorders with Maddie Duzyk
A Collaborative Approach to Treatment with Beth Harrell
Accepting Recovery with Avery Mock
Eating Disorders in Running with Rachael Steil
Finding Yourself in Recovery with Eric Pothen
Peace Meal is available on Apple Podcasts and Spotify.
These podcasts can help you learn to live with your grief and find joy in the present despite what you've been through.
Terrible, Thanks for Asking is a podcast about overcoming tragedy (like the death of a spouse, or being paralyzed in an accident), with a little bit of humor.
Host Nora McInerny has first hand experience with grief as a remarried widow. Reviewers say her podcast and books have helped them learn to feel "normal" again.
Recent episodes include:
After the Headlines
Bad Vibes Only
Update: The Beautiful Ones
Para-Mom
Overthinking About You
Terrible, Thanks for Asking is available on Apple Podcasts and Spotify.
What's Your Grief is a company that was created to support people who are grieving with a variety of digital resources. It was founded by mental health professionals Eleanor Haley and Litsa Williams, both of whom have personal experience with grief.
Reviewers say this podcast is professional without being cheesy or overly clinical.
Recent episodes include:
When Families Grieve Differently
Nonfinite Grief (Grieving the Life You Expected)
When Grief Feels Ugly, Mean & Messy
What's Your (Grief) Question
Lists to Help You Through Any Loss
What's Your Grief is available on Apple Podcasts and Spotify.
Addiction can be a serious battle. If you're trying to get sober, quit smoking, or get clean, why not fill some silent moments with one of these podcasts that focus on addiction recovery?
Hosted by Duane Osterlind, LMFT, CSAT, a therapist who himself is a recovered from a drug and alcohol addiction, The Addicted Mind is a thoughtful podcast about all things addiction recovery.
Most of the episodes are in an interview format, featuring brain and mental health experts as well as guests who have made it through to the other side of their addiction.
Recent episodes include:
The Sober Economy: Leveraging Blockchain Technology to Help People in Recovery with Dr. Harold Jonas
The Promise of a Fresh Start with Edwige Gilbert Blade
A Roadmap to Change and Living Your Best Life with Lee LaMee
Breaking the Stigma and Promoting Mental Health Among College Students with Dr. Christine Catipon
Breaking the Stigma Around Addiction and Recovery in the Workplace with Cheryl Brown-Merriwether
The Addicted Mind is available on Apple Podcasts and Spotify.
The Addiction Podcast – Point of No Return is a powerful podcast by husband and wife team Steve and Joanie Sigal. They describe the "point of no return" as the moment when a person with an addiction realizes that they MUST seek help.
The Addiction Podcast can be very raw at times. Episodes often feature personal stories from those who have experienced addiction, addiction experts, and people who have lost loved ones.
Recent episodes include:
Roger Smith – From Addict to CEO – The Most Unlikely Leader
Diane Stein – The Antidepressant Controversy
Beverley Thomson – Antidepressed – Facts You Need to Know About Antidepressants
Leonard Buschel – Confessions of a Cannabis Addict
Michael Gray – Fentanyl and the Poisoning of America
The Addiction Podcast – Point of No Return is available on Apple Podcasts and Spotify.
True self-care can be really difficult, especially if you are battling anxiety or depression, disordered eating, grief, or addiction. But podcasts can be a helpful tool introduce you to new perspectives, stories of triumph, and expert advice for dealing with whatever it is that you're dealing with.
If you are dealing with any of the issues we mentioned above (anxiety, depression, disordered eating, grief, or addiction), it's important to seek help — especially if you are considering self harm.
Here are some really helpful resources: