You're here! That means it's Monday, or it's feeling like one. Don't worry — Greatist has your back. Subscribe to our newsletter for direct access to Mondays with Minaa, a mental health column by our resident self-care expert, Minaa.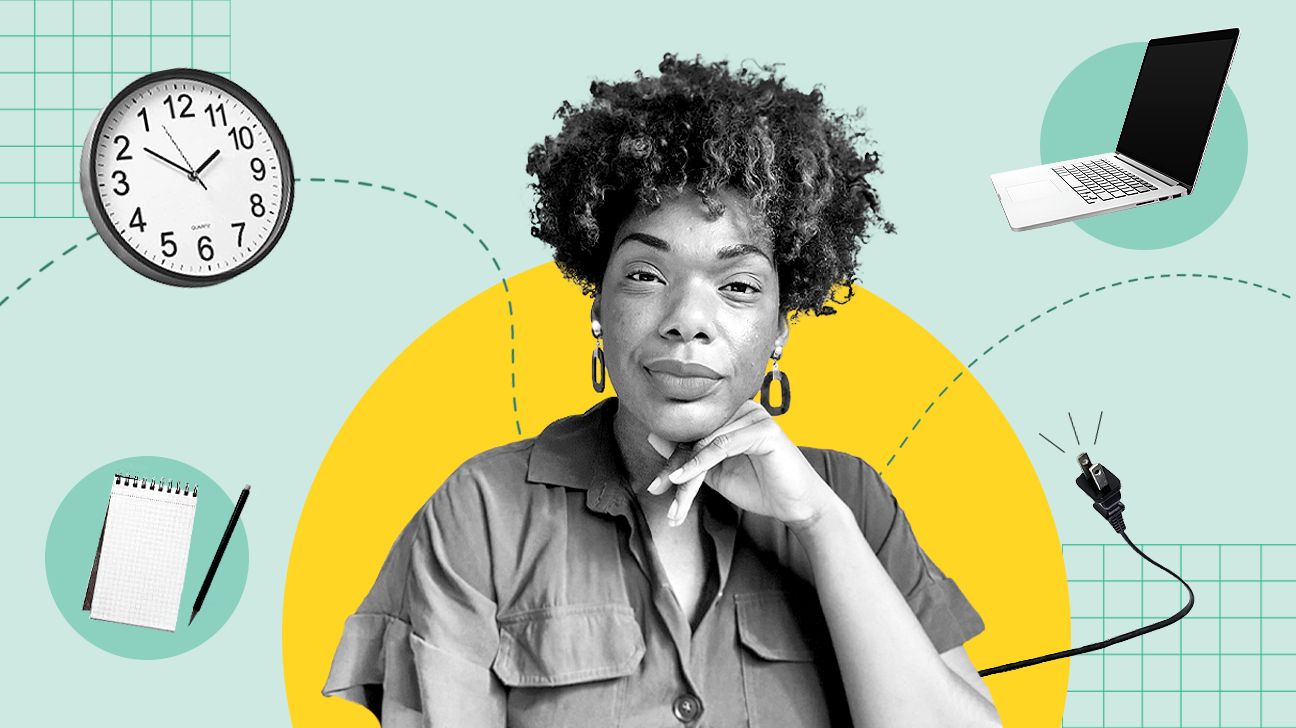 Hi and Happy Monday!
I hope you were able to find some new rhythms last week through a few fresh and fulfilling habits. Finding what works for you (for however long it works) while continuing to assess will help you feel both flexible and in control of your process.
As we continue the theme of resets, let's keep things familiar.
Among the many things that can knock you off course during your mental health journey, thought patterns are a biggie. Thoughts are obviously the crux of your ability to process and be productive in life. Managing them — not by shutting them out but by putting them in their proper places — is an effective way to gain the right perspective on your reality.
Is doing this always as easy as it sounds? No, but here's an exercise that might help:
Record. Review. Reframe. When you find yourself worrying or struggling with too many negative thoughts, I encourage you to either write them down in a journal and read them or record them aloud onto a device and play them back to yourself. This is a great way to review some of the things you've said about yourself or your circumstances and listen for any discrepancies in your thoughts versus your reality. If a negative thought isn't coming from someplace real, say "goodbye" to it and look for a better alternative.
Often when our thoughts have nowhere else to go except to bounce around our heads, it's easy to get disoriented and find ourselves succumbing to the negativity. Again, we don't want to cancel every thought, necessarily, because they could be coming from a place that needs our attention. The key is to corral the thoughts by challenging them and then dealing with them the right way.
Consider doing this exercise in some form each day this week and take note of the discrepancies you find as you review your thoughts. The best way to reset your thought patterns is to challenge them and then reframe what's in front of you.
Let's look forward to facing next week's challenge with a new frame of mind!
With love,
Minaa