Chantilly cream (aka la creme Chantilly) sounds fancy AF. But TBH it's basically just whipped cream created in the 17th century in the French village of Chantilly for a banquet to honor his excellency, King Louis XIV.
Here are the delicious deets.
Chantilly cream vs. whipped cream
Chantilly cream and whipped cream are super similar. The only real difference is that Chantilly cream might have added sugar and flavorings.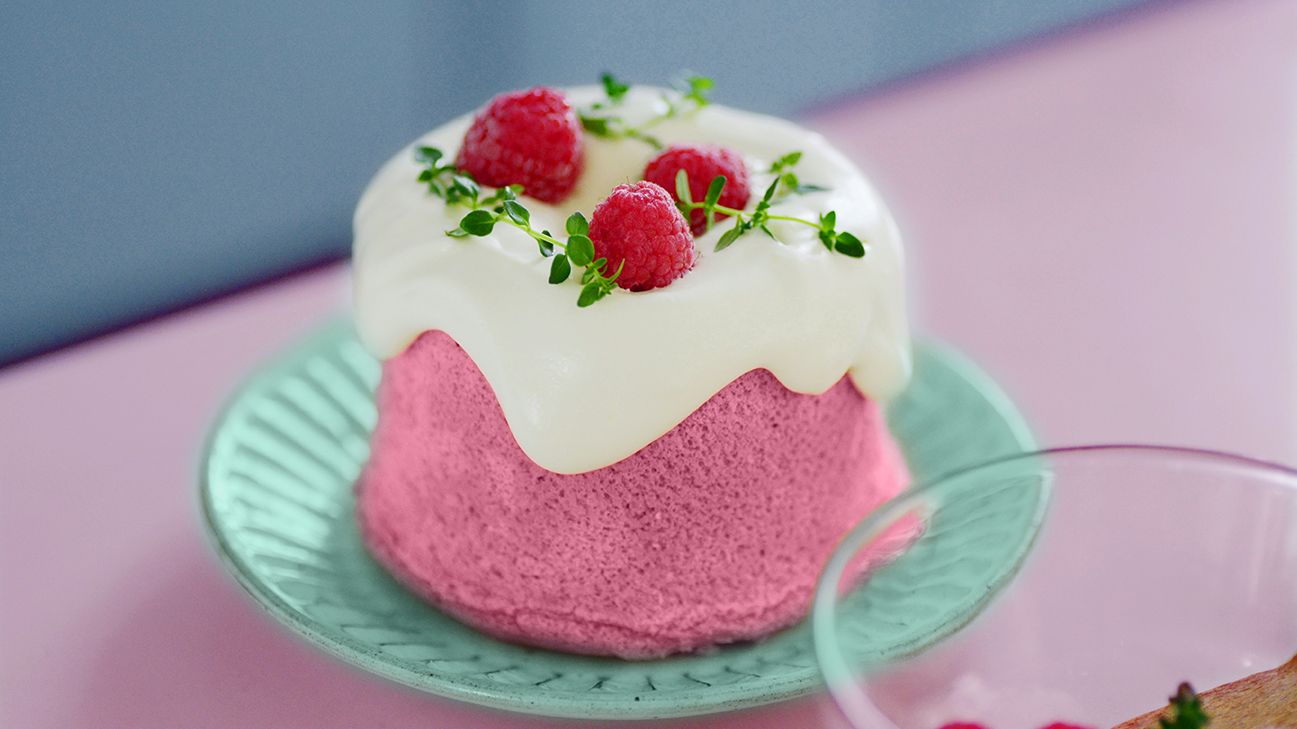 Chantilly cream is what dessert dreams are made of 🍰✨. More good news? It's super easy to make. All you need is heavy cream, sugar, and the flavor flav of your choice.
Here's how you can make Chantilly cream at home.
Ingredients
2 tablespoons granulated sugar
2 cups heavy cream (make sure the cream's cold!)
1 teaspoon pure vanilla extract (or the flavor of your choice)
How-to
Pour all the ingredients into a large mixing bowl.
Mix it all together on a high speed with an electric mixer. You can also whisk it the old-fashioned way (but be prepared to get a good wrist workout).
Beat until peaks form (usually 3 to 5 minutes).
Voilà!
Pro tip: Feel free to spike a batch with booze. A nice almond-y liqueur like amaretto would be *chef's kiss 😘.* A teaspoon or 2 should do the trick.
Chantilly cream can last for up to a week in the fridge. Just make sure you store it in a sealed container to prevent air from getting in.
The cream might get a little runny after a few days. But don't worry, it's still good! Just re-whip it for 30 seconds to bring that baby back to life.
FYI: Store-bought varieties might last a bit longer than the homemade stuff.
You can totally DIY a vegan Chantilly cream. In fact, this recipe is so good your nonvegan peeps prob won't even know the difference.
Ingredients
How-to
Leave the coconut cream can in your fridge overnight. (This helps the cream separate from the water.)
The next day, scoop out the cream and put it in a mixing bowl.
Start to mix at a slow speed.
Gradually increase the speed until it forms a thick and creamy consistency.
Add the sugar and vanilla. Whisk until combined.
Enjoy!
Pro tip: Use the excess coconut water to thin out the batch if it's too thick for your taste.
Once you've become a Chantilly cream "Iron Chef," you can add it to all of your fave sweet treats. Here are our picks for the top 10 recipes.
This beautiful berry dessert will literally melt in your mouth 🤤. It boasts three tiers of fluffy vanilla cake, fresh fruit, and luscious Chantilly frosting.
Pound cake? Yup. Cheesecake filling? Mhm. Chantilly cream? Oh, yes. But the best part? The berries are marinated in a raspberry liqueur. Just make sure you don't pull a Rachel and put beef in the trifle.
Parfait means perfect in French. The word lives up to its meaning with this top notch recipe. It's quick, easy, and super customizable.
This cake is vacay on a plate. It's perf if you want to taste the tropics all year long. BTW, the macadamia nuts really take the flavors to out-of-this-world levels.
This chocolate pie is crazy good. It's a great addition to any family gathering. But we def won't judge if you want to save the whole thing for yourself! (Really, it's that good.)
These cupcakes are almost too cute to eat. They're creamy, buttery, and 10/10 tasty. The only issue is that you might wind up eating a whole batch in one go 😋.
Ambrosia salad might seem like something you'd find at a 1950s BBQ (true). But this recipe brings this classic dish into the 21st century. It's sweet, simple, and packed with vitamin C.
This might just be the best bread pudding, like, EVER. The sweet Chantilly cream melts right into the warm, gooey pudding.
These pancakes will be the talk of your brunch squad for weeks to come. Fluffy, filling, and topped with a dollop of Chantilly cream, everyone will be asking you for the recipe.
This cake is the bomb 💣. The Dutch cocoa will satisfy even the most hardcore chocolate lover while the Chantilly cream rounds out all the flavors like a champ.