Pumpkin spice latte — the one thing that can make you forget about the biting wind, driving rain, and hard-to-judge weather patterns. (Do you wear a coat? A sweater? A coat and a sweater? Which way is up anymore?)
But we know better than anyone just how overwhelming the pumpkin spice onslaught can be. Yes, it's delicious. Just because the leaves are about to turn orange doesn't mean your coffee order should follow suit.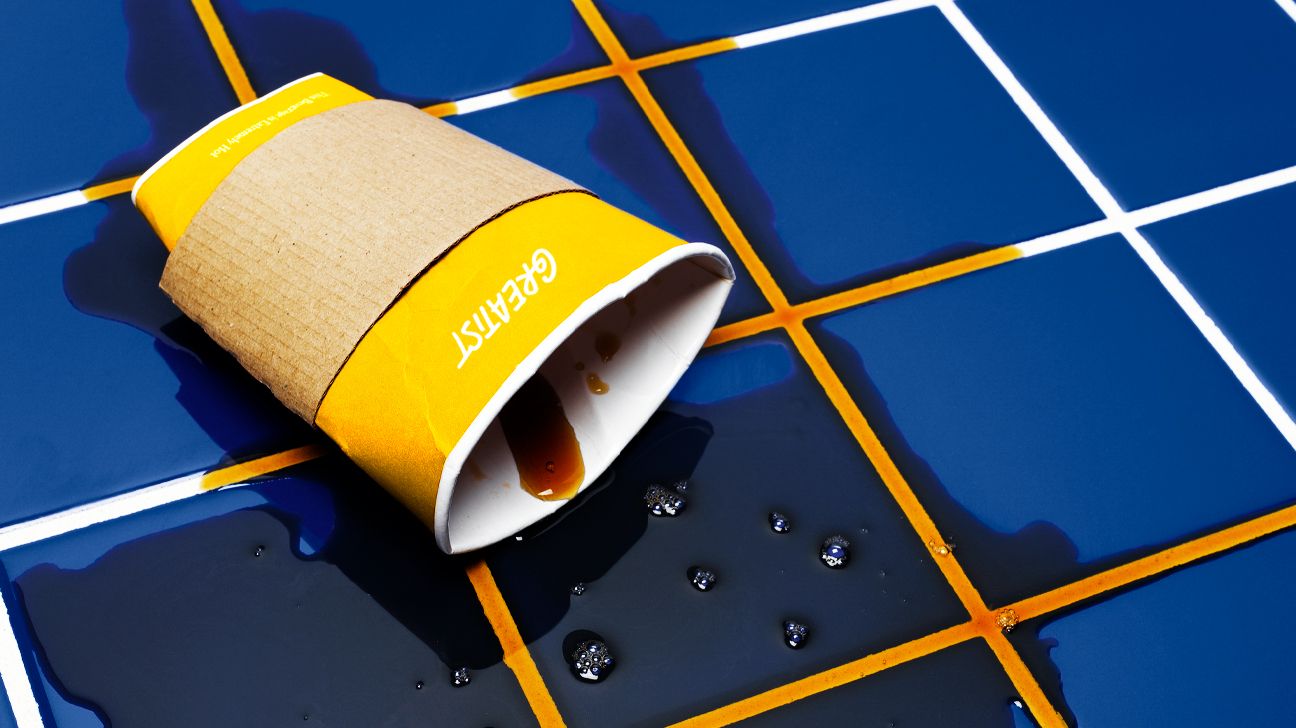 Sometimes, you just need a break.
From creamy tahini and chocolate to spicy honey and ginger, these seven mug-friendly drinks taste just as awesome (if not more so!) than the infamous PSL.
Without further ado, here are some nom-worthy alternatives to the mighty pumpkin spice latte.

Kiss the watery cocoa of your childhood good-bye. Mix powder with water or milk? Pah.
Rich tahini, coconut milk, and cocoa powder blend into this nutty drink you'll want every night.
Sweeten with a spoonful or two of honey (bring out the sweetener even more with a pinch of sea salt) (trust us) and serve with your desired cocoa fixin's.
Classic mulled cider gets some extra drip for this tart drink.
Mix cranberry juice (not the sugar-heavy cranberry cocktail — actual cranberry juice) and fresh apple cider with orange slices, cinnamon sticks, allspice, and whole cloves. Apple cider makes everything better.
Though the juices are naturally super sweet, add a sprinkle or two of brown sugar if you'd like. Boil the mixture, then serve, possibly spiked with a three-second pour of bourbon.
Before settling for a $5 chai at the café around the corner, try making your own. It's easier than you think. Grab a few chai tea bags to steep in hot almond milk.
Add some fall spices, vanilla extract, and a touch of maple syrup.
The secret to achieving that frothy, barista-quality latte yourself? Give it a quick blitz in the blender.
This is no ordinary hot cocoa. Melt chopped dark chocolate with non-dairy milk, then sprinkle in cinnamon, nutmeg, and vanilla.
Take this drink to the next level by shaking in spicy cayenne and a pinch of sea salt.
One sip and you'll wonder why you ever thought that opening a package of powdered cocoa was a good idea.
This spicy and sweet drink is a caffeine-free alternative to tea and coffee, with all the joy of gulping down a warm latte. And that is so much joy, in case you didn't know.
You may be more familiar with miso paste (made from fermented soybeans) in your soup at a Japanese-inspired restaurant, but this funky spread is just as good on toast, in dressings, and in lattes.
Miso paste is available in most grocery stores, but you can sub in a teaspoon of tahini if you're not a fan of that distinct miso flavor.
Not only is this tart drink an immunity booster, it's the perfect solution for those days when you reach for a tea bag, only to realize you drank the last cup yesterday (goshdangit).
Instead of heading to the store to stock up on chamomile, slice up a lemon or two and a big piece of ginger, then cram into a large jar.
Pour honey until it fills the open spaces of the jar. Then, seal it tightly and store in the fridge.
To make a cup: Scoop honey mixture into a mug, then pour boiling water over. Let it stand for a few minutes, then inhale. Job done.
If you're one of those "extra pumps of syrup" kind of coffee-drinkers, try your luck with this latte. While coconut isn't quite as… pumpkin spicey as your favorite PSL, it's still one heck of a fall/winter warmer.
A better-for-you syrup of coconut sugar, milk, and extract will do the trick.
Pour into a piping hot espresso and top with steamed milk and toasted coconut shavings. What is pumpkin spice anyway?
We know you'll end up defaulting back to pumpkin spice lattes anyway. We're all human, and no-one's judging.
It's just nice to know that there are other options out there, isn't it?
If you're in more of a party mood, when lattes aren't quite going to cut it, why not have a peek at our fall cocktails?