We include products we think are useful for our readers. If you buy through links on this page, we may earn a small commission Here's our process.
Greatist only shows you brands and products that we stand behind.
Our team thoroughly researches and evaluates the recommendations we make on our site. To establish that the product manufacturers addressed safety and efficacy standards, we:
Evaluate ingredients and composition: Do they have the potential to cause harm?
Fact-check all health claims: Do they align with the current body of scientific evidence?
Assess the brand: Does it operate with integrity and adhere to industry best practices?
We do the research so you can find trusted products for your health and wellness.
For nearly 3 decades, La Cocina — a San Francisco-based food non-profit — has helped launch over 120 food brands, businesses, and brick-and-mortar restaurants for talented female immigrant chefs and chefs of color.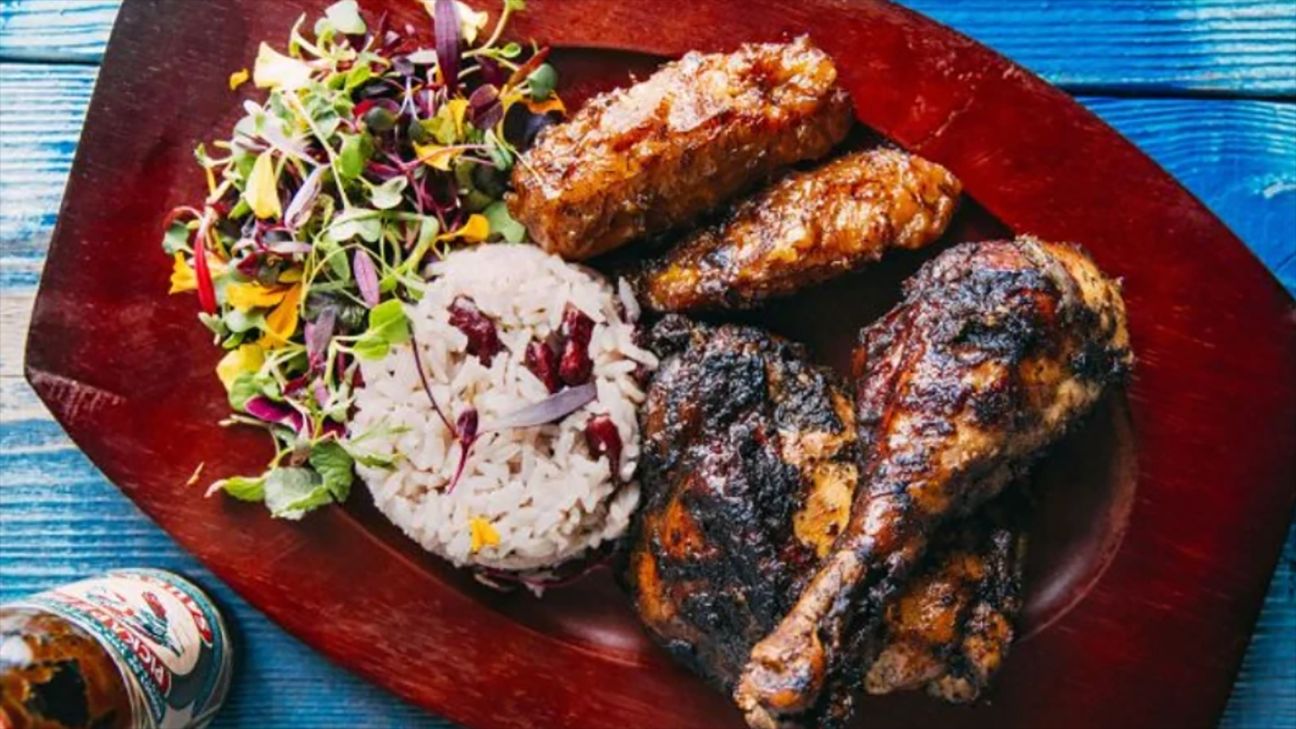 La Cocina ("the kitchen" in Spanish) has done so by offering women of color physical kitchen space, industry know-how, and connections to startup capital. Since people in this demographic usually face immense social and financial barriers to entering the industry, it's a pretty awesome mission, if you ask us.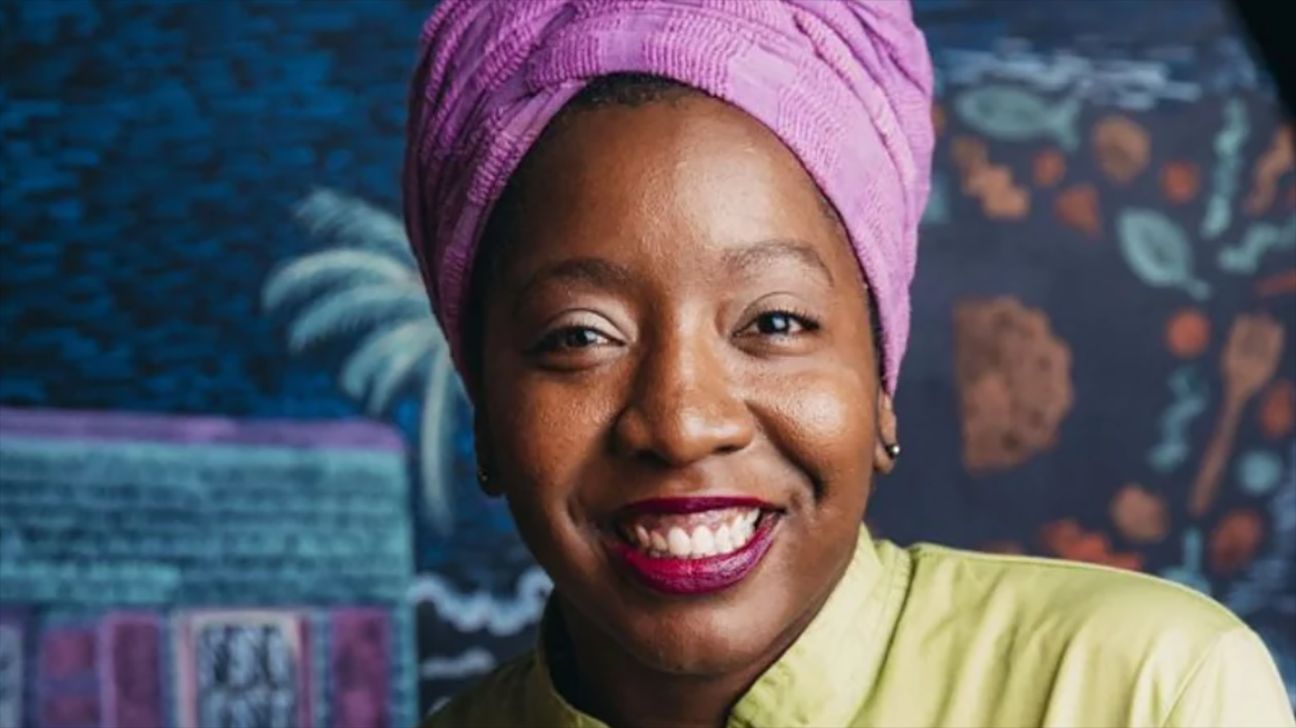 Chef Shani Jones is a product of La Cocina, having joined the program in 2014. Now her popular catering company Peaches Patties feeds Jamaican jerk chicken, plantains, and her famous beef patties to hungry folks in Northern California.
Below you'll find some of her story, plus a dinner party-worthy recipe for authentic jerk chicken plucked from the pages of La Cocina's cookbook, We Are La Cocina.
Reprinted from We Are La Cocina by Leticia Landa and Caleb Zigas with permission by Chronicle Books, 2019
When she was growing up in San Francisco, Shani Jones' house was always full. Two parents, grandparents, and eight kids make for a crowd no matter how big the home. Both her parents worked, but Shani's mother always cooked for everyone who was around.
Mrs. Jones would jerk chicken, fry plantains, and make the peas and rice that are a staple of the Jamaican kitchen, but it was the patties that drove people to develop hiding places.
In a house that crowded, you needed to get what you could when you could, and it wasn't unusual to find patties stowed in the unlikeliest of places, and even less unusual to hear a complaint, yelled through the house, "Who stole my patty?!"
In San Francisco, those patties are hard enough to find anyway; unlike the East Coast, or even LA, the Bay Area never had a large enough wave of Caribbean migration to make a significant cultural footprint. So the foods and the music of the islands are largely confined to homes — just like Shani's.
It was while she was driving for Lyft and pursuing her PhD that Shani started to sell some of her mother's recipes on the side. The economy was only barely emerging from the recession, school was rewarding but hardly free, and the sharing economy offered only so much salve and even less salary.
So, in the same home she'd grown up in, she dug her hands into flour next to her mother and rolled out the dough for the patties. She marinated chicken in fiery jerk seasoning, and she found customers — including some, like her, who craved the flavors that they knew and missed, and still others in a perpetual search for something new.
Jones' jerk chicken is bursting with Caribbean-inspired spices — which make a fiery contrast for serving over mellow rice, beans, or fried plantains. The longer you let the chicken legs marinate, the deeper the flavor they'll yield.
Serves 8–10
Ingredients
3 Scotch bonnet or habañero peppers, stemmed
1 medium onion, coarsely chopped
3 medium green onions, chopped
3 cloves garlic
1 tablespoon coarsely ground black pepper
1 teaspoon kosher salt
1 teaspoon ground allspice
1/2 teaspoon ground nutmeg
4 sprigs fresh thyme, picked leaves and tender stems
Juice of 1 lime
2 tablespoons white vinegar
1/2 cup soy sauce
1 tablespoon vegetable oil
8 whole chicken legs
Rice, beans, and plantains, for serving
Instructions
In a food processor, pulse the peppers, onions, green onions, garlic, black pepper, salt, allspice, nutmeg, and thyme into a coarse paste.
Transfer the pepper mixture to a bowl and combine with the lime juice, vinegar, soy sauce, and oil. (The mixture will be very spicy. Be careful while handling, and work in a well-ventilated area.)
Place the chicken legs in a large glass dish and pour the jerk marinade on top, turning to completely coat the chicken.
Cover and refrigerate for at least 2 hours to overnight.
Preheat the oven to 400˚F (200˚C) and lightly grease a rimmed baking sheet.
Put the marinated chicken on the pan and pour any remaining marinade over the top.
Bake until the chicken is cooked through (a meat thermometer inserted into the thickest part of the thigh should read at least 160˚F (70˚C)) and lightly charred in spots, 40–45 minutes.
Serve with rice and beans and fried sweet plantains.