We include products we think are useful for our readers. If you buy through links on this page, we may earn a small commission Here's our process.
Greatist only shows you brands and products that we stand behind.
Our team thoroughly researches and evaluates the recommendations we make on our site. To establish that the product manufacturers addressed safety and efficacy standards, we:
Evaluate ingredients and composition: Do they have the potential to cause harm?
Fact-check all health claims: Do they align with the current body of scientific evidence?
Assess the brand: Does it operate with integrity and adhere to industry best practices?
We do the research so you can find trusted products for your health and wellness.
With colder weather on the way, soups, stews, and braises are ready for their time to shine. If you ditched your Crock-Pot but want low-and-slow convenience, here's how to slow cook in your Instant Pot (and whether you need the glass lid to do it).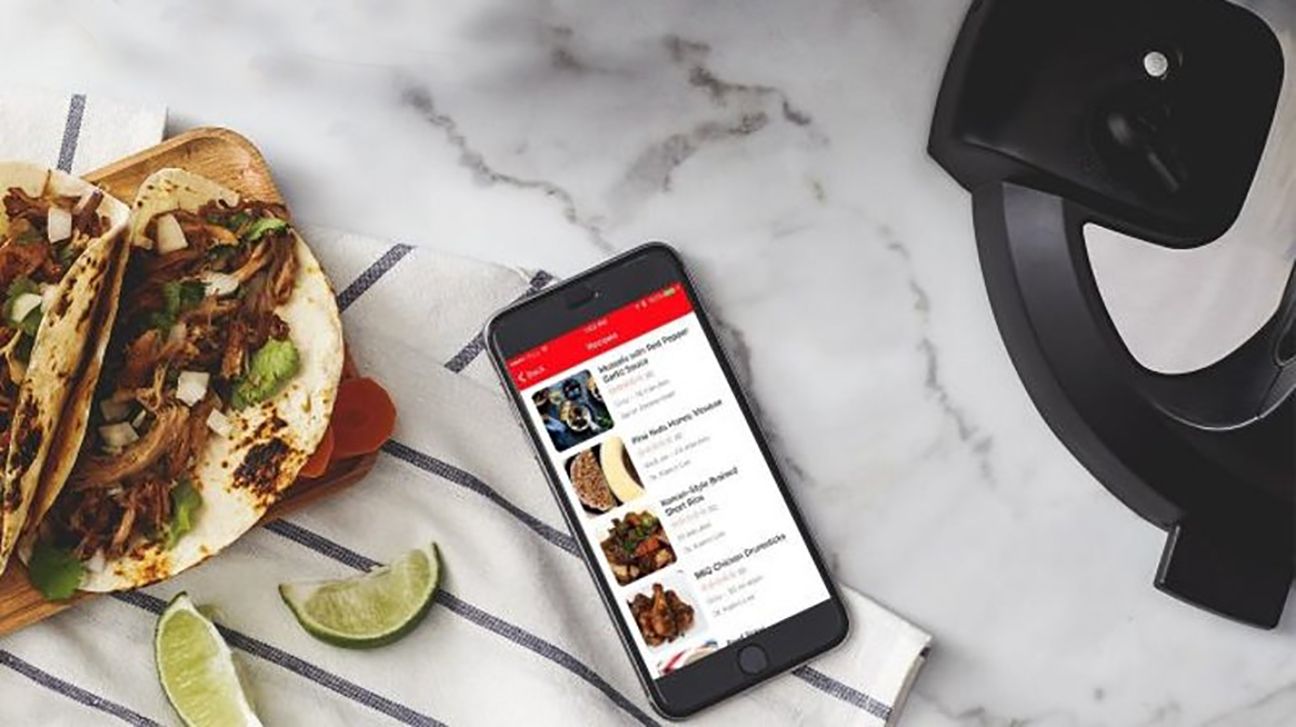 Is there anything an Instant Pot can't do? These multitasking appliances have become a must-have in the kitchen, as they boast seven (or more) functions, taking the place of other uni-tasking gadgets.
In addition to being a pressure cooker, sauté pan, steamer, rice cooker, food warmer, and yogurt maker, the Instant Pot is also capable of acting as a slow cooker. If you have a busy schedule, this might sound particularly appealing, as you can simply prep ingredients in the morning, dump them in your Instant Pot, and come home to a warm meal at night.
If you want to start using your Instant Pot as a slow cooker, the following are the steps to get you started, as well as a few key considerations you'll want to keep in mind.
Ready to whip up a delicious slow-cooked meal in your Instant Pot? The process is similar to using a traditional slow cooker, with a few minor adjustments.
1. Load the ingredients into the inner pot, then place it inside the Instant Pot housing.
2. Close the lid and put the steam release handle in the venting position.(You can alternatively use an Instant Pot tempered glass lid, which we'll discuss below.)
3. Plug in your Instant Pot, and press the "Slow Cook" button.
4. Use the + and – keys to set your desired cook time, anywhere from 30 minutes to 20 hours.
5. Choose your desired cooking mode using the "Adjust" button. (Certain smaller Instant Pot models don't have this button, in which case you simply press the "Slow Cook" button to change the setting.) The Instant Pot offers three slow cook settings—Less, Normal, and More—that roughly correspond to Low, Medium, and High settings on a standard slow cooker.
6. The Instant Pot will begin cooking 10 seconds after you press the final button, and it will automatically switch to its Keep Warm setting when the timer runs out. It will stay on Keep Warm for up to 10 hours.
That's all it takes! Just like with a regular slow cooker, your Instant Pot will maintain a low, steady temperature to cook your food over the course of several hours, so you can go about your daily business while your meal cooks itself.
It's always a good idea to check the inner temperature of a slow-cooked meal to ensure the ingredients are heated throughout, and this step is especially important when you're slow-cooking in an Instant Pot.
You see, there are a few key differences between an Instant Pot and a traditional slow cooker. For one, a traditional slow cooker pot is typically made of thick ceramic, so the sides of the bowl heat up, cooking your food from all sides. With an Instant Pot, the thin metal pot doesn't get nearly as warm, so your food is only being cooked from the bottom.
Additionally, the temperature settings on an Instant Pot aren't exactly the same as on a slow cooker. The brand lists the following temperature ranges for each setting:
Less: 180-190°F
Normal: 190-200°F
More: 200-210°F
On a standard slow cooker, the low setting is generally around 190°F and the high setting is around 300°F. As you can see, the settings between the two appliances don't match up precisely, so it may take some trial and error to recreate your favorite recipes.
For these reasons, slow cooker recipes often take a bit longer to make in an Instant Pot, and you'll want to check the inner temperature of your meal to confirm its reached a safe temperature before you dig in.
Finally, there's the issue of the Instant Pot's lid. Slow cooker lids don't create a seal on the pot, allowing steam and moisture to escape throughout the extended cooking process. The Instant Pot lid, on the other hand, is designed to create a tight seal for pressure cooking.
While you can slow cook meals in your Instant Pot with the lid vented, the brand recommends using its tempered glass lid for best results. This inexpensive lid more closely resembles that of a traditional slow cooker, helping you replicate recipes more closely. However, before you purchase a glass lid for your Instant Pot, you may want to check if any glass lids you already own fit onto the appliance. The lid should rest on the inner pot, not the outer shell.
When you follow these steps, you'll be able to make your favorite slow-cooked recipes in your Instant Pot and, if you want, reclaim cupboard space by kicking your old slow cooker to the curb.