It's a bold statement, but Filipino food might be some of the tastiest out there. If you've ever chowed down on a hearty plate of pork in adobo sauce or bitten into a perfectly crispy banana lumpia, you'll probably agree.
Drawing on flavors and ingredients from its fellow Southeast Asian countries as well as Mexico and Spain, Filipino cuisine knows how to do fusion right while also being a deliciously unique culinary tradition.
You don't need to buy a plane ticket to Manila to know what we're talking about (but wouldn't that be nice?). Here are a few of our favorite recipes to bring this mouthwatering cuisine into your home.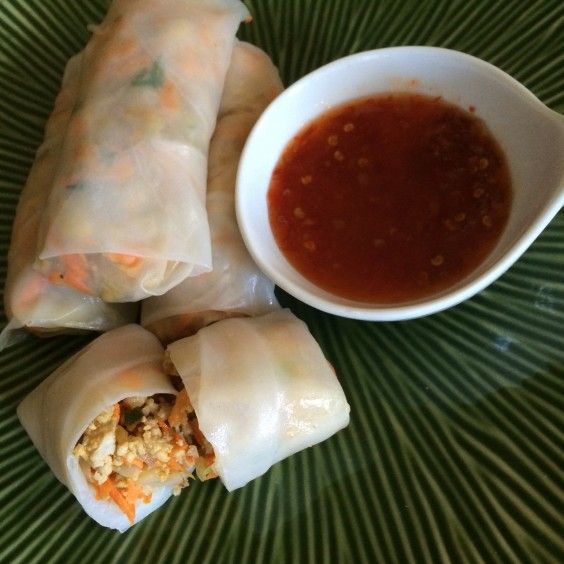 If there's one Filipino dish you've heard of, it's probably lumpia — the islands' take on the spring roll.
This recipe makes a lighter, Vietnamese-inspired version instead of the traditional fried type, using fresh (and gluten-free) rice paper rolls to wrap the tasty, savory pork-and-veggie filling.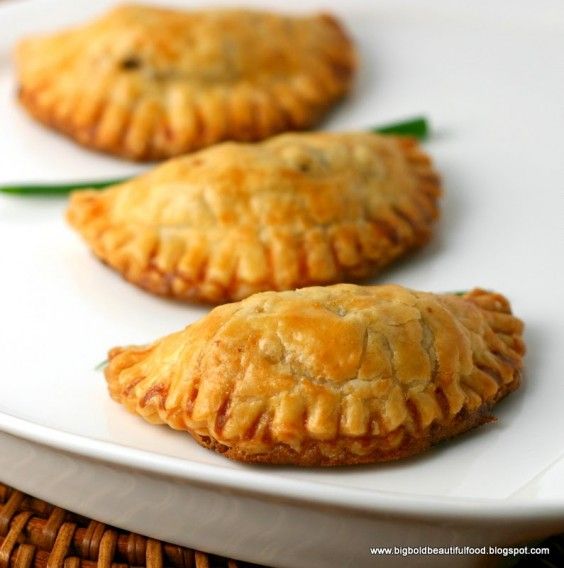 These empanadas have a flaky crust on the outside and a juicy potato-and-beef mixture on the inside.
They may look tough to put together, but store-bought pastry dough makes the process much easier. And baking instead of frying saves you effort and a considerable amount of cleanup.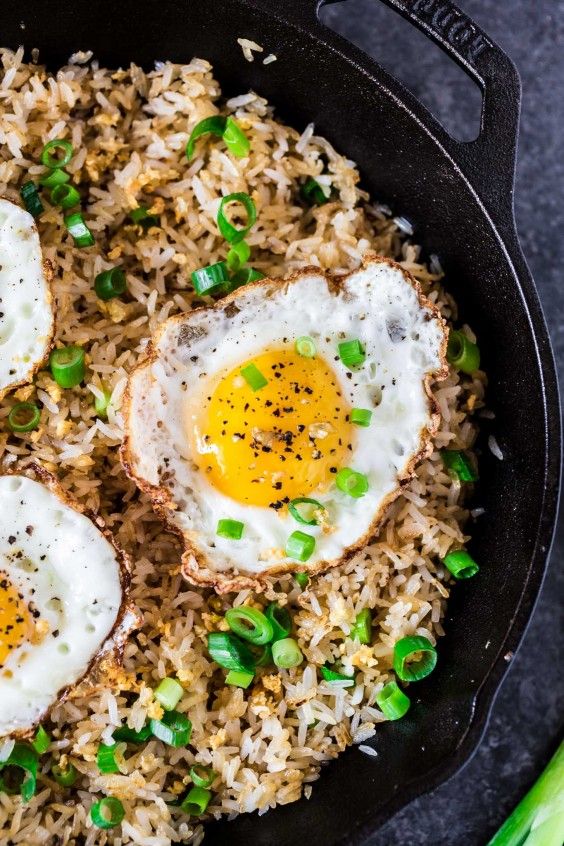 Fried rice is as common a breakfast in Asia as pancakes are in the West. But if you're not used to garlic and soy sauce first thing in the morning, try this dish for lunch or dinner. The flavors are too good to skip.
Fish sauce, jasmine rice, and fragrant chunks of ginger add a Filipino twist to this classic comfort soup. It's just different enough to be interesting and still satisfies the need for something cozy and familiar.
Green mango is a popular Southeast Asian ingredient. Here, the unripe fruit adds a sweet-and-sour flavor alongside juicy cherry tomatoes.
With savory, slightly pungent shrimp paste (yes, shrimp paste) in the mix, you don't even need a real dressing. We know it sounds unusual, but trust us, it's the bomb.
Pako, also known as the fiddlehead fern, is a Filipino favorite and acts as the fiber- and vitamin B-packed base of this easy four-ingredient salad.
If you've never used fiddleheads before, this no-cook recipe is a simple and delicious way to start. Top the greens with salted egg slices, drizzle with dressing, and away you go.
Thinly shaved raw Japanese radish is lightly doused in an oil-free vinegar dressing for this super-refreshing salad.
It's a perfect appetizer or accompaniment to the heavier curries and meat dishes that make up so much of Filipino cuisine.
It's hard to believe such an aromatic curry takes just 30 minutes to make. Sweet potatoes may not be a traditional ingredient, but they add enough carbs for this to be a one-pot meal. It's super tasty on a bed of rice too.
If you can find calamansi juice, be sure to use it in this recipe. The citrus fruit's sweet-and-sour flavor is the secret to taking this beef stew from simple to special.
Like most other stews, this one tastes even better the next day, so make it in advance. Better yet, make an extra-large batch so you'll have leftovers.
So much of Filipino cuisine is influenced by Spanish flavors, and this recipe is a perfect example. With chicken and veggies simmered in a unique combo of tomato sauce, garlic, and canned pineapple chunks, it tastes kind of like paella without the rice.
Go to a Filipino potluck, picnic, or birthday party and you're likely to come across this shrimp and noodle dish.
With a rich gravy ladled onto a pile of chewy rice noodles and topped with anything from hard-boiled eggs to grilled squid, pancit palabok is a surefire hit at any gathering.
It wouldn't be a Filipino food roundup without an adobo recipe.
While pretty much any protein works with the popular soy/vinegar/garlic marinade, this blogger goes for chicken, typically a leaner option than beef or pork. They even throw carrots and potatoes into the mix so veggies get some adobo love too.
Ground pork, sliced hot dogs, and evaporated milk make this spaghetti distinctly Filipino. It's not traditional or even particularly healthy, but it's definitely a crowd-pleaser.
Like pancit palabok, this dish is a common sight on birthday party tables. Go on — you've gotta try it at least once.
While champorado originated as a hot chocolate in Mexico, the Filipinos made it their own by adding sticky rice.
This blogger makes hers vegan by stirring in nondairy milk with cocoa powder and spices. Sweet, chewy, and chocolaty, this pudding hits the spot.
Clearly, Filipino cuisine doesn't make you choose between corn and rice pudding. This recipe gives you both!
With coconut milk imparting a creamy consistency and fresh corn and short-grain rice providing chewy contrast, this is a delicious afternoon treat that can be served warm or cold — your pick.
These dumpling-like treats are naturally gluten-free thanks to the use of rice flour instead of wheat. No complicated crimping of wrappers or frying, either — just flatten, boil, and dredge in coconut to get that snowball effect.
We've covered savory lumpia already, but the sweet version is just as common. This is another baked variety, which allows the banana-and-brown-sugar filling to get ooey-gooey without the need for a deep fryer.
If making your own lumpia wrappers is too much, try store-bought egg roll or spring roll sheets. Oh, and make extra rolls (you're going to need them).
We're not gonna lie: With a big emphasis on meat and fried foods, a lot of Filipino dishes can be heavy.
With this list, we've tried to honor everything that's wonderful about Filipino food without sending you into a food coma. Some recipes are traditional, while others are adaptations, but we guarantee they're all seriously sarap (delish).