We include products we think are useful for our readers. If you buy through links on this page, we may earn a small commission Here's our process.
Greatist only shows you brands and products that we stand behind.
Our team thoroughly researches and evaluates the recommendations we make on our site. To establish that the product manufacturers addressed safety and efficacy standards, we:
Evaluate ingredients and composition: Do they have the potential to cause harm?
Fact-check all health claims: Do they align with the current body of scientific evidence?
Assess the brand: Does it operate with integrity and adhere to industry best practices?
We do the research so you can find trusted products for your health and wellness.
Chef Hooni Kim is Korean, but he only recently started cooking Korean food. He was born in Seoul but moved to America when he was a kid, where as a young college student he pursued a medical degree before quickly switching gears toward the culinary world. Hooni earned his culinary chops mastering French technique working at Daniel, a ritzy French restaurant in New York City. There, he cooked alongside a team of predominantly French cooks, whose relationship to the food they were cooking was far different from Hooni's.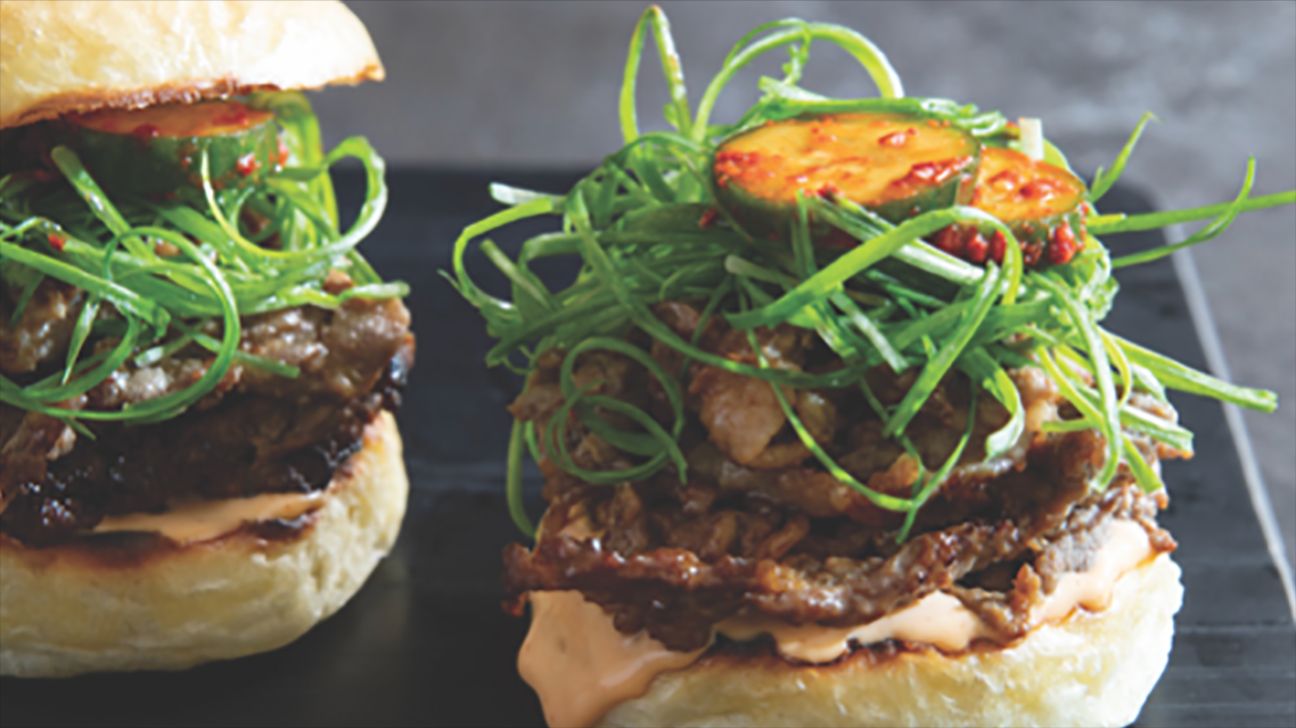 "There was so much pride in what they were doing," Hooni explains. "They were cultural ambassadors, representing their country and culture. I was a very good cook, but it wasn't the same."
The longer Hooni remained at Daniel, the more he realized he'd never be able to cook from the same place—or have the same pride—as these French chefs. "As respectable as I was, it wasn't my culture. I wanted to cook with that pride, and the only way I could do that was [with] Korean food."
And so for the first time in his life, Hooni set out to learn the foundation and the ideology of Korean cooking. But the Korean cooking philosophy isn't merely tossing a handful of this and a tangle of that into a pot, or reaching for something with the goal of simply crafting a dish that's universally delicious.
"Korean food has always been about health, nutrition, [and] healing," Hooni says. "It's about the mother cooking for the family, to give them the best ingredients they can provide."
To learn more about Korean food, Hooni trained not at a fine dining establishment, but at the modest home of a family farm in Korea. Here, this family operates an organic farm, growing pesticide-free crops that are transformed and prepared to treat sick people, mostly those who are recovering from chemotherapy or surgery. There's a heavy focus on fermentation (like growing cabbage to make kimchi) and solely putting organic food into your body, along with other techniques that are hundreds of years old.
Learning about the power of healing and eschewing pesticide-ridden produce for the natural, organic variety totally transformed the way Hooni thought about cooking. Before, Hooni simply was cooking Korean food based on flavor. "I wanted to make the best-tasting Korean food because that was going to drive people to my restaurant," he says. "But in the past six years, I've changed. Cooking good Korean food is a given. But to cook food that can heal people, I get a lot of happiness from that."
Upon his return to the States, Hooni transformed his restaurants' outlook. At Danji and Hanjan, meals aren't merely ideated and prepared because the chefs know they'll taste good. They're crafted out of a foundational Korean philosophy, one anchored in health, tradition, and healing. And it's worked. Hooni has emerged as one of the leading figures cooking Korean food, and his work at Danji earned the restaurant a Michelin star.
Hooni addresses that and more in his new cookbook "My Korea," a book that's not only filled with recipes and his stories, but also doubles as an introductory manual to Korean cooking, peppered with insights and explanations on sourcing and techniques for the home cook.
These days, though Hooni's two restaurants aren't open for dine-in service, he's still finding ways to serve his community during the coronavirus outbreak. At Hanjan, you can order large meal kits designed for an entire family, or at Danji you can place an order for dinner—both of which can be delivered directly to your home. The more you order, Hooni explains, the longer his restaurants will be able to stay open.
For those who aren't able to order from Danji or Hanjan, the next best thing is to replicate one of Danji's most beloved dishes at home: bulgogi sliders. These sliders swap sirloin or tenderloin for brisket—which isn't the norm in Korea for bulgogi, but these cheaper strips of meat get super tender in the marinade overnight. With this dish, Hooni has crafted a different kind of experience, one that plays with both Korean and American components; he replaces the lettuce wraps with buttered and charred brioche buns, slathered with spicy mayo and crowned with a tangle of scallions and spicy cucumbers. It's a dish still steeped in the essence of Korea, but one also bound by Hooni's inspirations pulled from his time spent cooking the food of other cultures.
Excerpted from My Korea: Traditional Flavors, Modern Recipes. Copyright (c) 2020 by Hooni Kim. Photographs copyright 2020 by Kristin Teig. Used with permission of the publisher, W. W. Norton & Company, Inc. All rights reserved.
Bulgogi is a traditional dish of thinly sliced soy-marinated beef. I use brisket in this recipe because it tastes more beefy and is cheaper than the tenderloin and sirloin traditionally used in Korea. Brisket is tougher than these cuts, but marinating overnight helps to tenderize the meat. Traditionally the dish is eaten with lettuce wraps, scallions, and kimchi or a muchim.
I wanted to re-create this traditional experience but make it more approachable, so I serve the bulgogi as sliders. The original Korean components are still there, but I simply replaced the lettuce cups with buttered and toasted brioche buns smeared with spicy mayo, and that worked brilliantly. To this day, this is the best-selling dish at Danji.
Beef Brisket Bulgogi Sliders
Serves: 4—or just 2 hungry people Makes: 12 sliders
INGREDIENTS
2 pounds thinly sliced beef brisket (about ⅛ inch thick; buy it pre-sliced or have your butcher slice the meat)
1 cup soy sauce
½ cup natural apple juice or cider (not from concentrate)
3 tablespoons sake
2 tablespoons mirin
2 tablespoons sugar
1 tablespoon minced garlic
1 tablespoon toasted sesame oil
1 Korean or Asian pear, peeled, cored, finely chopped, and pureed in a food processor
1 small carrot, peeled and cut into matchsticks
1 medium onion, cut into matchsticks
To Serve: 12 slider buns
Unsalted butter
1 cup spicy mayo
1 bunch scallions, thinly sliced on the bias
¼ cup scallion dressing
Salt
Marinated spicy cucumbers
INSTRUCTIONS
To make the bulgogi, put the brisket, soy sauce, apple juice, sake, mirin, sugar, garlic, sesame oil, pear puree, carrots, and onion in a large bowl and mix well. Cover and refrigerate overnight.
The next day, set a large sauté pan over medium-high heat. Once the pan is hot, add the beef, working in batches to avoid overcrowding the pan and leaving any liquid in the bowl. Cook, stirring occasionally and flipping the meat, until the beef is browned, 3 to 5 minutes. Transfer to a platter.
When the beef is cooked, open the slider buns, butter the interiors, and toast them until they are a light golden brown.
Toss the scallions with the dressing and season with salt to taste.
To serve, spread both cut sides of the buns with a healthy smear of spicy mayo and pile the bulgogi generously onto the bottom halves. Top with the dressed scallions and pickled cucumbers. Serve immediately.