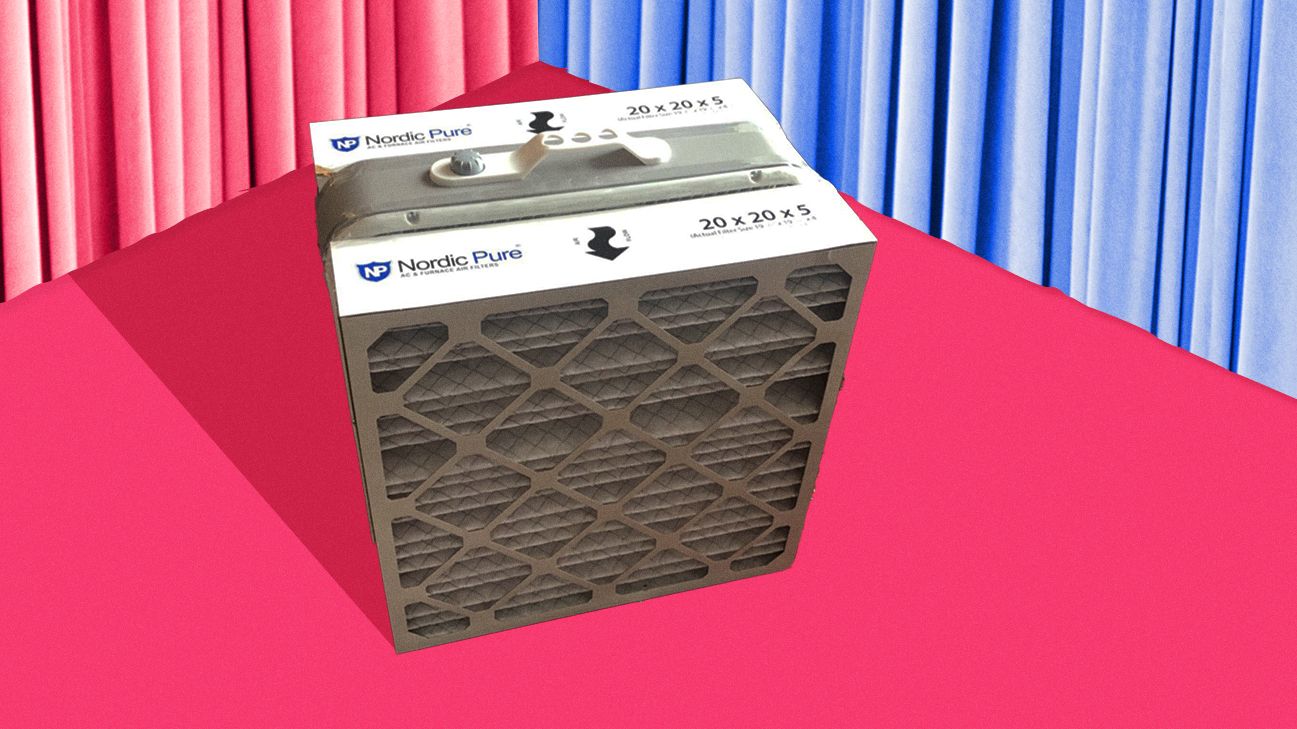 We include products we think are useful for our readers. If you buy through links on this page, we may earn a small commission. Here's our process.
Greatist only shows you brands and products that we stand behind.
Our team thoroughly researches and evaluates the recommendations we make on our site. To establish that the product manufacturers addressed safety and efficacy standards, we:
Evaluate ingredients and composition: Do they have the potential to cause harm?
Fact-check all health claims: Do they align with the current body of scientific evidence?
Assess the brand: Does it operate with integrity and adhere to industry best practices?
We do the research so you can find trusted products for your health and wellness.
As San Francisco set a record of 28 straight days of unhealthy air quality in September, I got used to feeling a little unwell all the time.
My house doesn't have an air filtration system and it seemed like the whole internet had sold out of any remotely affordable portable units. So when the smoke from nearby wildfires blanketed the city, all I could do was shut my windows and hunker down until my groceries ran out.
Then one night my roommate mentioned how easy it was to DIY your own air purifier. I was intrigued.
Not only was smoke season likely wreaking long-term havoc on my body, I also have chronic allergies from dander and pollen that leave me stuffed up a lot of the year. Could a DIY air purifier help with this too, I wondered.
Having nothing to lose, I went for it — and learned quite a bit along the way. Below, you'll find step-by-step instructions, a supply list, and what to be prepared for as you embark on this easier-said-than-done DIY project.
The overall concept of this project is super simple: air filters taped to a box fan. Here's what you need and how to do it.
Supply list
*It's imperative your filters are large enough to cover the whole box fan. For this reason, I ended up using a HEPA 12 filter because I couldn't find a HEPA filter and box fan at compatible sizes.
If you're going to buy the HEPA filter linked above, you'll need to shop around for a smaller box fan.
HEPA filters are the gold standard of air filters. They're able to remove 99.97 percent of particles as small as 0.03 microns, such as mold, pollen, dust, and bacteria.
In comparison, MERV filters rated between 8 and 13 (MERV is a rating system from 1 to 10 that measures the effectiveness of an air filter), like the one I used, get rid of around 90 precent of particles that small.
Instructions
Line one of the filters up against the box fan.
Apply tape along all four edges so it's completely sealed.
Apply extra tape on the corners. (Obnoxiously, the corners of the box fan are rounded while the corners of the filters are right angles. So taping requires some finesse.)
Line the second filter up against the other side of the box fan.
Tape it together like you did the other one.
*It's super important the tape job is sufficient enough that there are no gaps between the filters and the fan. Multiple layers of tape is recommended.
If you're a visual learner, try watching the tutorial below from the Wirecutter.
The effectiveness depends on the kind of pollutant you're trying to remove. For smoke, a MERV 13 filter taped to a box fan has been found to be around 80 percent effective. Which is honestly way better than I would have assumed.
And if it's that effective at catching smoke particles, which are relatively small at 0.4 to 0.7 microns, it stands to reason it would be even more effective at catching household allergens like dust mites and cat dander, which are between 2 and 20 microns in diameter.
The Wirecutter also performed their own test using a Honeywell FPR 9 filter (which is comparable to a MERV 12 filter). They found when the box fan was turned on medium for 30 minutes, it removed around 87 percent or particulates in the 200 square foot room. Although, they don't specify the size or type of particles they were referring to.
Could DIY air purifiers be used to combat the spread of COVID-19?
It's possible — but don't count on it. Some researchers believe air purification is a measure worth implementing to slow the spread. And at 0.1 microns, the COVID-19 molecule is technically large enough to be trapped by a DIY air purifier with a HEPA or comparable filter.
Unfortunately, since there's no solid research that addresses this question, you can't confirm it as a viable measure.
OK, I'm going to level with you. My DIY air purifier was a disappointment. Like every step of the process, including the finished product. Here's what you should be prepared for if you're going to do it yourself.
It's not as affordable as they say
I read multiple places that HEPA filters should cost between $15 and $20 but the cheapest I found was $40 and the MERV 12 filters I bought cost $55. I'm assuming this is because of increased demand from all these damn fires.
It's hard to find a HEPA filter and a box fan with compatible sizes
This was a very frustrating part of my journey and why I ended up going with the MERV 12 filter. It's critical to the design of the project that your filter covers the entire fan, so make sure to read the dimensions before you buy.
Make sure the filters are 1-inch thick
In classic me-fashion, I accidentally bought filters that were 5 inches thick. So my finished product was a massive cube: 20 x 20 x 15 inches. And since 90 percent of my life is conducted in the same room, I wasn't thrilled on the addition of a big, ugly cube.
It's a two-person job
Maybe because I was wrestling with these massive filters or maybe because I just don't have the temperament for DIY projects, but the taping step turned out to be way easier said than done. It was difficult to line the filters up to the fan and tape by myself. It would have been a big help if someone had been there to hold everything together while I taped.
The fan is super loud
This was the real deal-breaker. When I ran the thing it sounded like someone was leaf blowing my room. I'm sensitive to noise when I work and when I sleep so, to be completely honest, I ended up posting this puppy to free Craiglist.
There are plenty of air purifiers you can find for the same amount — even cheaper — than what I paid to make my own. In fact, someone recently gifted me a tabletop air purifier by the brand Hisense. For my 250-square foot room, it works great. It's quiet, unobtrusive, uses a HEPA filter, and costs under a hundred bucks on Amazon.
If you have more specifications — or need a unit that works in a larger area — throw your trust into our guide for best home air purifiers.
Ginger Wojcik is an assistant editor at Greatist. Follow more of her work on Medium or on Twitter.