We include products we think are useful for our readers. If you buy through links on this page, we may earn a small commission Here's our process.
Greatist only shows you brands and products that we stand behind.
Our team thoroughly researches and evaluates the recommendations we make on our site. To establish that the product manufacturers addressed safety and efficacy standards, we:
Evaluate ingredients and composition: Do they have the potential to cause harm?
Fact-check all health claims: Do they align with the current body of scientific evidence?
Assess the brand: Does it operate with integrity and adhere to industry best practices?
We do the research so you can find trusted products for your health and wellness.
Having a baby? There's an app for that.
Seriously — being pregnant can mean you have a lot of new things to think about. Suddenly you have a little being whose growth and development you want to monitor.
You want to eat right and exercise, get some good shots of your ever-expanding bump, and maybe get some advice for how to deal with pregnancy-related discomforts (and yes, mood swings).
Oh, then there's the whole thing about actually prepping for labor and deciding on a name. Like we said, a lot to think about.
Thankfully, apps abound for just about every pregnancy-related need you might have. From getting pregnant in the first place, to finding unique ways to bond with your baby, to the best tool for timing those contractions, here are 13 brilliant pregnancy apps worth trying.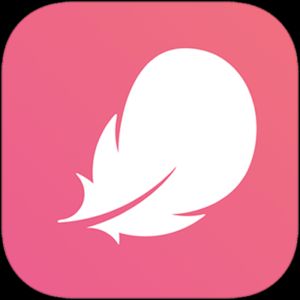 Free for iPhone and Android
Your odds of getting pregnant are highest during ovulation — the part of your cycle when your ovaries release an egg that can be fertilized by sperm.
Use Flo to track your monthly periods and the app will predict the most fertile days within your cycle, when you're most likely to conceive.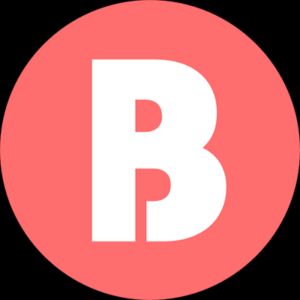 Free for iPhone and Android
Plug in your due date to keep tabs on exactly how big your baby is getting with cute comparisons ("This week, she's as big as a peach!").
You'll also get info on the changes happening for both you and your baby — plus smart advice on how to prepare for them. The planner feature makes tracking your doctor's appointments a cinch, and even has helpful questions to bring up at each visit.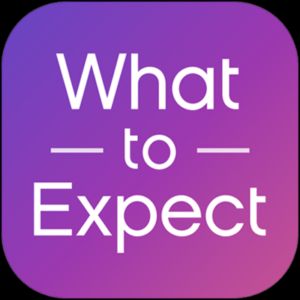 Free for iPhone and Android
In addition to helping you stay on top of your baby's growth and development, this app is all about supporting you emotionally as a mom-to-be.
Each day you'll get fresh, personalized content with tips for feeling your best both physically and mentally, plus inspiring stories from real parents.
Free with in-app purchases for iPhone and Android
Find easy, delicious recipes designed to meet your changing nutritional needs, plus smart tips to help you make healthy choices. And since it's an all-in-one wellness app, you'll also get access to tailored prenatal workouts, guided meditations, and even pregnancy skin care tips.
Free with in-app purchases for iPhone and Android
Aaptiv offers unlimited access to tons of prenatal workouts led by certified personal trainers and organized by trimester. Pick classes or programs that work for your fitness goals and change them up based on how you're feeling.
Bonus: The gentle postnatal workouts are perfect for easing back into exercise after your baby is born. (Just wait to get the green light from your doc first.)
$2.99 for iPhone and Android
Because dads-to-be are navigating new territory too. The customizable app gives partners a heads up on exactly what you and the baby are going through over your 9-month journey.
There's also plenty of smart advice on the best ways to support soon-to-be moms plus handy tools like a contraction counter and a hospital bag checklist.
Free for iPhone and Android
Wondering if you can still pop ibuprofen for headaches? This app has your back. You can search or scan the barcodes of over-the-counter (OTC) and prescription medication to determine if it's safe to take.
You can also peruse a library of conditions and symptoms you might face during pregnancy (oh hey eczema and diarrhea) and get a full list of baby-safe treatments.
You may have your doctor on speed dial, but for those moments when they're not available, this app is a fantastic resource.
$2.99 for iPhone
Got a lot on your mind these days? Being pregnant is super exciting, but we're not gonna lie, it's totally normal to have some ups and downs. (Thanks, hormones.)
Positive Pregnancy offers guided meditations to help keep stress at bay. As a result, you might find you feel more relaxed during the day — and maybe even sleep a little more soundly at night.
Free for iPhone and Android
Snap daily or weekly photos of your bump, and this fun app will turn them into a grid and movie to give you a cool visual of your — and your baby's — growth. Customize the videos with a title and music and share them with family and friends.
Free with in-app purchases for iPhone and Android
This Tinder-inspired app turns figuring out the perfect name into a fun game.
Designed to be used with your partner, you each swipe right for names that you love and swipe left for ones that you don't. Names that earn a right-swipe from both of you get saved.
Free for iPhone and Android
Sure, you could use a watch or your phone's timer to mark your contractions. Or you could use this genius app.
It allows you to note the intensity of your contractions and view trend graphs to gauge your progress, so you can figure out exactly when it's time to head to the hospital or birthing center.
Free with in-app purchases for iPhone and Android
A good night's sleep can be tough to come by when you're pregnant. Noisli allows you to create custom white noise mixes to help you chill out and fall asleep a little faster.
It won't stop you from having to pee every other hour, but it might make it easier to doze off again once you're back into bed.
Free for iPhone and Android
Sprout is a pregnancy tracker app with an extra cool feature that lets you see the world from your baby's point of view.
Next Generation 3D Interaction, lets you see lifelike interactive movements, kicks, and heartbeats to give you a realistic representation of what's going on in your belly. One look, and you'll get hit with the warm and fuzzies big-time.