We include products we think are useful for our readers. If you buy through links on this page, we may earn a small commission Here's our process.
Greatist only shows you brands and products that we stand behind.
Our team thoroughly researches and evaluates the recommendations we make on our site. To establish that the product manufacturers addressed safety and efficacy standards, we:
Evaluate ingredients and composition: Do they have the potential to cause harm?
Fact-check all health claims: Do they align with the current body of scientific evidence?
Assess the brand: Does it operate with integrity and adhere to industry best practices?
We do the research so you can find trusted products for your health and wellness.
Benzoyl peroxide is the not-so-secret ingredient in acne treatments like Proactiv. But did you know this bad boy has been a beauty mainstay since the 1930s?
For nearly a century, it's been used to
treat active breakouts
prevent future zits
whiten teeth
bleach hair
But does benzoyl peroxide deserve a spot in your daily routine? Let's take a hot sex to learn about the benefits and risks of using benzoyl peroxide for acne.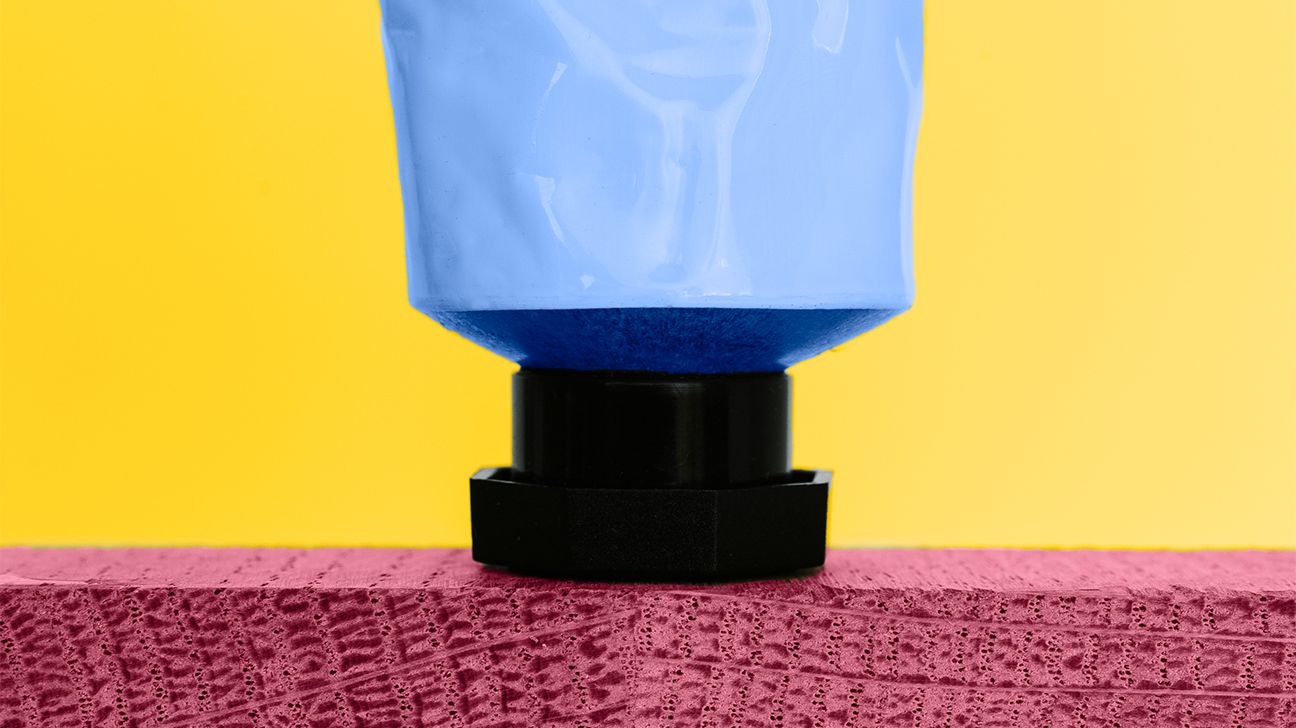 Benzoyl peroxide is an antiseptic commonly used to treat acne.
Research shows that benzoyl peroxide is:
anti-inflammatory
moderately comedolytic (aka inhibits the growth of pimples)
Over-the-counter (OTC) benzoyl peroxide products range from 2.5 to 10 percent concentrations. It's also FDA-approved as a prescription med for acne vulgaris. Basically, benzoyl peroxide can tackle everything from "innocent spot" to "cystic acne of your teenaged nightmares."
All the breakout-banishing things!
It kills bacteria
Benzoyl peroxide is antimicrobial. That means it's hella good at decimating bacteria that could sink into your pores and cause zits.
Fewer bacteria = fewer breakouts. #winning
It eases inflammation
Y'know the swelling and redness of a particularly bad breakout? The inflamed, pus-filled zits that your doc urges you not to pop? Well, benzoyl peroxide is like putting a cool, wet cloth on the flames.
It clears out gunky pores
If you struggle with blackheads and whiteheads, benzoyl peroxide can help.
As an antiseptic, benzoyl peroxide sweeps away dead skin cells, excess oil, and trapped bacteria. It Marie Kondo's the eff out of your pores.
It helps treats cystic acne
But BP is the MVP against this tricky pimple prob.
Science says benzoyl peroxide wards off both C. acnes and P. acnes — bacteria strains that play a key role in the development of cystic acne.
A 2021 review also found that applying benzoyl peroxide daily for 2 weeks led to a *98 percent reduction* in P. acnes. 🤯
Dermatologist Elaine Kung, MD, FAAD, recommends benzoyl peroxide if you have:
Kung says these groups should skip benzoyl peroxide in favor of gentler acne treatment:
Bottom line: Benzoyl peroxide is great for peeps with inflammatory acne (red, swollen bumps) or noninflammatory acne (blackheads and whiteheads). It's not recommended if you have ultra-sensitive skin.
Adding benzoyl peroxide to your arsenal is easy. The key is to start small and follow the instructions on your product's label.
How to apply
Wash up. Whether using a gel, cleanser, or spot treatment, start by washing your hands before applying.
Dab, slather, or lather. Kung says to apply a smaller-than-pea-sized amount to your skin regardless of the product type. "Ninety-five percent of the time, people are squeezing out too much," she says. "They should be used sparingly so that they don't break down the skin barrier too much."
Be careful around your eyes. If you accidentally get benzoyl peroxide in your peepers, flush ASAP with lukewarm water.
Wash your hands again. Always clean up immediately after using benzoyl peroxide. This ish can bleach your clothes, towels, and even hair!
Let the product sink in. If you're using a benzoyl peroxide spot treatment, wait 5-15 mins before slathering on other products. If you're using a cleanser or simple moisturizer with benzoyl peroxide, there's no need to wait.
Apply sunscreen. Benzoyl peroxide can make your skin more sensitive to the sun, so always wear SPF.
When to apply
There's no right or wrong time of day to apply benzoyl peroxide. Just be sure to use sunscreen if you apply this ingredient during the day.
If you're not sure whether to incorporate benzoyl peroxide into your morning or night routine, consult the product label.
How often to apply
Though you can apply benzoyl peroxide up to 2 times per day, Kung recommends starting with just a 2-3 times per week.
"Our skin builds a tolerance to skin care products," Kung says, adding that it's best to use the product for a couple of months before you increase the frequency. "Don't jump into using something every day, twice a day from the get-go."
If your skin becomes dry or irritated (more on that below), take a break from the product.
Benzoyl peroxide is considered safe for most people. Here's what you need to know about potential risks and side effects.
Common skin side effects
Side effects of topical benzoyl peroxide include:
dryness
redness
peeling or scaling
minor burning, stinging, or itching
Though these symptoms rarely signify a serious problem, you can contact a dermatologist if they persist for days.
Kung says benzoyl peroxide has "gotten a bad rap" because of common side effects like dryness and peeling. But she says most reactions can be traced to using a product that is too strong or using too much too often.
Allergic reactions to benzoyl peroxide
About 1 in 500 people who use benzoyl peroxide for acne experience an allergic reaction.
Though mild irritation is a common side effect, a red, angry rash is rarer. If you think you might be experiencing an allergic reaction to benzoyl peroxide, don't hesitate to call a doctor.
Call 911 if you experience these signs of a life-threatening reaction:
severe skin swelling or blistering
chest or throat tightness
swelling of the mouth, lips, tongue, throat, or face
Preggo or breastfeeding?
Here's the safety info you should know.
Pregnancy. Avoid using benzoyl peroxide products while pregnant. The FDA classifies benzoyl peroxide as pregnancy risk category C. Its effects on fetal health remain unknown, so it's better to play it safe.
Breastfeeding. There's little known about using benzoyl peroxide while breastfeeding. It's considered low-risk as long as you don't apply it near your ta-tas or anywhere your babe might have skin-to-skin contact.
Here's how to feel better ASAP.
Cut back. If you're inflamed or shedding, you're prob using too much benzoyl peroxide. Kung recommends starting with a very small amount (less than the size of a pea) only twice per week.
Moisturize more. Use an oil-free face cream to keep your skin happy and hydrated.
Take shorter, cooler showers. Hot water can scald and irritate the skin, so keep things short, sweet, and lukewarm-ish.
Wear sunscreen. Load up on SPF and avoid direct sunlight until your skin feels calm and hydrated again.
Talk to a dermatologist. If you're shedding like a snake, it might be time to call in the pros. A dermatologist can pinpoint the issue and recommend products to help.
$ = under $15
$$ = over $15
Price: $
Best for: acne-prone skin
Standout ingredients: 4% benzoyl peroxide, hyaluronic acid, niacinamide
Kung recommends this foaming cleanser, which also packs in the holy trinity of hydrators: hyaluronic acid, ceramides, and niacinamide. These ingredients pamper skin so that it will more easily tolerate benzoyl peroxide's antiseptic action.
Price: $
Best for: oily skin, body acne
Standout ingredient: maximum-strength benzoyl peroxide
"Our backs have tougher and thicker skin that can usually handle a higher percentage benzoyl peroxide wash," Kung explains.
This 10-percent concentration is perfect for tackling back acne or breakouts on other parts of your bod.
Price: $$
Best for: active acne breakouts, raised pimples
Standout ingredients: benzoyl peroxide, lipo-hydroxyacid
If you wanna zap a zit fast, add this to your arsenal. "It may work as fast as 3 days as a spot treatment for the juicer pimples," says Kung.
Kung suggests using a Q-tip to dab the tiniest drops on the affected area. Resist the urge to heap it on, as too much benzoyl peroxide could make matter worse.
Note: This product is only approved for folks ages 13 and up.
Snagging products from trusted brands with great reviews is key. But you also have a few other factors to consider.
Product type
Creams, cleansers, and gels, oh my! It's probs best to start with just one benzoyl peroxide product. Choose wisely.
Creams or lotions. Snag these if you're looking for a more preventative treatment that can be applied all over your face.
Cleansers or foams. These are swell at preventing future breakouts *and* treating existing lesions. Bacteria, be gone!
Body wash or soaps. Got regular breakouts on your back and chest? We love these for you.
Gels and spot treatments. So maybe you already love your face wash and lotion. A benzoyl peroxide spot treatment = perfection for the occasional big bad zit. 🤌
Got severe acne? Talk to your dermatologist about a prescription treatment or a collection of products that will work well together.
Concentration
It's best to start with a lower concentration of benzoyl peroxide and work up as needed.
Research suggests that lower doses of benzoyl peroxide (2.5 percent) are just as effective or even more effective than higher percentages — and with fewer adverse reactions.
If your skin is on the oily side, you might tolerate more benz. If it's on the dry side, opt for the lowest possible concentration.
Still not sure? Ask a derm for advice based on your skin type and goals.
Other ingredients
Consider snagging a benzoyl peroxide product that also contains one of the following beneficial ingredients:
Niacinamide. This ingredient is a hydrating, irritation-reducing superstar. And it seems to work well for basically all skin types!
Hyaluronic acid. Lock in moisture (and prevent peeling) with this acid, which is perfect for oily skin. *chef's kiss*
Adapalene. This retinoid (found in products like Differin) helps unclog pores and allows potent ingredients like benzoyl peroxide to work better. Adapalene might also help reduce the formation of acne scars.
Clindamycin and erythromycin. These antibiotics are used to treat inflammatory acne and hormonal acne. You'll need a prescription from your doc for these ones.
Benzoyl peroxide not for you? Try one of these other acne-fighting options.
Is benzoyl peroxide safe to use during pregnancy and breastfeeding?
There's not enough research to know whether benzoyl peroxide is safe while pregnant or breastfeeding.
To err on the side of caution, avoid this ingredient while pregnant. Dial down any risks by keeping it away from your boobs or chest while breastfeeding.
Is benzoyl peroxide good for mild acne?
Yes, over-the-counter benzoyl peroxide products can help treat
mild inflammatory acne
occasional pimples
blackheads and whiteheads.
How long does it take to see results?
Kung says benzoyl peroxide may be able to kick a single zit within 72 hours. But if you're combatting regular breakouts, expect to see a difference in about 3 months.
What does benzoyl peroxide do to your face?
Benzoyl peroxide kills bacteria, reduces inflammation, and clears out pores.
How does benzoyl peroxide treat acne?
Research shows that benzoyl peroxide treats acne by killing acne-causing bacteria and reducing inflammation associated with inflammatory acne (think pus-filled pimples).
It's also been found to be moderately comedolytic, which means that it can help inhibit the growth of new zits.