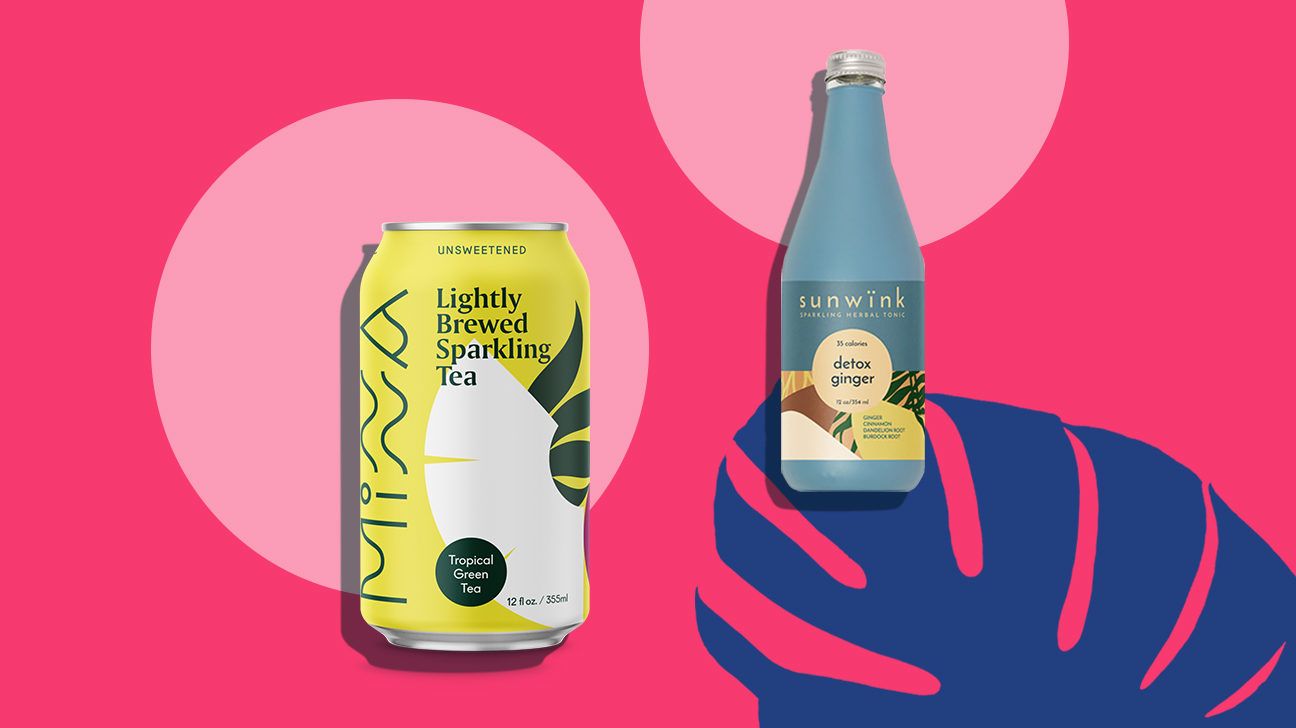 We include products we think are useful for our readers. If you buy through links on this page, we may earn a small commission Here's our process.
Greatist only shows you brands and products that we stand behind.
Our team thoroughly researches and evaluates the recommendations we make on our site. To establish that the product manufacturers addressed safety and efficacy standards, we:
Evaluate ingredients and composition: Do they have the potential to cause harm?
Fact-check all health claims: Do they align with the current body of scientific evidence?
Assess the brand: Does it operate with integrity and adhere to industry best practices?
We do the research so you can find trusted products for your health and wellness.
As a health writer, I like to know what's new and exciting in the wellness world. And believe me, with new wellness trends hitting the market what feels like every five minutes (CBD, keto, and juice cleanses, oh my!) — keeping my fingers on the pulse is like a full-time job in itself!
But there's one wellness trend that's been so in-my-face lately, it was impossible to miss — herbal tonics.
Delivered through effervescent bubbles of a sparkling water or smooth brew of a refreshing tea, herbal tonic devotees believe these beverages provide all the benefits of straight herbal extracts — and that it's totally worth the hype.
And they're everywhere.
To me though, the bigger question looms: do they actually work and deliver on all their wellness promises?
Before we jump into why herbal tonics are having such a moment (and whether their trendiness is justified), let's quickly cover what, exactly, qualifies as an herbal tonic.
Herbal tonics are beverages (typically sparkling waters or iced teas) infused with a potent blend of herbal extracts — often up to 2000 mg (or more), which is significantly higher than you'd find in a non-infused beverage.
Depending on what extracts are used, these tonics are said to help with everything from boosting immunity to improving mood to aiding detox and digestion.
So, that was pretty straightforward; they're just beverages infused with herbal extracts. How does that explain their popularity?
Without a doubt, it's about taste and convenience. Most of these tonics feature a blend of herbal extracts (often up to five) — that, unless you're an herb enthusiast, you likely don't have hanging around your medicine cabinet, let alone your kitchen. even if you did, many herbal extracts taste… not so great (and that's putting it nicely).
So when it comes to pre-brewed, pre-blended, pre-the-work-is-done, bottled herbal tonics are a fun way to get a potent dose of wellness-boosting herbs.
For example, popular herbal tonic brand Sunwink infuses every bottle with at least 1000 mg of herbal extracts — more than four times what you'd find in a herbal tea.
But the million-dollar question is — do herbal tonics actually work? Realize that these tonics carry the disclaimer: "These statements have not been regulated by the FDA. This product is not intended to cure or treat any disease. If you are pregnant, breastfeeding, or on medication, consult your doctor before using herbs."
So, the answer is… they certainly can work, but there are few scientific studies that actually prove the effectiveness of these tonics.
There's no denying that herbal extracts can provide a serious wellness boost. For example, ginger extract has been shown to have anti-inflammatory and anti-nausea effects, while elderberry extract can help boost your immune system and get rid of flu and cold symptoms.
But herbal extracts have never been a one-and-done solution. In order to get the benefits, you need to take them consistently — which is why herbal tonics might be more placebo than productive.
Scientific math racks up the order card to show that you'd have to drink herbal tonics every day (or, depending on the amount of each herb infusion, multiple times a day) to reap the rewards.
Tossing down that many tonics can put a serious dent in your bank account. Not to mention that many herbs — even though they're "natural" — can have side effects or interact and interfere with other medications you may be taking.
The buzz around herbal tonics doesn't seem to be going anywhere — but the bottom line? If you're hoping for the long game of health, you'll be peeing it out faster than your body can benefit.
Herbal tonics can range anywhere from $5 to $10 per drink. Even if you went with the lower end of the price range, you'd be spending a whopping $140 a month to drink a single herbal tonic per day.
At that point, it would be much more cost-effective to go out and buy the herbal extracts, mix it with honey, and chug the bitter brew yourself! Or just make a daily habit of brewing a hot cup of herbal tea a couple of times a day.
But if you're drinking for taste and fun and have the expendable income, go ahead. Maybe swap it out with your regular La Croix or coffee fix.
No sugar, just sweet ole' me. These sparkling teas have a bit of caffeine for those who need a bubbly jolt in the noggin. The energy levels depend on if you go green, black, or floral. Available in stores or online.
Sunwink truly pries your wallet open for their herbal tonics, but their mild, fragrant taste was a memorable plus. If you're about that herbal self-care, they have four flavors that will enlighten your taste buds. Available online.
Infused with CBD and other calming herbs, Recess is a can that keeps productivity at its peak. One of our editors noticed an increase in productivity after just one can. Available online.
When it comes to bitter herbs, an herbal tonic that we can adjust to our liking, is how we prefer the medicine to go down. Add this to your seltzer of choice. Meaning yes, you can have your La Croix and drink it too. Available in select stores and online.
Deanna deBara is a freelance writer from Portland, Oregon. You can follow her wellness journeys on Instagram.