Slab pies are a dinner party's best friend. Not only are they delicious, but it takes the visual appeal of a pie and puts it into the convenience of a baking sheet.
They aren't necessarily easier to make than a traditional pie, but they do have their perks. Namely, they feed a crowd and can be cut into smaller portions, but the slab pie possibilities are quite endless.
While some are rustic in appearance, slab pies can still be downright fancy. There are plenty of fruit slab pies that can take center stage and decadent slab pies that are more of a rich dessert for the holidays. And savory varieties can even be a meal, appetizer, or side dish.
Not sure where to begin with slab pies? Check out these slabs of goodness and get your baking mitt ready.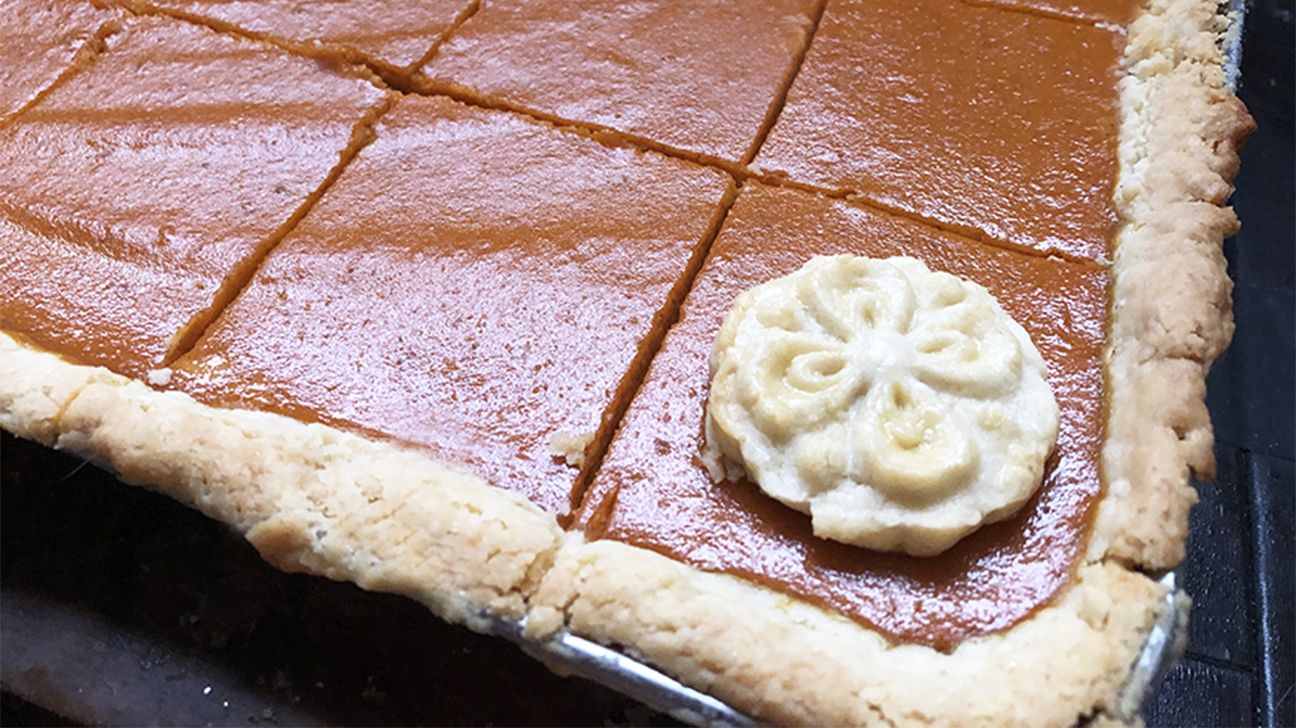 Traditional pumpkin pie is a must during the holidays, and slab pie is a way to enjoy the taste without having a lot of it. Depending on how small you cut up a pumpkin slab pie, you can create small portions that help everyone get their pumpkin pie fix.
Going gluten-free or vegan? This pumpkin slab pie bar recipe is both, as it features an almond-oat crust. With just 10 ingredients, it can be made entirely in the blender — so it's super simple, too.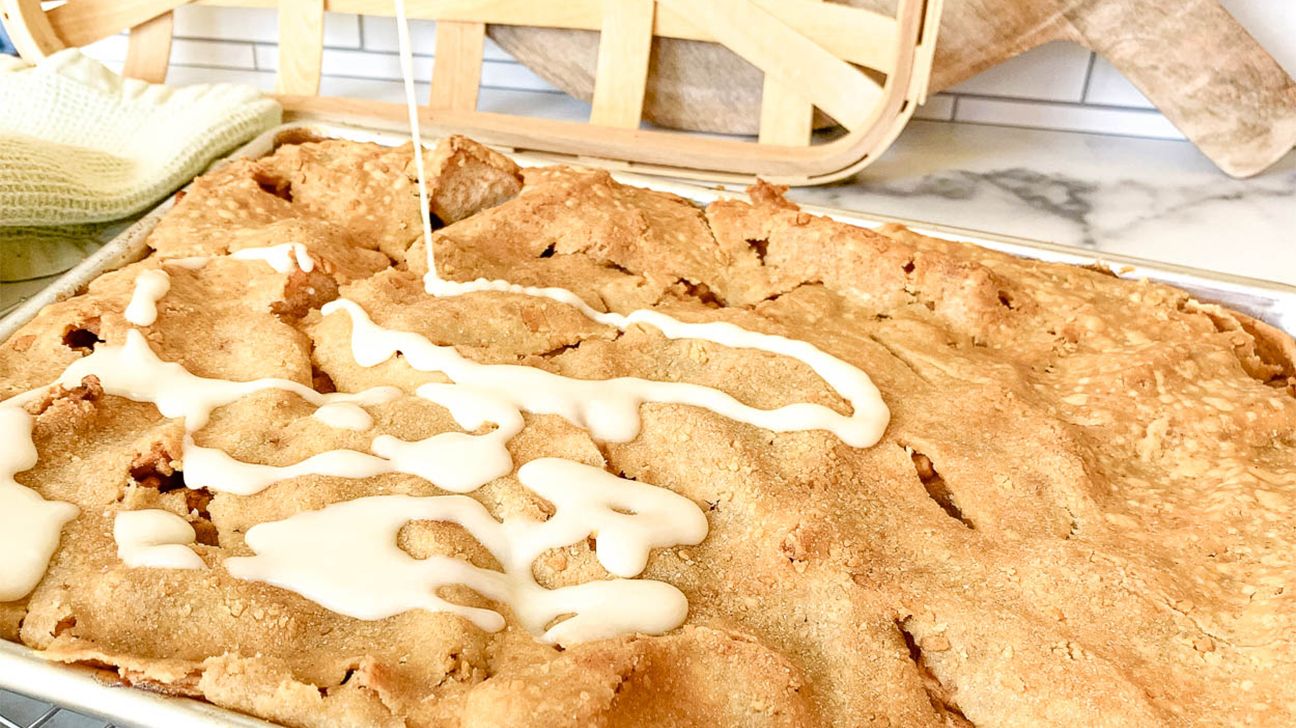 You need a basic apple slab pie recipe if you want to stick to a tried-and-true classic. This one includes animal crackers… yes, animal crackers, for an even more delightful texture and taste. Plus, that glaze can't be denied.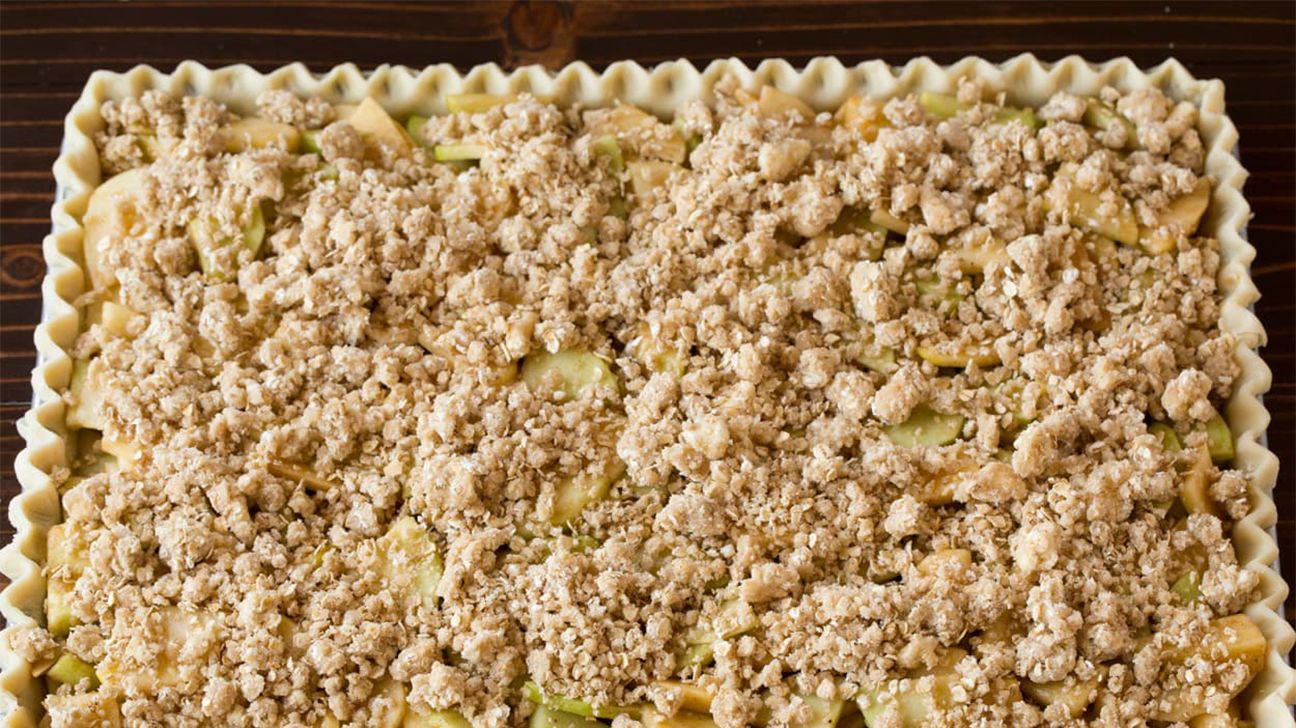 This is a variation of an apple slab pie adds crumb topping and a sweet vanilla glaze. Add some ice cream and you'll have people coming back for seconds.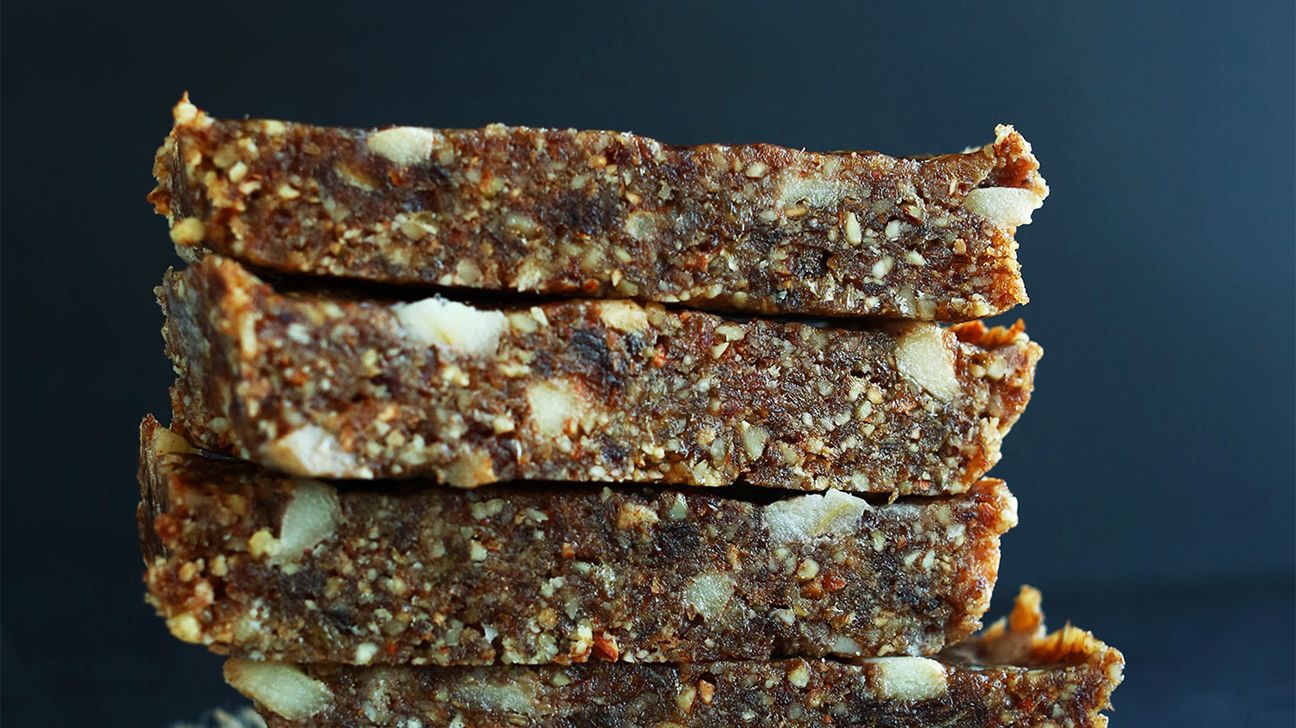 It's a slab apple pie done a little healthier thanks to the good-for-you addition of dates. And there's no crust. That may not make it a "pie" officially (though you could add a crust), but if you're going for a healthy holiday treat, this is a nice addition to the table. Cue the food processor and get to it!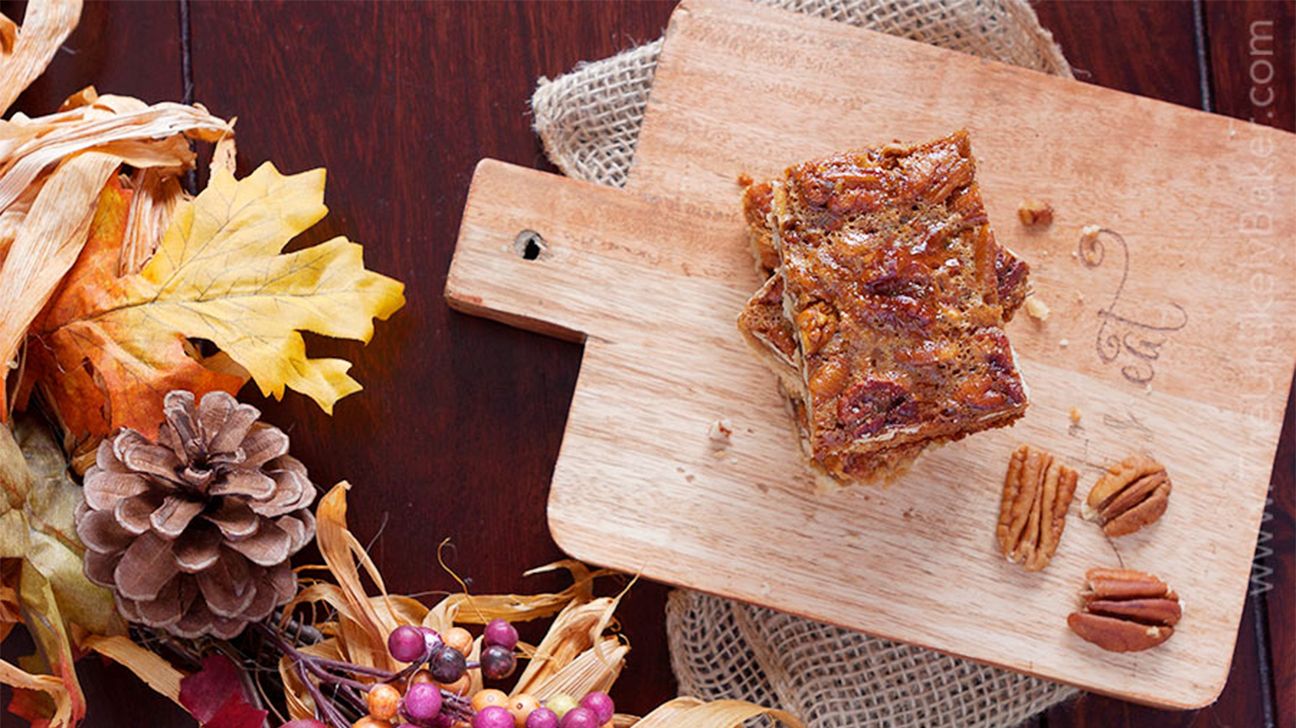 Love a good shortbread, but want a pie (and maybe a stiff drink?). This boozy slab pie recipe features bourbon and pecan for a spicy, tasty treat that's also sweet and unexpected.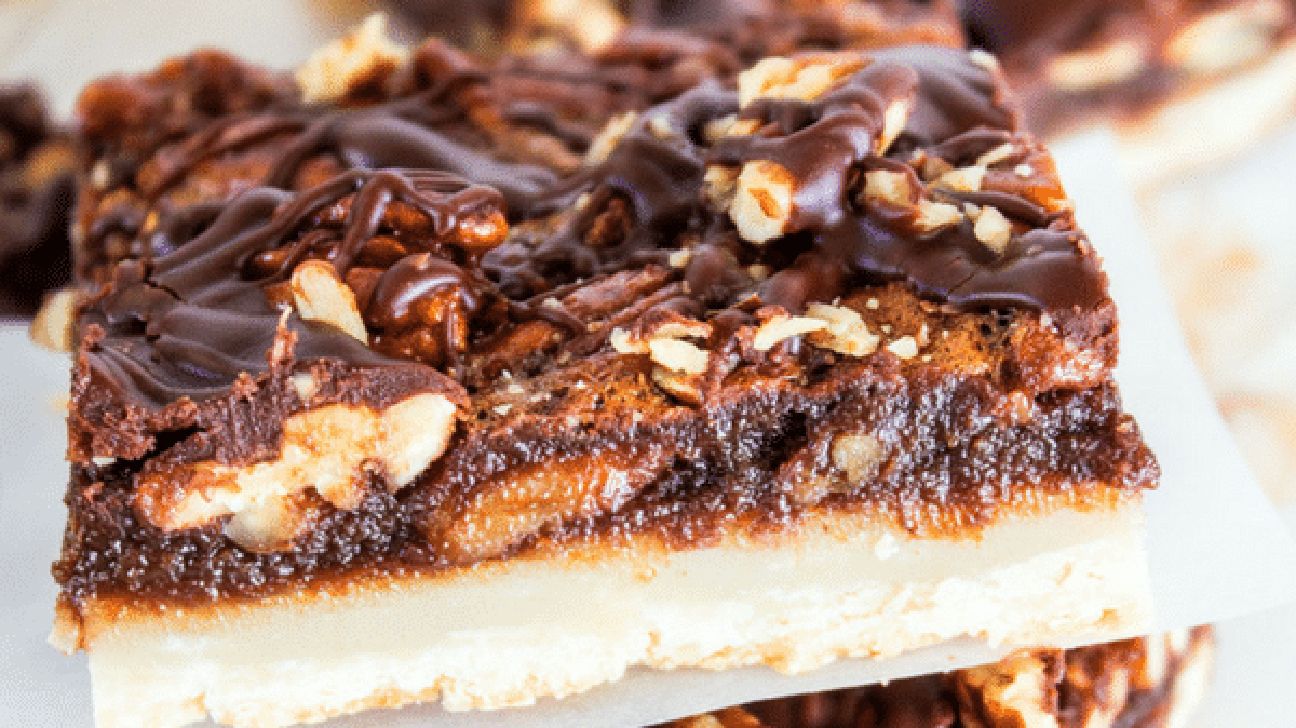 Love traditional pie but want to add some chocolate in? This recipe for chocolate pecan slab pie bars introduces chocolate and pecans into the slab pie business. And it reminds us that once you cut up a slab pie it turns into a bar!
Apple slab pie is a mainstay, but don't be afraid to venture out into slab pieville with other fruit fillings at the ready. This peach slab pie incorporates gelatin as the base with peaches sunk into it. Looks pretty cool, and doesn't require you to bake it.
Try this blackberry slab pie recipe for something different while still featuring a fruit pie filling. Oh, and there's icing on top so it's a tad decadent yet still has the lightness of a fruit pie.
Even if it's not berry season, this strawberry slab pie will go over well with just about any crowd. Use frozen strawberries and make it any time of year. The criss-crossed crust-on-top design also offers fancy visual appeal.
Add a bunch of different berries — or even rhubarb — into this pie and enjoy a treat brimming with antioxidants and sweetness. (And it's a great way to use all those frozen berries stashed in the freezer on the off-season.)
Peach and raspberry may not be what people expect to find in a holiday pie, but it could be the pleasant surprise your dinner guests have been hoping for. This slab pie recipe is sweet from the fruit and the flaky crust melts in your mouth. (Isn't crust always a crowd-pleaser, though?)
This funky combo of fruits mixed into a slab pie is everything your tastebuds have been hoping for but didn't know existed. And like most fruit slab pie recipes, you can use frozen blackberries for the win.
This fruit mix gives apple slab pie recipes a boost that's kind of unexpected at the dinner table. While you normally expect something sweet with a bit of spice, the green apples and sour cherries give this a unique sour twist.
Grapes… in a pie? Yep. This slab pie recipe features grapes for the filling. It's like a cup of vino in a pie (or a glass of good ol' Welches grape juice).
It may take a little while longer to peel and deseed the grapes, but it's for a tasty cause in the end. And your guests will be in for a treat because, well, who's had a grape pie before?
Fans of raspberries and pie, unite. This slab pie recipe includes both black and red raspberries for the ultimate in raspberry pie deliciousness.
We've seen strawberries in pies, but adding the rhubarb gives it another layer of flavor. Plus, it gets you away from making a traditional apple slab pie if you want to try something new.
Remember, a slab pie doesn't have to be for dessert only. Pot pies can be made in slab form, plus they've got the crust to go with it.
This pot pie crust is the real deal — it includes sage that's ideal for holiday meals. Plus, it's vegan. Make it on a cookie sheet or deeper casserole baking pan and you've got a hearty vegan slab pie.
Mama mia! Gather up your Italian cooking basics (jarred tomato sauce is perfectly okay) and toss the ingredients together to make this savory lasagna-inspired sausage slab pie. The puff pastry combined with sausage and other ingredients makes for a flaky, tasty slab pie recipe.
Use phyllo dough to create this savory meat slab pie with ground beef and spices. It's flaky, plus it counts as both a meal and pie, so it can double as a side dish or a dinner.
Much like the Greek favorite spanakopita, this spinach pie can be made using puff pastry, cottage cheese, eggs, and a slew of spices to offer a slab pie that could be more of a meal. It's got a top and bottom crust for some extra crusty goodness, too.
Cut up the slab pie into small bars to serve… just try not to eat the entire tray (it's tempting!).
If you have another pie recipe in mind, you can actually make any pie recipe on a "slab" (aka cookie sheet or casserole tray), you'll just have to get creative and improvise. And, if you have other dietary restrictions, you can make any slab pie with a gluten-free crust, a dairy-free crust, or a vegan crust.