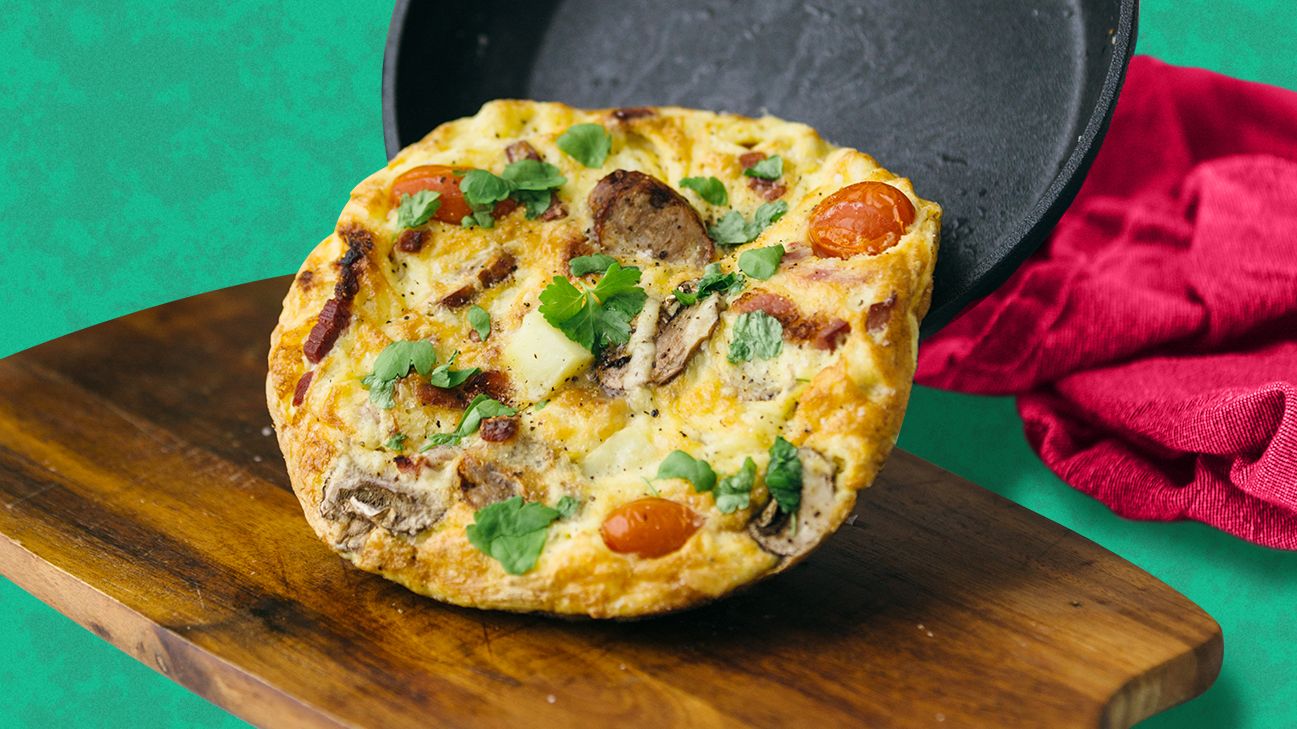 Most mornings, when my mom made hot breakfast, I was too distracted by my hatred of scrambled eggs to fully appreciate her efforts. That lumpy, wet, faintly sulfurous pile with that lurking stringy white bit (the chalazae) was my morning enemy. I toyed with the eggs as long as I could to avoid eating them and then gagged down mouthfuls between gulps of milk.
My aversion wasn't just to scrambled eggs — I disliked preparations involving separate whites (rubbery!) and yolks (gooey or chalky!) even more. Scrambled was my nemesis, and hard-boiled was my kryptonite.
Once I hit my 20s, I wanted very much to like eggs — an inexpensive, versatile protein source that everyone else loved. I hoped to enjoy brunch with friends without feeling like I was still rebelling in my mom's kitchen.
I found a solution right where I'd found my aversion: in texture. I realized I had no problem tolerating the slight eggy flavor of egg-centric baked goods such as lofty egg-leavened sponge cakes and foamy soufflés, and I loved airy meringues. Any dish in which egg whites were whipped into a puffy, magical cloud (that obscured eggs' objectionable qualities), I was totally on board with.
And it was that technique — whipping the egg whites — that, when applied to savory egg dishes, led me to stop worrying and learn to love eggs. The specific recipe that changed my mind came from my grandma, who, in the ladylike tradition of luncheon dishes, made a whipped egg white dish that landed somewhere between a frittata and a soufflé (sans the technical rigor).
When I first bit into that fluffy omelet, more than 2 decades ago, the dreamy interior and just-crisped edges washed away memories of breakfasts past, setting me on a path to appreciating all eggs (OK, maybe not hard-boiled). Over time, I've switched up the cheese and flavorings, scaled this dish up and down, and eaten it for breakfast, lunch, and dinner.
They say you can't make an omelet without breaking eggs — but I'm glad I broke my anti-egg vows to make this one.
Ingredients
3 eggs, separated
2 tablespoons all-purpose flour
1 tablespoon milk
Salt and pepper
1/4 cup shredded pepper jack cheese
1/4 cup chopped canned green chiles
1/8 teaspoon cream of tartar
1 tablespoon butter
Instructions
Combine egg yolks, flour, milk, and generous pinches of salt and pepper in a small bowl. Stir in cheese and chiles.
In a large bowl, using an electric mixer, beat egg whites until foamy. Add cream of tartar and continue beating until whites form stiff peaks. (Turn off the mixer and lift it out occasionally to check.)
Fold a generous spoonful of fluffy, beaten egg whites into yolk mixture until well combined.
Gently scrape yolk mixture into remaining beaten whites. Using a flexible spatula, fold gently until no streaks remain.
Preheat the broiler and heat a nonstick, oven-safe skillet over medium heat.
Melt butter in skillet, swirl skillet to coat, and then pour in egg mixture. Cook until edges are golden, 3 to 5 minutes.
Transfer skillet to broiler and cook until top is set and browned, 3 to 5 minutes more.
Remove skillet from oven, loosen edges with a spatula, and slide the whole thing onto a plate to serve.
You can adjust the cheese and vegetables to taste or increase the veggies if you want. Some combinations I like: sharp cheddar and chopped cooked broccoli, Swiss cheese and caramelized onions, and Parmesan and sautéed spinach.