Meatballs are global. A survey of America's favorite meatballs would quickly start with the red sauce-slathered ones on top of spaghetti and promptly end with the gravy-coated kind of the Swedish persuasion.
The world is round. Meatballs are round. What are you waiting for? Both are perfectly lovely — but they're so far from the whole, glorious, meaty picture. A veritable United Nations of meatballs exists in the world. Balls of meat also take the forms of albondigas, boulettes, köfte, and more.
The round little patties are a near-universal vehicle for carrying sauces and spices or stretching out portions of meat.
It's time to get to know the many shades of meatballs. Here are 11 from around the globe that you can make in the comfort of your own kitchen — plus a bonus plant-based ball for those who don't do meat.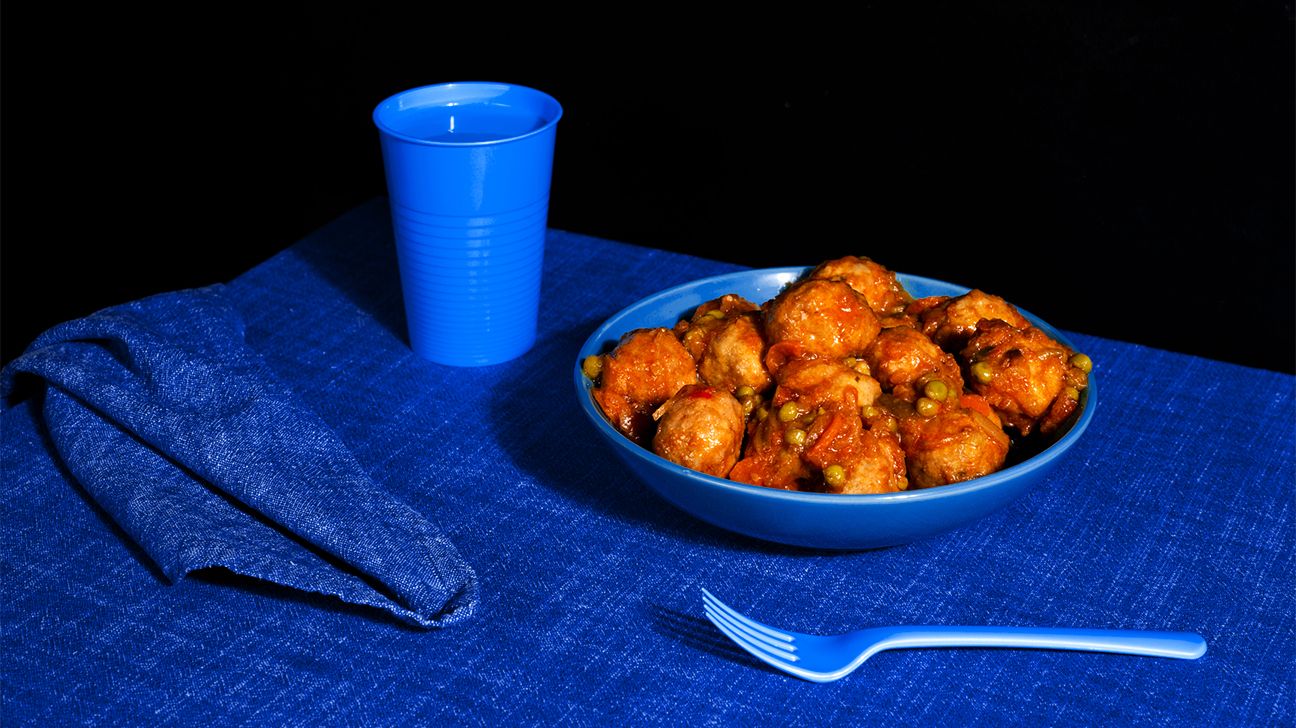 Get the recipe here.
Basics first: the classic Italian meatball calls for a mix of beef and pork plus plenty of tomato sauce and Parmesan to gussy it up.
Have a loaf of bread at the ready for sopping and swiping.
Get the recipe here.
Like a convertible sofa bed, Swedish meatballs are versatile (no wonder they're a favorite at IKEA). Serve them on toothpicks for a retro-tinged hors d'oeuvre and make them the centerpiece of your smorgasbord.
Or, spoon them over egg noodles for a filling, gravy-soaked meal.
Get the recipe here.
Köfte is something of a catch-all term for the many different types of meatballs that you'll find throughout the wider Middle East and the Mediterranean. Turkey, however, might just be the köfte capital, based on the sheer variety that circulates there.
Our recipe gets at some of their most essential flavors, including the sour tang of sumac and spicy dashes of cumin and paprika.
Get the recipe here.
Frikadeller are Denmark's offbeat entry into the meatball game. Unlike their rounder counterparts, they're slightly flattened, resembling miniature hamburgers.
And while most other meatballs rely on bread to stay plump, these little patties use oats to boost their taste and texture.
Get the recipe here.
You can count on Japan to perfectly marry meatballs with the grill. Prepared yakitori-style, these skewered chicken nubs are allowed to get smoky and crisp over charcoals before being brushed with a sweetened soy sauce tare.
Get the recipe here.
If you want proof that meatballs are way more than just, well, balls of meat, look no further. This Shanghaiese classic is filled with aromatic ingredients, from vibrant ginger to crunchy water chestnuts.
Get the recipe here.
Your local Thai restaurant may make their green curry with the choice of chicken, beef, or pork. But bouncy fish balls are de rigeur in central Thailand.
Not only are they fun to eat, but they also look pretty majestic glistening in the coconut-based broth.
Get our recipe here.
In Vietnam, meatballs can be found tucked in sandwiches, swimming in bowls of pho, on top of noodles — pretty much anywhere.
These rolls even manage to stuff them inside delicate and thin rice wrappers, along with a bright mix of herbs and pickled veggies.
Get our recipe here.
Based on the traditional sopa de albondigas, this soup is about as homely as you can get, with a mix of gently simmered veggies, cumin, chile powder-laced meatballs, and a light broth.
Get our recipe here.
These Mediterranean-inspired meatballs are made from lamb, but if you find the taste too gamy, you can still season a blend of pork and beef with mint, garlic, cumin, cinnamon, and coriander for worldly flair.
And the Greek yogurt dipping sauce with lemon, cumin, and mint is a must, especially if you're wrapping them up in flatbread.
Get our recipe here.
Because everyone deserves to have a ball. Plant-based falafel is already delicious, but stuff salty feta cheese inside for a welcome surprise.