We include products we think are useful for our readers. If you buy through links on this page, we may earn a small commission. Here's our process.
Greatist only shows you brands and products that we stand behind.
Our team thoroughly researches and evaluates the recommendations we make on our site. To establish that the product manufacturers addressed safety and efficacy standards, we:
Evaluate ingredients and composition: Do they have the potential to cause harm?
Fact-check all health claims: Do they align with the current body of scientific evidence?
Assess the brand: Does it operate with integrity and adhere to industry best practices?
We do the research so you can find trusted products for your health and wellness.
Oh hey, trying to lose weight? There's a good chance you've thought about trying out Weight Watchers, aka WW (that's the company's new name, FYI). So let's talk about whether it can really give you results.
Quick look: WW app basics
Track your SmartPoints Budget using the ZeroPoint food list and barcode scanner.
Access community support and live coaching at any time.
Find tons of healthy recipes or input your own.
Track your activity and sleep stats (or sync with your own tracker).
De-stress with guided stretches and meditations.
The WW Digital plan (the most popular plan) starts at $3.22/week.
You can cancel your month-to-month plan any time.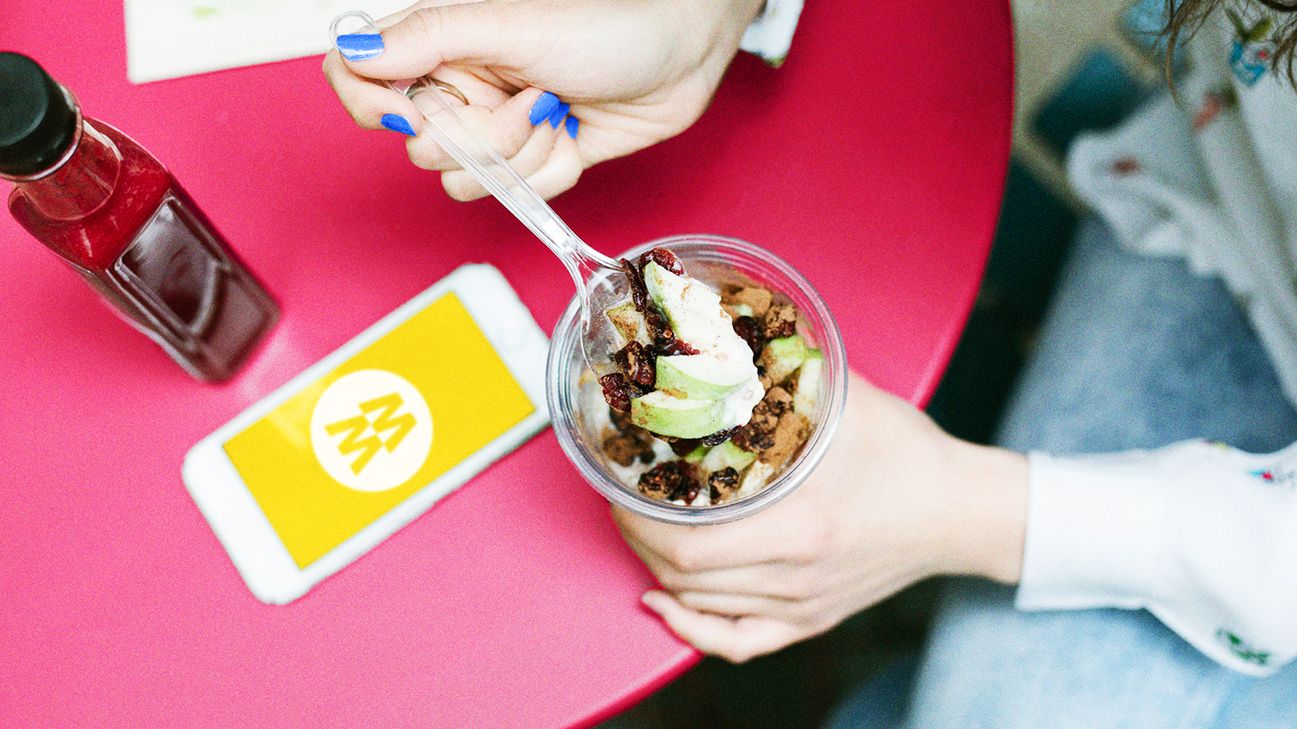 Although it's been updated a bunch in the last few years, WW has been around basically since forever. It's helped millions of people lose weight and has racked up a ton of celeb endorsements.
WW began as an exchange system, like the diabetes exchange system, in which foods were counted according to the number of servings. The company introduced its points-based system in the 1990s, assigning point values to foods and drinks based on their nutritional info (think calories, fat, and fiber).
WW then introduced the SmartPoints system in 2015 and did another big overhaul in 2019 to create a new program still based on SmartPoints.
What are SmartPoints?
The key to understanding WW is understanding the SmartPoints system. SmartPoints give different point values to foods based on their nutritional stats. Higher protein foods tend to get a lower point value, while foods higher in sugar or saturated fat are assigned more points.
When you start WW, you enter personal deets like your weight, height, weight loss goals, etc. WW then gives you a set amount of daily points you can use on food.
With the SmartPoints plan, no food is considered off-limits. It's all fair game as long as it fits into your daily points budget.
The BUT: WW does push a nutritious, balanced diet with plenty of fruits, vegetables, proteins, and healthy fats. And healthier foods are lower in points than foods with fewer beneficial nutrients are, meaning you can eat more fruits and veggies than, say, snack foods like potato chips.
For example, a corn muffin is worth 6 SmartPoints, while a cup of plain low fat Greek yogurt with berries is worth 4 SmartPoints. You can eat more of the yogurt and berries for fewer points because of their nutritional value.
The current SmartPoints program is pretty flexible, more so than what WW offered in the past. It's made up of three different plans that members are assigned to based on their dietary preferences, lifestyle, and weight loss goals (more on those plans in a minute).
The program also includes hundreds of ZeroPoint foods for more versatility, including most fruits and vegetables, eggs, skinless chicken, fish, beans, tofu, and nonfat plain yogurt, among others.
These foods don't have to be weighed, measured, or even tracked, so you have more freedom when planning and eating meals. Each plan offers a different amount of ZeroPoint foods.
ZeroPoint foods are meant to make WW more flexible and versatile. But they also give you an incentive to choose these healthy, weight loss-friendly options more often.
The Green, Blue, and Purple plans
You'll be assigned one of three plans based on what you like to eat (or avoid), your lifestyle, and your weight loss goals.
Green plan
This one gives you a minimum of 30 daily SmartPoints and about 100 ZeroPoint foods to choose from (mostly fruits and nonstarchy veggies). It's more restrictive than the other two plans, so it's ideal for folks who want more structure and boundaries.
Blue plan
This plan has a moderate SmartPoints budget. You'll get at least 23 daily SmartPoints and about 200 ZeroPoint foods, including fruit, vegetables, lean proteins, most seafood and shellfish, beans, lentils, eggs, and nonfat dairy.
Blue offers more freedom and flexibility than Green, and it's great for vegetarians and vegans.
Purple plan
The Purple plan has a small SmartPoints budget and is WW's least restrictive option. You'll get at least 16 daily SmartPoints and about 300 ZeroPoint foods.
There are so many free foods that members on this plan often don't need to track points as strictly as Blue or Green members do. The ZeroPoint foods include fruits, vegetables, most lean proteins, most seafood, nonfat dairy, beans, lentils, eggs, tofu, whole grains, potatoes, whole-wheat pasta, brown rice, and oatmeal.
Purple is great for those who want a lot of freedom and don't want to deal with nonstop tracking. But it can be easier to overeat on this plan.
The perks of being a WW member
Signing up for WW gives you a ton of resources to help you make healthy choices. You'll get access to:
the WW app to track and log your SmartPoints or input your own recipes
an online SmartPoints database with thousands of foods
24/7 chat and community support
one-on-one WW coach support
FitPoints 2.0, which syncs with your fitness tracker and shares activity advice and workouts based on your goals
This year WW also launched myWW+, which provides a more holistic approach to wellness alongside dietary and fitness guidelines. You'll get things like:
access to meal planners based on what's in your fridge
in-depth progress reports and weekly check-ins
5-minute coaching for behavior-change techniques
personalized recipes
science-backed tips for better sleep
meditation and stretching guidance to help you relax
One reason WW stands out from other weight loss programs is that no foods or food groups are off-limits. It's all about making healthy choices in moderation.
You can have chips or ice cream sometimes, but you'll want to pick wholesome stuff like fruits, veggies, lean proteins, and whole grains for most meals and snacks.
With SmartPoints you can ultimately eat whatever you want, as long as you stay within your limit. Still, WW suggests limiting foods high in sugar and saturated fats, such as:
potato products like chips and fries
sugary drinks
processed meats
candy
For weight loss, WW suggests going big on:
vegetables
whole grains
fruits
nuts
yogurt
Again, what you eat is entirely up to you, and WW makes it pretty clear that no food is off-limits. Following the plan is really about having accountability and figuring out what's right for your weight loss goals.
WW strongly encourages meal planning and prepping as a way to stick to your daily SmartPoints. Mapping out your points for the day in advance can def make it easier to meet your numbers.
WW also strongly encourages tracking your food to stay on top of your daily SmartPoints. You don't have to track ZeroPoint foods, but it might be helpful for future meal ideas.
Sample meal plan: A day of eating on WW
The basic WW plan doesn't offer specific daily meal plans, but the app does have thousands of recipes and meal ideas.
Here's a sample meal plan based on recipes from the app. This one assumes you were given 23 SmartPoints on the Blue plan.
Breakfast: scrambled egg breakfast tostada
Lunch: Asian-style chicken lettuce wraps
Snack: peanut butter and strawberry rice cake
Dinner: Tex-Mex shrimp salad with fresh lime
Dessert: frozen chocolate mint dessert
There are tons of fad diet programs out there that are hard to follow for long and don't have lasting results. But WW doesn't seem to be one of them.
WW uses a scientifically proven weight management program. It emphasizes the importance of known success strategies like portion control, choosing a variety of healthy foods, and aiming to lose weight at a slow but steady rate. (WW tells members they should expect to lose 1/2 pound to 2 pounds each week.) And the company doesn't make unsubstantiated health claims.
The program is easy to follow and offers tons of flexibility. It's personalized to your needs and doesn't feel overly restrictive, so you're not likely to feel deprived.
Research backs WW's success, although WW itself has funded several studies, so the research may not be totally objective. Let's take a quick look:
WW is popular for a reason. Folks enjoy the customizable plans and that no foods are off-limits. Want to give it a go?
Phew. That was a lot, right? Congrats if you made it this far. But if you scrolled straight to the bottom, here's a quick recap:
WW is one of the most popular weight loss programs in the world. It uses science-backed information to offer personalized weight loss plans for members.
The SmartPoints system gives each food points based on nutritional value. Hundreds of healthy choices are ZeroPoint foods.
Members get a daily budget of SmartPoints to apply to food. While no foods are off-limits, WW strongly encourages unprocessed, healthy options.
There are three different WW plans to follow. You'll be assigned the plan that best fits your lifestyle, dietary needs, and weight loss goals.
Studies show that WW does lead to weight loss. And our own medical experts have found it to be a reliable and safe dietary program that's both flexible and easy to follow.