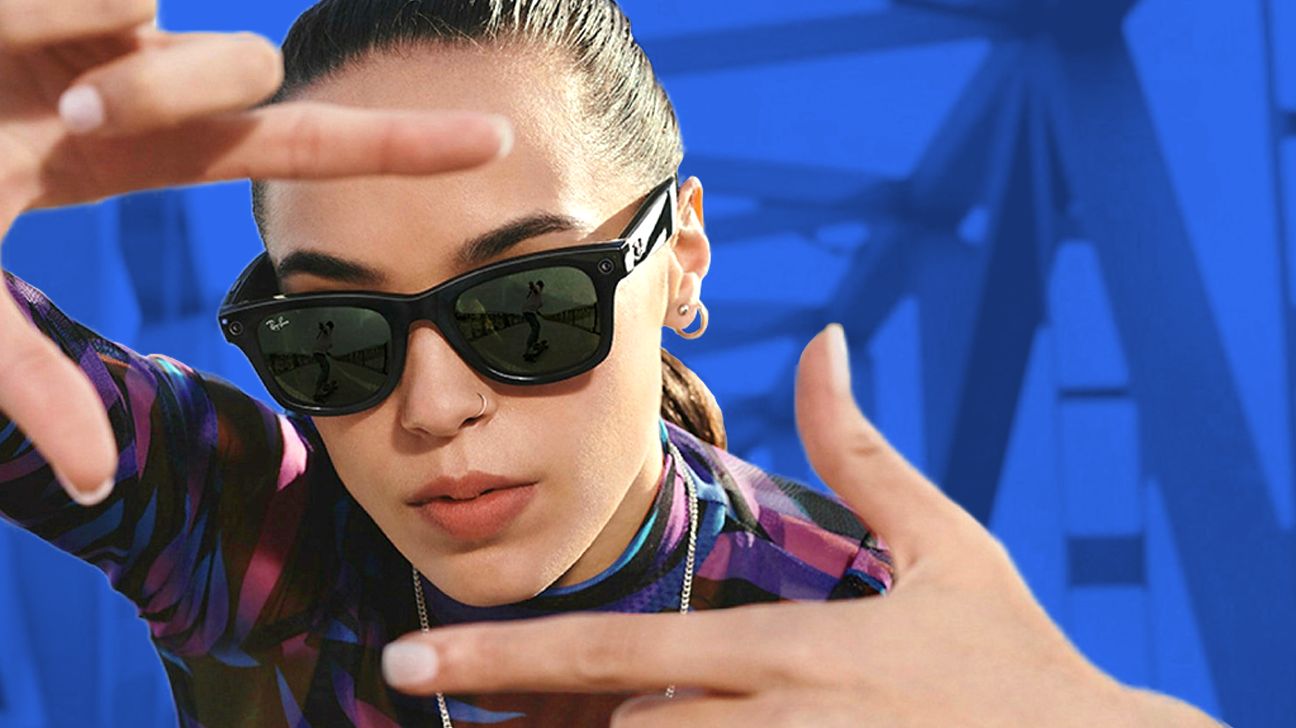 Did your dog just do the cutest blep imaginable, only for you to miss it by half a second because your hands spent *so* long headed for your smartphone? Never again.
Ray-Ban's parent company EssilorLuxottica and Facebook have teamed up to bring you Ray-Ban Stories — smart glasses that take pics, stream your fave podcasts, and make phone calls.
If your life isn't quite James Bond enough, these secret-agent-as-heck shades appear to be regular Ray-Bans — until you look under the hood.
Available in 20 style combinations, they connect to your Facebook, letting you capture 5-megapixel pics and 30-second vids on the fly. Plus, you can stream music and podcasts right into speakers in the arms of your sunnies. Retailing at $299, they're not going to set you much further back than regular sunglasses.
Capturing the images issurprisingly simple — tap the capture button or use a voice command through Facebook (which you can switch on or off to avoid embarrassing social faux pas). All of the content you capture lands in a new app called Facebook View where you can edit and share shade-captured snaps.
Of course, you can also charge your sunglasses (what a time to be alive). A portable charging case claims to provide 3 days of use. As with any tech drop in the 21st century, privacy is a big concern—especially when it comes to literal sunglasses that record stuff.
An LED light turns on when capturing an image to prevent full spy-cam mode. And no one else can connect to your specs without switching accounts and losing access to photos — which you can also remotely delete.
And if you don't want to engage FB at all, you can switch off the cam and mic to make your sunglasses, well, just sunglasses. All vids and pics are encrypted to prevent hackers from accessing your hard-fought front-row-at-Lil-Nas-X pics.
Will this go the way of Google Glass or actually find its way into the tech mainstream? Facebook Reality Labs claim that the Ray-Ban team-up is their first step toward Augmented Reality (AR) shades. It's an eye-opener, to say the least.