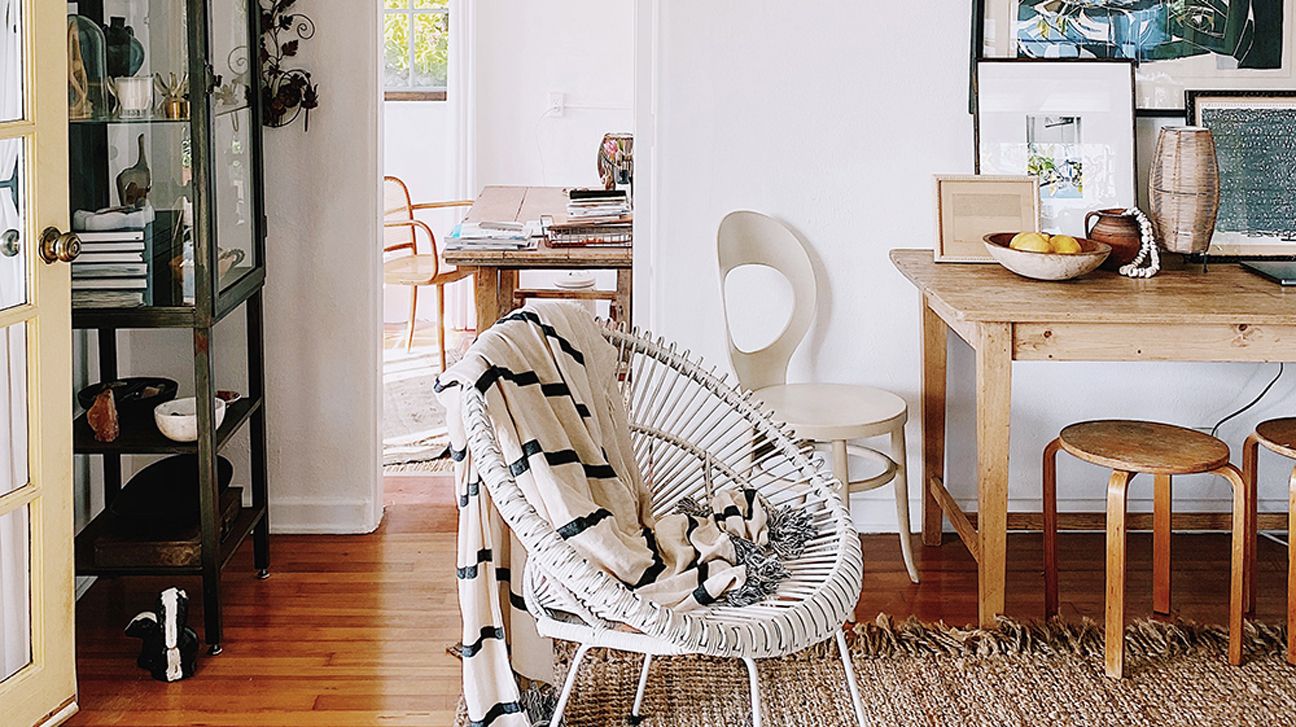 If this past year has taught us anything it's that putting care into our living space is an extension of self-care.
And if your wallet starts to groan at the thought of home improvements, we have good news: creating a happy oasis that fulfills your senses, brings you joy, and allows you to decompress doesn't have to cost a pretty penny. We promise!
The first step: find inspiration. By following cost-savvy, stylish home decorating folks, you can learn all the budget-friendly tricks of the trade. From step-by-step tutorials to how-to videos to loads of gorg photos, these accounts are designed to spark your creativity and motivate you to make changes.
Below, find the 25 top home decorating accounts we think you should be following.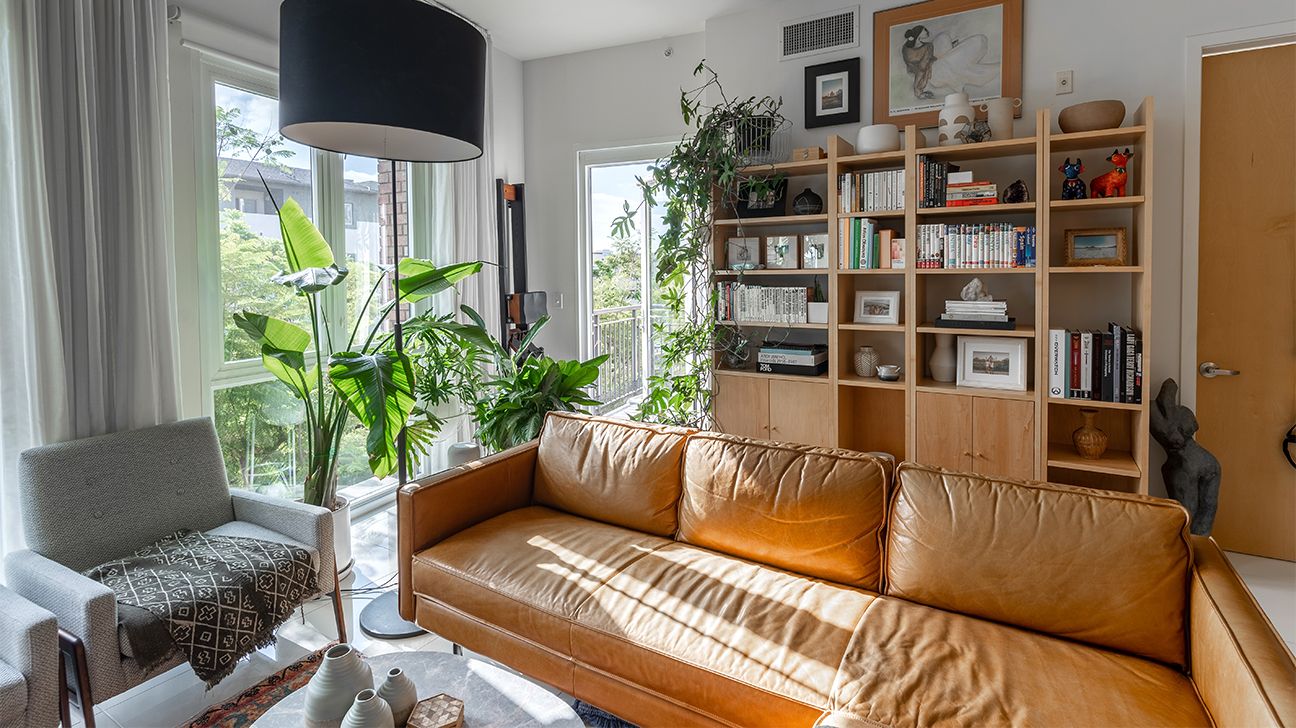 Emily Henderson, winner of HGTV's show "Design Star," originally burst onto the scene by layering her designs with flea market and thrift store finds.
Henderson's blog "Style by Emily Henderson" has evolved to into a digital magazine, full of makeovers, styling advice, budget tips, shopping guides, and more. Henderson dissects decorating with a humorous, playful, laid-back approach that's reflected in her aesthetic, too.
When a make-under is more your style, you'll love following designer and HGTV star Leanne Ford. In Ford's world, old houses aren't just demoed, her style is more about working with the bones, preserving (even the quirks) to breathe new life.
The effect is minimal, texture created through a thoughtful mix of textiles, wallpaper, wood beams, and unfinished walls. She calls her effortless, layered style imperfect, thankfully, making a little more room for the rest of us to rethink perfection.
This famed home design website began with a series of phone calls between two friends — living on opposite coasts — who were unable to find the inspiration they needed for their respective remodels. In the years since, the pair started a blog defining the intersection of stylish and practical utilitarian living.
Whether or not you're remodeling, a deep dive into their shopping chic shopping guide is a must featuring the likes of beautiful dog beds to baskets, faucets, switch plates, dust pans, door mats, and even duvet inserts.
Chances are, you've pinned one of Sarah Sherman Samuel's viral home images (multiple times, at least) or spotted her on a magazine cover.
In addition to designing celebrity homes such as Mandy Moore's Pasadena, California home, Samuel has renovated several homes of her own. The reveals reflect her mastery for minimal spaces filled with texture, pattern, and earthy hues.
We're obsessed with her column, "Let's Move In," where she scours real estate listings for the coolest properties and creates inspired mood boards that demonstrate how she would decorate. If you're not already, your newest hobby may become searching real estate listings too.
If a mix of modern, classic, simple, and cozy is your idea of the ideal blog, you won't want to miss a post by its founder, Cassandra LaValle. Based in Seattle, the style maker, designer, and more recently, shopkeeper, achieves the kind of spaces that feel elevated yet warm and livable.
Her interiors posts vary between home tours, DIYs and ongoing projects in her own home. Right now, we're following along as she remodels her basement apartment into a garden kitchen in creamy color palette complete with a farmhouse sink.
San Francisco-based blogger turned interior designer Caitlin Flemming just moved into a new home and you can follow along as the spaces unfold.
The designer honed her eye from travel abroad and from her designer mother, Julie Goebel. So naturally, the mother-daughter duo recently penned their first book together Travel Home: Design with a Global Spirit, featuring collected, meaningful spaces around the world.
In her own designs, Flemming uses texture, contrast, and natural elements to defines spaces. Her posts feel like chatting with a friend sharing advice, from everything to gift giving to the studios of her favorite artists, as well as go-to seasonal recipes and entertaining tips.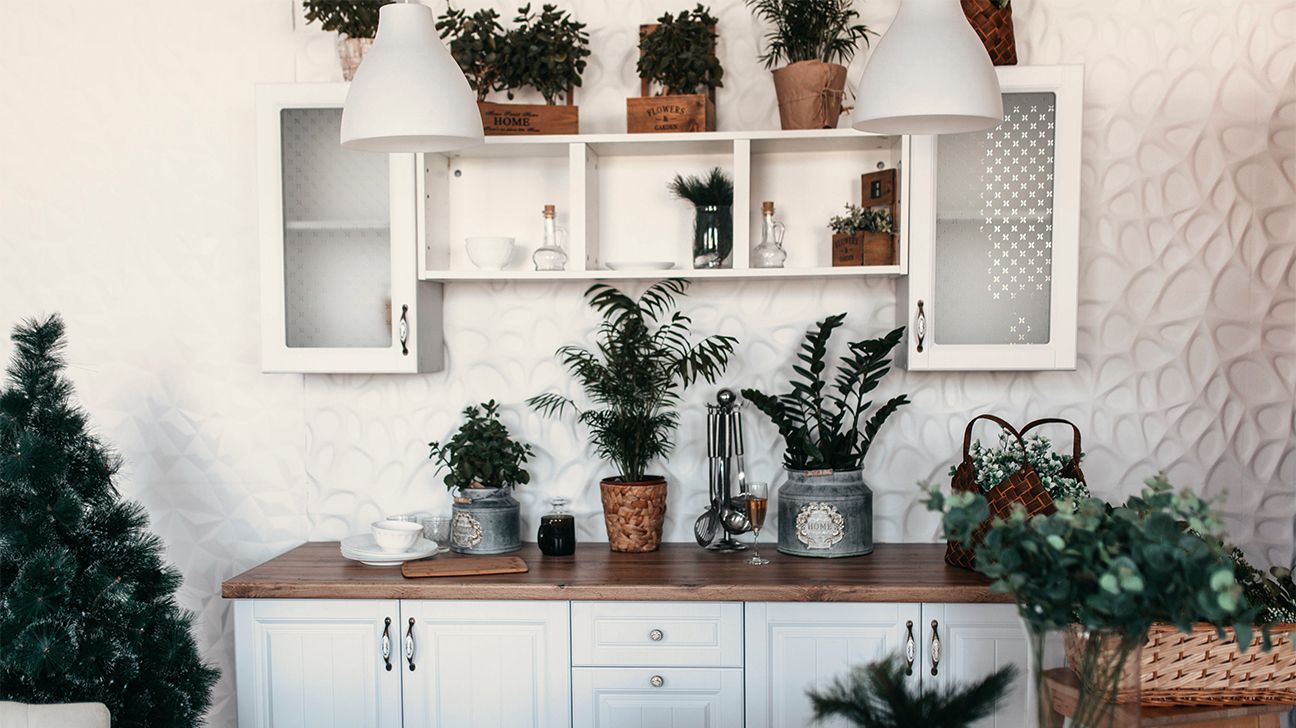 Married couple Sherry and John first fell in love with the DIY world in 2006 when they bought their first house. They spent years making upgrades before finally getting it perfect, and they started their blog — Young House Love — in 2007 to provide updates.
To date, they've renovated 7 homes, shared more than 3,000 DIY projects, written a few books, started a podcast, and designed products for Target, Home Depot, and Wayfair.
Their contemporary aesthetic features clean lines, whites and muted colors, and focuses on practical, doable upgrades. What's fun about following their blog and Instagram is the variety of work they do — from a farmhouse in Virginia to a beach bungalow.
As you can guess from the name, designer Mandi Gubler takes the old and brings it back to life. Along with her husband and two daughters, she recreates anything vintage she can get her hands on, including her current passion: turning a 1928 Mercantile shop into their dream home.
On her Instagram, you can scroll through her past creations via highlights. These include everything from a cabin porch to a fluted wall. Her taste is modern and minimalist, with contrasting dark shades with pops of light.
She's also an indoor plant enthusiast, so expect lots of green. If you love what you see, she sells handmade hardware, modern temple prints, propagation planters, and other goods via her website.
13 years ago, Melissa Michaels started The Inspired Room with the goal of helping women create an oasis they can't wait to return to every single day. As a mom of three, a wife, and a pup parent, she's maintained a simple-is-better philosophy with her home designs.
Within her own 1950s seaside cottage, you'll fall in love with the cozy details that feel like a major upgrade on your grandmother's home. And hey, if that's not your style, her archives feature how she added personal touches to a new Craftsman home and other projects.
If you like shaker pegs and dried orange garlands, bookmark Erin Francois' blog, Francoise Et Moi stat. This DIY pro based in Minneapolis, MN makes it look easy, from simple bench cushions to beeswax candles, no-sew café curtains, and a sweet medicine cabinet makeover.
Her home renovation projects feel equally approachable. One favorite: She used beadboard, shaker pegs, and paint to completely transform a neglected hallway nook into a practical, useful space. We also love her tips for high impact design on a budget, such as $14 printable art.
The best bloggers know how to roll with the punches without breaking a sweat.
Just after shelter-in-place went into effect in March of 2020, Live Pretty on a Penny founder Erin didn't miss a beat, rounding up five easy DIY projects to conquer during quarantine. They range from board and batten wall to peel-and-stick wallpaper and finally a smart and small, shared workspace for parents and kids.
In addition to a robust and practical DIY section to peruse, she has an entire page dedicated to thrifting. We're here for her tips, and the subsequent makeovers on a dime. Err — we mean a penny.
Do you love a good Ikea hack? Then look no further than Grillo Designs. Medina Grillo — a self-described Ikea lover with a boho flair — knows how to pull off and roundup some of the best revamps.
We love her tips for adding a cooling unit to a computer cabinet, spicing up a pegboard and transforming a stool into a wall-mounted plant holder.
Grillo doesn't simply cover interiors, she does it with the eye of a renter. Her projects, in an earthy palette, accented with black and pops of yellow, include tips for turning kitchen cabinets to open shelving, hanging hallway art, buying plants online, and how to choose a sofa for a rental.
For the parents who want it all (you know, meaning children and a thoughtful, well-designed, functional home) this is the blog for you. Mother of six Gabrielle Blair, who also penned the New York Times best-seller Design Mom: How to Live with Kids: A Room-by-Room Guide, shares tips for creating smart, practical spaces.
You can follow along on Instagram as Blair walks followers through the magical renovation of a 1600s-era French countryside cottage that she calls the "Tall House." If you're just catching up, don't worry, she's documented the renovation in her Instagram story highlights, from the history of the house to picking paint colors, hardware, sinks, ranges, and more.
Parents, you only think you have storage woes. Wait until you meet Alison Mazurek, the creator behind this tiny living blog based out of Vancouver, British Columbia.
The family of four shares strategies behind living small, and all the feats it entails. The takeaways are inspiring, from curating wardrobes to juggling laundry, and sharing a single clothes closet to managing clutter. These tours detail more strategies, furniture hacks, and minimal wins.
She also does a lovely job of curating a section on buying less, and what they gain in return.
When parents need ideas for decorating nurseries, bedrooms, and even shared bedrooms, Joni Lay's blog Lay Baby Lay is the place to click. Colorful, budget-friendly yet practical and chic, Lay weaves design with function.
Sure, kid's rooms are fun but she also knows how to make them organized and cool. Right now we're obsessing over her daughter's loft play spaces and staring at antique wood she scored from the thrift shop and painted the perfect shade of ochre.
Jennifer Rizo and her husband have a family of five, and they've spent the last 13 years remodeling their 1950s split-level home.
Some of her most popular posts focus on celebrating the holidays — from Halloween to Easter and beyond. You can find plenty of fodder for your space by scrolling through her fireplace decor, tablescapes, front door designs, and more.
Think of her approach as clutter-free, easy-to-replicate designs. She utilizes white space with splashes of seasonal colors.
If you're a fan of small spaces, you'll fall in love with SG Style, the brainchild of designer Shavonda Gardner.
Growing up, Gardner was a nomad who ventured to many different regions, turning her into a "self-proclaimed maximalist." In other words: her aesthetic features fearless color, old and new pieces collected from all over the world, and an eclectic palette.
For those who swoon over black interiors with bursts of vibrant hues, you'll love all of her designs. She does all of this with a budget in mind and has a goal of helping homeowners achieve a big, bold style — even in a pint-sized place.
Living tiny is no small feat, yet Whitney Leigh Morris makes sharing a 400-square-foot craftsman with her husband, son, and two small dogs look effortless.
Located among the canals of Venice, California, Morris and her family occupied the home (from which her blog is named) for several years but recently decided to buy a tiny home of their own in the French countryside.
We can't wait to see how the family renovates the farmhouse on a budget, salvaging and repurposing along the way. In the meantime, her blog includes all kinds of practical tips for living mindfully, from decluttering to waste-free holiday decor and mini (but awesome) WFH spaces.
Founded by sisters Elsie Larson and Emma Chapman, this whimsical lifestyle blog is practical, eclectic, colorful, and chock full of inspiration.
You'll find the DIY for absolutely every skill level from easy-peasy pop-pom magnets to hand-painted daisy wallpaper and even an incredible built-in shelving unit. The sisters share tours, makeovers, and updates of their own homes, too. You won't click away without adding a project to your to-do list.
Spearheaded by interior designer Carmen Rene, Aquilo Interiors features an impressive — and gorgeous — color palette that marries culture with design.
She describes her aesthetic as eclectic, layered, and maximalist, focusing on modern lines, unexpected prints, and a rainbow of colors. Her website and blog features the details of these renovations or new projects, providing an inside look into the industry as a whole.
If you have colorful, plant-loving, textile-focused designs on your blogger wish-list, then let us introduce you to Memphis-based interior designer Carmeon Hamilton.
A few of our go-to posts revolve around her love of plants. A nature-inspired guest room makeover incorporated rich, terra-cotta hues with woven furniture pieces, graphic art and palm fronds. We also love her smart tips for unearthing plant containers, which incidentally, is a beautiful example of plant styling, and mixing greenery among accessories.
One of the OG design bloggers, Victoria Smith started SF Girl by Bay from her San Francisco apartment in 2006. She's since relocated to Southern California, closer to her hometown of Los Angeles, and opened a French vintage home goods shop called Super Marche, featuring a coveted inventory of old oil portraits, chic rattan tables, and Scandinavian furnishings.
While she posts on travel, fashion, and dining, she does so with a focus on interiors. (Think, what to wear to a chic French hotel or oyster bar.) Her style is at once charming, whimsical and gritty. She'll draw you in with her penchant for cozy European countryside, and knack for finding the perfectly eclectic to fun and fanciful minimal spaces.
This robust DIY website was launched by interior designer Maxwell Ryan in 2001 as a newsletter for clients. Fast forward to 2004, and it became a media company that's now regarded as one of the leading sites for all things home design.
Many of the bloggers on our list have been featured within the pages of Apartment Therapy, making it a destination to find plenty of experts to follow. No matter your style — old world, modern, minimalist, Spanish, Danish, you name it — you'll find shopping guides, how-to's, and advice on creating your ideal space.
Victoria Ford's blog was actually named by her husband, proof that she's not the only one in the family with good taste. She's the kind of person who you'd want to plan a picnic with (she'd bring all the cozy plaid throws, naturally) or tailgate with, even if that's not your kind of thing.
Right now, you'll love following along on Instagram (her weekend stories are a must) as she and her husband renovate their home.
In consistent backdrop of crisp black and white tones, you'll love scrolling through the blog Homey Oh My. Based in Los Angeles, founder TKK demonstrates how to curate spaces, collections, and accessories in a simple, minimal palette, even with the addition of a new baby.
We love her post on curating a dishware collection, which she says is rooted in simplicity and versatility. That said, she does know a thing or two about when to add a pop of color, like a wall of sage green, or a blush pink accessory. We're here for it, because she's just as cool as her preferred palette.