Poor tilapia. In a culinary world obsessed with fancy halibut and wild salmon, it's often overlooked.
But while tilapia is often underrepresented in culinary circles, it's actually the fourth most commonly purchased type of seafood in the United States. It's inexpensive and easy to cook, and with a delicious taste and a flaky texture, it's the perfect canvas for a variety of dishes.
It also packs an impressive 26 grams of protein per 3.5-ounce serving with less than 3 grams of fat.
Sold yet? Whether you're new to tilapia or have been cooking it for years, we rounded up 25 simple, healthy, flavor-packed recipes starring this incredible ingredient.
Once you've stocked up (look for wild-caught or farmed fish from Canada, the United States, Ecuador, or Peru), meet us back here to cook up your catch!
Handheld, customizable, and perfect for sharing — is there anything not to love about the taco? Add tilapia and you've got a winning combo.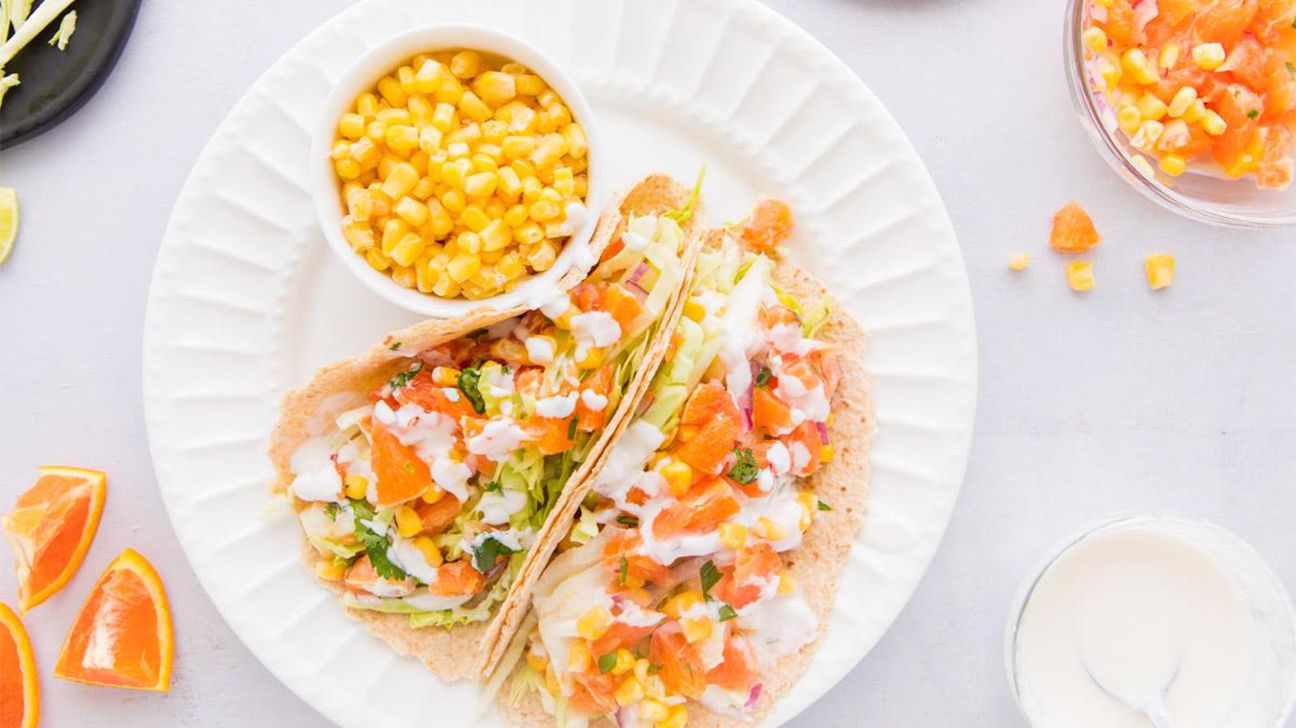 Taco Tuesday? Count us in! We love the tender, mild tilapia juxtaposed with the sweet juice of Cara Cara orange and the light and tangy yogurt slaw.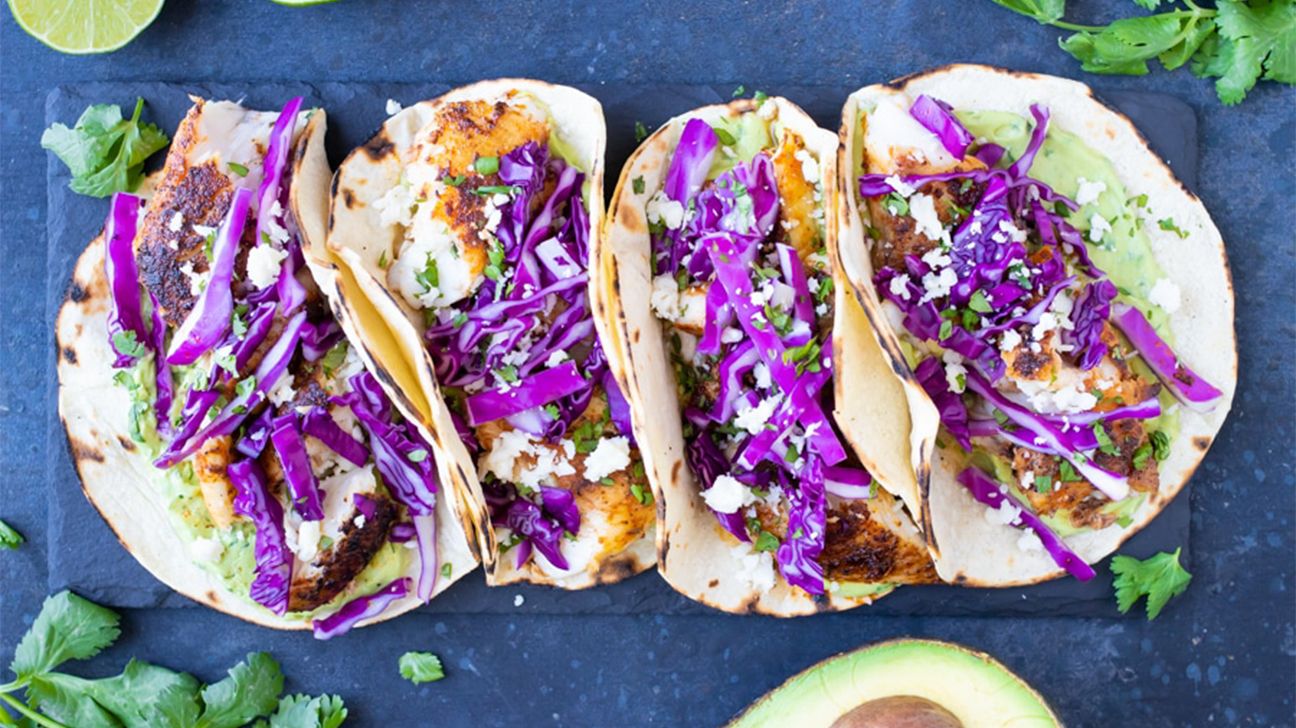 Is there anything avocado can't improve? The creamy richness of the avocado sauce helps balance out the heat from the cayenne and paprika blackening spice, yielding a perfect bite every single time.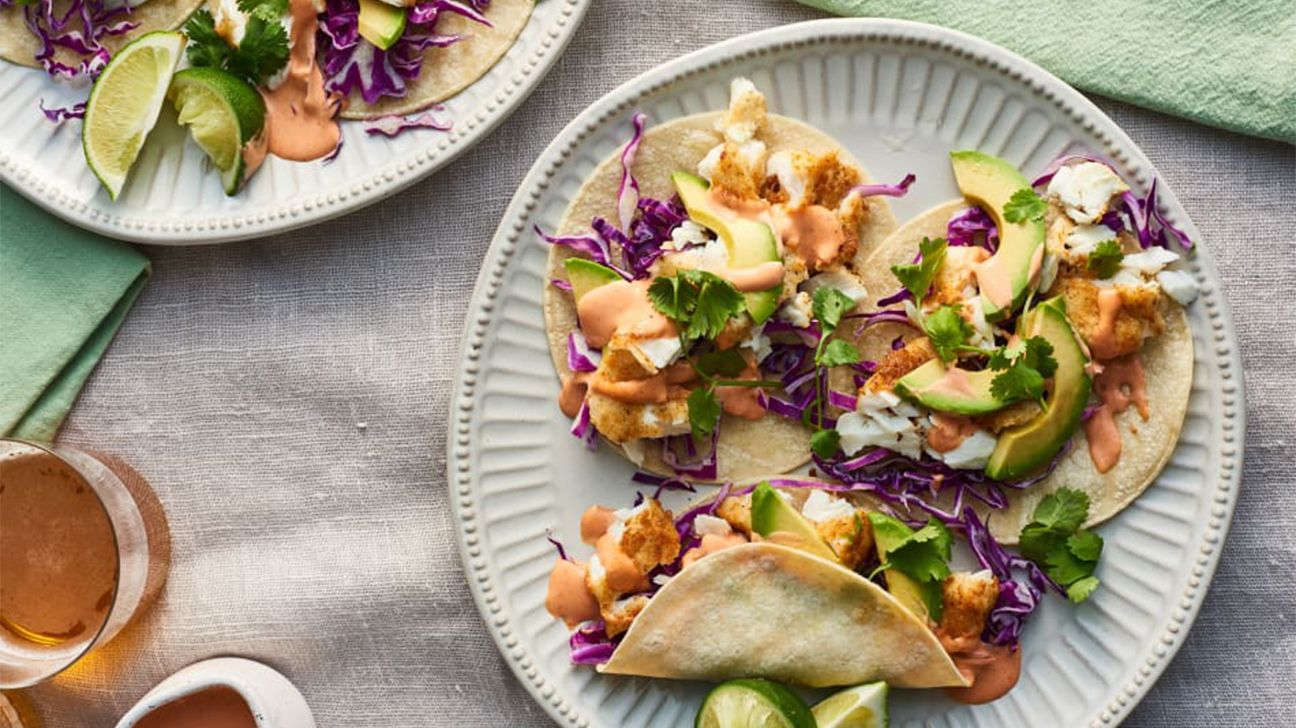 If you're looking for a little more crunch factor in your fish tacos, these pan-fried panko-breaded bad boys are where it's at.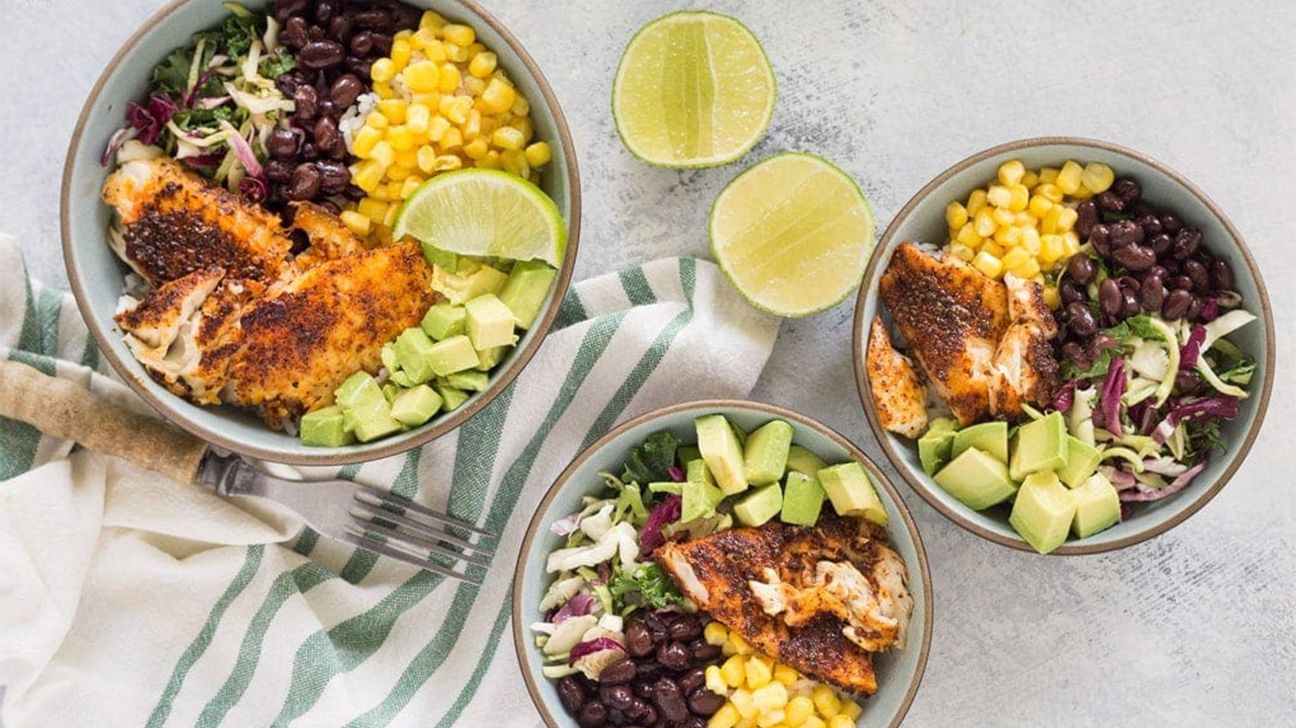 Tacos without the carbs? We're in! These balanced bowls are packed with black beans, corn, cabbage, and avocado, which perfectly complement the beautifully blackened fish.
One-pan meals, you say? Sign us up.
Light and lean tilapia pairs beautifully with this rich garlic and lemon cream sauce. And the best part? It takes just 15 minutes to cook.
Loaded with mojo seasoning and served with a sweet and spicy pineapple salsa, these blackened fillets are the perfect easy weeknight meal.
If you enjoy a little heat, you're going to love this spicy, zesty tilapia, cooked simply in the pan and served with a refreshing apple salsa.
We are all about simplicity, and this Mediterranean-inspired tilapia is rich in flavor, color, and nutrients without any dairy, gluten, or heavy add-ins.
This Southwest-inspired skillet is loaded with protein, veggies, and flavor. Bread crumbs give it that deep-fried crunch without the grease, and corn and black beans balance the heat with earthy sweetness.
Yes, you can make a delicious dinner with just three ingredients! Grab an onion, a can of diced tomatoes, and some fresh tilapia and you've got dinner in 15 minutes. Did we mention cleanup is a breeze?
Should you broil or bake? What temperature is best for fish, again? Take the worry and calculation out of baking with these savory recipes that get it just right every time.
This crispy, cheesy crusted tilapia will quickly become a family fave. Add a side of grilled broccoli or minty snap peas and you've got a knockout meal.
The familiar and comforting mix of butter, garlic, and lemon is a welcome friend to any fish. This version gets on the table and into your mouth in less than 20 minutes — yassss!
Love bruschetta in all its tomatoey glory? This roasted tilapia with bruschetta topping is loaded with sweet balsamic and tomato flavor and served on a bed of nutrient-dense greens. Even Nonna would approve.
We're obsessed with this lighter take on fish and chips. It's crusted with crunchy almonds, packed with zesty dill and lemon, and served with a Greek yogurt-based dip. Add a side of mashed peas and chips, and the dish is complete.
Why bust out a deep fryer when you can get fish this crispy in the oven? Panko, Italian seasoning, and a light, lemony aioli come together to create a drool-worthy meal.
Look up the word "comfort" in the dictionary and you'll find a picture of a casserole. OK, not really, but that should be true (we're petitioning Merriam-Webster).
Try any of these amazing casseroles when you need a meal that's hearty, makes great leftovers, and is oh-so-comforting.
With tilapia baked on a healthy bed of spinach and coated in a layer of creamy sauce and cheese, this might be our new go-to way to get picky eaters to eat fish AND greens all in one go!
For those who aren't superfans of anything too fishy, this Asian-inspired casserole packs lots of sweet and tangy flavor, along with a generous helping of cabbage and mushrooms.
This casserole is ideal for using that frozen tilapia hiding out in your freezer. It's layered with colorful veggies, creating a melt-in-your-mouth meal that's full of nutrients and rich flavor.
Loaded with fresh aromatic herbs like dill and cilantro and with a generous layer of bubbly cheese melted on top, this casserole is an '80s childhood dream come to life.
Eating salad doesn't have to be a painful experience. Check out any of these creative options that are loaded with veggies, flavor, and balanced texture. They're way better than a boring Caesar.
Got an air fryer? This is how to use it. This tilapia is crusted in tortillas and "fried" until supercrispy in the air fryer. Top it off with a tangy chipotle-lime dressing and you've got a satisfying, veggie-packed meal.
Sometimes the simplest meals are the tastiest. This green salad adorned with sweet ripe mango and buttery avocado is the perfect bed for a simply grilled fish fillet.
For a little extra kick, this Thai-inspired combination of peanut butter, coconut milk, curry paste, and lime takes blank-slate fish to a whole new level.
Sweet strawberries, creamy avocado, crunchy cucumbers, and spicy lean tilapia fish: It's all the flavors of summer in a Paleo-friendly bowl!
When you've got a good fillet of fish, there's often no need to hide it behind fancy, expensive ingredients. We love the simple, fresh flavors of this bright tilapia salad and how easy it is to pull off.
Anything with candied pecans is a friend of ours. This salad uses a base of vitamin A-loaded spinach, earthy mushrooms, and sautéed zucchini to bring out the sweetness of the tilapia. And don't forget the zesty lime vinaigrette to wake up those taste buds.