We include products we think are useful for our readers. If you buy through links on this page, we may earn a small commission Here's our process.
Greatist only shows you brands and products that we stand behind.
Our team thoroughly researches and evaluates the recommendations we make on our site. To establish that the product manufacturers addressed safety and efficacy standards, we:
Evaluate ingredients and composition: Do they have the potential to cause harm?
Fact-check all health claims: Do they align with the current body of scientific evidence?
Assess the brand: Does it operate with integrity and adhere to industry best practices?
We do the research so you can find trusted products for your health and wellness.
Whether COVID mucked up your meal plan or turned you into a sourdough starter sage, 2020 may have changed your eating habits. So, what's the best way to get your nutrition back on track? You could do far worse than a food journal.
Yes, we mean logging your meals, snacks, and drinks.
Food logs involve writing down every tasty morsel and sip that crosses your lips. By keeping track of what you consume, you get a clear picture of your diet. This can help you work out what to change (and what to keep doing) so that you reach your health goals.
Fortunately, 2021 ushered in a heap of food journal options. From apps to printables, there's a food diary protocol that will work for you.
Ready? Here's your food journal starter guide.
A food journal or diet diary is a daily log of what you eat and drink throughout the day.
It might help you:
get a clear picture of your daily nutrition
identify unhealthy habits
pinpoint food triggers and sensitivities
hone your meals and snacks to improve your health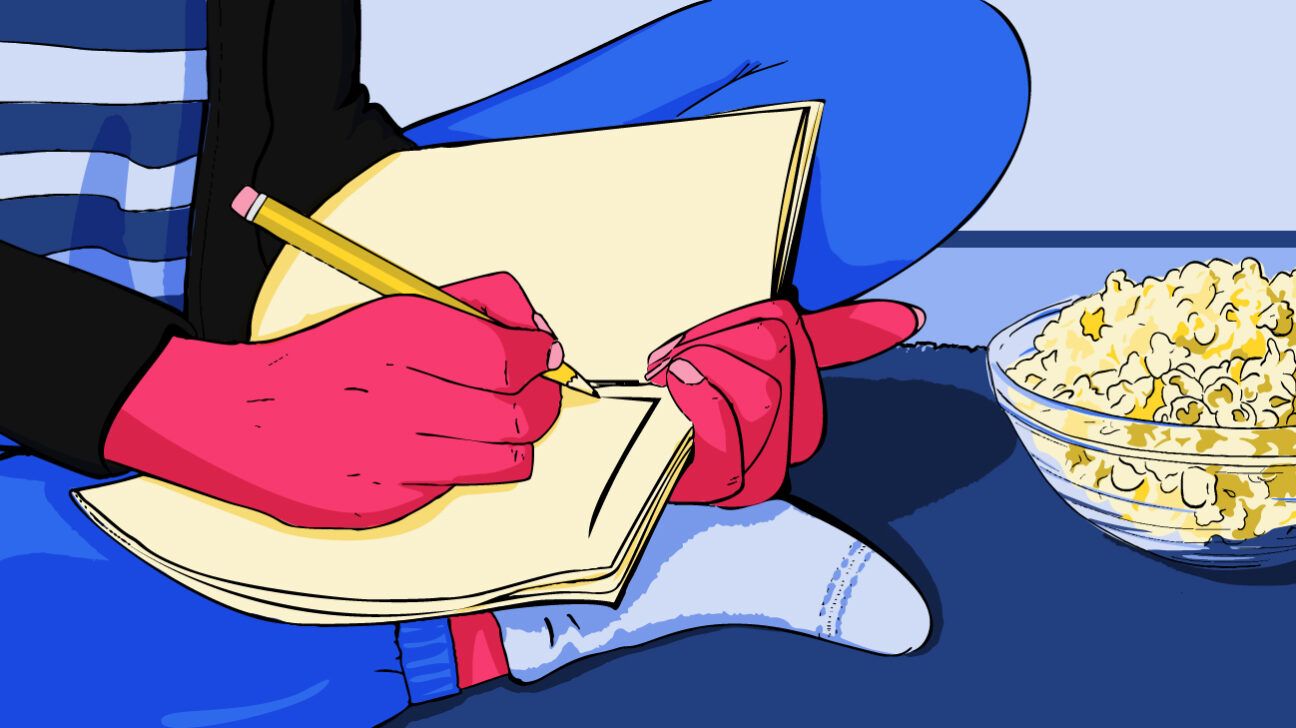 There's an old saying in the medical community: Let thy food be thy medicine. (Maybe they say "thy" a little less in 2021.)
Basically, your daily noms are incredibly useful tools to manage your health. Sure, good nutrition isn't a cure-all. But it's the foundation for a tip-top body and mind.
Food journaling is simple but powerful. Peeping everything that goes into your face-hole every day? Well, let's just say it's eye (and mouth) opening.
A bird's-eye view of everything you eat can help you identify all the changes necessary to…
Food journaling for weight loss
Yep, it's true. Something as simple as paying attention can help you reach your weight loss goals.
In one study, researchers asked 142 folks with obesity to keep a food journal for 6 months. At the end of the study, the peeps who'd logged their food most consistently had also shed the most pounds — about 10 percent of their body weight.
Researchers concluded that spending just 15 minutes a day on food journaling can boost your chance of successful weight loss.
Meal tracking for better health
Do you have a well-balanced diet? Wait a sec, what does that even mean?
According to the latest United States Department of Agriculture (USDA) dietary guidelines, these are the core components of a healthy diet:
Notice what's missing? Sugar, salt, alcohol… A food journal helps you identify which food groups you're missing and which less healthy foods you're eating a little too often (looking at you, processed foods).
Diet diaries for food sensitivities
Feeling sluggish or stopped up? Your food *might* be to blame.
Keeping track of what you eat can help you identify what's triggering your symptoms like:
Elimination diets are still the gold standard for pinpointing food sensitivities or intolerances.
Feeling gassy or gurgly after a meal is *not* the same thing as having a food allergy (though it may indicate a sensitivity or intolerance).
🚨 If you experience hives, throat tightness, or trouble breathing after eating a new food, call a doctor ASAP. 🚨
Food allergies can be life-threatening.
The best diet diary is the one you actually use. Whether you prefer digital or pen and paper, the goal's the same: write down everything you consume, every day.
Some peeps prefer food and fitness apps like:
Others use Google spreadsheets, print off a chart, or co-opt a nonfood journal (#SneakyPants). The sky's the limit.
What should I write down?
Tracking your food intake is the primary goal.
Depending on your reason for food journaling, you might also track:
macronutrients
hydration (how much water are you drinking each day?)
exercise
types and frequency of bowel movements
You may be an old-school pen-head or an app freak. If you prefer kicking it Boyz II Pen, print off this food journal template.
Stick it to the fridge and get ready to track every bite and sip.
Make sure you apply the right mindset to your food journal journey. The following steps will help you boost your benefits:
Pick a time. Maybe you prefer a midday log and bedtime log. Or maybe you need to write things down after each meal. No matter how many times you pull out your food journal each day, stay consistent with your timing.
Review it weekly. A quick weekly review will empower you to make slow and steady changes toward your health goals. Your weekly check-in is also the perfect time to make a grocery list for next week.
Don't obsess. Food journaling works differently for everyone. Its purpose is to help you become mindful about your eating — not obsess over every bite. If you struggle with disordered eating, food journaling could become a triggering habit.
Remember to savor the flavor. If all you're thinking about at mealtime is logging each bite, pause. Take a deep breath. Enjoy your food! Food journaling is a tool, not the end goal.
Research suggests that food journaling — writing down everything you eat and drink — will motivate you to make healthier choices.
A food journal can be a tool for weight loss or healthy meal planning. Diet diaries can also help you identify the relationship between specific foods and symptoms (wait, some beans make you fart? 🤯).
If you have an eating disorder, food journaling might not be healthy for you. Talk to your doctor first. Also chat with your doctor if you're trying to lose weight and food journaling, a healthy diet, and exercise don't seem to help.