We can thank TikTok for a lot of things, like reviving Vine vibes, making us all want to learn dances for some reason, and giving us something to do during quarantine (read: making whipped coffee and homemade bread.) Oh, and introducing us to the phrase "vaxxed and waxed."
But now that the Centers for Disease Control and Prevention (CDC) gave fully vaccinated peeps the green light to travel again, we don't need as much help preventing boredom — we need help planning the next big adventure. And whether you're ready to head overseas or you want to stick to a stateside vacay, you're going to need a little inspiration.
You're in luck (thanks again, TikTok!) because we found the nine best accounts you should follow for the best summer adventure inspo. 👇
Best TikTok accounts to follow for summer travel inspo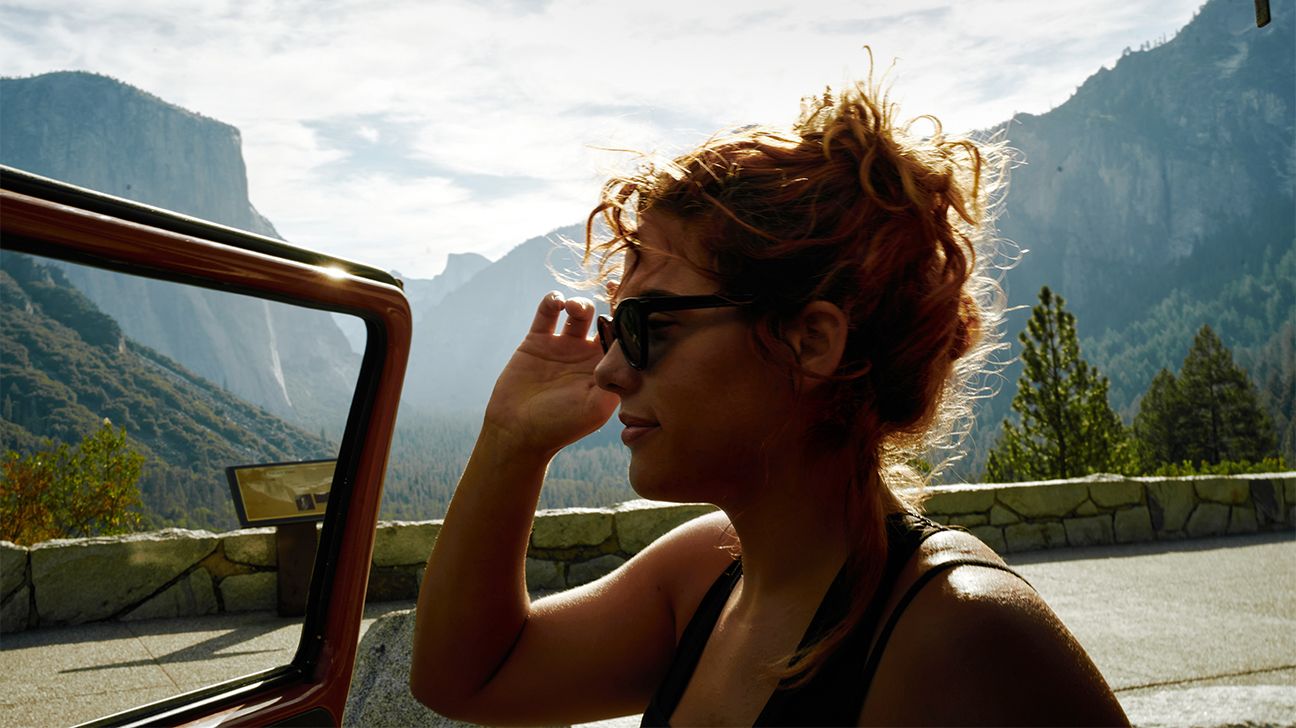 As you can probably guess from the handle, this account aims to inspire you to add a U.S. travel destination to your bucket list. The account's owners — John and Allie — share stunning views of different outdoor adventures in an ongoing series tagged "I can't believe this is in America." If you're looking to spice up date night, you'll love adventure date ideas, so grab your hunny and start planning your next trip.
Travel photographer and blogger Renee Hahnel's account has a lot going for it — from simple hiking tips to gorg international travel vlogs — but we love it (and her Instagram) for the breathtaking shots of America the beautiful. She provides rankings of the best and worst National Parks (she says she's been to all of them 😧), views of sunset hikes, and photography tips. You can also find more in-depth travel guides on her blog.
Elaine Ho told us that she loves using her @puretrips account to create "positive connected experiences that spark joy and promote mental health" — and we're here for it. Her account features the best of west coast travel, with ideas for day trips, road trips, things to do in the city, and tips for hiking like a pro.
@riotravelers (run by couple Trent and Sarah Anderson) is the perfect account for international travel baddies, whether you're newlyweds planning a water bungalow honeymoon in the Maldives or a single babe trying to go volcano boarding in Nicaragua with your bestie. They have an ongoing international travel bucket list, trip ideas for young people, and tips for traveling without blowing your savings.
@thetraveltauruss (aka Alea Simone) is a travel consultant and blogger, using her travel and content expertise to help TikTokers find some pretty legit travel deals. She finds super cheap round trip plane tickets and hotel packages — like a $324 round trip ticket to Rome and a $191 round trip ticket (with hotels included!) to Las Vegas. She often uses comments on her past videos to inspire her next video, so it might be worth dropping her a comment if you've got a travel destination in mind. 😏
Outside of her deal videos, she also posts advice for making your trip affordable (hi, hostels) and safe AF.
Si & Lauren Willis's account is entirely devoted to food (umm, #RelationshipGoals much?). With a goal to eat food from every country in just 80 days without leaving NYC, their videos will inspire you to get your a$$ off the couch and start exploring the restaurant scene around you. You might even be tempted enough to do a global food challenge in your own city. (Keep us posted on how that goes, pls. 🤤)
If you've spent more than 10 minutes on TikTok, you've probably seen a video from @menwiththepot. Forget hotdogs over a campfire, this guy posts step-by-step gourmet cooking videos where he whips up everything from burgers and skewers to homemade gnocchi… except in the middle of the forest. It's kind of like "Bear Grylls" meets "Chopped."
These videos will have you packing up your entire pantry and heading for the woods. But if you're not the outdoor cooking type, buckle up for one of the most satisfying ASMR experiences of your life.😍
We're fans of Denae McGrath's account because she gets real about what you need to know about camping — including WTF you're supposed to do if you have your period in the wilderness. She also posts videos with cooking tips, gear recommendations, and ways to stay as eco-friendly as possible.
If half the reason you're camping is for the thrill of a campfire meal, this one's for you. While the account's owner, Ashley, is a mobile coffee shop barista by trade, her TikTok account also features road trip and camping vlogs with the ultimate camp cooking inspiration. She walks you step-by-step through all kinds of yummy recipes — like nachos, banana boats, and even cocktails — that are campsite-friendly. You'll need some bigger equipment (like a Dutch oven or a blender) for some of her recipes, but making room for it is worth it because eating is half the fun of most trips anyway.🙃
Crosby Melendi's account chronicles her life as she travels full-time while working remotely and living in an RV. In addition to a healthy serving of U.S. destination ideas and inspo, she also gives a ton of tips for working remotely on the road. She even has a few posts on how to find remote jobs so you can start your own full-time RV adventure. Vroom vroom!
Note: The personal opinions and religious views of the account owners above are their own and do not represent Greatist.