We include products we think are useful for our readers. If you buy through links on this page, we may earn a small commission. Here's our process.
Greatist only shows you brands and products that we stand behind.
Our team thoroughly researches and evaluates the recommendations we make on our site. To establish that the product manufacturers addressed safety and efficacy standards, we:
Evaluate ingredients and composition: Do they have the potential to cause harm?
Fact-check all health claims: Do they align with the current body of scientific evidence?
Assess the brand: Does it operate with integrity and adhere to industry best practices?
We do the research so you can find trusted products for your health and wellness.
If you live in a small space then you're well aware of the benefits of utilizing of every possible square inch. Outdoor spaces — no matter how small — are no exception.
With summer just around the corner, there's no better time to sweep up that leaf covered patio and finally put it to work. Whether you're envisioning a lounge space, edible garden, dining area or all of the above, follow these steps to spend more time outside this year.
Before you fill your virtual shopping cart with furniture, start a mood board for your patio on Pinterest or Instagram. Stick to a style: think minimal, boho, vintage. Choosing a style will help keep the space cohesive, which is particularly helpful with small spaces.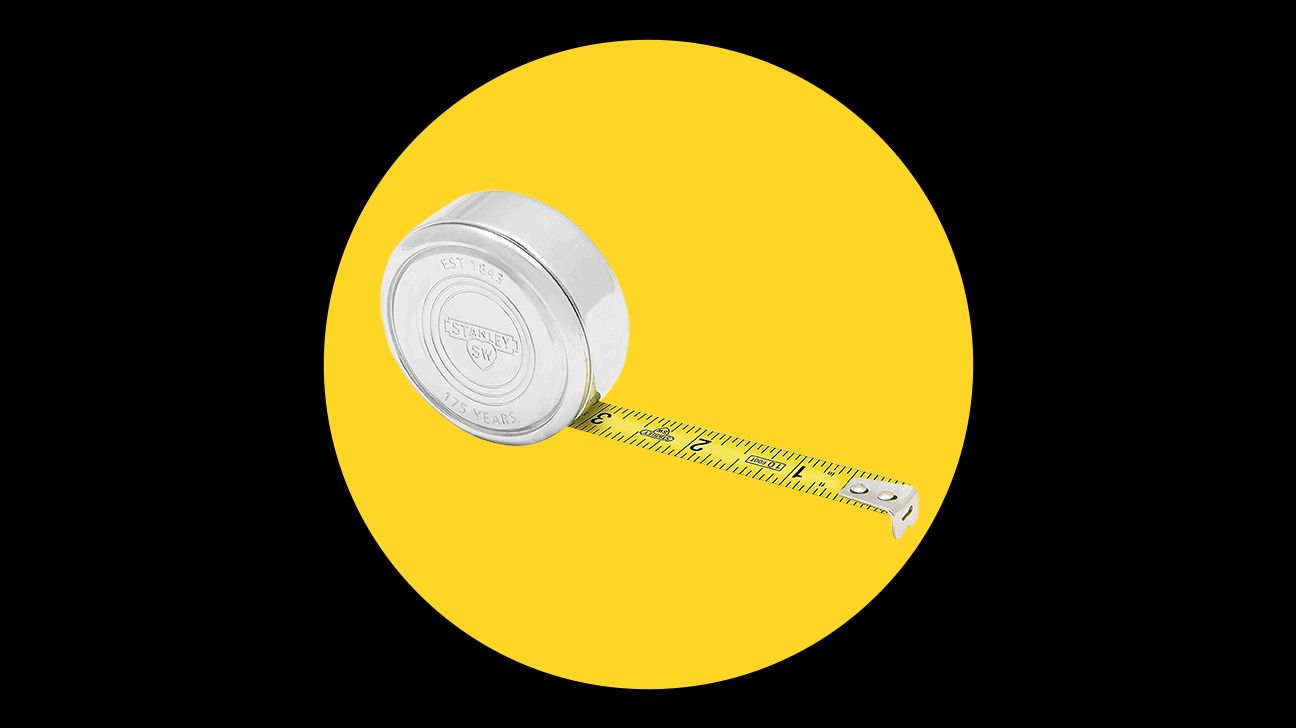 So, you have an idea of how you'd like to decorate. But before you even think about scrolling for furniture, it's time grab your measuring tape and head outside.
Take measurements, and record the length and width of your patio, then and save them on your phone. If you have a balcony, you may want to measure the height of the railing and any opening spaces above the railing if you're considering adding any kind of privacy features.
Keeping all the measurements with you will save more trips outside.
Now that you've created your mood board and measured, it's time to decide how you want to use your space.
Prioritizing is must, so write a list of your goals for the space to help keep you on track. For example, if you want to carve out an area for a small edible garden, you may not have much lounge space.
Or, if you plan to eat or work from your patio, you may want to consider a small bistro table. If you create a cluttered space, it may be difficult to navigate and less functional.
The simplest way to define a space is by grounding it with a rug. On a practical level, it'll keep the ground from getting too hot or too cold. (If you plan to use your patio for yoga or to meditate, you can layer your mat over it, too.)
Make sure that you choose a rug intended for outdoor use. Outdoor rugs are more durable and won't fade or fray like indoor rugs. But keep in mind they still require regular maintenance. So, sweep regularly, wipe up stains and, if they're in an unprotected area, store them in a protected spot during inclement weather.
If you want plan to use your patio for regular dining or working, you may want to consider a small table. Depending on the size of your space, you may be able to accommodate a bistro table with two to four seats. These also work well for small spaces because you can often find versions that fold up, making way for a more flexible space.
If you plan to cook outdoors, you can opt for a small grill or barbecue. If you live on a balcony, you want to may want to consider the flow of smoke that will waft into the doors and windows of your neighbor's homes.
If you have more a of lounge space in mind for reading or napping, consider a pair of lounge chairs. If you plan to entertain, you'll need more seating. A couple of lounge chairs and some floor seating, like pillows or poufs can accommodate more bodies.
When choosing furniture, it's important to purchase items that are made to live outdoors. Metal and teak wood, for example, can endure the elements. Even so, it's good to have a plan to cover and protect the pieces in the off season so that they last longer.
Choose pieces that multitask. Like we mentioned, pillows are excellent at doing double duty. Stools, floor cushions and poufs also make great seating, but can double as a coffee table, too.
Small outdoor bar carts not only make great surfaces to mix and serve drinks, they can also function as space to serve food and snacks. A potting bench is great for plant use but clean it up and, like magic, you also have an outdoor bar.
Storage needs can be addressed in all kinds of ways. A large basket is great for tossing pillows, blankets, books, Bluetooth speakers and more. If you plan to use your space for cooking and prepping food, consider a modular cabinet that has a good work surface and cabinets for stashing pillows, throws, and the like.
Think about the amount of light your space gets. If there's a lot of sun throughout the day, or even during the hours you intend to use it, you'll need some sort of shade.
An outdoor umbrella, or even a casual beach umbrella can do the trick. If you want something more permeant, consider a sail shade. You'll need space to hang it, from the side of the home or building, and a fence. You can also consider hanging bamboo shades if you want shade plus privacy.
Lighting is a must for outdoor spaces. For warm, intimate lighting, you can opt for hurricanes lanterns with candles or with solar or battery powdered lights. If you plan to entertain, a small string of café lights is great for creating a festive mood.
If your patio gets a good amount of morning and or afternoon sunshine then it'll make a great space for plants or small-scale gardening. Small terra cotta pots can hold herbs, but if you have more space you can grow cherry tomatoes, greens etc.
Don't discount walls, which make excellent spaces for growing vertical, another great solution to growing more in small spaces. If your patio's a balcony, don't overweigh it with heavy planters, choose containers that are lightweight. Whatever you choose to grow, make sure it's something you like to eat so nothing goes to waste.
You don't need a large space to enjoy outdoor living.
Whether it's a simple chair and table for drinking your morning coffee or tea, or a quiet space to meditate, a few simple additions can make any space a welcome destination.
You can buy pieces new or secondhand. Rusted metal furniture can be spruced up with sandpaper and a new coat of paint. And you don't have to buy everything at once. Choose pieces you love as you find them. Don't settle for something you'll only like for a short time.
Chantal Lamers is the home editor at Greatist, covering everything from design to DIY to zero-waste topics. Find her tips on homesteading (and chicken wrangling) in the suburbs on Instagram.