This article originally appeared on January 28, 2020, on our sister site, Lonely Planet. Some info may have been updated to be more current.
Say you're visiting a new city and you're a little short on time. Or maybe you're craving exercise, but don't feel like running alone. The solution: take a sight running tour. You'll run from landmark to landmark, take in some beautiful views and get a dose of history, all in one fell swoop.
It's part sightseeing tour, part exercise, and part social activity. Not in tip-top shape? No worries — guides can customize the tour to fit your running style, whether it's a slow and steady trot (with lots of breaks in between) or a lengthy marathon-style run. Here are some of our favorites.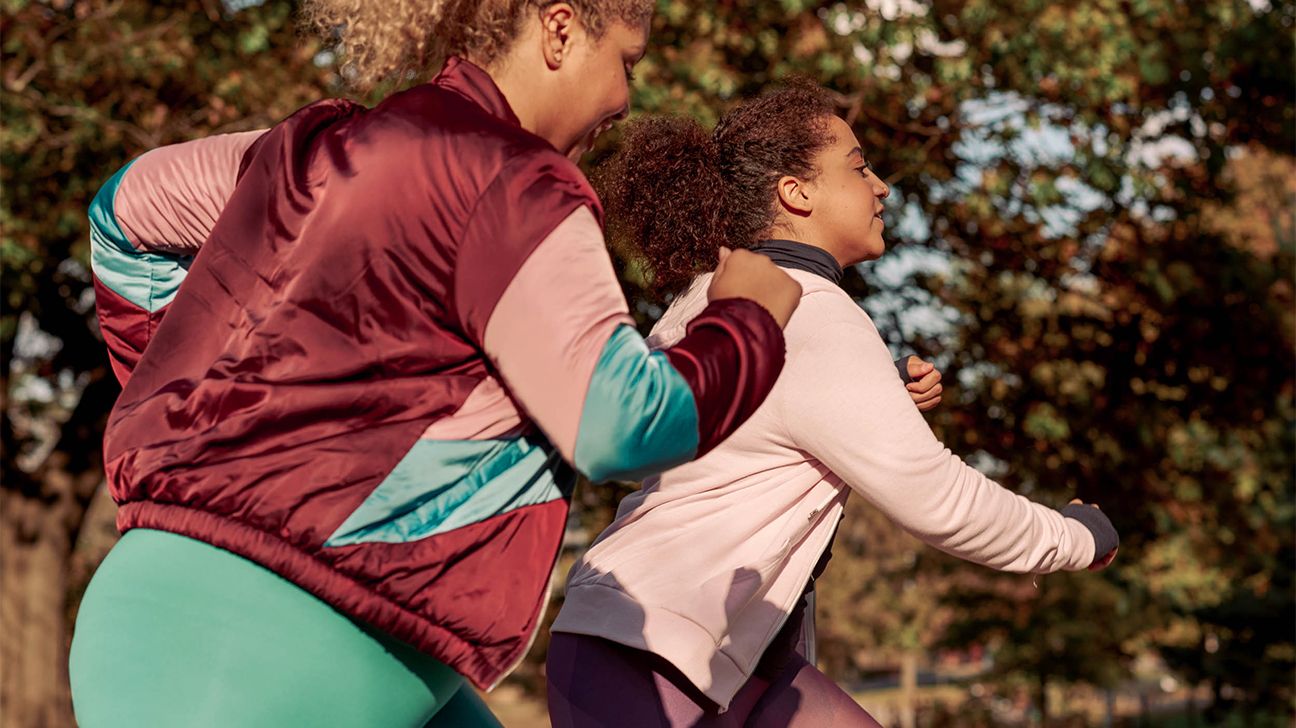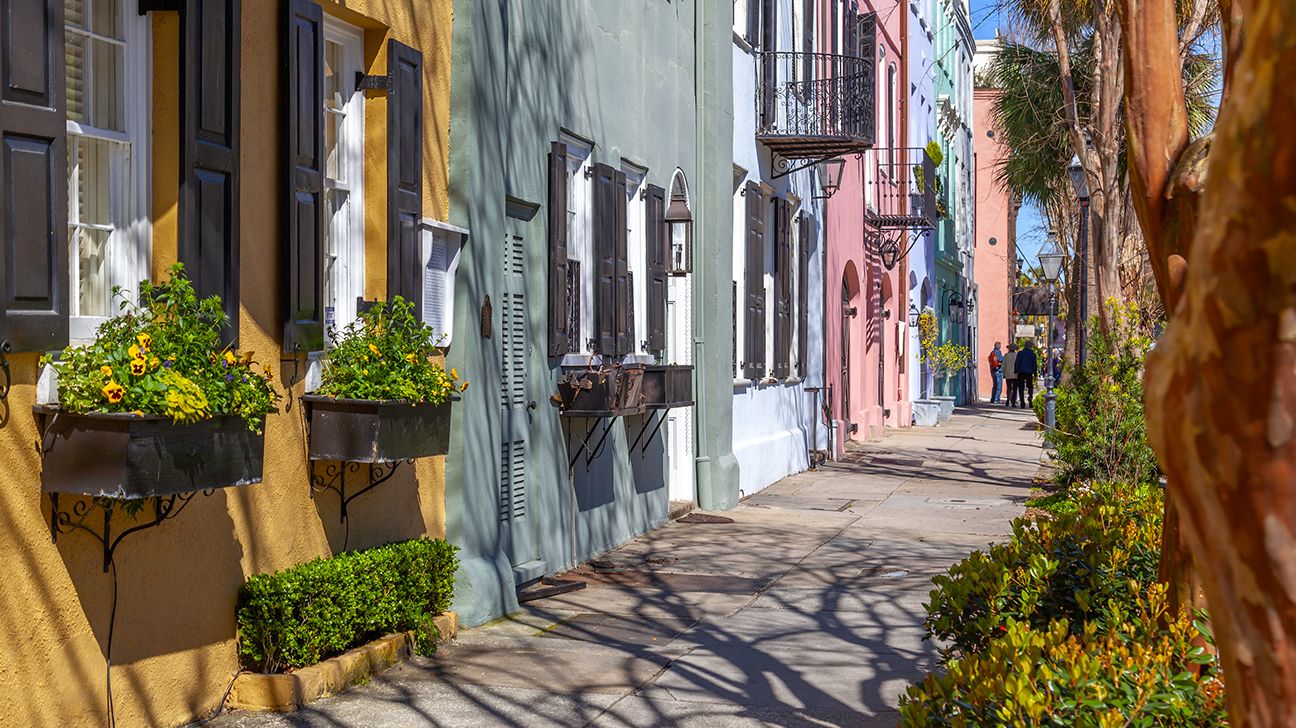 Shaun Garrison, a lifelong soccer player who studied history at Clemson University, will show you around the Holy City on a whirlwind tour. As the owner of Charleston Steeplechase, his goal is to show you as much as possible.
"There is so much history concentrated within approximately 3 square miles," says Garrison. "This is the second-largest historic district in the world behind Rome. It's more than 90 square blocks and includes approximately 5,000 historic structures. Of those 5,000 buildings, more than 800 of them date back prior to the Civil War and more than 70 date prior to the American Revolution."
The concentration of history and architecture in Charleston makes everything incredibly accessible. One minute you're jogging past the Neoclassical and Romanesque architectural wonders of Church Street; the next minute, you're passing the Calhoun Mansion, which Nicolas Sparks fans might recognize from the 2004 romance, "The Notebook." Scenes from the movie were filmed there. You might even stop by White Point Garden for a view of James Island, where the first shots of the Civil War were fired upon Fort Sumter.
Last but not least, pass 13 Colonial-era buildings known as Rainbow Row. Pro tip: Wear a belt bag, so you can tote your phone along — you'll want to snap photos along the way.
Savannah is also jam-packed with history. In fact, every corner seems to have a story to tell. It's full of historic mansions, adorable B&Bs, and, of course, lots of Southern charm. Meet up with Steve Prudhomme, a 30-year running veteran, and owner of Savannah Running Tours, and make a beeline for Chippewa Square in the heart of the city. This is the spot where the park bench scene in Forrest Gump was filmed.
"There's no lack of scenery here," says Prudhomme, who will sprinkle in a dose of history and pop culture throughout the 5.5-mile route.
Chances are, you'll be so wrapped up in the dreaminess of the 100-year-old oak canopies and wrought iron balconies, you won't even notice the calories you're burning. Run by the Forsyth Park fountain, cobblestone streets, and historic homes dating back to the 1700s and 1800s.
"With its beautiful squares, historic homes and stately live oak trees adorned with Spanish moss, Savannah is a feast for the eyes and for the legs," Prudhomme notes. "Running is such a wonderful stress reliever and always leaves me feeling more alive and vibrant."
Early birds will love City Running Tours' Diamond Head sunrise running tour. Meet at the Honolulu Zoo for a 5 to 5.6-mile run. From Waikiki beach, your guide will take you to the Diamond Head Lighthouse for photos at the famous surf spot lookout, through the Diamond Head crater and up to the top of Diamond Head for the grand finale: a dreamy 360-degree view of Honolulu, Waikiki, and Hawaii Kai. It typically takes about 2.5 hours.
There's also the option to take a waterfall run, historic downtown run or sunset run and yoga tour. Michael Gazaleh, the president and CEO of City Running Tours, says they have seen every type of runner from beginners to a family of runners to people training hardcore for their next marathon. You can choose any mileage you'd like from 2 to 26 miles.
City Running Tours has tours in a handful of cities, including Boston. If you choose the State House and Brownstone Run, you'll see everything from skyscrapers to historic neighborhoods. Jog along Boston's Freedom Trail, past shopping areas and to the final resting place of Samuel Adams, Paul Revere, and John Hancock. Other pitstops include the Massachusetts Statehouse, Beacon Hill's pricy properties, and Federal Style row houses.
Don't forget to take a photo on the narrow cobblestone Acorn Street, which is said to be one of the most photographed streets in the nation. After about 3.4 miles, you'll finish the run in Boston's Back Bay.
Plenty of hotels are also in on the sight running trend. The Westin, for example, has more than 250 run concierges around the world. And in case you didn't come prepared, there's a gear-lending program that provides guests with sneakers and apparel during their stay. So, basically, there's no excuse not to run.
At the Westin Riverwalk in San Antonio, guests may go on a guided discovery run along the Riverwalk. Since 1941, it's been a popular gathering spot. In 2013, it got even better when an additional 8 miles of the walkway was added, making the grand total 15 miles, stretching from the Spanish missions to the Pearl Brewery.
It's quite scenic and more shaded than you'd expect thanks to behemoth bald cypress trees in some sections. Lining the pathway are native plants like the iconic mesquite tree, Pampas grass, and wildflowers, which attract migrating birds and Monarch butterflies galore. Listen for the gentle hum of cicadas and keep your eyes peeled for hummingbirds.
You'll be treated to whimsical public art like the group of fiberglass fish that hang from an underpass. As you run by the San Antonio Museum of Art, a Victorian-style mansion, and trendy eateries you might get some ideas for dinner. Guess what? Your running concierge is happy to make dining reservations for you.