We include products we think are useful for our readers. If you buy through links on this page, we may earn a small commission. Here's our process.
Greatist only shows you brands and products that we stand behind.
Our team thoroughly researches and evaluates the recommendations we make on our site. To establish that the product manufacturers addressed safety and efficacy standards, we:
Evaluate ingredients and composition: Do they have the potential to cause harm?
Fact-check all health claims: Do they align with the current body of scientific evidence?
Assess the brand: Does it operate with integrity and adhere to industry best practices?
We do the research so you can find trusted products for your health and wellness.
First off, if you're lucky enough to be eating waffles for breakfast, you're having a great day. Waffles for lunch or dinner? Then you're really doing it right. Savory waffles with whole wheat flour, cornmeal, and even cheddar are a great way to extend the waffle party all day long. But what is the difference between waffles and Belgian waffles?
Basically, Belgian waffles are known for their extra-large and deep square pockets that you can fill with butter, jam, or maple syrup, while regular waffles are thinner, and don't often have the same yeasted batter.
Read more about how they differ, then try your hand at making both kinds.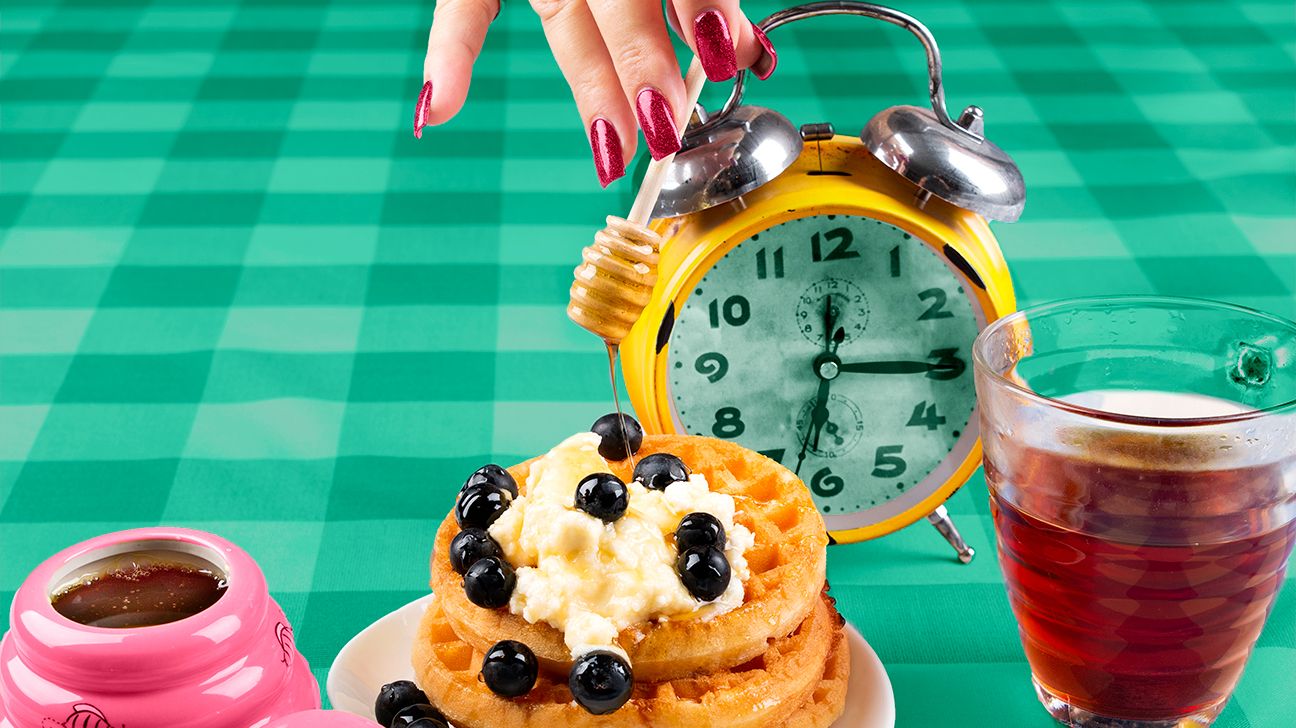 Belgian waffles originated at The Brussels World Fair Expo '58 and were introduced in North America in 1962 at the Century 21 Exposition in Seattle. Authentic Belgian waffles, also known as liege waffles, typically have a yeasted batter which makes them light and fluffy yet crisp outside, but sometimes baking powder and/or baking soda are used instead. Other versions rely on whipped egg whites (like this recipe for "True Belgian Waffles" that beats the egg yolks into the milk and butter, then whips up the whites and gently folds them in) for that airy texture.
Often you can mix a Belgian waffle batter that sits overnight, leavening for a longer period, which makes for extra fluffy and light waffles that you can start cooking for brunch the second you wake up on a Sunday morning, and is a great option for speeding up the breakfast-making process by planning ahead. Belgian waffles are often much larger than regular waffles in both diameter and thickness, and have to be made in a special Belgian waffle iron with a deeper grid pattern; you can either buy an electric waffle iron or an old-fashioned stovetop waffle maker. Traditionally topped with large grains of crunchy pearl sugar, they're also great loaded up with any toppings you can imagine, from strawberries and whipped cream to ice cream or fried chicken.
Regular waffles (or American waffles) are made in a smaller waffle iron that doesn't make pockets as deep as the Belgian waffle maker and heats up even faster because of its size. These waffles can be made in a variety of shapes (hearts, ho-hum circles, squares, even characters like Darth Vader, Mickey Mouse, and Olaf from "Frozen" are options for special waffle makers…even real-life characters like Bob Ross!) and are really easy to store in the freezer for a quick breakfast if you keep them separated with parchment paper in an airtight container.
The batter for regular waffles is usually denser than that for Belgian waffles, but both kinds of waffles contain more sugar than that other classic option, pancakes, which helps them become more caramelized for a deeper flavor (and gives them an edge in the age-old pancakes vs waffles food fight). Waffle batter also generally has more fat, which makes them crisp.
Can't decide which waffle rings your bell? Check out these recipes below and figure out which kind of waffle you prefer!
This is a basic weekend recipe you should master. Make a big batch and freeze the waffles individually so you can pop them in the toaster and enjoy them all week long. Get our Easy Belgian Waffles recipe.
Buttermilk adds a tanginess to these Belgian waffles that are particularly delightful because of the nutty-flavored brown butter. Get our Buttermilk and Brown Butter Waffles recipe.
While maybe not as quick, these yeasted waffles are the ultimate Belgian waffle recipe, chewy on the inside and crisp on the outside. The batter will double or triple while it rises so be sure to use a big enough bowl. Get the Overnight Yeasted Belgian Waffles recipe.
Crisp, delicious pancakes go gluten-free with a mix of almond flour, rice flour, and tapioca starch. There are also eggs and buttermilk in the mix, but a mashed banana ensures it stays moist, and blueberries are baked in for juicy bursts of fruit flavor. Get our Gluten-Free Banana Blueberry Waffles recipe.
Using whole wheat flour instead of all-purpose flour makes these Belgian waffles more substantial than a classic liege waffle, but they're still light and airy due to the addition of apple cider vinegar, which causes a chemical reaction with the baking powder and soda. Get the Whole Wheat Belgian Waffles recipe.
These are some serious dessert waffles. The waffles contain semolina and half-and-half which adds an extra richness that pairs beautifully with the decadent toppings. Get our Churro-Style Waffles recipe.
These savory bacon and cheddar waffles are a great pairing for any kind of meat, or if you're feeling adventurous, you can use them instead of bread in a sandwich. Get our Savory Cheddar Waffle BLT with Egg recipe.
If you prefer to stick to the classics, these diner-ideal waffles are the crispiest possible, with the addition of four tablespoons of vegetable shortening in the batter that gives a golden brown sheen to these tasty breakfast treats. Get the Classic Crispy Waffles recipe.