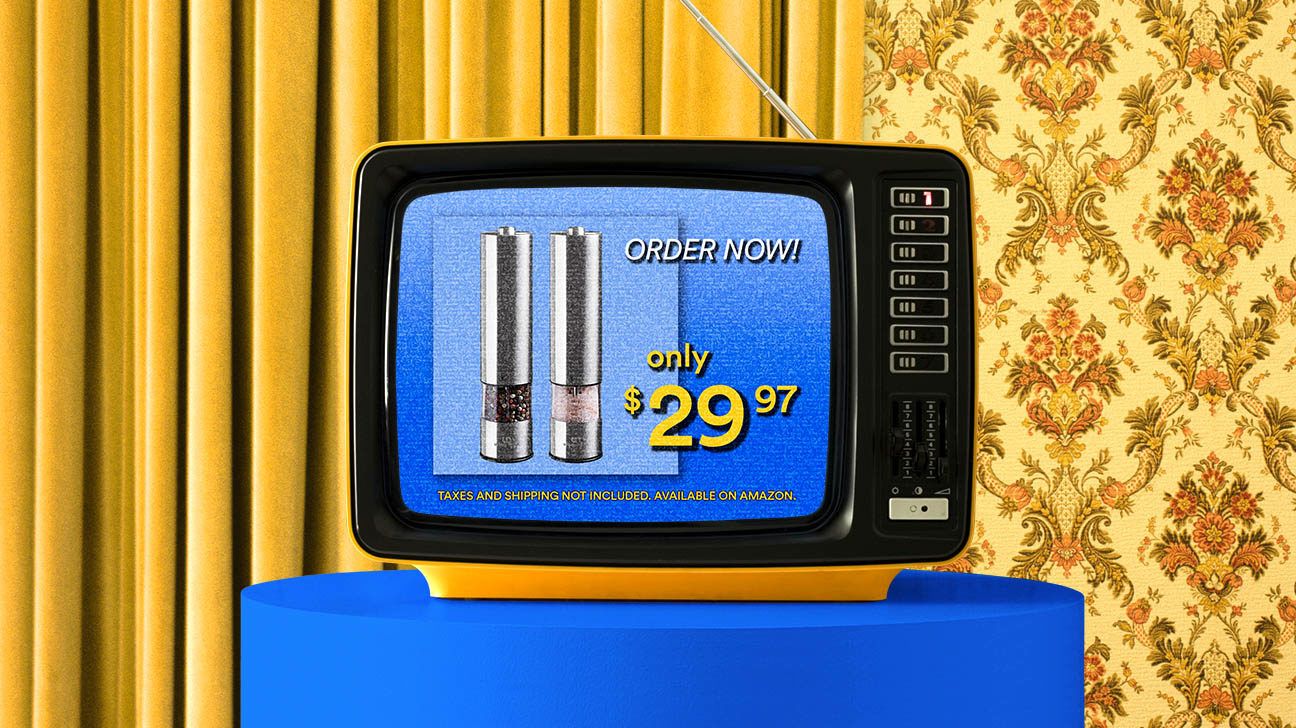 We include products we think are useful for our readers. If you buy through links on this page, we may earn a small commission Here's our process.
Greatist only shows you brands and products that we stand behind.
Our team thoroughly researches and evaluates the recommendations we make on our site. To establish that the product manufacturers addressed safety and efficacy standards, we:
Evaluate ingredients and composition: Do they have the potential to cause harm?
Fact-check all health claims: Do they align with the current body of scientific evidence?
Assess the brand: Does it operate with integrity and adhere to industry best practices?
We do the research so you can find trusted products for your health and wellness.
To say my dad loves food would be an understatement. If he had to choose between saving old pictures from a burning building or his favorite snack, he'd probably jump for the food.
And good food needs the right seasoning, but in recent years I noticed my dad had been eating more bought meals and snacks. He also stopped adding salt and pepper to his meals, which I found strange, as he used to love cooking a lot. So I broached the subject over Sunday brunch.
"Why don't you use the salt and pepper grinders anymore?"
"My arthritis is really bad and my hands are too sore and stiff to work them."
"Why didn't you tell me?"
"I'm getting old, sh*t happens. But if I'm being really honest I was a little ashamed."
"There's nothing to be ashamed of. Don't worry. I'll find you something that works."
I once watched commercials for electric salt and pepper grinders with LED lights and thought callously: "how lazy do you have to be to need one of those?" I gave little consideration to people, like my dad, who stopped using basic kitchen equipment altogether because it couldn't meet their needs.
I had been unknowingly viewing the world through an ableist lens, and it turns out, there's plenty of reasons for needing a salt and pepper grinder that operates at the touch of a button, my dad's arthritis being just one of them.
After reading lots of posts on arthritis forums and reviews of electric mills that mentioned ease of use (if it's too complicated, my dad won't use it), I decided to gift my dad this Urban Noon set.
It's not only functional but chic too.
When I showed my dad the set, he thought it looked too complex and fancy — but a quick demonstration proved the grinders to be anything but.
You insert four AA batteries into each mill, fill with salt or pepper, select the level of coarseness you wish and then simply press the button on the lid. The LED lights on the base of the unit illuminate your view and the seasoning comes out in a speedy, even stream.
The mills are easy to operate one-handed, and the classy stainless steel and acrylic glass set of two includes a sturdy, rustproof ceramic grinding core on each mill. Disposable grinders and cheaper models often feature plastic mechanisms that are prone to breakage, or metal grinders that rust when they come into contact with moisture.
No one should have to season their food with rusty pepper grounds!
Dad was hooked from first use. He's 74 years old but this was like watching a kid with a new toy. He played with the coarseness levels and ground pepper into his hand until he provoked a sneezing fit. It was lovely to watch him operate the mill so easily.
He started making all his favorite meals again — hearty soups and stews and well-seasoned roasted vegetables. He told me that he was enjoying cooking for the first time since my mum passed away 6 years ago. My heart swelled.
I wish he'd told me sooner that he was struggling to operate the old salt and pepper mills but now we've had the conversation, I feel it's brought us closer. I now have my own set for when Dad comes to visit.
And even alone, adding a whizz of seasoning to my cooking with a one-handed flourish is pretty damn fun.
Urban Noon Electric Salt and Pepper Grinder Set
Get it via Amazon ($30 for 2)
Catherine Renton is freelance broadcast, online and print journalist from the UK. When she is not writing about sobriety, mental health and wellness she is tweeting @rentswrites.