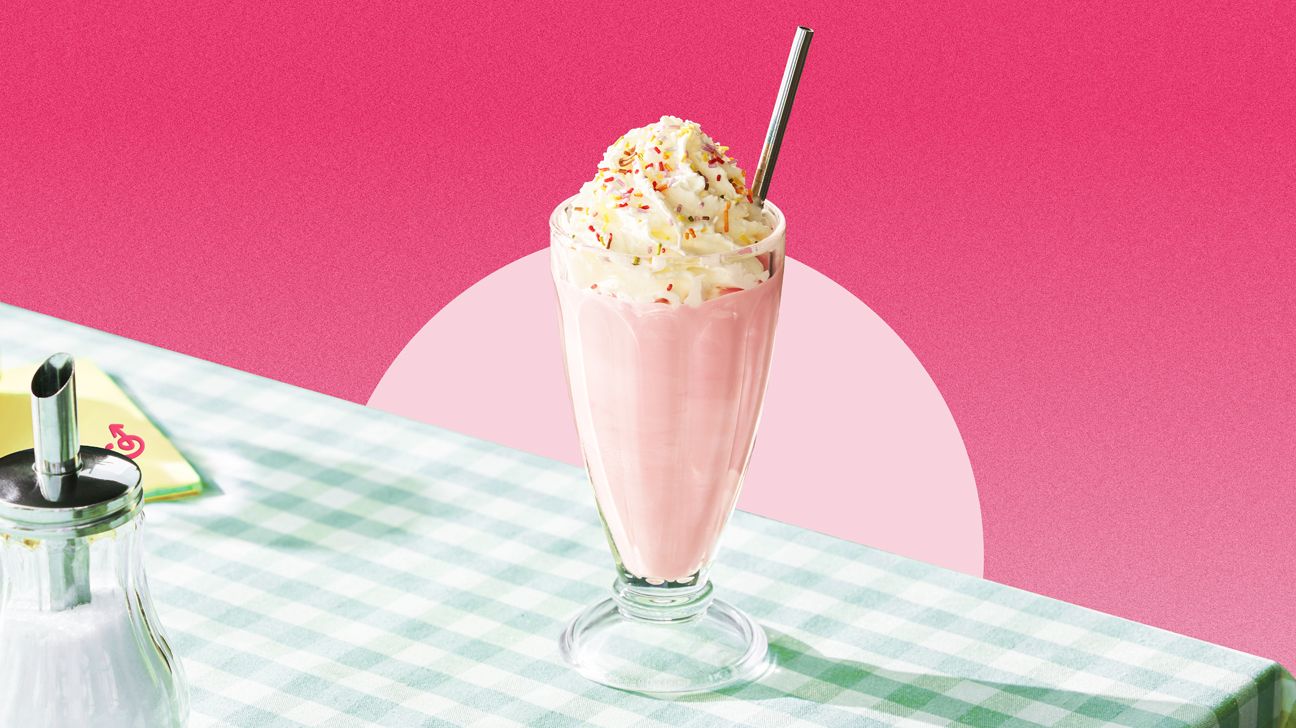 The GOAT frozen summer treat is vegan without even trying — the humble juice pop. And while nothing hits quite like frozen juice on a stick, why limit yourself? There are plenty of cool vegan sweets to enjoy on sweltering summer days.
From cookie dough ice cream sandwiches to Biscoff cheesecakes, we've rounded up some of our favorite vegan frozen treats so you can chill while living your best hot-girl-summer life.
This cookie dough pie is vegan AND gluten free, thanks to a no-bake cookie dough crust made with oat flour. The whipped vanilla ice cream filling is light, airy, and super simple to make in a food processor, which we love because the last thing you want to do is work up a sweat while you're making something to stay cool.
When it comes to cool flavors, mint is king. So these decadent vegan brownies topped with dairy-free mint chocolate chip ice cream, a layer of coconut whipped cream, and crushed vegan mint candies are definitely the frozen dessert your summer needs. You'll want to keep a batch of these in the freezer, you know, "for emergencies."
Take your frozen fruit pops to the next level with this tropical twist. What we really like about this vegan take on a classic treat is that it isn't just frozen fruit juice — it uses fresh pineapple chunks and pineapple coconut juice as a base. So tasty and a great way to channel those piña-colada-on-the-beach vibes all summer long.
Just four ingredients and a food processor are all you need to make this vegan Almond Chunky Monkey-inspired ice cream. Don't like almonds? You can sub in pretty much any other nut butter and chopped nuts you like. Yum!
The warm cookie butter flavor of shortbread Biscoff pairs perfectly with a chilled vegan cheesecake filling and a drizzle of Biscoff sauce. We love the mini size of these frozen cheesecakes, especially because you don't need any fancy pans to make them — a regular muffin tin will do. Stash 'em in a bag in the freezer for all your summer snacking needs.
Lemonade is one of our favorite summer drinks, but on really hot days we're all about a frozen lemonade pop. The pretty pink color actually comes from the addition of fresh pressed blueberry juice, which pairs so well with the tartness of the lemon.
This triple-layer Black Forest shake is so. freaking. good. The vegan chocolate and vanilla ice creams are super easy to make in a blender, and the cherry compote is one of those things you'll make for this recipe and then use the rest on just about everything that needs a sweet pick-me-up. If you want to bring the boozy flavor of a classic Black Forest cake, add a splash of cherry liqueur (like kirsch) to the cherry compote.
Cookie dough ice cream sandwiches are a match made in heaven. And with all vegan ingredients, these are definitely on the agenda this summer. They're so simple to make (no mixer required!), and we love how impressive they look… without looking like they're trying too hard, you know?
Bananas and cherries and chocolate — oh my! This Ben & Jerry's-inspired vegan ice cream is made primarily from fresh fruit and has a gorgeous deep reddish-pink color. Top it with chocolate chunks or go ahead and stir them right in before freezing. This small-batch recipe makes about two generous servings, so you can eat some now and save the rest for the next heat wave.
This silky-smooth hazelnut freezer fudge is the perfect option for anyone who needs a decadent chocolate treat in the middle of the summer. And if you prefer your fudge nut-free, just swap in a seed butter instead. Delish!
There's no shortage of flavor in this chocolate cherry smoothie. And while the recipe says the toppings are optional, we fully encourage topping yours with granola, cacao nibs, and hemp hearts. So tasty! The recipe suggests using already-frozen cherries, but we appreciate that it also tells you how to use fresh cherries. Because who doesn't love fresh summer cherries???
Rebecca Eisenberg is the freelance food editor at Greatist. She's the voice behind the food blog The Practical Kitchen and recently earned her Certificate in Pastry Arts from Cambridge School of Culinary Arts (Class of January 2021). She lives in Boston with her husband and two cats.