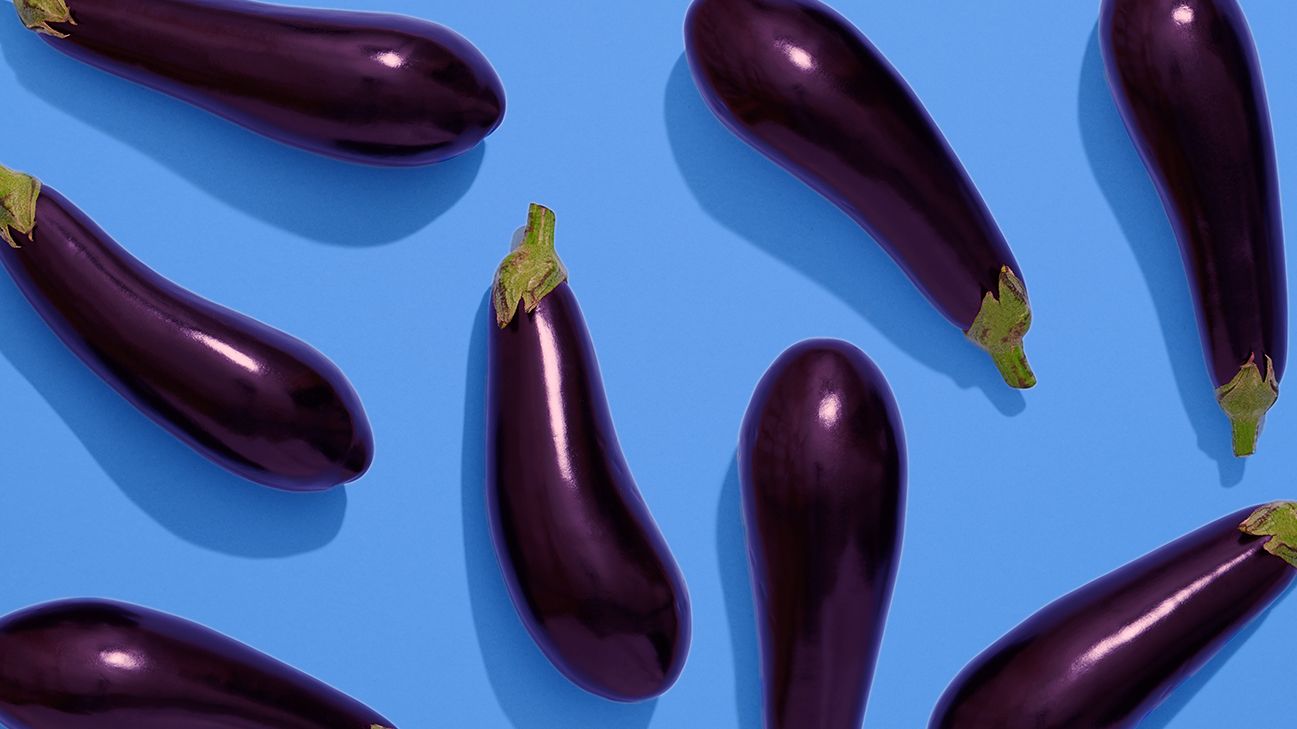 As a kid with an overactive imagination, I grew up mentally cataloging every food item presented to me into groups of "good guys" or "bad guys." The weird purple monstrosity that is the eggplant was, to me, the pack leader of all culinary villains.
Unlike other friendly vegetables like carrots and bell peppers, I disliked the eggplant's inability to make up its mind as to what texture it wanted to keep. I couldn't even imagine approaching an uncooked eggplant without ending up with a mouthful of bitter, rubbery flesh and deep, deep regret. Even when cooked, most eggplant preparations ended up being "uniquely slimy."
So not only was my early contempt of the eggplant well-warranted, but I also had plenty people in my extended family who agreed with me. Which might explain why, despite baingan bharta (fire-roasted eggplant mash) being a pretty popular dish in India, I'd never given it a real shot until my final year of high school.
I remember taking a tiny spoonful of baingan bharta out of a friend's lunchbox in an impulsive "Do I dare?" moment. I'd expected to scrunch up my face and squeal in disgust. Instead, I tasted heaven.
If I hadn't known that this deep-flavored, spicy mash in front of me had eggplant in it (which was unlikely, since baingan literally translates to "eggplant"), I never would've believed it. In the form of bharta (which translates loosely to "mash" or "mush" in Hindi), the worst qualities of the eggplant — its sliminess, the strange texture, the bizarre bitterness — are replaced by a smooth, beautiful blend of spice and charred deliciousness.
Sending this irredeemable vegetable through some form of "trial by fire" truly transforms it. Its harsh bitterness is humbled by the flavorful potency of Indian masala and its unpalatable sliminess is replaced by the comfort of a hot and hearty mash. The presence of amiable, easy-going ingredients like tomatoes, onions, and garlic somehow brings out the best in even grumpy ol' eggplant.
As it turns out, my family even had its own recipe for baingan bharta that, thanks to the eggplant's bad rep across generations, I never would've known about until I tried my friend's lunch. I think about this often. Because not only did baingan bharta allow me to enjoy eggplant for the first time, but over the years, it has — believe it or not — led to eggplants becoming one of my favorite vegetables!
Ingredients
For the eggplant
1 large eggplant (the classic Black Bell variety is perfect, but other round plump variants also work well)
A few drops of oil
3–4 cloves garlic
For the masala
1 tablespoon vegetable oil/olive oil/ghee
1 medium red onion, finely chopped
1 tomato, finely chopped
2–3 cloves garlic
1–2 red or green chilis, slit lengthwise
1/2 teaspoon red chili powder
1/2 teaspoon coriander powder
1/2 teaspoon turmeric
1 teaspoon salt (or to taste)
For garnish
2 tablespoons of cilantro, finely chopped
Instructions
Rub a few drops of oil all over the eggplant with a paper towel. Make 4 to 5 slits lengthwise and evenly spaced along the surface. Stuff each of the slits with 1 to 2 cloves of garlic.

Holding the eggplant by its cap or with the help of a skewer, roast it over an open flame until it blackens all over and the skin starts to char and peel up. With a fork, check to see if the flesh inside is soft and pulpy all the way through. Alternatively, you could also grill the eggplant over charcoal. (There are versions of the recipe that allow for the eggplant to be microwaved, oven-roasted, or even boiled. But these methods tend to lose the prime redeeming quality of baingan bharta: its charred flavor).

Once the eggplant has cooked all the way through, let it cool and peel off the charred skin. Cut off the cap, lightly mash the roasted flesh and set aside.

Heat oil in a medium-sized pan over medium heat. Cook 1 to 2 cloves of minced garlic with finely chopped onion until the onion turns translucent, then stir in the chopped tomato. Mix well for a few minutes until the oil starts separating from the onion-tomato mush. Add salt, chili powder, coriander powder, slit chilis, and turmeric to form the masala, the flavor base of the dish.

Add the roasted eggplant mash to the masala and mix well for 4 to 5 minutes until the eggplant starts browning a little and the mash becomes uniform in texture.

Finally, stir in the chopped cilantro.

Serve with any variety of fluffy Indian bread (chapatis or naan), or rice.
Recipe notes
I like to squeeze in a little lemon juice at the end to cut through the spiciness and add a nice fresh balance to the mash.
On days when I'm feeling extra indulgent, I almost entirely replace the oil in the recipe with good ol' Indian ghee. Not only does ghee lend a velvety texture to the bharta but its distinct nuttiness goes really well with the smokiness of the roasted eggplant.
Fire safety
If you're using a gas burner, it's much safer to place a small metal grate on top of the flame to hold the eggplant in place as it roasts (like Dassana does here). It's also useful to line the bottom of the burner with aluminum foil (as seen here) to help clean up any drippings from the eggplant afterward.
Akanksha Dhyani is a media and culture writer based in Mumbai, India. When she isn't yapping away about her latest cinematic or literary obsession, she can be found lurking on Twitter and Instagram.