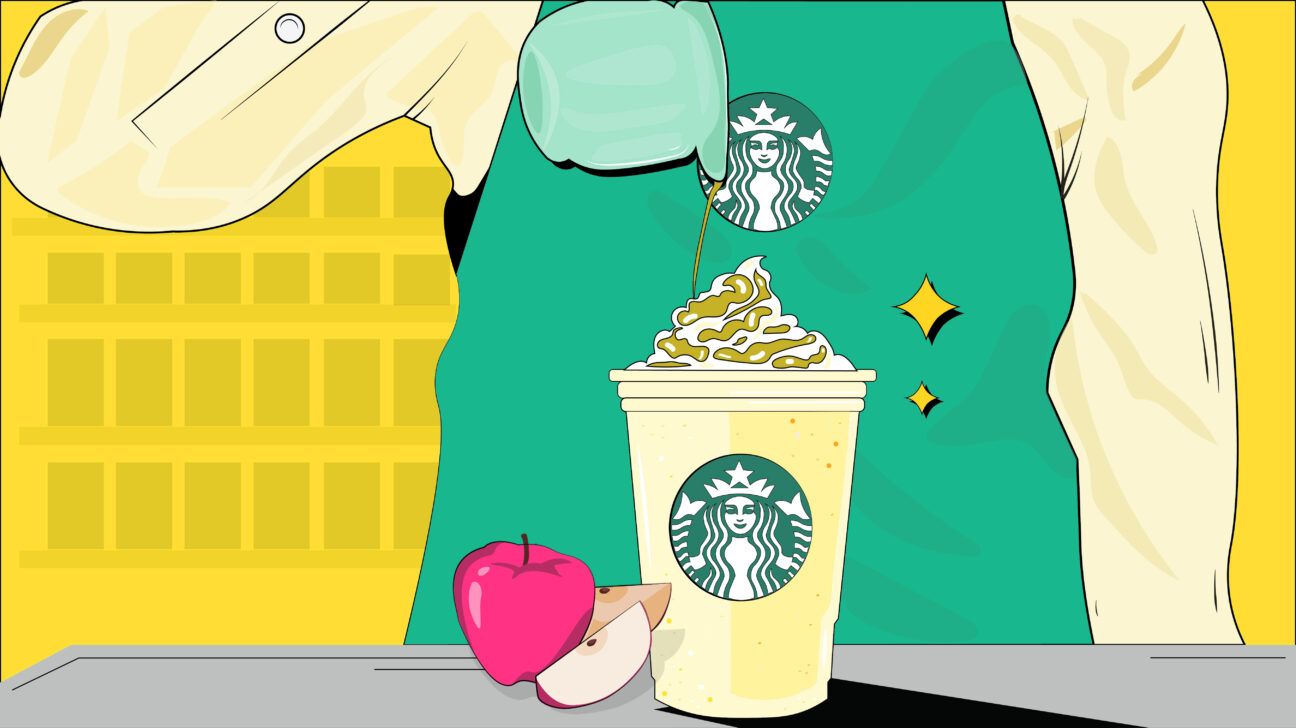 Pull on your khaki colors — the almighty PSL is back. If you listen closely, you can hear the faint sound of the entire Greatist editorial team squee-ing with delight.
The Pumpkin Spice Latte is a staple of Starbucks' fall menu. It's been this way for almost two decades, and that has not changed in 2021. (Finally, a little bit of normality.) The Pumpkin Cream Cold Brew joined the lineup in 2019 and will return this year.
But the big news we're super psyched about? Starbucks dropped a new bevvy that's essentially a drinkable apple pie — the Apple Crisp Macchiato — alongside its usual fall suspects.
The pumpkin cream cheese muffin and pumpkin scone will also grace the menu with their presence. (Sorry, pumpkin loaf — we know you've been holding down the fort year-round, but you will simply never be a cream cheese muffin. It's not you, it's us. Actually, it's you. Be a cream cheese muffin.)
We'd be willing to bet you don't love pumpkins as much as we do — and, thanks to Starbucks' Pumpkin Love O' Meter, we can prove it too. This personality quiz lets you measure your levels of pumpkin affection and share it with the world. If that's, ya know, your thing.
The iconic beverage and its backup squad are available across the United States and Canada, both in stores and through the Just Eat delivery app (although the Just Eat menu is limited, so make sure you double-check availability in your area).
Or, if you'd rather make your own at home, we've got you covered.