We include products we think are useful for our readers. If you buy through links on this page, we may earn a small commission Here's our process.
Greatist only shows you brands and products that we stand behind.
Our team thoroughly researches and evaluates the recommendations we make on our site. To establish that the product manufacturers addressed safety and efficacy standards, we:
Evaluate ingredients and composition: Do they have the potential to cause harm?
Fact-check all health claims: Do they align with the current body of scientific evidence?
Assess the brand: Does it operate with integrity and adhere to industry best practices?
We do the research so you can find trusted products for your health and wellness.
Protein powder is a popular go-to after a workout. Put it into a shaker cup, add water, shake, and you have a portable drink to revitalize your muscles and energy.
Or blend it with milk, fruit, greens, nut butter, or other fun additions, and it's an anytime snack or meal replacement. (And a delicious one at that.)
But this supplement isn't only for liquids. You can also use it to make a variety of dishes, from muffins and cupcakes to burgers, lasagna, dips, doughnuts, and more!
Check out these protein powder recipes. Use your favorite powder if you don't like the one called for in the ingredient list. Experience how delicious it is to take a break from the shaker cup!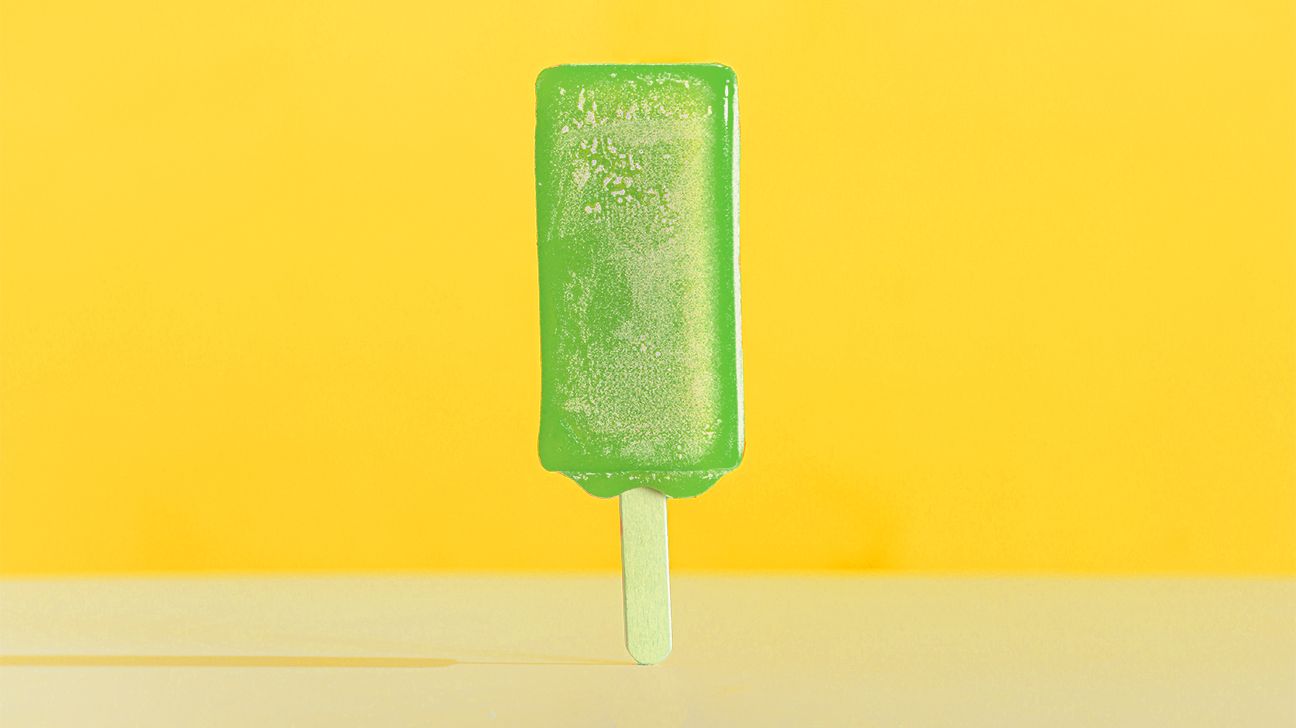 There's no reason oatmeal has to be boring. The simple addition of fresh strawberries (or another favorite berry — are all good sources of fiber) and vanilla protein powder make them taste like dessert.
Cooked over the stove for 5 minutes, this beats the pants off of any packed, overly sugary version!
Inspired by our own Quinoa Breakfast Bake, this easy breakfast is perfect hot or cold. Plus, it makes enough for a healthy start to your day throughout the week.
Blueberries give this dish an antioxidant punch, while ripe bananas make it naturally sweet. Bonus: You can make it vegan-friendly.
Chocolate, bananas, and muffins — this recipe checks all the boxes on "delicious." These muffins freeze well, so make an extra batch and pop them in the microwave when you're ready to chow down.
Using oat flour also makes them gluten-free! Just check the labels on your flour and protein powder to be 100 percent sure.
These sweet treats will make you feel good about eating cookies for breakfast. And with just five ingredients — including protein-packed peanut butter and protein powder — you'll be full for hours. Bonus: They taste like a PB&H (honey) sandwich!
Thanks to ginger, nutmeg, cinnamon, and pumpkin pie spice, these fluffy, gluten-free pancakes are full of flavor (you honestly don't even need syrup on top!).
They're nutritious to boot and simple to make. We love serving them at brunch.
A few simple swaps make this banana bread a super-healthy breakfast option. Half of the white flour is substituted for whole-wheat.
The addition of protein powder gives this loaf much more staying power than the traditional version. Add chopped walnuts for omega-3 fatty acids.
This nutritious pudding is a great recipe to make ahead and enjoy the next morning. And it tastes more like dessert than a healthy morning meal, which is a plus for anyone with a sweet tooth.
It's got energy-boosting chia seeds, vitamin A-rich pumpkin, almond butter, and loads of spices. Because it'll keep for several days in the refrigerator, make an extra batch for busy days.
Waffles aren't only for weekends thanks to this one-serving recipe. Naturally sweetened with bananas and coconut flour, these waffles require few ingredients and provide a satisfying balance of fat, protein, and carbs.
Serve them with your favorite toppings like fresh fruit, cacao nibs, or a scoop of Greek yogurt.
Who knew carrots could taste this decadent? These gluten-free bars use bananas and a touch of maple syrup for sweetener, plus spices like cinnamon and nutmeg for extra flavor.
If you're not a raisin fan, you can opt out of including them or even choose chocolate chips instead. Coconut butter drizzled on top takes their deliciousness to a new level.
Perfect for afternoon pizza cravings or as a party appetizer, these little guys have all the toppings — plus protein — baked right in. With bits of pepperoni and mozzarella in every bite, they make perfectly sized snacks. They're easy to freeze for later too.
You'll never believe how easy these protein balls are to make. Dates, protein powder, peanut butter, and ground chia seeds get pulsed together in a food processor and chilled to perfection in the fridge. Throw them in your gym bag for a quick snack before or after a workout.
These homemade red velvet protein bars may not taste exactly like the cake you're used to, but you just might like them even more! Perfect for an on-the-go snack or after-dinner treat, these simple bars add vanilla protein powder for extra flavor and coconut flour for richness.
Granola is often loaded with more not-so-healthy ingredients than healthy ones. That's not the case in this recipe.
Creamy almond butter, oats, and flaxseed all have staying power. A serving of vanilla protein powder makes this granola even more flavorful. Eat it on its own, with milk (like cereal), or mixed with yogurt.
Perfect for dunking crackers or fresh veggies in, this pizza dip is crazy-good for you — thanks to iron-rich beans and raw walnuts bringing both crunch and healthy fats to the table. With the help of basil, oregano, garlic, tomato paste, and cheesy nutritional yeast, it honestly tastes like pizza!
Cake batter you can eat with your hands? Yes, please! With just five ingredients and no baking necessary, these satisfy your sweet tooth while providing a dose of protein — sans risk of salmonella since they're vegan.
These vegan burgers are anything but boring or dry. Pumpkin puree provides moisture to the chickpea base, which is a good source of fiber and protein.
The blogger recommends pumpkin seed protein powder, but any unflavored type will do. And with balsamic vinegar, mustard, cumin, and oregano, there's really no need for additional condiments, just a few veggie toppings.
If you've never tried pea protein powder, it's great in savory pasta-heavy dishes. Give it a whirl here with low carb pasta for a meaty, cheesy dinner with a nice thick sauce.
Add some broccoli or cauliflower for vegetables. Mix up the cheese, using whatever you love most (or have on hand) at the moment.
Nothing like homemade soup to warm up — and muscle up! This version goes to the tropics with the additions of coconut oil, coconut milk, and Thai red curry paste.
Using protein powder quadruples the protein content with minimal calories. If you like a lot of heat, don't skip the sriracha!
The ingredient list is a tad long, but the flavor is high and the cooking is easy in this Italian-inspired recipe. Best of all, you'll likely have many of the items in your pantry already.
Oats keep these meatballs moist while fresh spinach adds a dose of veggies. Serve them with your favorite pasta or in a meatball sub.
Just because they've got no meat doesn't mean these burgers aren't full of protein. They're made with black beans, a great source of fiber, and carrots, potatoes, and leeks. That makes for moist, chewy patties with some smoky heat from paprika and cayenne.
While this lasagna calls for making pasta from scratch, it's not just ordinary pasta. It's infused with protein powder.
You can always use packaged noodles in a pinch, since the ricotta layer adds an extra dose of protein. With 53 grams of protein per serving, this is a meal to have ready for a post-workout dinner.
Healthy funfetti? Well, it may not top a dietitian's recommendation list, but this dessert still isn't horrible for you (it also happens to be egg- and dairy-free). Don't forget to add the sprinkles!
This cheesecake fake-out uses low fat cream cheese, nonfat Greek yogurt, vanilla protein powder, and peanut flour to mimic the dessert favorite. And each slice is packed with protein.
If you're a fan of traditional blondies, this version will surprise you in all the right ways. It's packed with nutritious ingredients, including chickpeas, bananas, peanut butter, and protein powder. And it's so simple to whip up!
Almost as easy as break and bake, these go well with tea for a sweet snack. We love the idea of adding ground vanilla beans for even more vanilla flavor or throwing in a handful of chocolate chips since they go perfectly with pumpkin.
Let's see, fluffy cupcakes with added protein plus Greek yogurt icing? How can you say no? Chocolate protein powder plus cocoa makes the cakes extra chocolaty, and the trio of yogurt, peanut butter, and cream cheese whips into an ultra-creamy topping.
All you need are bananas, oatmeal, and protein powder to make these treats. They're great on their own, but experimenting with additions lets you customize these cookies to suit your cravings. Dried fruit, nuts, or pumpkin puree with pumpkin pie spice all make amazing additions.
These scrumptious bites are secretly loaded with heart-healthy avocados, Greek yogurt, and protein powder. And with no baking involved, they are easy to whip up too.
They only keep for 2 days. So, try various coatings (nuts, coconut, cinnamon), and take some to the office to share!
When you need to satisfy your sweet tooth but don't want to derail your healthy eating habits, this ice cream will become your go-to. With just three ingredients — protein powder, almond milk, and almond butter — it's a quick fix. Use flavored protein powder for even more punch.
Cold drinks aren't the only way to use protein powder in beverages. This hot cocoa is perfect for chilly nights or as an after-dinner sub for coffee.
The blast of protein powder in the cocoa plus the peanut butter whipped cream will help banish the hangries. And the chocolate drizzle on top makes it just a little decadent.
Don't let the color of this green smoothie fool you into thinking you're drinking pureed grass. The almond milk and frozen banana give this smoothie the rich, creamy consistency of a milkshake. Each glass is high in protein, with spinach to help you meet your daily greens requirement.
Crisps bake up nice and juicy with a crumbly topping — and this blueberry one doesn't disappoint. Pumpkin, sunflower, and chia seeds combine with oats for a crunchy crumble that has added protein powder.
Treat yourself by topping it with a scoop of ice cream or a dollop of whipped cream.
With no added sugars, lots of fruit, and a dusting of protein powder, this refreshing mousse tastes just as good as it is good for you. Using passion fruit adds calcium (371 milligrams per serving) and other nutrients. Plus, a food processor will do all the work for you.
If you're trying to build muscle or you're simply not getting enough protein each day, protein powder is an efficient way to sneak it into your meals.
Just make sure the protein-based recipes you choose are also high in nutrients and low in additives like sugar and salt, to keep them healthy.