A cookout or dinner party can be a bit of a landmine for anyone eating gluten-free. Between the hamburger buns and the pasta salads, your standard picnic fare is pretty heavy on the wheat.
Does that mean you're going hungry while everyone else gets to gorge? Hell no. Whether you're hosting the party or attending it, there are plenty of dishes you can make that'll not just satisfy your food restrictions, but impress a crowd, too.
From dips and salsas (Pro tip: Bring a few bags of gluten-free chips for scooping!) to stuffed veggies, these party-ready gluten-free appetizers won't let celiac disease (or nonceliac gluten sensitivity) stand in the way of good eating or a great time.
1. Skinny jalapeño pimento cheese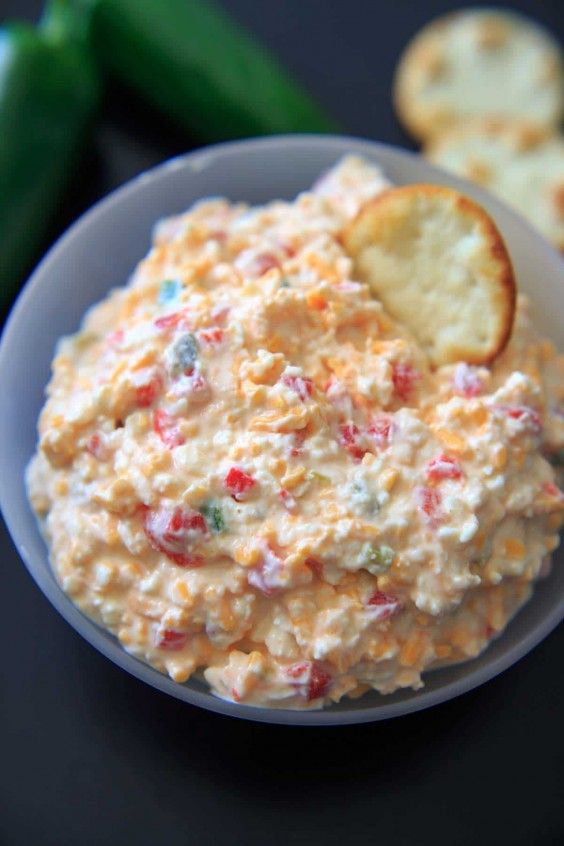 This cheesy concoction doesn't skimp on the cheddar and Monterey Jack, but does swap out mayo for Greek yogurt to lighten things up and add some protein. With chopped jalapeños alongside the pimento peppers, it actually feels like more of a jazzed-up than a slimmed-down version of the traditional recipe.
2. Healthy 7-layer bean dip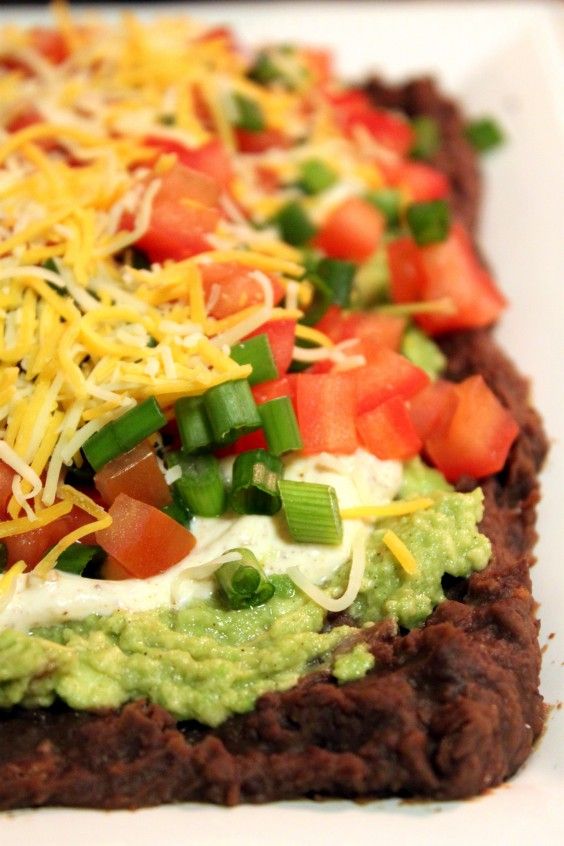 Don't worry, you're not making all seven layers entirely from scratch. It's more of a simple chopping and assembly job. Between the fresh chopped veggies and the help of canned refried black beans (just confirm they're gluten-free) plus taco seasoning, this dip strikes the perfect semi-homemade balance.
If you don't have any taco seasoning at the ready, you can DIY it!
3. Chimichurri white bean dip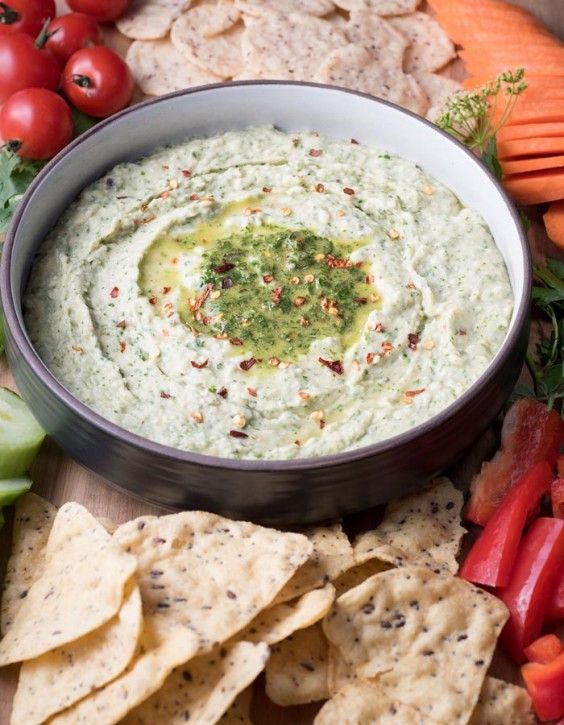 Milder and a little creamier than their black or refried peers, white beans are the perfect base for this recipe, since they let the fresh herbs take the spotlight in terms of taste. With a bright, tangy flavor, this dip is a prime example of how whole foods and spices are all it takes to create something seriously delicious.
4. Mediterranean lentil dip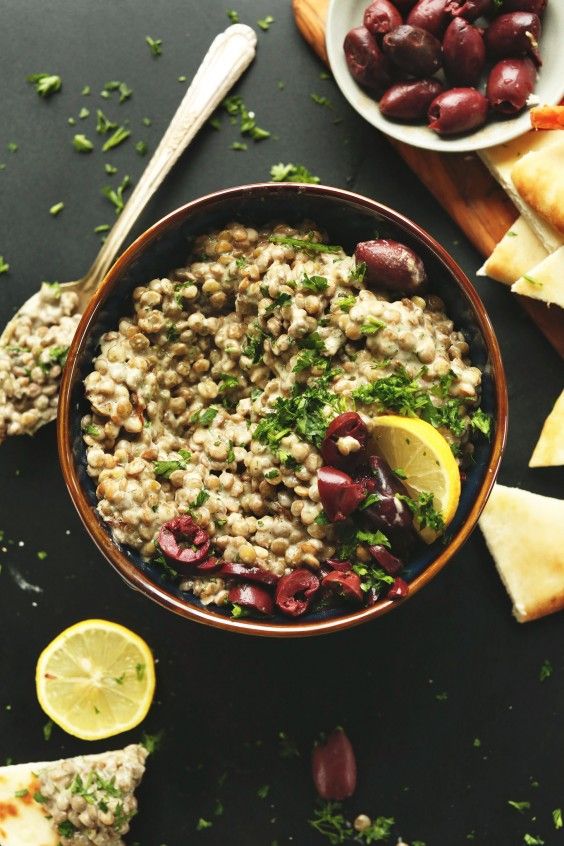 This recipe allows lentils to take center stage — and for good reason. Left whole instead of blended, and mixed with a garlicky hummus and tahini sauce, they make for a downright delicious vehicle for your chips/crudites/spoon.
5. Summer corn, pineapple, and black bean salsa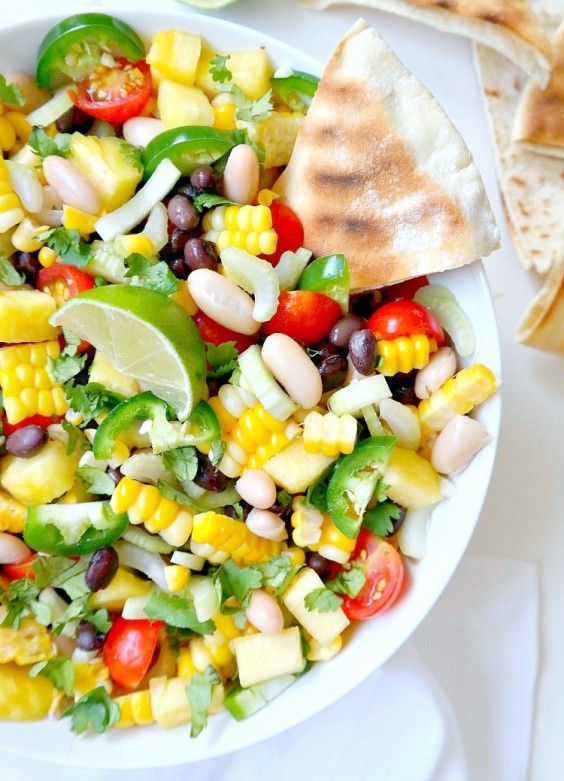 Get any summer fiesta started with this party-in-a-bowl. With raw sweet corn, fresh pineapple, and juicy cherry tomatoes, it's not only colorful, but it's a party that celebrates seasonal ingredients.
6. Zesty mango tomato salsa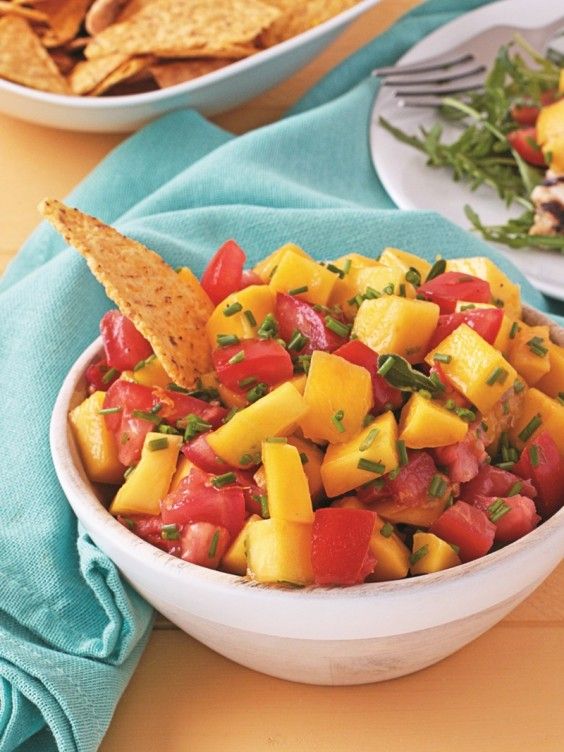 A popular pair for tacos, seafood, and grilled meats, mangos are no strangers to being used in savory recipes. But if the concept is new to you, this simple salsa is a great place to start. The fruit's slight sourness fits right in with the acidic tomatoes and tastes just sweet enough to provide a contrast from the more savory ingredients.
7. Cucumber salsa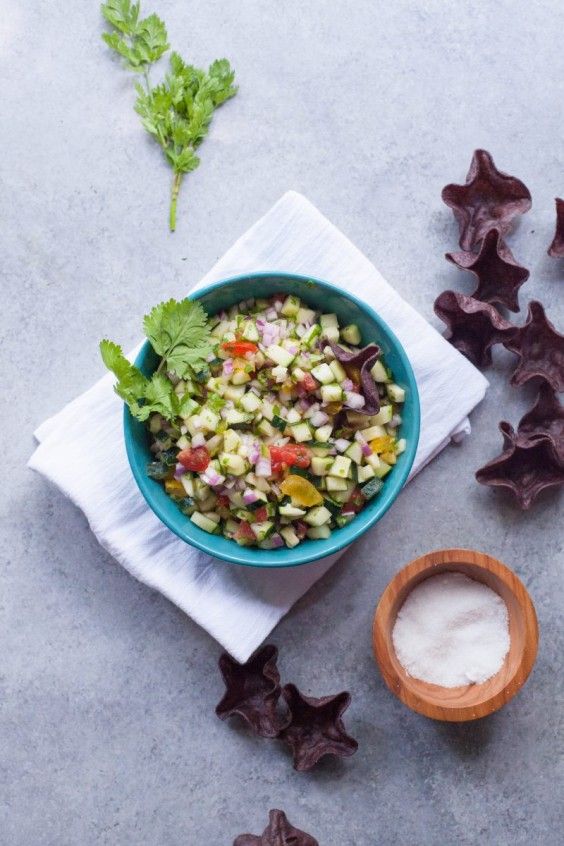 Whether it's tossed into a salad as an afterthought or rolled casually into sushi alongside the always-more-popular avocado, cucumber never really gets to have its own moment. That changes with this salsa; dressed up with additions like garlic, jalapeño, and cumin, the cool, refreshing veggie will finally be the center of attention at your table.
8. Pico de gallo-stuffed avocado
While you may not want to be serving these up to a big crowd (avocados are pricey, friends), these stuffed "boats" are a no-brainer for smaller gatherings (or just dinner for you!). Not only are they ridiculously adorable to look at, but they take just six ingredients and no cooking at all to put together.
Find out what you need to make it.
9. Everything bagel cucumber bites with smoked salmon
Bagels are about as far from gluten-free as you can get, but that doesn't mean you have to miss out on the whole lox/cream cheese combo. Layer the salmon and the schmear onto cucumber slices instead of bread to turn the popular breakfast into an appetizer-worthy course. Thanks to a few dried seasonings, you can even get that everything bagel flavor.
10. Chorizo-stuffed mushrooms
Departing from the usual bread crumb-stuffed mushrooms, these savory bites swap out the gluten for a chorizo and veggie filling, getting a protein and fiber boost to boot. Extra credit if you can find a no-sugar-added sausage.
11. Bacon-wrapped Brussels sprouts
Good news: The gluten-free life may banish bagels, but at least you can still have bacon. Use it in this ridiculously easy three-ingredient appetizer, where the strips get wrapped around Brussels sprouts (it's all about balance, right?), and everything's roasted to crispy perfection.
12. Quinoa Buffalo bites
You hear Buffalo, you probably think wings, but there's no bird in these bites. Instead, the vegetarian and gluten-free morsels are made of quinoa, veggies, and cheese. They taste nothing like chicken, but to be honest, they may be even better.
13. Salmon asparagus bundles
When you know there are heavier main courses coming up, start out light with these salmon and veggie bunches. They make sure you get in some protein and produce, but are so much more fun to eat than a salad. Toss on a Dijon drizzle and you'll be golden.
14. Sweet potato bites with avocado and bacon
When your guests range from being paleo to gluten-free to dairy-free, finding a recipe that works for everyone can be a bit of a head-scratcher. But instead of resorting to just raw carrot sticks, try these guac-topped bites. They're fun to look at and involve bacon, but they can easily be made vegan. They're a guaranteed crowd-pleaser.
15. Roasted garlic edamame
Go a step beyond the regular boiled-and-salted edamame and make these soy-powered pods fit for a party by tossing them in a finger-lickin'-good garlic butter. Just be sure to set out an extra bowl for the used shells.
Add it to your recipe arsenal here.
16. Gluten-free egg rolls
Yep. Gluten-free wonton wrappers are totally a thing. This changes the game in terms of egg roll options. Make it traditional with pork or beef and veggies, or spice it up with curry, Southwestern filling, or even a cream cheese and fruit option. This one takes an Asian-inspired mix to give you that takeout feel.
17. Gluten-free chocolate chip cookies
Cookies are a must-have in life sometimes, especially at a party. So, this gluten-free option is definitely one to keep on hand for your sweet-toothed friends (and around the holidays!).
They're a great way to finish off the night alongside some decaf coffee.
About 1 in 133 Americans live with celiac disease, so you may know someone in your life who eats gluten-free (if it's not you). And a party's not a party without a few snacks. And if everyone on the guest list can nosh on the grub, then you're the host with the most.
These gluten-free appetizers and party snacks are just what you'll want to keep on hand, whether you eat sans gluten or know folks who do.