'Tis the season for pumpkin-spiced everything — and we get it, really, we do.
But there are plenty of other cool-weather eats that deserve more kudos. These 10 fall foods (cider donuts! apple pie! sweet potatoes!) should be blowing up right now for 2 key reasons:
They're super easy to make.
They're f*cking delicious.
They're so fall right now.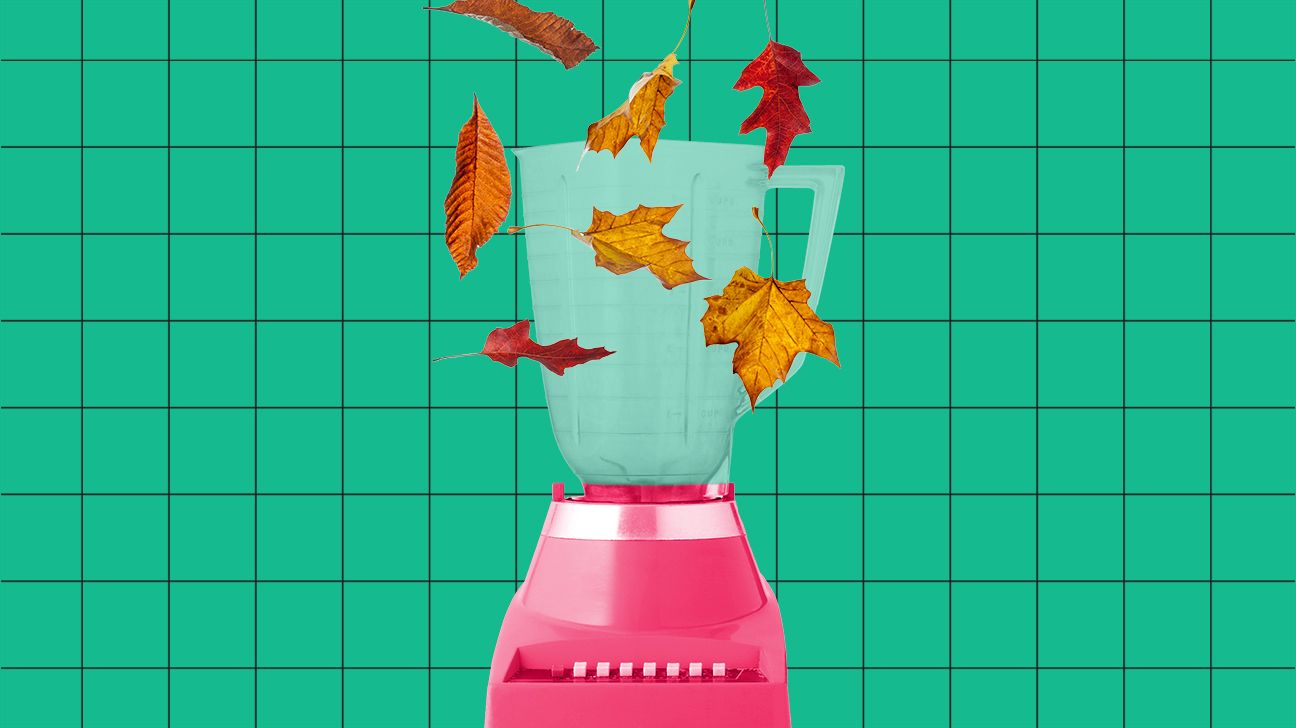 Really, what else are you after from fall munchies?
Pumpkin. In. Everything.

Pumpkin pancakes seem like an overrated ploy to turn every fall food orange (and why not, it's a dope color). But don't write them off just yet.
These fluffy whole-wheat cakes do involve pumpkin. Believe us when we tell you that the puree is simply there to add extra moisture to the batter.
By using pumpkin instead of oil or melted butter, you can feel free to ladle on all the maple syrup your heart desires.

Use pumpkin to add a depth of flavor to (not overpower) an already satisfying snack.
A few tablespoons of the velvety puree complements the spices and crunchy nuts that typically star in granola.
We'd use this recipe for pie crusts, atop yogurt, or straight up shoveled into our faces wholesale.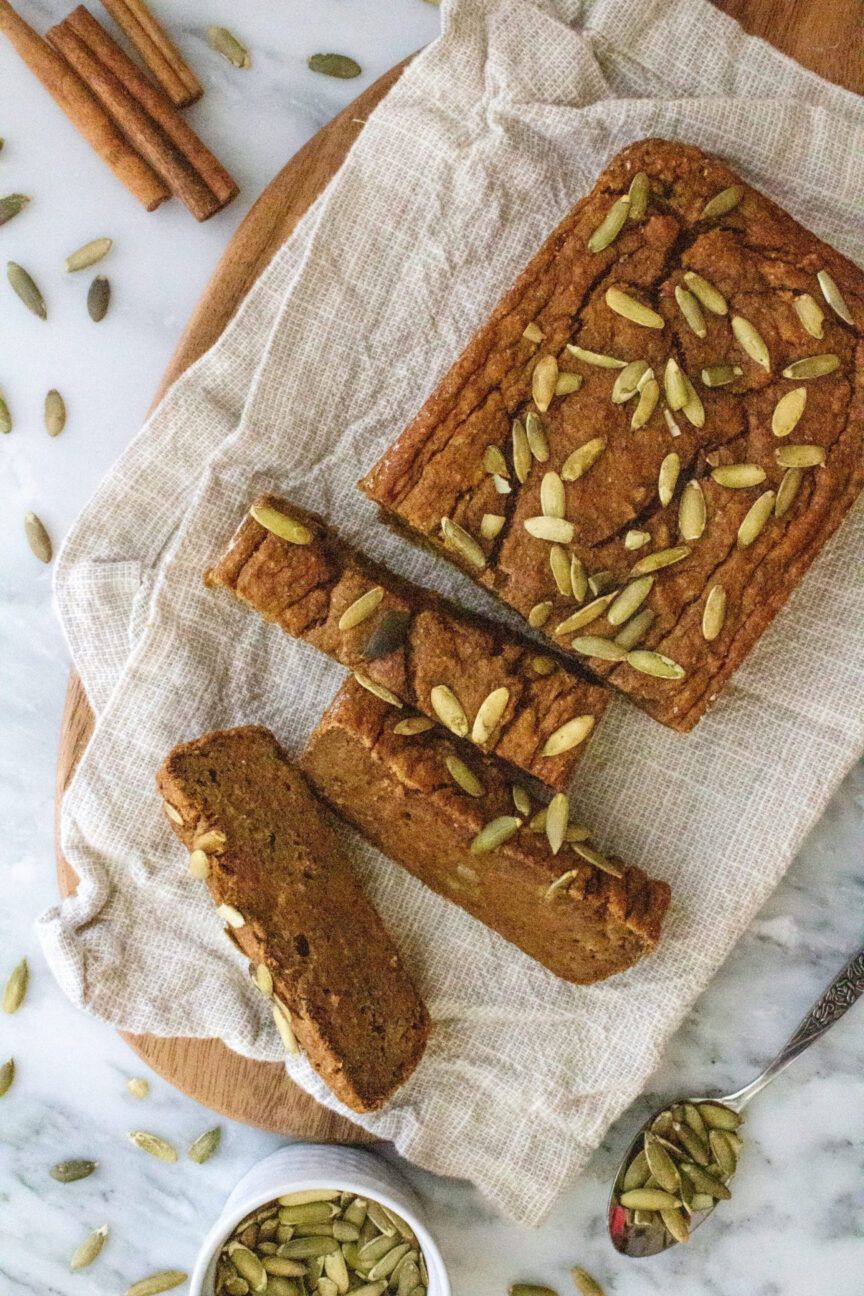 Is it pumpkin bread? Is it banana bread? Who knows. It's still rich, sweet, healthy, and super easy to make.
Be sure to use canned pumpkin because who honestly wants the extra sugar in pumpkin pie filling? (Okay, we know you want it, but you definitely don't need it.)
The recipe also provides a way to make your own pumpkin spice, but you can buy pre-made if you want.
We never feel guilty for having a slice of pie for breakfast (hello, we had salad last night, we're all good).
But if you're looking for a little less sugar than what comes in the standard back-of-the-pumpkin-can recipe, these bars are the answer.
Greek yogurt and maple syrup to the rescue! Our favorite part is definitely the granola crust, something we're going to do with all our pies from now on.
Apples are brilliant and hella fall. Make stuff with them that's even more so.
There's nothing wrong with fall's favorite candy and caramel apples. But now you can skip the tooth-chipping snack for a massive slice of deep-dish caramel apple pie. The date-nut crust envelopes a maple and almond butter-based caramel filling.
Make this ASAP. Take a bite. Is the caramel dripping down your chin? Good. You're doing it right.
Cider donuts are one of those fall-specific foods we wish were available year round. Don't get us wrong, normal donuts are the sh*t. But apple flavor makes almost everything better.
Cakey and finger-licking friendly, these baked versions aren't the only breakfast pastry you should make this season. But they should play a regular supporting role in your daily routine.
Because mmmmmm, quite frankly. Take a bite and you'll get it.
So… this one's a bit special. Yes, you have to prepare the bake (here are some recipes if that's not your thing) and glaze separately, but it is so worth the extra energy.
The glaze also has a cheeky shot of whiskey, so this is an *extra* cozy dessert with that warm, boozy after-hit.
Orange veg = autumn leaves in your mouth. Kinda.
Sweet potatoes are a fall staple, but they don't have to be mashed with cinnamon and ginger to taste good. They come in many, many disguises. And this unconventional sweet potato concoction is sure to become a hit in your household.
The chickpea filling gets an upgrade with ras el hanout (a spice mixture that's available at most grocery stores or you can make it at home using the accompanying recipe).
The cooling yogurt sauce is the best way to balance the spicy garbanzos. We've got plenty other stuffed sweet potato recipes where this came from.
You'll find no marshmallows in this even-sweeter sweet potato dish. Sweet.
Roast sweet potato rounds until they're caramelized and tender. Meanwhile, boil maple syrup with pecans until it becomes thick and caramelly.
Pour the world's easiest caramel over the 'taters and get busy.
Butternut squash, that vibrant orange veggie, is a fall favorite for a reason. The only thing more suited to chilly weather is… well, casserole. Combining the two in a sweet potato casserole substitute is a fall flavor explosion.
A slightly longer prep time is justified for a sweet, crunchy, but smooth dish that sits proudly beside any main-dish fall offering.
There are few things more radiant and comforting than cooking up a storm on a fall afternoon.
Whether you're feeding loved ones or embarking on a solo food exploration voyage, these easy fall recipes are super effective ways to spread your wings.
And if you feel like falling down a spiced granola wormhole after trying the pumpkin pie breakfast bars, we've got you covered.