We collected the best copycat recipes for your favorite mac and cheese, from Chick-fil-A, Boston Market, Cracker Barrel, KFC, and more. You're welcome.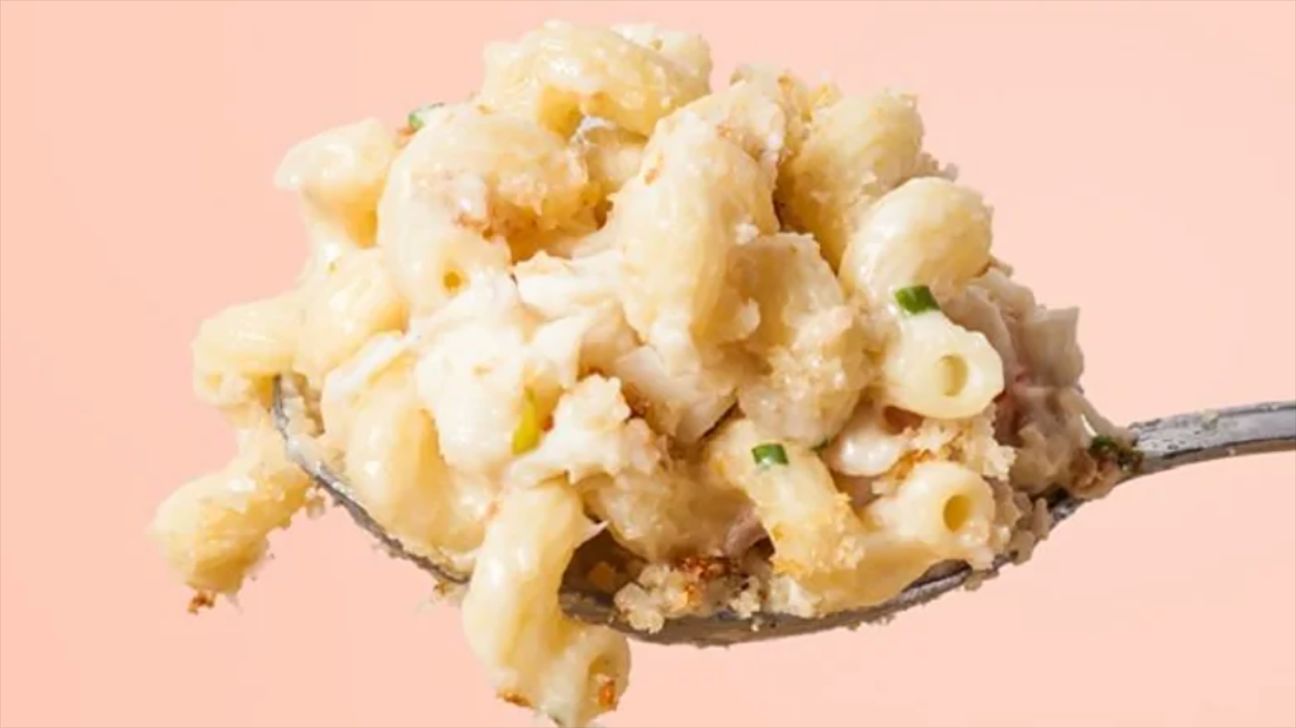 Thanks to social distancing necessitated by the coronavirus pandemic, Netflix and chill has turned into Netflix, chill, and never leave the house. So you'll be relieved to hear that you can satisfy your craving for your favorite chain restaurant's mac and cheese from the comfort of your couch.
Well, you will have to get up and into the kitchen, but you won't have to put on pants (unless you need to make a grocery run).
So check out these 10 copycat recipes for mac and cheese inspired by the famously delicious dishes from some popular chains, and prepare to be delighted. In an ideal world, assign the task of cooking to your significant other (or your kids, if they're old enough!) so you can continue to binge watch your favorite shows and remain horizontal.
Panera's mac and cheese dances to the beat of its own drum by being the only white cheddar-based option on this list. Serve it in a bread bowl for an even more decadent (and frankly, way over-the-top) upgrade. And apologies in advance to your waistline. Get the Panera Mac and Cheese recipe.
Frankly, you just need something to dip your Boston Market cornbread into and this sauce, with just the slightest hint of turmeric, has got you covered. We'll take it by the jug, please. Get the Boston Market Mac and Cheese recipe.
If you've scoured Cheesecake Factory's 700-page menu and found these cheesy bites, you know just how delicious they truly are. Sure, it's going to require some frying, but on a scale of one to completely worth it, these certainly fall among the latter. Get the Cheesecake Factory Fried Mac and Cheese Bites recipe.
Panko brings a crunch and bacon is a necessity because nearly everything else on your plate contains pork. Dousing this in barbecue sauce will also solicit an applause, not a scowl. Because why wouldn't barbecue sauce taste good on mac and cheese? Get the Longhorn Steakhouse Mac and Cheese recipe.
There's something so unappetizing about the KFC's mac and cheese consistency, and yet it still makes us hungry. This homemade variety is no exception. Just look at that runny, Kraft-esque sauce. Delicious! Get the KFC Mac and Cheese recipe.
It's all about the toasted garlic breadcrumbs with the mac and cheese from the land down under. We're not entirely sure what they have to do with Australia, but we we're not here to ask questions. Get the Outback Steakhouse Mac and Cheese recipe.