We include products we think are useful for our readers. If you buy through links on this page, we may earn a small commission Here's our process.
Greatist only shows you brands and products that we stand behind.
Our team thoroughly researches and evaluates the recommendations we make on our site. To establish that the product manufacturers addressed safety and efficacy standards, we:
Evaluate ingredients and composition: Do they have the potential to cause harm?
Fact-check all health claims: Do they align with the current body of scientific evidence?
Assess the brand: Does it operate with integrity and adhere to industry best practices?
We do the research so you can find trusted products for your health and wellness.
We include products we think are useful for our readers. If you buy through links on this page, we may earn a small commission. Here's our process.
Ah, finally. 'Tis the season for twinkly lights, evergreen everything, and some of the best eats you'll have all year (can you honestly beat the wintry, spicy smell of cinnamon?).
That quality time in the kitchen, staying warm from the radiant heat of the stove and oven, can be one of the most special parts of the holiday season.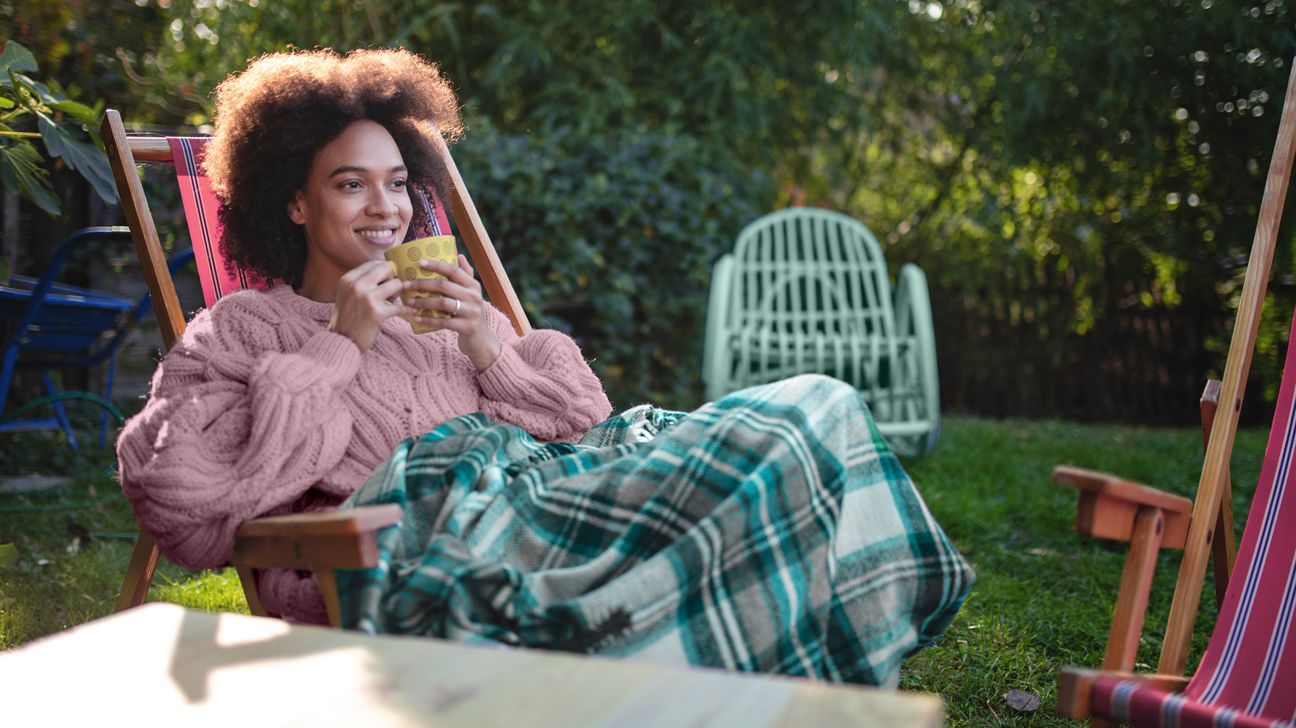 It's sadly not clear just how many family and friends we'll get to hang out with at once in a post-COVID world, so, this year, the holidays are looking… well, a bit different, to say the least.
However, the kitchen is a place of comfort, familiarity, coziness, and — if the following 11 recipes are anything to go by — great eats. Like a weathered index card with grandma's handwriting on it, we hold holiday recipes close to our hearts.
But as reliably calming as the kitchen can be, the holidays are also the perfect time to get out of your comfort zone and try new things. Who knows, they could become your next annual tradition. You know, for when you get to see your folks again.
For inspiration, we drummed up a list of some GOAT holiday recipes that (in our humble opinion) totally deserve a spot at your table this year.

I grew up in a mixed family (my dad is white and my mom is Chinese), so our holiday gatherings always included a healthy mix of traditional holiday fare and food fresh from my great-uncle's restaurant in Oakland Chinatown.
This classic Chinese sticky rice recipe transports me straight back to those rowdy dinners with the extended fam and makes me feel like I'm home again.
Take a trip to the Asian market and pick up some Chinese sausage ("lap cheong" in Cantonese) to ensure the authentic taste of the dish, but don't be afraid to modify other parts of the recipe.
It's not necessary to use two types of soy sauce, and, to keep things simple, I use chicken thigh instead of dried shrimp. — Jenna Haufler, associate video producer

Ottolenghi can do no wrong in my book, and this recipe is no exception.
Roasted in cumin, chili powder, cinnamon, and paprika, the butternut squash is delicious on its own but becomes something magical when you drizzle Sriracha yogurt and a cilantro-garlic sauce over top.
The spicy-cool-garlicky combo is so good, you'll wonder how you ever served squash (or any roasted vegetable, really) without it. — Jay Blades, head of content development

I realize that Mexican sweet potato hash isn't a dish that comes to mind when you think of the holiday classics.
But when you've had more than your fill of turkey/ham/pie/baked Brie — and you will — there's nothing more satisfying. It's hearty enough to keep you from fridge raiding but requires minimal time away from the couch.
Those Hallmark movies aren't gonna watch themselves, after all. — Lauren Berger DuVilla, executive editor

I know, I know, we've all had the Swedish meatballs at IKEA, but what most people don't realize is that they're actually a traditional Scandinavian holiday dish.
My mom grew up in Sweden, and while I didn't get to parade around with a crown of lit candles on my head for St. Lucia Day, my family still has a traditional Swedish Christmas dinner every year.
These little morsels are seriously good, and I'm usually guilty of eating more than my fair share. They're the ultimate Swedish comfort food, and I can attest that making them from scratch is a million times better than waiting in line at a furniture store.
Just pick up a jar of lingonberry jam and you're in business! — Kate Nelson, editorial intern
These are my absolute favorite country-style, skin-on, garlic mashed potatoes.
This recipe honestly doesn't taste like a downgrade from the classic butter-and-cream version I grew up with — I genuinely like the taste of this Greek yogurt version more (although I use 2 percent Greek yogurt instead of skim and throw in a handful of rosemary).
It's a little tart, super garlic-y, and has this umami-bomb, creamy mouthfeel. Love. — Jess Novak, senior lifestyle and beauty editor
Despite being a pretty polarizing vegetable, brussels sprouts have always been a staple in my family's meals, especially over the holidays.
And while the recipes have evolved through the years depending on what's trendy (remember when pine nuts were in everything?), there's been one constant: My mother blackens the crap out of brussels sprouts.
This recipe is a delicious way to make them crispy, salty, and even a little sweet, so even the most sprout-resistant guest will try them. — Jamey Powell, associate fitness editor
This pretzel stuffing is so good, last year for Thanksgiving I brought it to three — yes, THREE — different Thanksgiving events.
It's made from a blend of soft pretzels and pretzel rolls, and is similar enough to traditional stuffing that Thanksgiving dinner purists relatives won't complain, but just different enough to really stand out on the table.
The dollops of whole grain mustard and crunchy pretzel salted-top are a nice touch — they help it stay crunchy and chewy, even as you use it to mop up all the remaining gravy and mashed potatoes from the rest of your plate. – Rebecca Eisenberg, food editor
Because om and nom and nom and nom and nom, that's why.
Not one year has gone by since I found this recipe that I have not baked it for at least two holiday gatherings.
The ingredient list makes the process look a lot more complicated than it actually is — it's a pretty simple bake, and it gets even simpler if you opt for frozen pie crust over a homemade one (though, fair warning, it's slightly less delicious).
This will fill your pecan pie cravings for a lot less money and a lot less effort, and if you ask me, it tastes a lot better anyway. If you want to eat an oatmeal cookie in pie form, this is your recipe. — Caroline Olney, platforms editor
I came across these bad boys pretty recently, and they haven't left my dreams since. Like the recipe says, these cookies feel like fudge in all the right ways and taste especially wonderful warmed up.
Maybe not the healthiest dessert out there, but nothing says it's the holiday season like marshmallow and peppermint.
I've never tried dunking them in actual hot chocolate, but I can guess how that would go (beautifully). — Brandon Doerrer, editorial intern
I'm not sure if my love for no-bake vegan desserts started because I convinced myself that eating a whole tray of "healthy treats" isn't bad for me, or if I just can't be bothered with turning on the oven when I want something sweet.
All I know is that I started making these date bars 6 years ago for every holiday event between Thanksgiving and New Year's, and they haven't steered me (or the guests) wrong since.
With just 5 ingredients and two whirls in the food processor, you can have these babies ready in 30 minutes flat.
Preparing them is the easy part. Trying not to eat the whole batch in one sitting is the real challenge. — Jamie Webber, senior food and nutrition editor
Banana bread is definitely my favorite breakfast food, especially around the holidays when guests are in town and I'm looking to feed a house full of people with one dish.
This honey whole-wheat loaf is my favorite. It goes for a few healthier ingredients than more traditional recipes while maintaining that sweet fruit flavor that all great banana breads have.
It's easy to make, and people are going to be super impressed when they hear that it's completely free of refined sugar and flour. — Suze Kaufman, assistant platforms editor
Buckeyes are an Ohio classic. You take a peanut butter mixture and dip it in chocolate so it resembles a buckeye nut (from, shocker, the tree of the same name).
There's pretty much no nutritional value (protein maybe? love?), but it's one of those regional foods that is absolutely essential in any Ohio holiday dessert spread, along with corn flake Christmas wreaths and, let's be honest, ranch dressing. — Ashley Sepanski, demand editor
You needn't just roll with the staples — your holiday dishes can mix it up wildly and still retain that traditional, wintry feel.
Because, at the end of the day, traditional simply refers to the foods that have made you and your family feel great in the past. Whipping up those meals can help you feel great even when they can't be there for the holidays (plus it's way quieter).
And if it's more ethically comfortable comfort food you're after, we've got you covered there as well.