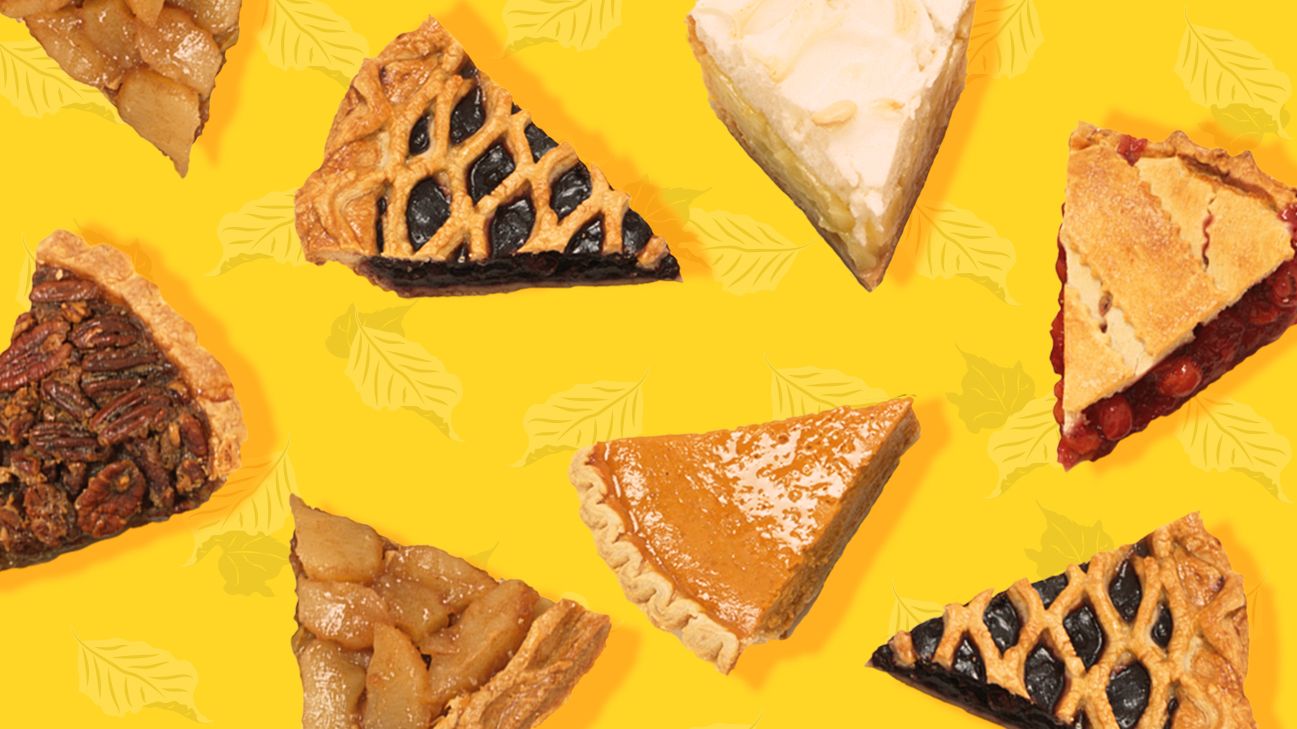 This pie crust recipe is known as a 3-2-1 dough because it's made up of 3 parts flour, 2 parts fat, and 1 part water (by weight). There is a bit of sugar for a slightly sweet crust, but you could also take out the sugar and use the dough with a savory filling.
What to buy: It's worth the time to make this dough from scratch—it'll lend a butteriness to your pie. But if you're short on time, just get the best store-bought crust you can find.
For some recipes, you'll need pie weights to line the crust so that it doesn't puff up while cooking. If you don't have pie weights, just use some dried beans.
Game plan: The dough can be made and baked up to 1 day ahead.
For quicker prep, you can make the dough in a food processor. Add all of the dry ingredients and pulse to combine. Add the butter and pulse until it's in pea-size pieces. Drizzle in 3 tablespoons of ice water and pulse again. Add more ice water if the dough seems too dry, shape it into a disk, wrap it up, and refrigerate.
Yield: Dough for a 9- to 9-1/2-inch pie plate
Difficulty: Easy
Total: 1 hr
Active: 15 mins 39 Ratings
Ingredients (5)
1 1/2 cups all-purpose flour
1/4 teaspoon fine salt
1 teaspoon granulated sugar
8 tablespoons cold unsalted butter (1 stick), cut into small pieces
4 to 5 tablespoons ice water
Instructions
Combine the flour, salt, and sugar in a large bowl and stir briefly until the mixture is aerated. Using a pastry blender or your fingers, cut the butter into the dry ingredients until it's in pea-size pieces that are slightly yellow in color, about 4 to 5 minutes.
Drizzle in 4 tablespoons of the ice water and mix just until the dough comes together. (Add the last tablespoon of ice water if necessary, but don't overwork the dough or it'll become tough.)
Shape the dough into a flat disk, cover it in plastic wrap, and refrigerate for at least 30 minutes, then use it in the pie or tart recipe of your choice.