Nothing proves cooking is fun like watching your favorite food-as-entertainment TV show.
But if you, like me, have become a recipe connoisseur while harvesting every corner of Hulu, Netflix, Amazon Prime, YouTube, etc., you're no doubt in need of something fresh.
Streaming some well-known and hidden food show gems will not only give you a slew of new eclectic recipe ideas to try, it can also scratch a bit of the travel itch too.
Luckily for you, I've watched a few good ones and am willing to share them here. So, hitch your horse to my wagon, friends — we're going for a ride to streaming flavor town!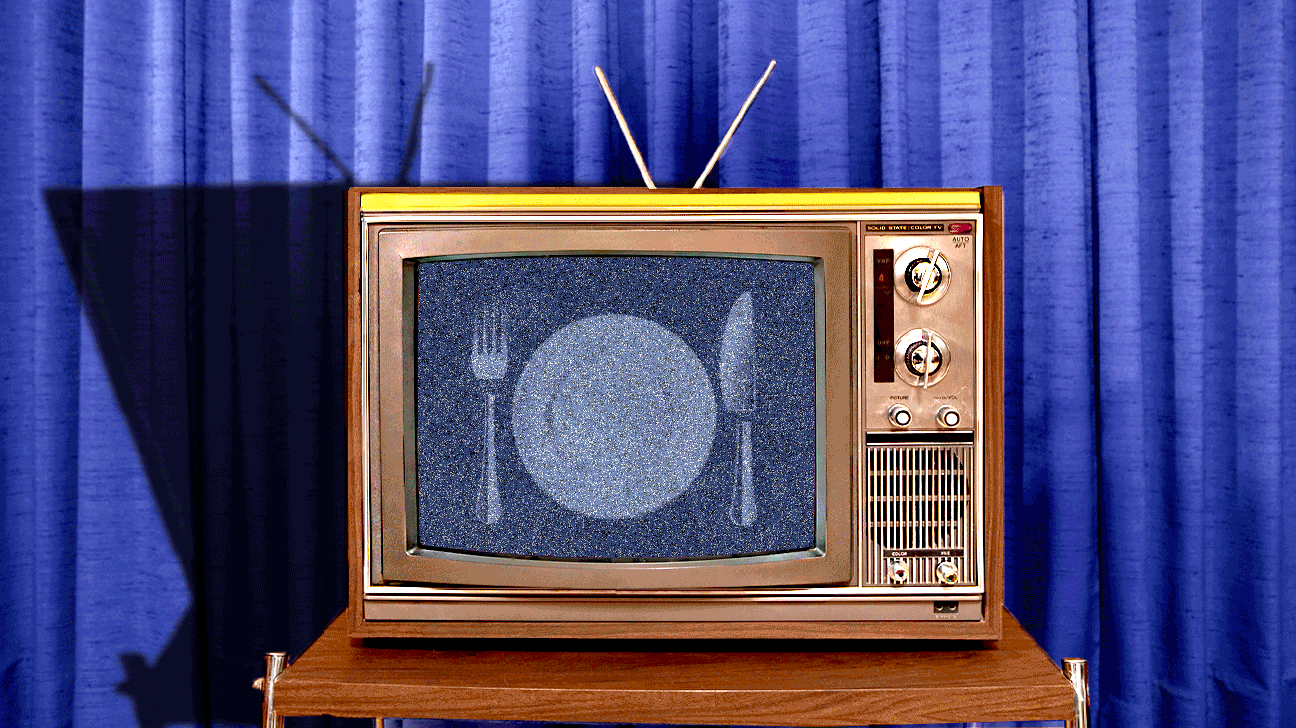 7 shows to stream your way to kitchen mastery
1. "Amy Schumer Learns to Cook"
When it came time to pick a partner, comedian and actress Amy Schumer chose wisely by marrying chef Chris Fischer.
He's worked under Mario Batali, was presented with the James Beard Award for his book, The Beetlebung Farm Cookbook, named after his family's farm in Martha's Vineyard, and teaches Amy all (well, most) of what he knows in this Food Network show.
The recipes vary in terms of difficulty, and include things like chicken wings with honey and soy sauce, all the way to fancy-shmancy fennel (Chris is obsessed with fennel), radish, and cucumber salad with tuna dressing.
In each episode, Amy makes a special cocktail to go along with the dish, and her banter makes the show feel like a comedy special with an educational twist.
Stream with a subscription on Amazon Prime.
2. "Taste the Nation"
Award winning activist, model, and cookbook author Padma Lakshmi guides viewers on a diverse culinary trek across the United States. The restaurants and outdoor eateries she visits are primarily family owned, and staffed by generations of food lovers eager to tell the stories behind some of their most popular dishes.
From El Paso, Texas to Paterson, New Jersey, she explores where the best regional dishes can be found, where their recipes originated, and how food has been — and always will be — a tie that binds.
Stream with a subscription on Hulu.
3. "Breakfast, Lunch, and Dinner"
David Chang's name has become synonymous with unique flavors and unexpected pairings. Founder of the Momofuku restaurant group, his latest Netflix show "Breakfast, Lunch, and Dinner" has him traversing four different cities around the world, usually with a celebrity guest by his side, to experience what they're serving up.
In each episode, Chang and his guest are exposed to something fantastic they would have otherwise never experienced on their own. Chang's excitement for food is contagious, so if you find yourself wanting to follow along on more foodie journeys with him, his other Netflix show "Ugly Delicious" is a great one too.
Stream with a subscription on Netflix.
4. "First We Feast"
This YouTube channel has become known for its short, conversational, and stylishly shot food videos. The most popular of the bunch is "Hot Ones," hosted by Sean Evans, which features celebrity guests being interviewed while eating wings that get hotter and hotter with each question.
Others worth checking out are "The Burger Show," hosted by Alvin Cailan and George Motz, and "Gochi Gang," hosted by Reina Scully, which focuses on Japanese comfort food.
If you spend an hour watching a few videos featured on the "First We Feast" channel, you'll have more of a diverse understanding of food than your average person. Don't watch any of these on an empty stomach though or you'll tear up with food jealousy.
5. "What's Cooking in Esther's Kitchen"
Steve Jenkins and his partner Derek Walter were working as a realtor and professional magician, respectively, until their lives took an unexpected turn.
When they were presented with the opportunity to rescue a pig named Esther, they took her in under the pretense that she was a "mini pig," but a few years later she grew to a thicc and sassy 600 pounds.
Esther the Wonder Pig's fighting spirit led the guys to get involved in vegetarian and vegan cooking by launching a YouTube channel called "What's Cooking In Esther's Kitchen." This show is all about how to make plant-based meals Esther would approve of.
6. "Vegan Black Metal Chef"
Another great option on YouTube is "Vegan Black Metal Chef." You might not think a guy screaming out the steps of preparing delicious vegan meals would be soothing, but it oddly is.
The man behind the corpse paint is Florida cook and musician Brian Manowitz. As the story goes, he quit eating animal-based foods when he was in college. He then got the idea for the videos while dreaming up ways to show people that it's not hard to be vegan once you get a few great recipes under your (bondage) belt.
7. "Salt, Fat, Acid, Heat"
Samin Nosrat is a James Beard Award-winning cookbook writer, as well as a columnist for The New York Times Magazine's "Eat" column. She hosts the Netflix show "Salt, Fat, Acid, Heat" where she travels all over the world showing the ways different cultures put those four components to best use.
It's a deceptively simple combination that makes some of the most delicious meals to ever hit a plate. Bon appétit!