New year, new brew. If you're looking to mix up your typical coffee order in 2022, Starbucks has you covered.
The Starbucks Pistachio Latte has returned for a limited time and we 👏 are 👏 pumped. Here's why it's worth sipping before supplies run out.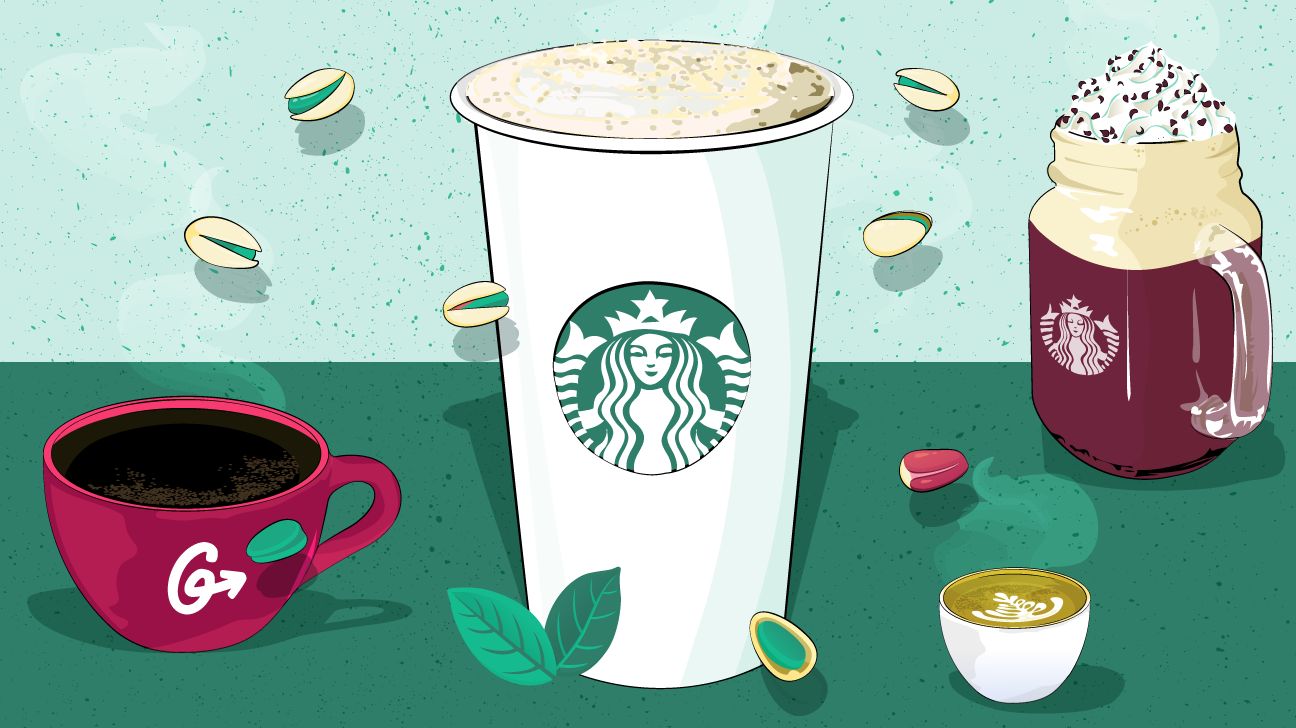 Starbucks promises a cozy sipping experience with the Pistachio Latte, and it delivers. How do we know? We tried both the hot and iced versions and each one impressed. At first sip, you'll pick up a delicate nutty flavor that complements the espresso rather than overpowering it — and the brown butter topping adds a rich, comforting element.
It isn't overwhelmed by sweetness like many of the Starbucks holiday drinks, so the fact that it contains 45 grams of sugar comes as a surprise (cue the espresso-fueled sugar high). The standard recipe includes 4 pumps of pistachio syrup, so you can easily request just 2 or 3 shots to reduce the sugar content.
Mark your calendar for Meatless Mondays at Starbucks. Every Monday in January Starbucks will be offering $2 off their Impossible Breakfast Sandwich. The plant-based sausage is a tasty option whether you're looking to eat less meat in the new year, are committed to a vegetarian diet, or are just down for a discount. FYI: This sandwich is meatless, but it isn't vegan. It also contains cage-free eggs.
Interested in making more coffee at home this year? The Starbucks Tribute Blend is also making a return, but with a revamped recipe. You can now flavor your home brew with Starbucks Zero Creamers. These creamers contain 0 grams of added sugar, and instead get their sweetness from sucralose, an artificial sweetener.