We include products we think are useful for our readers. If you buy through links on this page, we may earn a small commission. Here's our process.
Greatist only shows you brands and products that we stand behind.
Our team thoroughly researches and evaluates the recommendations we make on our site. To establish that the product manufacturers addressed safety and efficacy standards, we:
Evaluate ingredients and composition: Do they have the potential to cause harm?
Fact-check all health claims: Do they align with the current body of scientific evidence?
Assess the brand: Does it operate with integrity and adhere to industry best practices?
We do the research so you can find trusted products for your health and wellness.
This article originally appeared on December 29, 2020, on our sister site, Lonely Planet. Some info may have been updated to be more current.
"Close your eyes, take a deep breath, count to 10…" As 2020 ended with the first COVID-19 vaccines being administered, the wellness industry is adapting for 2021 with retreats to restore, realign and rejuvenate travelers.
After more than a year of super stress and anxiety, of limited-to-no travel, of limited-to-no leaving the house(!), of fretting, comfort eating, doom-scrolling, mask-wearing, longing, lost connections, of just Way Too Much — we've perhaps forgotten that we need to take care of ourselves too.
"This year, more than any other, has highlighted the importance of looking after your health and wellness," says Paul Joseph, Founder of Health and Fitness Travel. "The various global restrictions coupled with the outbreak of the pandemic in 2020 have only made people appreciate any opportunities to better their health both physically and mentally."
Many have started already: according to a report by Fitbit, the number of people meditating this year has increased by 2900 percent, Asos says sales of sleep aids have increased by 219 percent, and Joseph confirms inquiries for wellness holidays are up too. The emerging trends from the wellness industry include treatments and retreats designed to help us heal after a very long, painful year. Here's what to expect.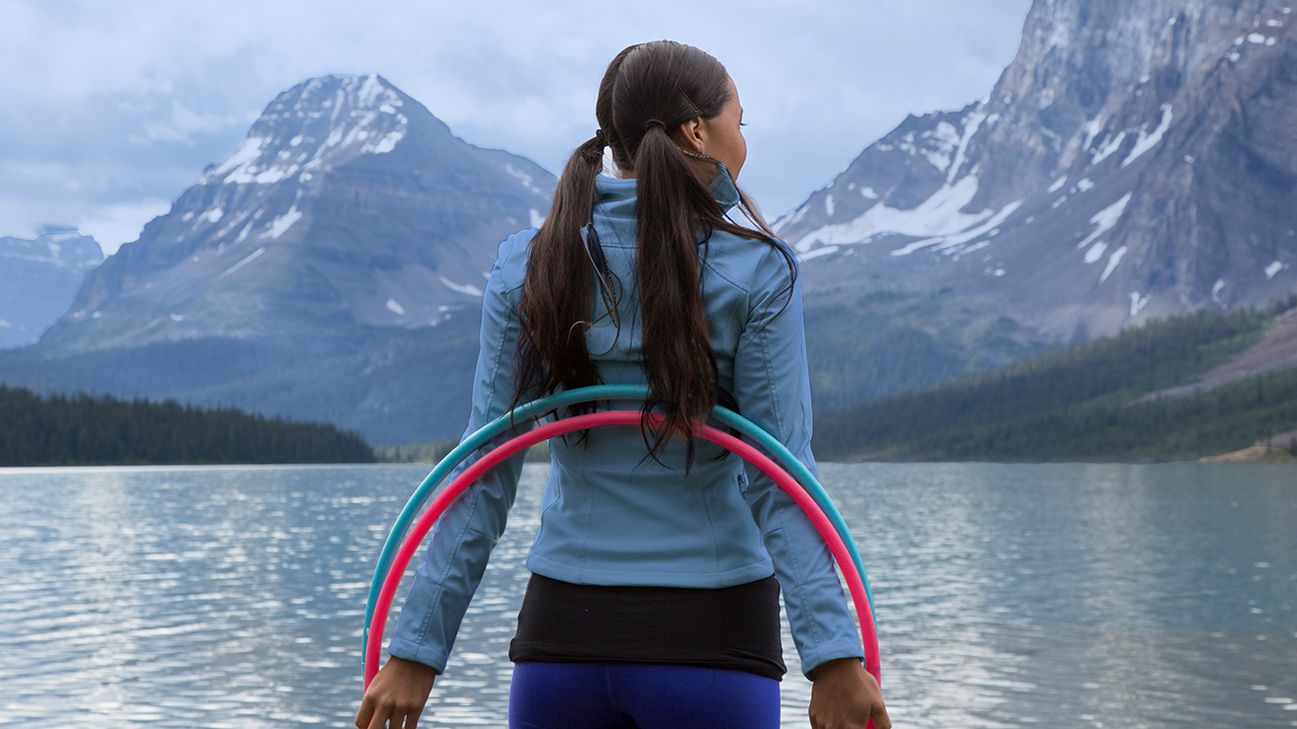 As the body's built-in bouncer, a strong immune system is integral to good health: it acts as an antibodies factory and naturally filters out any unwanted baddies. Immune-boosting treatments aren't new, but they have grown in popularity in response to COVID-19 as travelers seek ways to strengthen their body's natural defenses.
Ayurvedic retreats, which originate from the Indian subcontinent, strike a good balance of a healthy diet, regular exercise, plenty of sleep, and stress reduction. On the southern coast of Madeira, the Galo Resort offers 10- or 20-day programs that mix daily consultations with Ayurveda doctors, tailored treatments, nutritional advice, and views of the Atlantic that would make Christopher Columbus weak at the knees.
For many during the lockdown, the Great Outdoors and all of its nourishing beauty — the whipped peaks of the Rockies, the tranquil sinfonietta of a pine-shaded Great Basin stream, the vast Saskatchewan skies as deeply hypnotic as Sinatra's blue eyes — were visible only through whatever technology we had at home.
But, as evidence shows, being in actual, real-life, touchable nature is beneficial for our mental health. So expect shinrin-yoku (forest bathing) everywhere from its native Japan to California to the Alps; wild swimming in the sea, lakes, and rivers; or just being at one in the Himalayas with Shakti Himalaya, which offers trek-and-tent getaways with a personal chef in remote Ladakh.
Studies show that since the start of the pandemic, cases of anxiety have skyrocketed with almost half of the UK population saying they've suffered from high levels of stress. Using a bespoke combination of holistic and medically-backed treatments, including counseling, stress management holidays are designed to reduce tension long-term.
Minutes from the golden beaches of Ko Samui, Absolute Sanctuary in Thailand offers a destress and unwind package which features bioimpedance analysis and 15 different treatments, including a Reiki session. Alternatively, travelers could unwind amongst 2,700 acres of Tuscan vineyards, olive groves, and glittering lakes at Toscana Resort Castelfalfi, an eco-retreat offering Brainkinetik® sessions that promote positivity and help manage stress.
With multiple reports of vivid dreaming and exhausting bouts of heavy-eyed insomnia, research by the Sleep Council suggests that the unease around COVID-19 has impacted the shuteye of up to 75 percent of the UK population. Experts at November's Global Wellness Summit suggested that for better sleep we need to look for solutions using our circadian rhythms.
Based on the techniques of Mayan well-being, Chablé Yucatán combines serenity, sustainability, and indigenous ceremonies such as temescal (steam house) treatments designed to unwind. It also offers floatation therapy, which helps guests reach a deep state of relaxation equivalent to 8 hours of sleep.
For those who suffer the most but earn the least — such as Black Americans who are 10 percent more likely to be experiencing persistent symptoms of emotional distress than white Americans — there are other options available. In New York City, Rest for Resistance runs free meditation sessions for LGBTQ+ people of color, and The Nap Ministry, which hosts Collective Napping Experiences for the Black community in safe spaces, is now virtual.
Our screen time surged this year. Pre-pandemic, the average American spent 4 hours a day on their smartphone. Once stay-at-home orders were in place, this jumped to 6, with surveys suggesting that 53 percent of Americans were suffering from "screen fatigue." Studies show that increased screen time can lead to anxiety, depression, and physical ailments.
To counter screen burnout, digital detoxes — what some in the industry are calling circuit breaks — will be big, particularly in remote, internet-free spots. At the Digital Detox Cabin in the UK, your phone is taken away at the beginning of your stay, leaving you only with the fields and forests of Essex. But the more adventurous should try Black Tomato's Get Lost escapes: trips where you're dropped into a remote, undisclosed location somewhere in the world and you have to find your way back out