Exfoliation is almost always the antidote for sad, dull skin. And you can get some seriously glowing results at home — practically for free! — with a DIY sugar scrub.
As old, dead skin cells have a tendency of building up on your face, bod, or lips. That can cause your skin to look dull, uneven, and basically not its best. Exfoliating is an easy way to slough dead skin buildup away to reveal the fresher, brighter skin underneath.
There are other benefits too. Exfoliating is a big deal for managing breakouts, since it helps keep dead skin cells from clogging up your pores.
DIY sugar scrubs are a form of physical exfoliation — the little granules actually scrub those dried out skin flakes right off. They're easy to make with ingredients you prob have in the kitchen already, but you can also make them fancy with essential oils.
Either way, they're cheaper than exfoliating scrubs you might get at the store. And when you use them correctly (not too often or too hard!), you can get some pretty sweet results.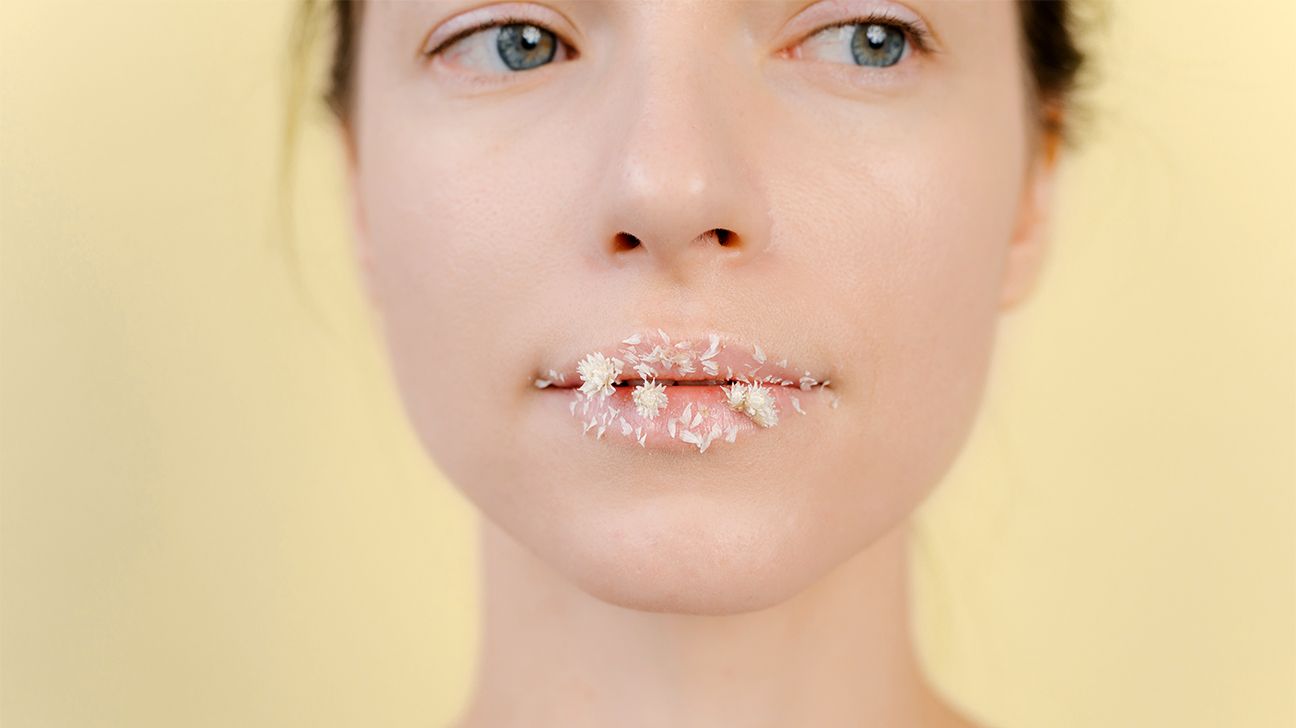 The most important thing to keep in mind? Go easy! When it comes to scrubs and exfoliators, harder and more often isn't necessarily better.
Prep your skin. Give it a quick wash with a mild cleanser to remove any surface dirt.

Scrub gently. Apply a small amount of scrub to your face, body, or lips. Use your fingertips to rub gently in small, circular motions. Keep going for 30 seconds or so.

Rinse well. Rinse away the scrub with lukewarm water, which is easier on your skin than hot.

Add hydration. Freshly scrubbed skin is prone to dryness, so quench it with plenty of moisturizer (or in the case of lips, lip balm).

Enjoy the glow. You'll probably notice a difference in your skin ASAP after scrubbing. Bask in the glow, but resist the urge to go back for more tomorrow. You're better off exfoliating 2 or 3 times a week max, since overdoing it can lead to redness and irritation (and even leathery texture). But if your skin is naturally sensitive or dry, once a week might be better. Experiment to see what works for you!
One more important FYI: Never exfoliate sunburned skin or skin with an open wound. You can make the irritation worse or end up with an infection.
Ready to buff and shine? These easy sugar scrub recipes take minutes to make and only call for a handful of ingredients.
All-purpose sweet vanilla sugar scrub
Here's an aesthetician-developed recipe that's customizable for different skin types. It uses a mix of softer brown and scrubbier white sugar to deliver exfoliating alpha hydroxy acids without being overly harsh, plus honey for hydration and antibacterial action.
A few drops of vitamin E deliver antioxidants, and pure vanilla extract makes it smell like cookie dough.
As for the oil? Swap in whatever works best for you. Use a light, noncomedogenic oil like sweet almond if you're acne prone, or something richer and heavier like coconut if your skin's on the dry side.
You'll need:
1/2 cup brown sugar
1/2 cup granulated sugar
1/3 cup your choice of base oil
2 tablespoons honey
1/4 teaspoon vanilla extract or your favorite essential oil
1/2 teaspoon vitamin E oil
Mix all ingredients in a bowl until combined. Apply to your face, body, hands, or feet, rub in gentle, circular motions, and rinse well. Store leftover scrub in an airtight container in the refrigerator for up to a month.
Get the recipe at the School of Botanical & Medical Aesthetics.
Grapefruit facial scrub
Try this dermatologist-approved citrus-packed scrub if you're acne-prone. The citric acid (which is an alpha-hydroxy acid) in the grapefruit juice does double duty with the sugar to slough away dead skin cells as well as help even out skin tone.
The grapeseed oil adds back some much-needed hydration while fighting inflammation to keep you looking dewy fresh.
You'll need:
Juice from 1/2 grapefruit
1 cup granulated sugar
3 tablespoons grapeseed oil
Add ingredients to a bowl and stir well to combine. The grapefruit juice does the best job when it's freshly squeezed, so use the whole scrub in one sitting. Also good to know: Consider using this at night before bed, since citric acid can make your skin more sun sensitive.
Get the recipe from Hello Glow.
Brown sugar facial scrub
Dry skin can be prone to getting straight up parched from overexfoliation. This derm-created scrub solves that problem with a basic combo of brown sugar and coconut oil.
The brown sugar has glycolic acid, a mild alpha hydroxy acid that buffs away dead skin cells without being overly harsh. (Plus the soft texture is gentler on skin than white sugar.) And the coconut oil is thick and rich, so it delivers max hydration.
You'll need:
1/2 tablespoon brown sugar
1 tsp(ish) melted coconut oil
Put the brown sugar in your palm and add enough melted coconut oil (about a teaspoon) to make a thick paste. Gently massage into clean, damp skin for about a minute, rinse clean, and top off with a moisturizer. Since dry skin does best with occasional exfoliating, use this once a week max.
Get the recipe from Dermatocare.
Sugar-salt body scrub
Salt's a more potent exfoliator than sugar, so mixing some in can give you more power in rough spots that really need it. We're talking knees, elbows, feet, or acne-prone butts or backs. We don't recommend this for your face.
This aesthetician-developed recipe calls for both, plus the option to add in whatever oil you feel like your skin is craving. Try avocado, olive, or sweet almond to fight inflammation and give your dermis some extra protection from the sun's UV rays.
You can make it smell awesome with a few drops of essential oils. Try calming lavender or rose to help you chill out if you're stressed, or invigorating orange or lemon for an energy boost.
Also good to know: This makes a great DIY sugar scrub for shaving, since exfoliating pre-shave can help prevent the formation of ingrown hairs.
You'll need:
1/2 cup sea salt
1/2 cup granulated sugar
1/4 to 1/3 cup base oil of your choice
5 to 20 drops essential oil of your choice
Combine ingredients in a bowl, adding enough oil to get the consistency of wet sand. Apply to damp skin, rubbing in a circular motion for about a minute. Rinse well and follow up with a moisturizer. Leftover scrub will last in an airtight container in the fridge for up to a month.
Get the recipe from the Academy of Beauty Professionals.
Honey sugar lip scrub
You don't want dry, cracked lips. And you don't have to have them, thanks to this super easy scrub. It's got sugar to exfoliate, plus honey, which has natural humectant properties to lock in moisture.
You'll need:
1 part honey (a tablespoon is plenty)
1 part granulated sugar (a tablespoon is plenty)
Combine the honey and sugar in a small bowl. Gently rub a small amount on damp lips and rinse. Transfer the remaining scrub to a jar. Thanks to the honey, it'll keep indefinitely at room temp.
Get the recipe at Skin Smart Dermatology.
While research suggests there are health benefits, the FDA doesn't monitor or regulate the purity or quality of essential oils. It's important to talk with your healthcare provider before you begin using essential oils and be sure to research the quality of a brand's products. Always do a patch test before trying a new essential oil.