We include products we think are useful for our readers. If you buy through links on this page, we may earn a small commission. Here's our process.
Greatist only shows you brands and products that we stand behind.
Our team thoroughly researches and evaluates the recommendations we make on our site. To establish that the product manufacturers addressed safety and efficacy standards, we:
Evaluate ingredients and composition: Do they have the potential to cause harm?
Fact-check all health claims: Do they align with the current body of scientific evidence?
Assess the brand: Does it operate with integrity and adhere to industry best practices?
We do the research so you can find trusted products for your health and wellness.
Buying sentimental gifts for your loved ones is a balancing act.
You want to buy something that's personal and special, but it's really easy to stray into oddly-specific-Facebook-ad territory (T-shirts that say "I'm an [adjective, adjective, adjective noun]!") or go too cheesy (three words: heart. shaped. jewelry.).
So, we've assembled a list of gifts that we love and that we'd love to receive (or that we've gifted). Just call 'em salted caramel, because they're sweet and (heart) melty, but not overly so.
Here are our favorite heartfelt gifts that won't make you cringe.
The best sentimental gifts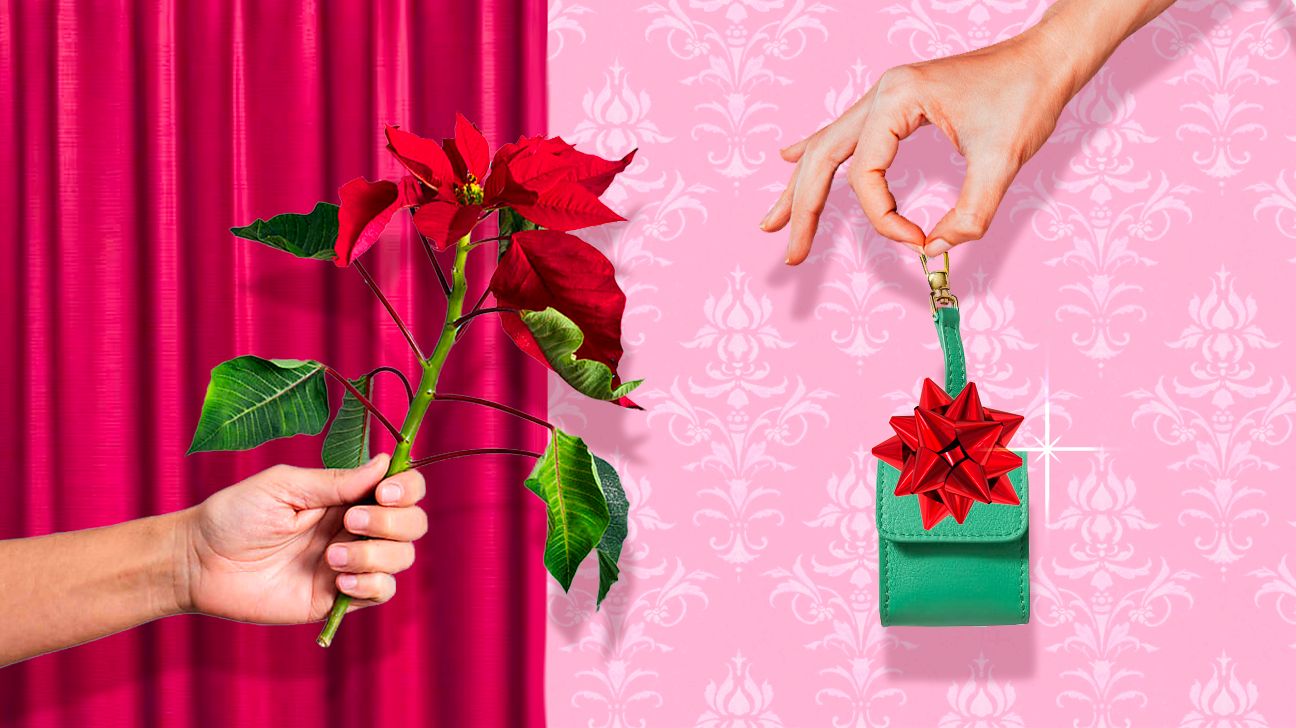 Honestly, we totes understand that both "sentimental" AND "tacky" are extremely subjective. But we chose items for this gift guide that met the following criteria:
Thoughtful or memorable. There are so many nice things you can buy for the people you love, but sentimental gifts are those that go a bit deeper than "this is something X would like" (although there's def nothing wrong with those types of gifts, either).
Well designed. Does it look great? We chose gifts that were attractive, functional, and (in one case, anyway) delicious.
Timeless. We aimed to include gifts that could stand on their own and weren't based on trends, fads, or a random person's viral TikTok video.
$ = under $35
$$ = $35–$100
$$$ = over $100
For your SO
Stumped on what to get your boo? Order a star map and resume spacing out.
These maps show exactly what the night sky looked like on the date and from the location of your choice. They can commemorate the day you met, the day you started dating, the day you got married, the days your kids were born, or some other serendipitous date and location in your romantic timeline.
The reviews, we've gotta say, are ✨ out of this world✨ . And from what we can tell, Greater Skies customer service bends over backward to make things right when there's an issue.
For your grandparents
The Aura Frame is a sleek digital photo frame that's beautiful, easy to use, and an amazing gift for those doting grandparents.
As a gift, it requires very little technical know-how on the part of the recipient. You can even enter their Wi-Fi details ahead of time so all they have to do is open the box and plug it in.
On your end, Aura Frame offers photo curation (avoiding blurry photos and duplicate shots) and unlimited free photo storage. Multiple people can also download the app to add photos, so you can surprise Nana and Papa with a new selfie on the daily.
Most reviews are glowing, but there are complaints that customer service is hard to get in touch with (no phone number available) and that it's almost impossible to get photos onto the device that are saved on your computer rather than your phone or tablet.
For the jewelry lovers
These little necklaces carry a BIG sentimental impact. You can personalize them with initials, words, or numerals. And the dainty necklace adds a little bit of understated elegance to any look. Design one for your mom with the initials of all your sibs, slap a big ol' "BFF" on there for your bestie, or give one to your S.O. with your anniversary date.
Overall, reviewers are really impressed with the necklace, but some say the tiny clasp is really hard to use.
For your foodie friend
While your foodie friend would appreciate a nice box of chocolate for the holidays, this tasting box from Seattle Chocolate takes it one step further with a total sensory experience — teaching them how to use all five senses to make eating chocolate a Big Event (even in their jammies).
And based on our experience, the chocolate also happens to taste (and look/smell/feel/sound) AMAZING, with really inventive flavors and super high quality cocoa beans as the base.
For your friend who runs
Is there any better way to show your runner friend that you care than by showing them that you care *about their PRs*?
This bib and medal holder has a chalkboard face where they can record their personal bests right beside their favorite or most recent run bib and all their medals. Runners LOVE it, and the shop has an overall 5-star rating (from nearly 7,000 reviews)!
For the new homeowner
Buying a home is a BFD — definitely one that's worthy of some custom art. A charming hand-drawn home sketch is a lifelong keepsake of your giftee's first home, no matter how many more moves are in their future. Best of all, this art style is at home in any home. Wooden picture frame in a rustic cabin? Yes! Pinned up in an industrial-modern home? Perfection!
Reviewers say the artist is very receptive, responsive, and easy to work with. However, shipping may take a while (and cost a hefty fee) if you're in the States — the artist is UK-based.
For the person who's always late
The Northwall Watch from Holzkern is GORGEOUS, with wood details and the essential analog clock face — because, you know, digital watches are just too convenient.
Gift this to whoever in your life can't stop saying "half past a freckle" when someone asks them what time it is. The company sells watches designed for men and women, all with a unique look you can't find just anywhere.
Reviewers say these watches ship quickly and draw tons of attention thanks to their striking look.
For the pet parents
As all you pet owners know, no one can be as adorably hideous or disgusting as your pet. And there's no better way to capture it than with one of these purposefully ugly pet portraits that are just as charming as they are silly. If you have a photo of your giftee's pet(s), this artist can transform it into a one-of-a-kind pet portrait they'll treasure for a lifetime.
This artist also has excellent reviews on Etsy, and looking through the review photo gallery is sure to elicit a grin and a chuckle or two.
For young children
Where's Waldo? was fun and all, but here's the question that never got answered: Who was Waldo, and was he even worth finding?
This whimsical, custom seek-and-find book features beautiful artwork AND your recipient as the main character. It's a fun gift for the little ones in your life, whether they're your kiddos, your friends' kids, or your niblings.
And aside from occasional shipping complaints, the reviews for the book are positively glowing.
For older children and teens
A photo in the hand is worth two on the 'gram… or something like that. Right??
If you're looking for something for your tween and teen children, cousins, or niblings, then this Polaroid Go Gift Set is perfect. It comes with a small old-school Polaroid camera, a couple boxes of film, and a mini photo album for the giftee to store their low tech treasures.
The Polaroid Go does have some poor reviews re: picture quality, and the photos definitely have a vintage look. But let's be real here — it ain't an iPhone, and the vintage look is half the fun!
For your green friends
These cute, inexpensive bracelets help raise money for endangered animal conservation. You can choose from turtles, elephants, sharks, and polar bears. Each order also lets you symbolically adopt one of the animals — you'll receive a little card with their name and some fun facts, along with a QR code that lets you track them.
We've gifted the adorable Limited Edition Kenya Orchid Pink Expedition (pink elephant) bracelet before. Despite its low price, it has held up really well — and the recipient adores it and the meaning behind it!
For siblings (and friends who might as well be)
OK, this one's a bit cheesy, but heartwarmingly so. "Giving Plates" are platters that are passed around at family or friend get-togethers. Fill it up with goodies (homemade or store-bought, we won't tell) and give it to a sibling, and (theoretically) they'll pass it on filled with goodies at the next fam get-together. Embrace the sweetness. Embrace it!
This one has a handful of positive ratings, but you could also purchase a nice handmade one or one with custom wording from Etsy to make it a better fit for your family.
For co-workers
We once bought our BFF a bracelet with beading that spelled "F*CK OFF" in Morse code, so she could wear her feelings on her sleeve on the sly while at work. While it was a sincere gift, it *probably* wasn't the most work-appropriate.
This bracelet, on the other hand? The sentiment is there, but it's got really soothing vibes, and your co-worker can put their favorite essential oil on it for a little bit of aromatherapy on the go.
Reviews are sparse but positive, and the bracelet is handmade in Colorado.
Heartfelt gifts don't have to be nauseatingly sappy. They can be sleek and stylish and still have plenty of substance and meaning.
These are just a few examples of sweet-but-not-sickly-sweet gifts for your friends and loved ones. Need more inspo? Definitely spend some time browsing Etsy, where many of our gift ideas came from and where you can buy gifts that are one of a kind and handmade.